2008 Conference programme
See what happened in 2008...
CLICK HERE to download the Passenger Terminal EXPO 2008 conference programme
This includes the Railway Terminal Design and Operations Conference 2008
SKYTRAX
WORLD AIRPORT AWARDS
Once again a high-level event! Both the conference and exhibition were full of the newest information and innovations, and there was enough time for good opportunities for global networking with colleagues in the industry. Thank you!
Uwe Kaschdailewitsch, Project Management, Stuttgart Airport GmbH, GERMANY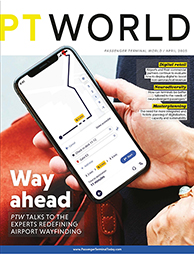 Click here for free magazine subscription + media pack