Get your FastTrack entry code now – avoid the queues!
Please Note: EXHIBITORS receive a different badge, please speak to your stand/booth co-ordinator to order your EXHIBITOR badge.
Read our
Frequently Asked Questions (FAQs)
about registration.
Event Sponsors
The endless networking opportunities with colleagues and industry leaders provide a great way to learn from the best and provides a vast insight into where this industry is headed. Passenger Terminal EXPO is a place to get inspired!
Eva Maarend, Marketing Specialist, Tallinn Airport, Estonia
SKYTRAX
WORLD AIRPORT AWARDS
Official
Industry Endorser
14, 15, 16
March 2017
Click here to enter these dates in your e-diary or Google Calendar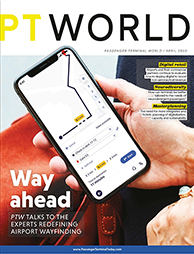 Click here for free magazine subscription + media pack