Conference Chairs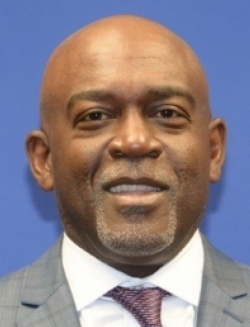 Maurice Jenkins CM IAP
Director Information Systems & Telecom
Miami Dade Aviation Department
USA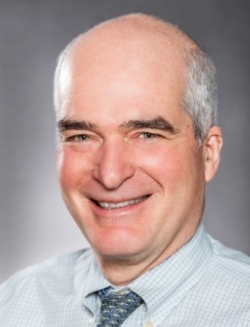 Al Lyons
SVP Firmwide Director of IT & Electronic Systems
HOK
USA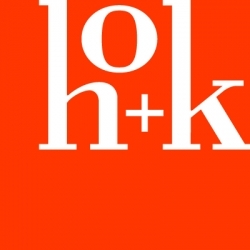 Conference Chairs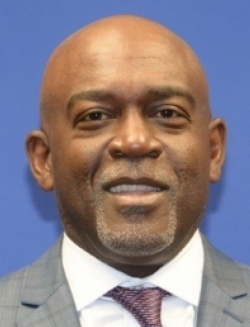 Maurice Jenkins CM IAP
Director Information Systems & Telecom
Miami Dade Aviation Department
USA
Biography: Maurice has served as principal advisor to the Aviation Director on all matters related to information management and technology since September 2000. He provides strategic and tactical direction, planning, development and operation of the Aviation Department's information technology infrastructure, telecommunications services, application support, end-user support services and training. Maurice is responsible for defining and managing capital planning and investment management processes to ensure successful implementation and project integration within the department budget. Prior to his appointment as Division Director, he served as the Aviation Department's Chief of Information Systems, responsible for development and implementation of standard-based policies and procedures that support business operations, which improved the overall quality of service of enterprise IT systems. Maurice's strategic vision successfully culminated in the integration of new technology in the opening of the new South and North Terminals at Miami International Airport, and the successful implementation of new systems such as Propworks and PeopleSoft ERP. He also implemented an area-wide marketing information service to hotels and convention centres using current flight information data from Miami International Airport. As an active member of the American Association of Airport Executives (AAAE) and the Airports Council International (ACI), Maurice fosters, supports and promotes best in-practice initiatives. Maurice graduated from the University of Miami with a Bachelor's degree in Business and Computer Information Systems. He has earned certifications in strategic management from Florida International University and human resources management from Nova Southeastern University. He regularly presents on implementation solutions to key IT leaders and during airport IT conferences in the USA and internationally.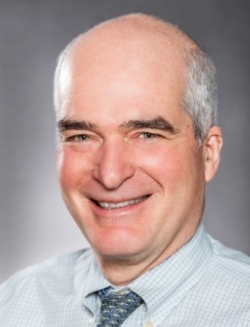 Al Lyons
SVP Firmwide Director of IT & Electronic Systems
HOK
USA
Biography: Al is HOK's Information Technology and Communication (ITC) director based in the New York office. As part of HOK's global engineering group, he optimises these systems to automate business processes, incorporate smart building strategies and improve overall performance. Over the past three decades, Al has been responsible for design and integration of electronic systems for several large airport projects. He is particularly focused on leveraging new and emerging technologies to improve guest/traveller experience, reduce costs and create operational efficiencies. Working with HOK's multidisciplinary teams, Al develops innovative ways of integrating ITC systems and infrastructure into the design.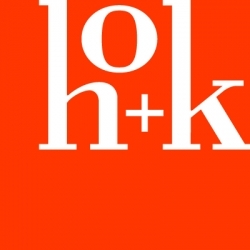 09:05hrs - 09:35hrs
Leading new ICT – the road to smart airport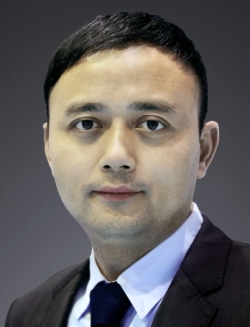 Yuan Xilin
President of Transport Sector
Huawei Technologies Co Ltd
CHINA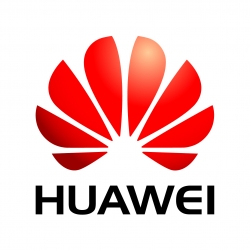 Leading new ICT – the road to smart airport
Synopsis: A smart airport is designed, constructed and living like an ecosystem. In order to support the self-developed capacity, ICT plays a irreplaceable role in the airport's e2e lifecycle. As a leading new ICT solution provider, Huawei will share how to support an airport's sustainable capacity and future business expansion.
The audience will learn:
ICT is able to support future business development
To be sustainable, technology needs to be well planned, match with the process itself, and not just offer performance advantage
As a leading new ICT solution provider, Huawei will contribute to digital transformation in the aviation industry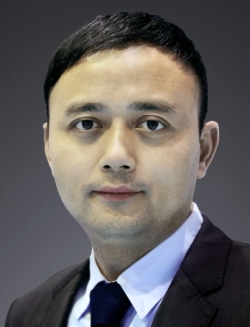 Yuan Xilin
President of Transport Sector
Huawei Technologies Co Ltd
CHINA
Biography: Yuan is President of the Transport Sector for Huawei's Enterprise Business Group, where he oversees market development, research and development, delivery, and sales. In this capacity, he provides end-to-end ICT solutions and services for railway, highway, aviation and waterway clients. He joined Huawei as a Product Director after graduating from Sichuan University in 1998. He later served as Country Representative for the company in multiple locations. In 2014 he was transferred back to Huawei headquarters in Shenzhen, where he was tasked with leading the organisation's business development efforts pertaining to the global rail industry.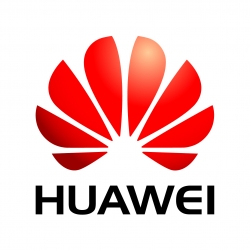 09:35hrs - 10:05hrs
IATA 753 and baggage tracking as a passenger service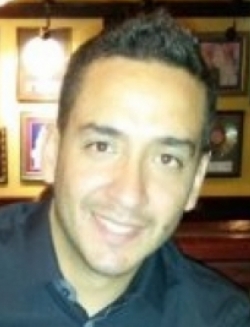 Tupac Amaru Bastidas Celis
Project Manager
S7 Airlines
RUSSIA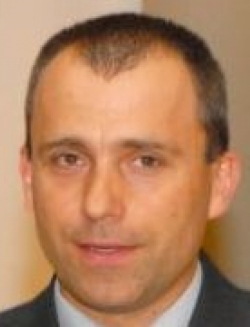 Viktor Kusý
Senior Product Manager Baggage
SITA
CZECH REPUBLIC

IATA 753 and baggage tracking as a passenger service
Synopsis: The presentation will discuss S7's experience in implementing IATA's resolution 753 as a passenger information service, intended to improve passengers' travel experience by allowing them to track their checked bags in real time throughout the journey. S7 developed a platform based on BagJourney, a service recently developed by SITA to help airlines cope with IATA resolution 753. In addition, the system supports other data sources such as RFID baggage tracking systems and GPS trackers. All the data is organised and stored in a unique database that can be accessed by passengers via mobile app or web, to find out the location of their bags.
The audience will learn:
Implementation of baggage tracking as a service
Improvement of passenger experience
Use of IoT in aviation
Integration of different technologies as a single platform, transparent to clients
Expansion of mobile application and self-service in aviation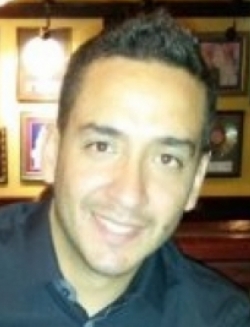 Tupac Amaru Bastidas Celis
Project Manager
S7 Airlines
RUSSIA
Biography: Tupac Amaru is a Systems Engineer with an MSc in Computing and nine years' experience in IT. He has spent the last five years working in the aerospace industry as a Project Manager, and is currently working in the Innovation Department at S7 Airlines.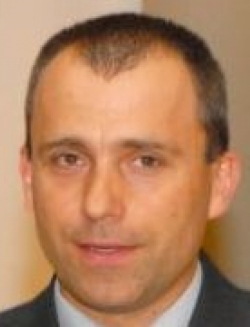 Viktor Kusý
Senior Product Manager Baggage
SITA
CZECH REPUBLIC
Biography: Viktor is a solutions-focused air transport industry baggage professional, experienced in supporting SITA's worldwide customers in roles of increasing responsibility during a 10-year career at SITA conducting effective solutioning and business development of a wide range of airport products with a clear baggage portfolio focus over the last four years (including baggage messaging, tracking, tracing and reconciliation). Viktor is Czech and has a PhD in Applied Electronics and an MSc in Electrical Engineering.

10:05hrs - 10:35hrs
Remote baggage drop-off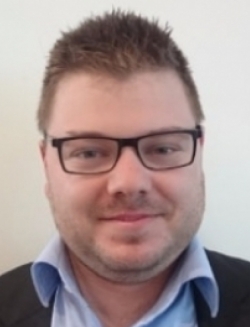 Yorick Buys
Project & Process Manager at Ground Operations
Brussels Airlines
BELGIUM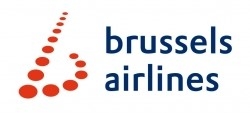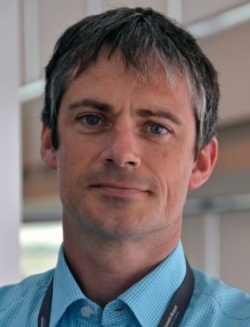 John Ceulers
Baggage Development Manager
Brussels Airport Company
BELGIUM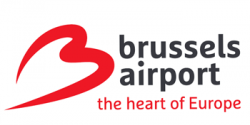 Remote baggage drop-off
Synopsis: Brussels Airlines successfully implemented a remote baggage drop-off venue at Tomorrowland in 2017. At this baggage drop-off, customers could check-in their baggage and travel without the burden until their final destination. This drop-off was made possible by an in-house-developed application that made the full check-in very light and efficient, resulting in 1,500 bags checked in over two Mondays. This presentation will focus on the results and process of this bag-drop and outline the next steps after this successful pilot case.
The audience will learn:
Remote baggage drop
New services at events
Integrated mobile solutions
Low-complexity check-in possibilities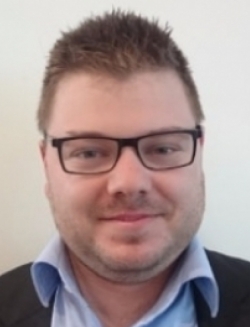 Yorick Buys
Project & Process Manager at Ground Operations
Brussels Airlines
BELGIUM
Biography: Yorick graduated as an aerospace engineer from the TU Delft in 2012. He started his career at Brussels Airlines as a Revenue Management Development Analyst. Within this department he was a key contributor to the development of the new hybrid business model of the airline. Since 2016 he has worked in the Ground Ops department as the Project & Process Manager responsible for new developments within the department. Since then he has delivered several projects to further optimise and digitise operations.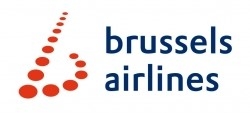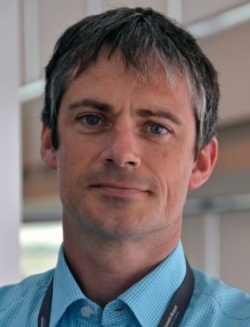 John Ceulers
Baggage Development Manager
Brussels Airport Company
BELGIUM
Biography: Almost 25 years ago, John started his career at Brussels Airport in passenger service processes and became responsible for the operational baggage process in 2009. In 2013 he developed and implemented, as one of the first airports worldwide, the retrofit self bag drop in cooperation with Type22, a spin-off of TU Delft. He made Brussels Airport IATA RP 753 compliant in 2017 for all airlines operating at BRU, and is now focusing on operational ECAC Standard 3 implementation, airport baggage resource optimisation and integration of baggage operations within an airport operational plan (AOP).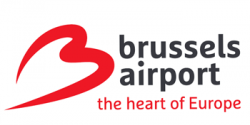 10:35hrs - 11:05hrs
It's time to change perspective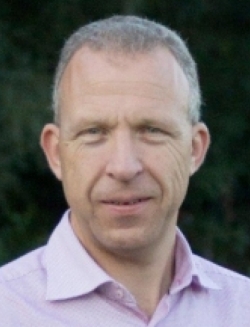 Aaldert Hofman
Lead Enterprise Architect
Schiphol Group
NETHERLANDS

It's time to change perspective
Synopsis: Nowadays, most airports use a plethora of IT solutions. Ideally, these solutions work closely together to provide an integrated picture. In practice, we expend a lot of effort trying to fit together a patchwork of solutions. At Amsterdam Airport Schiphol we changed perspective. To create one integral system, design patterns must enforce this, i.e. join IT platforms (selected Best of Breed) together. In this way, we create a digital twin of our physical airport. This view not only includes day-to-day airport operations, but can also be broadened into long-term capacity planning and advanced analytical reports.
The audience will learn:
Nowadays, most airports suffer from a patchwork of IT solutions
You must change perspective to create one integral system
How a digital twin of your physical airport can provide that integral view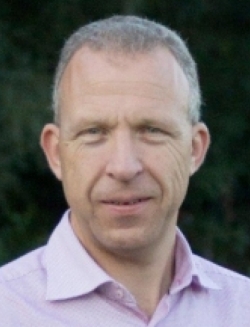 Aaldert Hofman
Lead Enterprise Architect
Schiphol Group
NETHERLANDS
Biography: Aaldert started as an Enterprise Architect at Schiphol Group, after more than 20 years' experience in IT architecture in various industries. In early 2016 he started in his current role of Lead Enterprise Architect.

11:25hrs - 11:55hrs
Cybersecurity: building resilience – lessons learned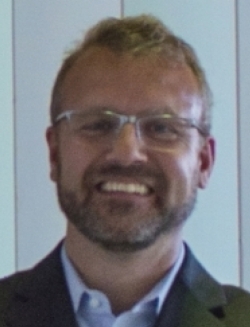 Roelof-Jan Steenstra
President & CEO
Fort McMurray International Airport
CANADA

Cybersecurity: building resilience – lessons learned
Synopsis: Cyber threats are a complex and ever-present risk in today's operating environment. No one is completely safe from cyber attacks, including airports. Using the FMAA case as an example, the presentation will explore lessons learned.
The audience will learn:
Desktop computers, servers, and network devices are not the only vulnerable technologies
Every airport should have a cybersecurity programme as an executive management goal
Case of Fort McMurray attack reviewed
Lessons learned and future mitigation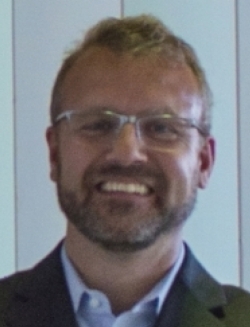 Roelof-Jan Steenstra
President & CEO
Fort McMurray International Airport
CANADA
Biography: Roelof-Jan began his role as President & Chief Executive Officer of the Fort McMurray Airport Authority (FMAA) in September 2016. Prior to joining the FMAA, RJ held the position of Chief Executive Officer of the Red Deer Airport Authority since 2011. RJ currently serves as Vice Chair for IAAE (Canada) and a Director for ICAO/ACI Community of Practice. In addition he serves as a Director of the Small Airport Caucus of the Canadian Airports Council. RJ holds a BSc in Anthropology and a BA in Communications from the University of Calgary, and an MBA from Royal Roads University. He has earned an Accredited Airport Executive (AAE) designation from the International Association of Airport Executives, an International Airport Professional (IAP) designation from the International Civil Aviation Organization/ Airports Council International, and an Institute of Corporate Directors (ICD.D) designation from the University of Toronto - Rotman School of Management.

11:55hrs - 12:25hrs
50 shades of processes
Thomas Framvig
Process Architect
Copenhagen Airports
DENMARK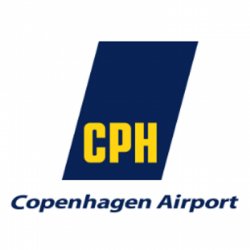 50 shades of processes
Synopsis: CPH is in the middle of a major ITIL rollout. This session will present the benefit for an airport and how the framework can help with handling new regulations like GDPR and SESAR. Many security issues are handled as well, and all together we will benefit by getting much more consistent IT and supporting safe operations. In short, a way to handle the developing challenges with new regulations and major growth.
The audience will learn:
How an airport can benefit from the ITIL framework
Handling regulations and major growth through a framework
The importance of IT underpinning safe operations
Thomas Framvig
Process Architect
Copenhagen Airports
DENMARK
Biography: Thomas has a commercial pilot licence both from the USA and Europe, and a lot of operational experience working for handling companies. For the last 15 years he has worked with airline IT. Right now he is in the middle of a major rollout of ITIL at CPH, and using the task as the foundation for a Master's degree in ITIL.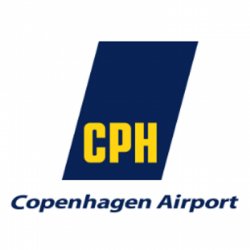 12:25hrs - 12:55hrs
Smart management of airport trolley operations, powered by Silicon Valley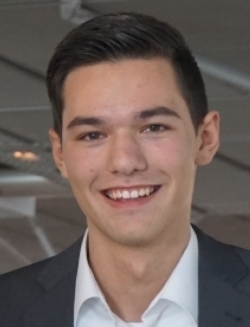 Domenic Globisch
Project Manager
Stuttgart Airport GmbH
GERMANY

Smart management of airport trolley operations, powered by Silicon Valley
Synopsis: Most operational segments of airports are highly digitalised – but what about niche services such as baggage trolleys in your terminals? Imagine you could monitor the number of trolleys per station, create intelligent routings for your staff to refill these and get real-time reports about utilisation and productivity, while motivating your employees to work even better. Together with the up-and-coming Silicon Valley company Springshot, Stuttgart Airport developed an application to achieve exactly this. Join our talk and let's discuss exciting topics such as simple solutions for niche services, gamification possibilities and transparency.
The audience will learn:
Intelligent steering solutions for niche services
Transparency and efficiency with simple solutions – innovation at its best
Batches, rewards and motivation – use today's possibilities
Get better every day by collecting target-orientated data with an easy app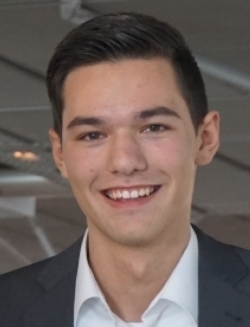 Domenic Globisch
Project Manager
Stuttgart Airport GmbH
GERMANY
Biography: Domenic has been with Stuttgart Airport since 2013. He started as a student trainee, responsible for terminal experience projects as well as staff and resource simulations. He is experienced in the fields of transparency and digitalisation, using the right IT in the right place.

12:55hrs - 13:25hrs
Information and communications technology standards – the '4th utility' evolves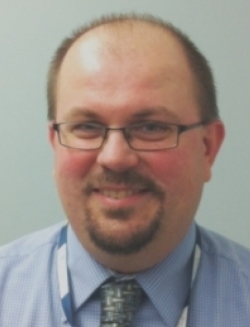 Vili Antic
Technical Analyst
Vancouver Airport Authority
CANADA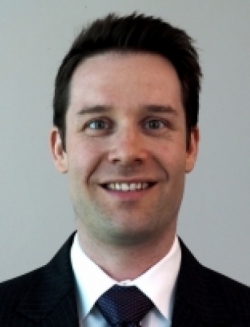 Graham Lovely
Associate
MCW Consultants Ltd
CANADA

Information and communications technology standards – the '4th utility' evolves
Synopsis: Information and communications technology (ICT) has evolved into one of the most critical aspects of airport infrastructure and requires robust standards and guidelines to complement efficient growth. Airports are continually expanding, and multiple consultants and stakeholders can be involved at different stages of design and construction, often spanning multiple years. ICT systems are rapidly changing and the lines are being progressively blurred between traditional electrical supply and ICT infrastructure. To align with the evolution of ICT as a recognised '4th utility', new approaches are needed by design professionals and airport authorities to stay ahead of the curve.
The audience will learn:
How ICT standards affect design and construction
Why ICT standards are essential for airports
How airport authority and design consultants can collaborate on ICT standards
The benefits of ICT standards and impact of changing technology
The impact of IoT and airport ICT infrastructure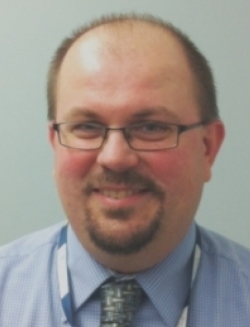 Vili Antic
Technical Analyst
Vancouver Airport Authority
CANADA
Biography: Vili is a Technical Analyst at the Vancouver Airport Authority and is a Registered Communication Distribution Designer (RCDD). With 25 years' experience in the ICT industry – 20 of them with the Vancouver Airport Authority – he has been aligned from an ICT perspective with all the significant expansion and renovation projects while at YVR. He also supports the daily operations at YVR by working with Vancouver Airport Authority teams providing ICT guidance to engineering, airline, government and retail tenants. Using current industry ICT standards as a reference, Vili has created airport-specific ICT standards that support ongoing Vancouver Airport Authority initiatives. YVR-specific ICT standards include items such as communication room/space design, fibre-optic and copper backbone distribution, edge equipment deployment (CCTV, security, wi-fi, networks, signage) and outdoor fibre-optic connectivity. Personal fact: In his free time, Vili enjoys spending time with his wife and three children.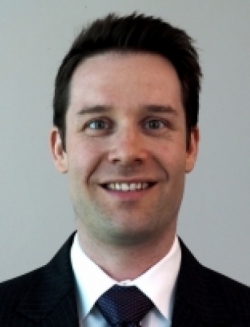 Graham Lovely
Associate
MCW Consultants Ltd
CANADA
Biography: Graham is a Professional Engineer in BC, Canada, and an Associate at the MCW Group of Companies and Electrical Lead of the MCW Airport Projects Group. He oversees electrical and communications aspects of airport terminal projects for MCW Vancouver and works with a strong team to deliver multi-faceted, technical designs to airport and infrastructure clients, notably the Vancouver Airport Authority, North America's leading airport for eight years. Graham's technical role encompasses design of electrical distribution, communications, security, fire alarm and lighting, and his management experience spans business development, team leadership, mentorship and client relations. Graham is active in standards development and brings a hands-on approach to his clients' technical needs. He chairs the Association of Consulting Engineering Companies, British Columbia – Building Engineering Steering Committee. He is passionate about sustainability and is a LEED Accredited Professional. Personal fact: In Graham's free time he enjoys sports and recreation with his wife.

26, 27, 28
March 2019
ADD THESE DATES TO YOUR E-DIARY OR GOOGLE CALENDAR
SKYTRAX
WORLD AIRPORT AWARDS
Learning about new innovations was great. This was one of the best airport conferences I have attended
Chris Poinsatte, CFO, Dallas Fort Worth International Airport, USA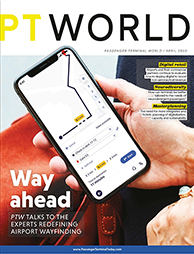 Click here for free magazine subscription + media pack