Conference Chairs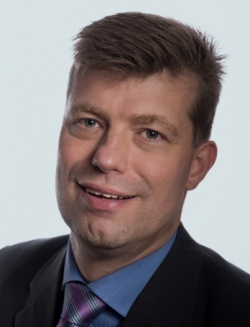 Etienne van Zuijlen
Lead Business Development - Airport Operations
SITA
NETHERLANDS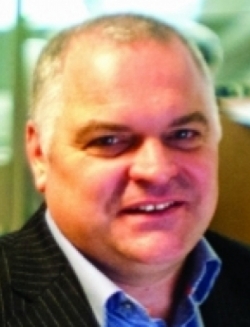 Alaistair Deacon
Airport Operational Systems Consultant
Toasty Solutions Limited
UK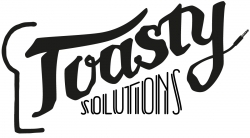 Conference Chairs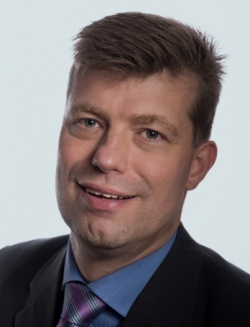 Etienne van Zuijlen
Lead Business Development - Airport Operations
SITA
NETHERLANDS
Biography: Etienne leads business development airport operations for SITA in Europe. He is responsible for developing the Airport Management Suite and AirportPulse Advanced BI business, and leading sales of airport sector opportunities, including control centres and single token travel. He serves as SITA's lead consultant on A-CDM and TAM professional services. Prior to joining SITA in 2015, Etienne spent over 15 years in several senior roles at Royal Schiphol Group, in airport operations, A-CDM deployment and SESAR airport operations management development. From 2012-2014 he worked as an independent consultant to airports, airlines, international organisations and system providers in the area of airport operations management. His expertise includes the development, tailoring and implementation of A-CDM, total airport management, SESAR airport operations and airport CO2 emissions programmes. From 2006-2009 Etienne served as Policy Manager at ACI Europe in Brussels in these domains. He represents SITA on various ACI technical committees and is a regular conference chair/moderator.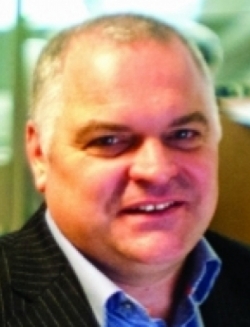 Alaistair Deacon
Airport Operational Systems Consultant
Toasty Solutions Limited
UK
Biography: Alaistair is a technologist, innovator, engineer and expert in airport, air traffic control and airline operational systems. He brings together a unique set of skills, analysis, strategy and ability to communicate with customers from operational staff through IT and to CEOs of major international airports. Alaistair's skill is to develop new concepts in operations and process optimisation, and to seek out new and developing technologies to bring exciting new solutions to market. He has introduced many new concepts, innovations, ideas and solutions that have become standard across the industry. Innovations include: the world's first practical demonstration of IATA barcoded boarding passes delivered to mobile phones; the development, rollout and launch of Europe's first airline mobile boarding pass; the world's first airport deployment of mobile phone tracking technologies to measure passenger flow; development of concepts for the world's largest multi-airport operational database.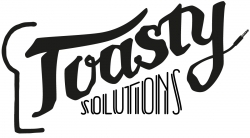 09:05hrs - 09:35hrs
Emergency communication systems (ECS) effectiveness in an airport environment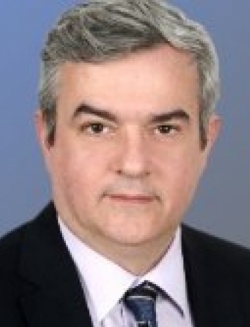 Panos Samaras
Fire Safety Officer
Athens International Airport
GREECE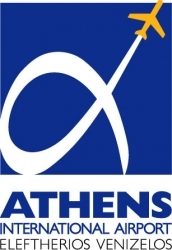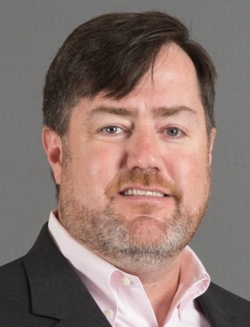 Michael Ferreira
Vice President - New Offer Management
Jensen Hughes
USA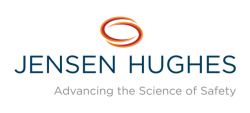 Emergency communication systems (ECS) effectiveness in an airport environment
Synopsis: A case study will be presented that will highlight the key factors driving the design and operation of emergency communication systems (ECS) in airports. Research literature developed from practice evacuations indicates that the use of verbal directive messaging may be the most effective way to reduce delay in an evacuation. The presenters will show videos from airport testing documenting and comparing unaware passengers' reactions to evacuation messaging in the form of fire alarm sirens versus verbal instruction provided by the airport emergency communications system.
The audience will learn:
Proper strategy for emergency messaging in public airport spaces
Technical requirements for occupant notification per codes and standards
Operation of emergency management systems in the most effective manner to facilitate evacuation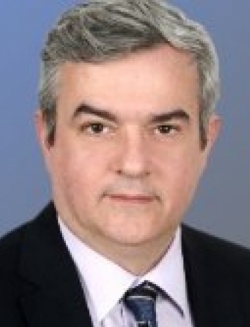 Panos Samaras
Fire Safety Officer
Athens International Airport
GREECE
Biography: Panos is a professional engineer registered in the European Union. He holds a Master's degree in Mechanical and Aeronautical Engineering and is a Certified Fire Protection Specialist and Certified Business Continuity Planner. He has considerable experience in all aspects of fire safety in airports, acting as the authority having jurisdiction and implementing a comprehensive fire safety programme, where he routinely organises and executes emergency drills and audits.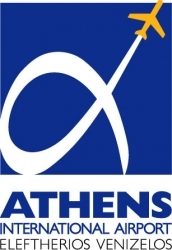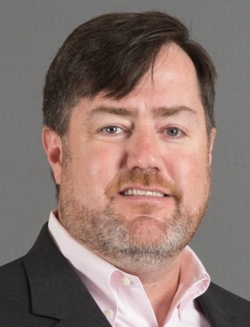 Michael Ferreira
Vice President - New Offer Management
Jensen Hughes
USA
Biography: Michael is currently the Vice President of New Offer Management for Jensen Hughes, where he focuses on the development of new services and software. He is a past sector leader for aviation and transportation and has worked on numerous large airport projects worldwide. His experience includes passenger flow modelling, smoke control system design, mass notification systems analysis, and emergency management and planning.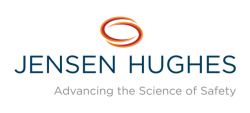 09:35hrs - 10:05hrs
Enhancing security through achievements in resilience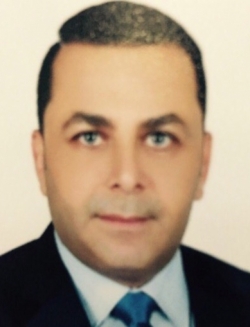 Marwan Ibrahim
Director - Corporate Resilience
Dubai Airports
UNITED ARAB EMIRATES

Enhancing security through achievements in resilience
Synopsis: The presentation will discuss enhancing security in the face of an increasingly complex and changing environment through achievements in resilience.
The audience will learn:
How resilience practice enhances security
Different approaches to resilience
Resilience framework
8Rs of resilience
How to improve resilience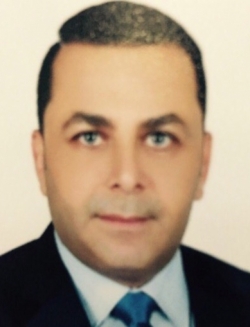 Marwan Ibrahim
Director - Corporate Resilience
Dubai Airports
UNITED ARAB EMIRATES
Biography: Dr Marwan Ibrahim is a resilience and security expert, and a Harvard University-trained professional with an MBA and PhD from the University of Atlanta. He has more than 12 years' experience gained from managerial positions at Dubai Airports (DA) and the GCAA UAE. A bilingual keynote speaker at various business continuity and resilience conferences in the Middle East, he is a steadfast advocate of the resilience practice in the region. Dr Ibrahim is the Director for Corporate Resilience at Dubai Airports, where his key accountabilities include delivery of the business resilience model, enterprise risk management strategy, and optimal insurance coverage for Dubai Airports. For his involvement in the planning of the emergency and recovery plans implemented during the EK 521 incident, Dr Ibrahim received a commendation as Risk Professional of the Year and won the Dubai Airports' Most Effective Recovery award in the recent Business Continuity Institute Awards.

10:05hrs - 10:35hrs
Avoiding disaster by meeting the needs of seniors and PRM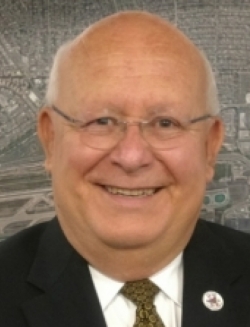 Lawrence Rolon
Coordinator for Disability Services
Los Angeles World Airports
USA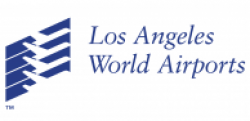 Avoiding disaster by meeting the needs of seniors and PRM
Synopsis: Ageing and disabled passengers face challenges that are rarely considered when preparing emergency plans or live disaster drills. Senior citizens and persons with disabilities must be included in preparing, reviewing and participating in these matters. The presentation looks at the impact major incidents have on senior citizens and PRM. The speaker will discuss events at Los Angeles International Airport (LAX), including an active shooter in November 2013. Technology can play a crucial role in an airport's ability to provide assistance and timely information to these vulnerable populations.
The audience will learn:
Why older travellers and PRM need to be included in disaster planning
Impact on older travellers and PRM from mistaken assumptions about their needs
Lessons learned regarding older travellers and PRM during actual events
The value of after-event debriefs (and sharing after-action reports) with airport community members
Planning for the next emergency with older travellers and PRM in mind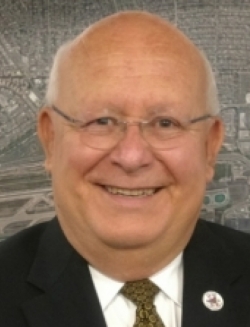 Lawrence Rolon
Coordinator for Disability Services
Los Angeles World Airports
USA
Biography: Lawrence is Los Angeles World Airports' Coordinator for Disabled Services, a position he has held for 18 years. He joined Los Angeles World Airports (LAWA) in 1989. He works with airline partners on disability-related issues that impact the entire airport community, and works with airlines to address and resolve traveller complaints received by the disability office. He works with disability communities to identify ways of improving access, public education about available services, disabled air traveller rights, addressing public concerns about accessibility and air travel. Most recently Lawrence worked with the autism community and airline partners on ways to make air travel less stressful for families with autism. He developed the Autism Self-Identification Programme along with families with autism, airlines and airport police, to defuse potential incidents when a person with autism is experiencing a breakdown.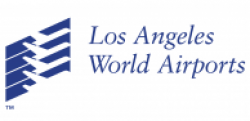 10:35hrs - 11:05hrs
Integrating disabilities in airport emergency exercises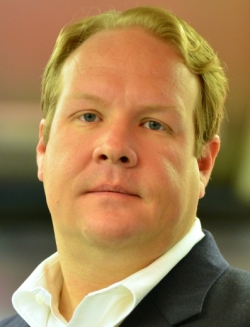 Todd Haines
Managing Director
Critical Risk Group LLC
USA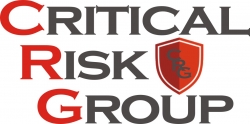 Integrating disabilities in airport emergency exercises
Synopsis: Recent incidents such as the active shooter at Fort Lauderdale/Hollywood International Airport have shown the need for better planning and practice in how to protect persons with disabilities or reduced mobility in airport emergencies. We will present the results of an intensive 2017 study of such practices in US, Canadian, European and Israeli airports.
The audience will learn:
Urgent need for considering disabilities and reduced mobility in airport emergency response and recovery
Practicable methods of integrating disabilities and reduced mobility in airport emergency exercises
Planning guidelines for integrating disabilities and reduced mobility in airport contingency plans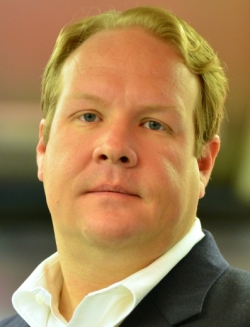 Todd Haines
Managing Director
Critical Risk Group LLC
USA
Biography: Todd has over 25 years' public and private sector experience in fire protection, life safety and security. His formal education includes a Master's degree in Fire and Emergency Management Administration and a Bachelor's degree in Fire Protection and Safety Engineering Technology. Todd's career highlights include fire service management, fire protection engineering, hazardous materials, homeland security/terrorism, airport operations and occupational safety for the federal government, and public and private sectors. Todd's extensive and diverse background has afforded him global partnerships and opportunities in the public safety arena. He has extensive experience providing technical expertise to fire service and emergency management publishing companies, consultants and global corporations in the areas of crisis management, community risk reduction, fire protection, fire service management, hazardous materials and terrorism.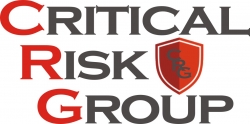 11:25hrs - 11:55hrs
SMS practices at Narita International Airport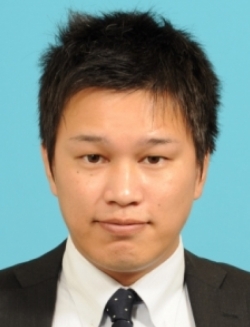 Hiroki Komiyama
Staff
Narita International Airport Corporation
JAPAN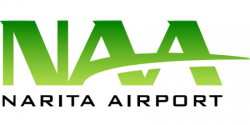 SMS practices at Narita International Airport
Synopsis: Narita International Airport Corporation places the pursuit of safety as a core element in its management vision. To achieve this management vision, it operates its own SMS (NAA-SMS). This presentation will provide an overview of NAA-SMS through examples, as well as the IT communication system used to support NAA-SMS.
The audience will learn:
Overview of Narita International Airport
Examples of SMS activities at Narita International Airport
ICT system used to support SMS activities at Narita International Airport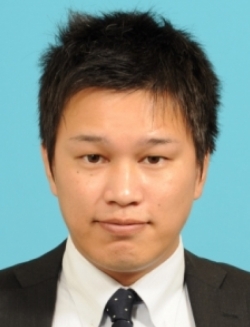 Hiroki Komiyama
Staff
Narita International Airport Corporation
JAPAN
Biography: Hiroki is a member of the Safety Management department at Narita International Airport Corporation (NAA). His department is engaged in maintaining the overall safety of Narita International Airport through its own SMS (safety management system). Prior to his current responsibilities, he dealt with the design, operation and maintenance of the IT communication system for Narita International Airport. Personal fact: More than half of his life is spent on Judo.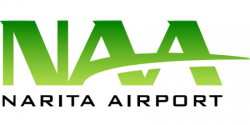 11:55hrs - 12:25hrs
Business continuity planning – are you fully prepared for recovery?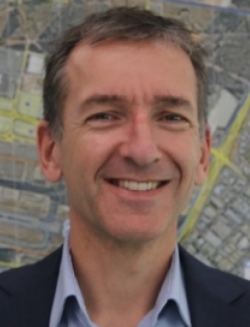 Darron Freegard
Acting General Manager Corporate Risk
Perth Airport Pty Ltd
AUSTRALIA

Business continuity planning – are you fully prepared for recovery?
Synopsis: The growing threat of disruptive incidents to airport operations, coupled with the significant contribution of aviation to the global economy, underscores the importance of increasing the resiliency of airports and their ability to recover quickly after an unplanned event. The presentation will outline Perth Airport's approach to business continuity management and the role new technologies can play in the execution of plans. The value of integrating business continuity planning principles into the very early stages of airport expansion programmes will be examined, with specific reference to the lessons learned from the airport's major expansion project.
The audience will learn:
What business continuity management is – and what it isn't
Why it's critical to your airport
What you need to do – it's more than just writing plans
BC lessons learned from Perth Airport experience
Criticality of embedding BC at the earliest point of the planning process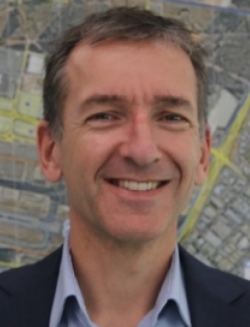 Darron Freegard
Acting General Manager Corporate Risk
Perth Airport Pty Ltd
AUSTRALIA
Biography: Darron has over 25 years' airport planning and operational management experience, working at a number of UK airports prior to relocating to Australia. He is currently acting in the role of General Manager Risk at Perth Airport, Western Australia, having previously worked as Business Continuity Advisor, where he established a corporate BC policy and published plans for loss or major disruption to passenger terminals. He holds a Master's degree in Airport Planning and Management and is a member of the ACI Business Continuity Taskforce. Personal fact: Darron is a passionate traveller and avid amateur cyclist.

12:25hrs - 13:00hrs
Panel Discussion: Topic and panellists to be announced
Panel Discussion: Topic and panellists to be announced
PTX is a great and rare opportunity to share experiences and compare notes with similar airports from all over the world
Ann Crook, Director of Aviation, Elmira Corning Regional Airport, USA
20, 21, 22
March 2018
Click here to enter these dates in your e-diary or Google Calendar
SKYTRAX
WORLD AIRPORT AWARDS
CONFERENCE HOURS
Tue 20 Mar - 08:45-17:30
Wed 21 Mar - 09:00-17:30
Thu 22 Mar - 09:00-13:30
EXHIBITION HOURS
Tue 20 Mar - 10:00-18:30
Wed 21 Mar - 10:00-17:30
Thu 22 Mar - 10:00-15:00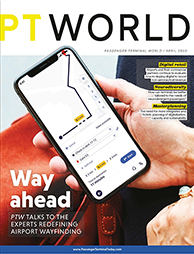 Click here for free magazine subscription + media pack