Conference Chairs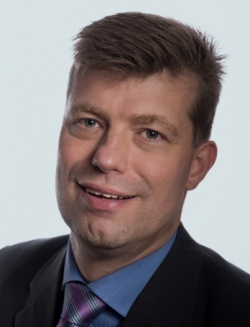 Etienne van Zuijlen
Lead Business Development - Airport Operations
SITA
NETHERLANDS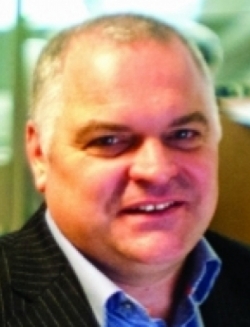 Alaistair Deacon
Airport Operational Systems Consultant
Toasty Solutions Limited
UK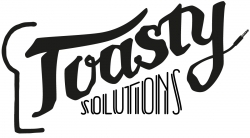 Conference Chairs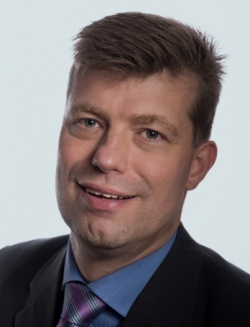 Etienne van Zuijlen
Lead Business Development - Airport Operations
SITA
NETHERLANDS
Biography: Etienne leads business development airport operations for SITA in Europe. He is responsible for developing the Airport Management Suite and AirportPulse Advanced BI business, and leading sales of airport sector opportunities, including control centres and single token travel. He serves as SITA's lead consultant on A-CDM and TAM professional services. Prior to joining SITA in 2015, Etienne spent over 15 years in several senior roles at Royal Schiphol Group, in airport operations, A-CDM deployment and SESAR airport operations management development. From 2012-2014 he worked as an independent consultant to airports, airlines, international organisations and system providers in the area of airport operations management. His expertise includes the development, tailoring and implementation of A-CDM, total airport management, SESAR airport operations and airport CO2 emissions programmes. From 2006-2009 Etienne served as Policy Manager at ACI Europe in Brussels in these domains. He represents SITA on various ACI technical committees and is a regular conference chair/moderator.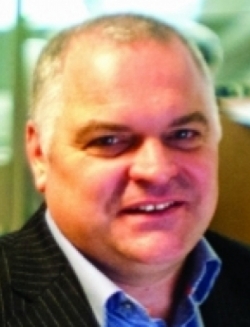 Alaistair Deacon
Airport Operational Systems Consultant
Toasty Solutions Limited
UK
Biography: Alaistair is a technologist, innovator, engineer and expert in airport, air traffic control and airline operational systems. He brings together a unique set of skills, analysis, strategy and ability to communicate with customers from operational staff through IT and to CEOs of major international airports. Alaistair's skill is to develop new concepts in operations and process optimisation, and to seek out new and developing technologies to bring exciting new solutions to market. He has introduced many new concepts, innovations, ideas and solutions that have become standard across the industry. Innovations include: the world's first practical demonstration of IATA barcoded boarding passes delivered to mobile phones; the development, rollout and launch of Europe's first airline mobile boarding pass; the world's first airport deployment of mobile phone tracking technologies to measure passenger flow; development of concepts for the world's largest multi-airport operational database.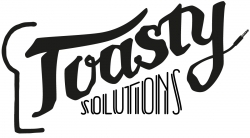 09:05hrs - 09:35hrs
Aircraft ground operations automation
Diego Alonso Tabares
Airport Operations Senior Engineer
Airbus
FRANCE

Aircraft ground operations automation
Synopsis: Aircraft ramp operations are very labour intensive and subject to increasingly high manpower turnover and stringent health and safety regulations. Therefore, they are prone to human errors and ramp damage. Innovation and automation are a big part of the solution to this problem. Practical examples of the research and full-scale demonstrators will be shared with the audience, specifically on the automated docking of ground support equipment to aircraft.
The audience will learn:
Innovation status in and around the aircraft for ramp operations
How to alleviate high manpower turnover on the ramp
How to prevent aircraft ramp damage on your airport
Diego Alonso Tabares
Airport Operations Senior Engineer
Airbus
FRANCE
Biography: Diego has an MSc in Aeronautical Engineering and Airport Engineering from UPM, Madrid University. He has been working for Airbus since 2003, first preparing the A380 entry into service in airports worldwide and then taking care of aircraft -airport compatibility issues for all current and future aircraft types. He participates in several standardisation organisations and chairs the SAE AGE3 Aircraft Ground Support Equipment Committee. Diego has worked on several European research projects and continues to champion innovation in the airport ramp.

09:35hrs - 10:05hrs
How to ensure operational readiness for 14 airports in parallel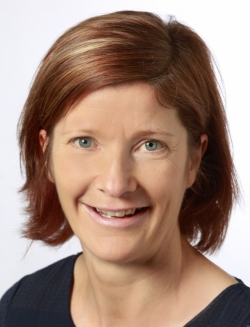 Esther Christine Nitsche
Senior Project Manager
Fraport AG
GERMANY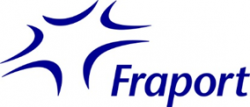 How to ensure operational readiness for 14 airports in parallel
Synopsis: On 11 April 2017, Fraport Greece took over airport operations and management at 14 Greek regional airports simultaneously. The presentation deals with the challenges during the transition process to ensure operational readiness on Day 1. It further describes the immediate changes that took place to improve passenger experience and operational processes at the airports prior to airport expansion works.
The audience will learn:
How to successfully manage a transition process
The key topics you need to focus on to ensure operational readiness
What can be improved at an airport prior to starting airport expansion works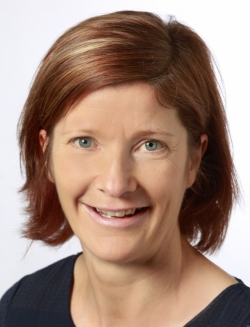 Esther Christine Nitsche
Senior Project Manager
Fraport AG
GERMANY
Biography: With more than 27 years' experience in the aviation industry, Esther is an expert in operations and processes of all kinds in the airport business. After her first years in various operational departments of Fraport, she inaugurated and managed a ground handling subsidiary of Fraport in Vienna, Austria for four years. Back in Frankfurt she was responsible for several infrastructure development projects. Esther holds a degree in Economics. She has completed 11 global consulting projects over the past years, most of them focusing on ORAT (operational readiness and airport transfer) and transition. Her last assignments were the transition for 14 regional airports in Greece, the transition for two airports in Brazil and an ORAT project in Bahrain. She is now a Senior Project Manager within Fraport's Global Investments and Management Unit.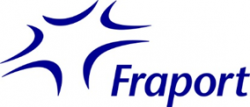 10:05hrs - 10:35hrs
End-to-end airport passenger flow and predictive analytics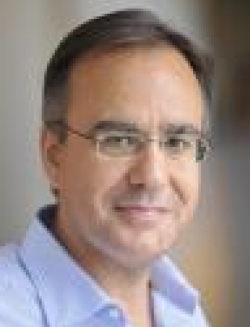 Nick Koudas
CEO
Aislelabs Inc
CANADA

End-to-end airport passenger flow and predictive analytics
Synopsis: Airports deploy end-to-end passenger flow analysis and predictive intelligence platforms enabling analysis across the entire airport utilising the existing wi-fi infrastructure. The talk will present an overview of the deployments, key functions and operational intelligence gained. One unique feature of the technology is the ability to provide predictions regarding passenger volumes and flow, correlating information collected with FIDS and other operational data. This enables airports to operate in a predictive manner, anticipating volumes and delays and scheduling personnel suitably to handle such delays. The talk will highlight key learnings to date and the way forward.
The audience will learn:
Exposure to the latest technologies for passenger flow analysis
Applied predictive analytics to improve airport operations
How to handle unexpected passenger volumes gracefully
How to understand the kerb to gate passenger journey and delays
How to schedule staff intelligently to avoid service disruptions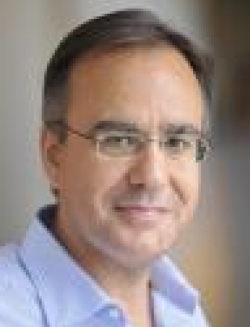 Nick Koudas
CEO
Aislelabs Inc
CANADA
Biography: Nick is a co-founder and CEO at Aislelabs, a global software platform for airport operational and predictive analytics, harnessing the power of big data and deep learning technologies to optimise airport operations and passenger flow, track assets airport wide and maximise non-aeronautical revenue. Before Aislelabs, Nick co-founded Sysomos, a leading provider of social media analytics. He is also on the faculty at the University of Toronto's Computer Science Department. He holds several patents and has published more than 100 research publications in the areas of big data analytics, information mining and searching. Nick serves on the editorial review boards of several international scientific journals in the field of data management. Prior to joining the university, he was a member of AT&T's research staff.

10:55hrs - 11:25hrs
Large event planning at a major airport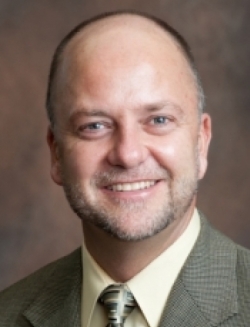 Philip Burke
Director of MSP Operations
Metropolitan Airports Commission
USA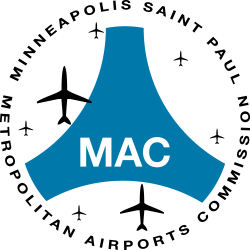 Large event planning at a major airport
Synopsis: The Minneapolis-St. Paul area welcomed Super Bowl LII to its region on 4 February 2018. Find out what the airport communities did to prepare to welcome over 1,100 private jets, and how MSP handled its busiest passenger day ever on the day after the big game.
The audience will learn:
What was involved in planning for the large event
Basic organising principles
Effect on normal operations
Surprises
Lessons learned to be applied to the next event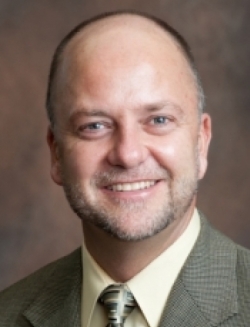 Philip Burke
Director of MSP Operations
Metropolitan Airports Commission
USA
Biography: Phil Burke is the Director of MSP Operations at the Minneapolis-St. Paul International Airport (MSP), the largest of seven airports owned and operated by the Metropolitan Airports Commission. He joined the Metropolitan Airports Commission (MAC) in 2001 in the Commercial Management and Airline Affairs department. Three years later, he was named the Assistant Director of MSP Operations/Facilities. In 2013 Phil was promoted to Director of Operations at MSP. Prior to joining the MAC, he worked for Mesaba Airlines. He earned a Business Administration degree from the University of North Dakota with a major in Airport Administration. He also earned a Master's degree in Organisational Leadership at Bethel University in 2014.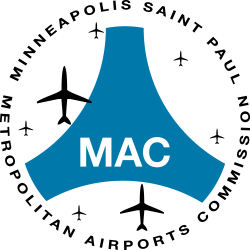 11:25hrs - 12:25hrs
Panel Discussion: The secrets of a successful integrated operations centre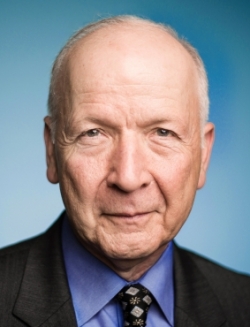 Lorne Cass
Vice President, Integrated Operations Center
American Airlines
USA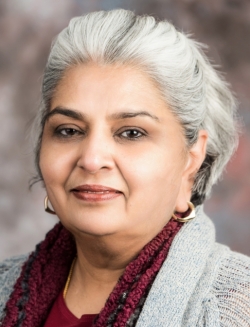 Viji Prasad
Director of Airport Operations
Los Angeles World Airports
USA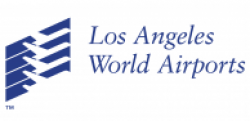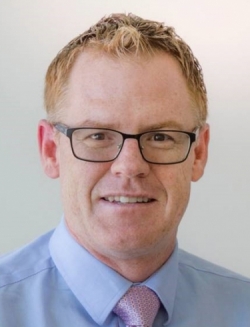 Michael Youngs
Vice President Information Technology
Dallas Fort Worth International Airport
USA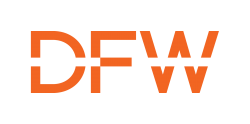 Panel Discussion: The secrets of a successful integrated operations centre
Synopsis: The panel will discuss the steps to build an integrated operations centre from the perspective of DFW's EVP of Operations, American Airlines offering Dallas's perspective of building a new operations centre, and the consultant view of assisting clients through successful gap analysis and business processes mapping.
The audience will learn:
Gap analysis and planning ahead to examine business processes
Airport collaboration efforts to build an operations centre
Airline collaboration process to build a successful operations centre
How an integrated operations centre helps manage terminal operations at LAX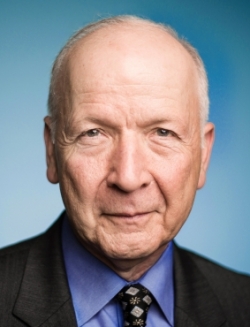 Lorne Cass
Vice President, Integrated Operations Center
American Airlines
USA
Biography: Lorne oversees American Airlines' operations control teams at the new Robert W. Baker Integrated Operations Center in Fort Worth, Texas. The facility serves as the nerve centre of American's global network and houses more than 1,600 employees who plan, oversee and dispatch the airline's more than one million annual mainline flights. Lorne has more than 40 years' industry experience. He began his airline career as a Customer Service Agent for Western Airlines and later worked for several years leading dispatch, meteorology, ATC and emergency response functions for Northwest Airlines and Delta Air Lines. Prior to joining American in 2015, he served as the Director of Airport Surface Efficiency with the FAA's Air Traffic organisation. He has extensive experience in airline operations control, air traffic management, emergency response and business continuity.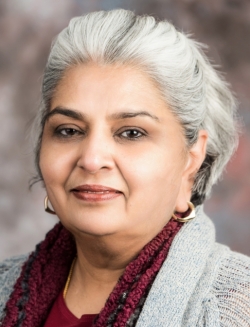 Viji Prasad
Director of Airport Operations
Los Angeles World Airports
USA
Biography: Viji is an integral part of the LAX Airport Operations team, with a strong background in airside, landside and terminal operations. She was involved in the development of the Airport Response Coordination Center at LAX in 2010, which helped hone her expertise in the overall operations and emergency preparedness principles. She spearheaded the largest ever airline relocation in the USA, involving 22+ airlines that changed terminals over three nights. Viji has 20+ years' experience in the airline world, backed by graduate degrees in Aviation Management and Nutrition. Personal fact: Yes, she loves to cook.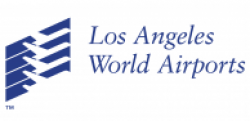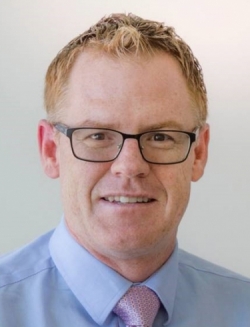 Michael Youngs
Vice President Information Technology
Dallas Fort Worth International Airport
USA
Biography: Michael is the Vice President of Information Technology Systems at Dallas Ft Worth International Airport (DFW). In this capacity, he provides business- and customer-focused technology leadership, providing support and lifecycle management for key business systems, including access control, airfield management, ground transportation management, parking revenue control and terminal systems. Prior to joining DFW, Michael held the role of Deputy Director for Technology at Phoenix Sky Harbor International Airport (PHX). He held several other roles with PHX, including Geographic Information Systems Program Manager and IT Project Manager. Michael holds a Bachelor's degree and a Master's degree in Geographic Information Systems from Michigan State University.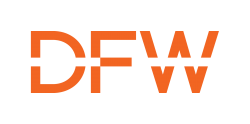 14:00hrs - 14:30hrs
Applying F1 thinking to aviation – lessons learned from racing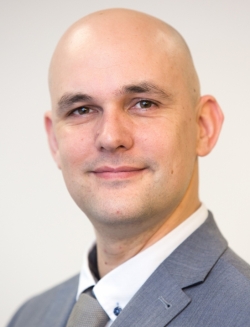 Steve McCusker
Head of Airside Operations
Manchester Airports Group
UK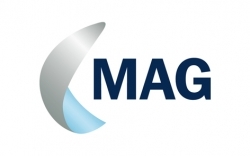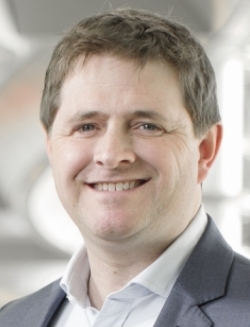 Jim Newton
Director
McLaren
UK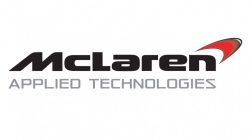 Applying F1 thinking to aviation – lessons learned from racing
Synopsis: Formula 1 racing is one of the most dynamic and high-performance sports in the world. Historically it relied on the skills of its drivers and the engineering of its cars to bring about success. However, more recently it has embraced IoT and analytics-based insight to deliver competitive advantage. Hear from McLaren and Deloitte on how they are applying sensor technology and predictive analytics to deliver improved race performance, and how these principles are being applied by leading airports to activities such as turnaround optimisation, OTP enhancement and predictable on-the-day operations.
The audience will learn:
Understand the application of IoT and analytics in the Formula 1 race day environment
Learn how analytics are applied to produce performance advantage
Understand how airports are applying Formula 1 thinking to enhance their operations
See practical examples of Formula 1 thinking driving improvements in OTP and airport performance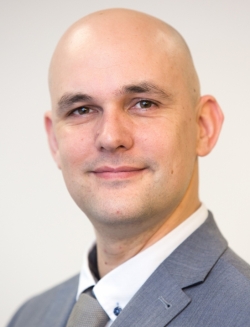 Steve McCusker
Head of Airside Operations
Manchester Airports Group
UK
Biography: Steve is the Head of Airside Operations for Manchester Airport, part of MAG, an exceptionally complex aerodrome and the third largest airport in the UK. With over 23 years' aviation industry experience, Steve specialises in complex operational service delivery and enhanced aerodrome safety standards. With a background in aerodrome technical engineering, Steve has honed his knowledge and skills through role advancement in each critical operational discipline, to become a senior leader of a challenging but successful business. Steve is passionate about all things aviation, an advocate for collaboration and constantly developing and applying creative strategies that will unlock efficiencies in optimisation, safety enhancement and positive customer experience.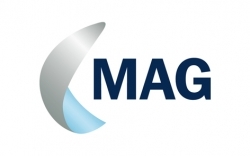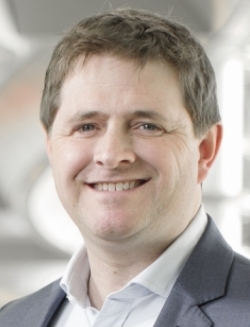 Jim Newton
Director
McLaren
UK
Biography: Jim has a background in IT and strong experience in IoT, and works to transfer the insights and experiences of Formula 1 into adjacent industries. Jim also founded and continues to support the Operational Performance practice within McLaren Applied Technologies, which is focused on helping businesses understand, catalyse and deliver optimal strategic and operational performance.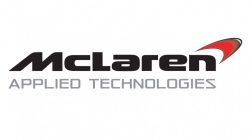 14:30hrs - 15:00hrs
Benefit from US Department of Transportation Airport Cooperative Research Program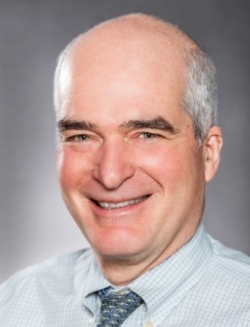 Al Lyons
SVP Firmwide Director of IT & Electronic Systems
HOK
USA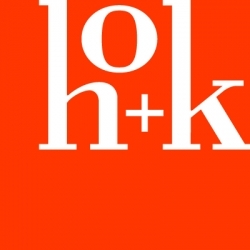 Benefit from US Department of Transportation Airport Cooperative Research Program
Synopsis: The US Department of Transportation Airport Cooperative Research Program invests millions of dollars annually in research to identify ways of improving airports. This presentation will provide an overview of the programme as well as information about how to: propose topics for study, obtain copies of the research findings and participate in the programme.
The audience will learn:
How to obtain ACRP study results for free
How to propose topics for study
How to participate in the programme
Overview of current and past areas of study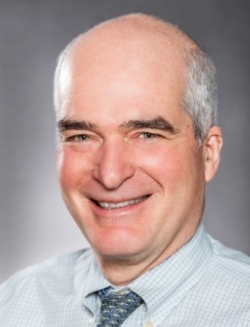 Al Lyons
SVP Firmwide Director of IT & Electronic Systems
HOK
USA
Biography: Al is HOK's Information Technology and Communication (ITC) director based in the New York office. As part of HOK's global engineering group, he optimises these systems to automate business processes, incorporate smart building strategies and improve overall performance. Over the past three decades, Al has been responsible for design and integration of electronic systems for several large airport projects. He is particularly focused on leveraging new and emerging technologies to improve guest/traveller experience, reduce costs and create operational efficiencies. Working with HOK's multidisciplinary teams, Al develops innovative ways of integrating ITC systems and infrastructure into the design.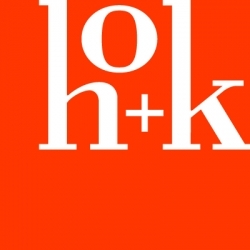 15:00hrs - 15:30hrs
Great by design: giving airports intrinsic quality and cost advantages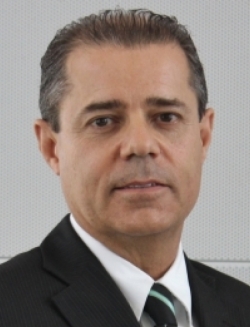 Marcelo Mota
Director of Operations & COO
Aeroportos Brasil Viracopos SA
BRAZIL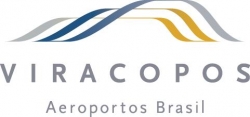 Great by design: giving airports intrinsic quality and cost advantages
Synopsis: Airports are capital-intensive infrastructures. Airports are critical environments that require high availability and a high degree of operational readiness. Airports must deliver service quality and adequate cash inflows with low operating costs. There is more to meeting these requirements than just running the airport as a tight ship; many requisites for efficient operations and response to traffic demand and customer needs only stem from the initial design of infrastructure and operational processes. The presentation will look into examples of how designed-to-purpose facilities and good process re-engineering enable higher levels of effectiveness of the airport's services.
The audience will learn:
The importance of focusing on design requirements to control systemic drivers of costs and improve operational and financial results
A practical application of a business process re-engineering framework to achieve operational, commercial and financial efficiency
New opportunities to streamline inefficient processes in an airport to optimise resource utilisation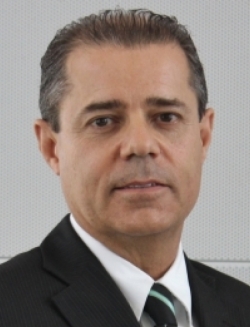 Marcelo Mota
Director of Operations & COO
Aeroportos Brasil Viracopos SA
BRAZIL
Biography: Marcelo holds a Bachelor's degree in Electrical Engineering from the Federal University of Bahia, Brazil, and a Master's degree in Business Administration from the University of Warwick, England. With 30+ years' experience in the energy, IT and airports industries, Marcelo is currently the Director of Operations and COO of Aeroportos Brasil Viracopos, the concessionaire that operates Viracopos Airport in São Paulo. He was also an Associate Vice President of the TD Bank Financial Group in Canada. Before joining the TD Bank, he worked at the Greater Toronto Airports Authority for nine years and held the position of Director, Information Technology & Telecommunications Programs. Marcelo has been a Senior Member of the Institute of Electrical and Electronics Engineers Inc (IEEE) since 2000 and has been actively involved with the institute for 20+ years. He is also a former Director of the Project Management Institute (PMI)'s Southern Ontario Chapter in Canada.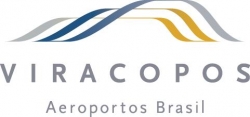 15:45hrs - 16:15hrs
Security planning transformation – a case study from London Luton Airport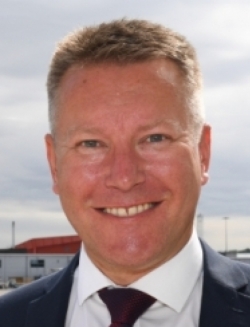 Neil Thompson
Operations Director
London Luton Airport
UK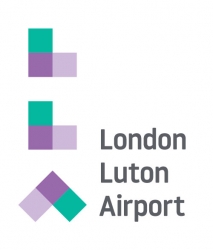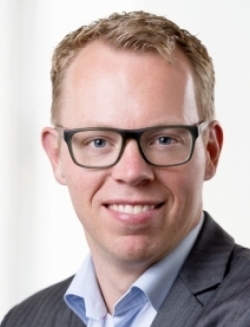 Kasper Hounsgaard
Managing Partner
Copenhagen Optimization
DENMARK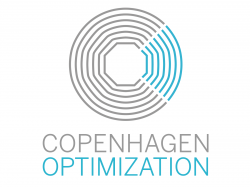 Security planning transformation – a case study from London Luton Airport
Synopsis: Excel is still the most common operational planning solution in airports today. In this presentation, we present how London Luton Airport (LLA) partnered with Copenhagen Optimization (CopOpt) in early 2017 to implement Better Forecast and Better Security – products of CopOpt's cloud-based operational planning suite, Better Airport – moving from Excel and pen and paper to the cloud in just four months. LLA presents the main benefits including increased forecast accuracy, fewer surprises and increased staff morale. Also, LLA provides real-life examples of how this impacted the way of operating at the security checkpoint.
The audience will learn:
How an improved planning solution delivers more than just improved performance at a lower cost
How an intuitive user experience allows users to do their entire planning of security in fewer than 10 clicks
How the cloud allows for users from the airport operation to be the main drivers in a solution implementation
How a planning solution can act as an engine for change management
How implementation by airport planning specialists with deep domain knowledge eases the implementation process compared with a 'standard' IT consultant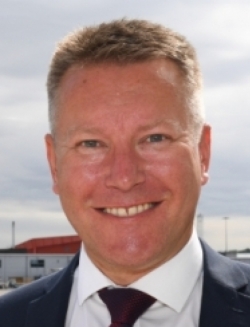 Neil Thompson
Operations Director
London Luton Airport
UK
Biography: Neil began his career working in a civil engineering consultancy for 10 years designing highways globally. He moved into aviation in 1997, joining Planning & Development at the commencement of the major development programme that delivered a new terminal building and additional taxiways. Neil has worked in a number of roles at the airport including Airfield Environment Manager and General Manager for Business Compliance and Fire. He moved into the Operations Director role in 2009. He is responsible for airfield and terminal operations, the airport fire and rescue service, air traffic control, maintenance and security.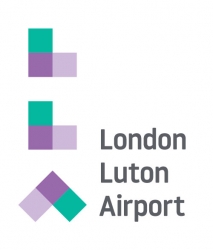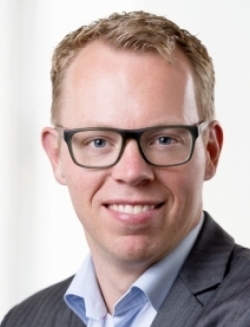 Kasper Hounsgaard
Managing Partner
Copenhagen Optimization
DENMARK
Biography: Kasper has an MSc in Economics and has for years been the main driver in business development at Maersk, CPH and Copenhagen Optimization. He is a natural in identifying new areas of interest and has extensive experience in developing and implementing solutions with proven results. With responsibility for consultancy and business development, Kasper is constantly finding new ways of improving airport operational planning.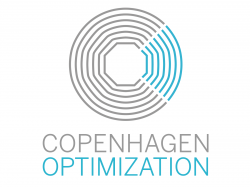 16:15hrs - 16:45hrs
Landside monitoring at Munich Airport's Terminal 1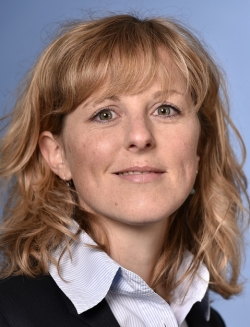 Martina Dauner
Project Manager Capacity Development and Simulation
Munich Airport
GERMANY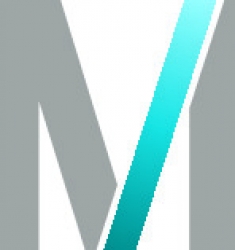 Landside monitoring at Munich Airport's Terminal 1
Synopsis: The presentation will discuss how landside monitoring helps to manage passenger flows in a decentralised terminal infrastructure. It will show which technologies are used and were developed for these needs. The two big pillars are a waiting time measurement system to monitor the current situation at all checkpoints, and a forecasting tool to plan for the upcoming peak situations. The presentation will also give an insight into the accuracy and validity of those systems.
The audience will learn:
The challenges of passenger flows in a decentralised terminal infrastructure
How different technologies can support airport operations and planning to improve passenger flow management
Technology as a hands-on tool to decide on manpower placement
How accurate those measurement and forecasting technologies are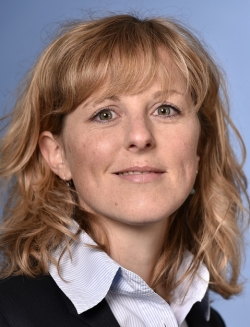 Martina Dauner
Project Manager Capacity Development and Simulation
Munich Airport
GERMANY
Biography: For the last five years Martina has worked as Project Manager Terminal Capacity Planning and Simulation at Munich Airport. She has a strong background in airport and passenger simulation, with several years' experience as a consultant for various airports around the world during her time with Airport Research Center. With this background she is responsible for different projects to enhance the terminal infrastructure of 1992-opened Terminal 1 and define the capacity requirements for the coming years up to 2030. Furthermore, she is in charge of introducing technologies to monitor and steer the passenger process and improve passenger forecasts to smooth the passenger flow and reduce waiting times.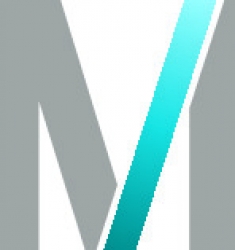 26, 27, 28
March 2019
ADD THESE DATES TO YOUR E-DIARY OR GOOGLE CALENDAR
SKYTRAX
WORLD AIRPORT AWARDS
Interesting and complete conference
Dominique Chavanne, Airport Planning Director, Aéroports De Paris, France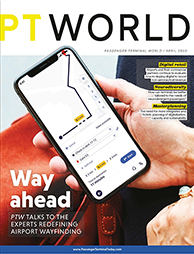 Click here for free magazine subscription + media pack