Conference Chair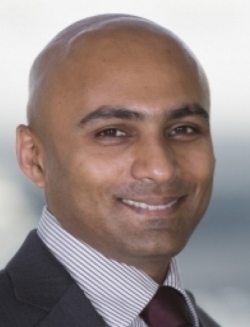 Satyaki Raghunath
Chief Innovation Officer
GMR Airports Limited
INDIA

Conference Chair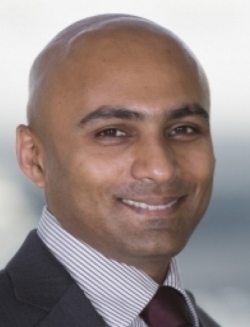 Satyaki Raghunath
Chief Innovation Officer
GMR Airports Limited
INDIA
Biography: Satyaki has nearly two decades of operational, planning and consulting experience at airports across the world. He currently serves as Chief Innovation Officer of GMR Airports, with responsibility for digitisation, innovation, forecasting, research, capacity planning and customer experience across the group's assets at New Delhi, Hyderabad and Cebu-Mactan Airports. Prior to this he was Head of Airport Asset Development for MAG, with primary responsibility for London Stansted Airport. Between 2015-16, he was Head of Masterplanning for Dubai Airports, in charge of Dubai International and Dubai World Central airports. Until 2014 he was Managing Director of the Asian business of LeighFisher, a leading transportation- and infrastructure-focused management consulting firm on airport projects across the globe.

09:05hrs - 10:05hrs
Panel Discussion: Mega-project, mini-site – the US$2.4bn SFO Terminal 1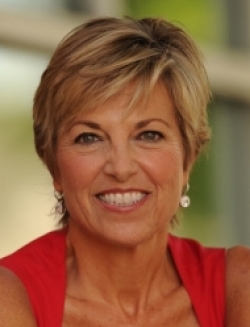 Suzanne Culin
Program Manager
San Francisco International Airport
USA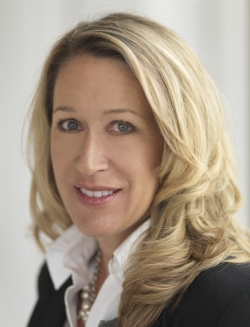 Kristi Hogan
Programme Manager
AECOM
USA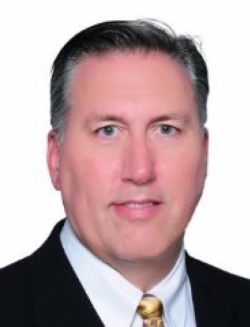 Kent DeRusha
Project Director, PMP, DBIA
Austin Commercial
USA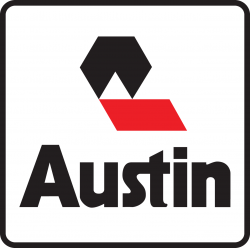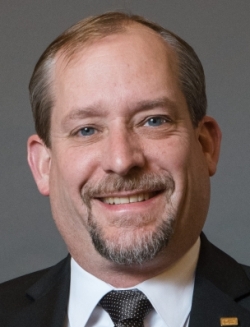 Todd Temple
Design-Build Project Director
Hensel Phelps
USA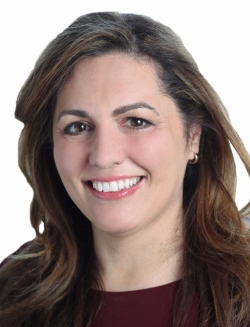 Tina Millán
Senior Vice President, National Director of Aviation Services
WSP
USA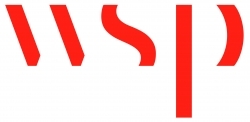 Panel Discussion: Mega-project, mini-site – the US$2.4bn SFO Terminal 1
Synopsis: The challenge: increase gate capacity to allow passenger growth from 53 million to 71 million per year on a site that has no ability to expand runways or build additional passenger processing facilities. The solution: the Terminal 1 redevelopment programme. This multi-year, multi-phased project will deliver a state-of-the-art, 25-gate terminal and boarding area, with a sterile connector to the FIS allowing additional flexibility to process international passengers. The project will include the first US installed Individualised Container System (ICS) baggage handling system and 100% shared-use infrastructure. This US$2.4bn project is being delivered by two separate design-build teams.
The audience will learn:
Future-proofing to maximise a constrained site
Collaborative project delivery formally ensured by monthly partnering, quarterly stakeholder partnering meetings with accountability and responsibility assignments
Demolishing 500K SF to construct 1M SF during 365-day secure 24/7 live passenger operations
Integrated program team – owner, project management, designers, builders and stakeholders all co-located in The Big Room
Incorporating SFO's mission REACH: A Guide to Revenue Enhancement & Customer Hospitality into terminal development innovation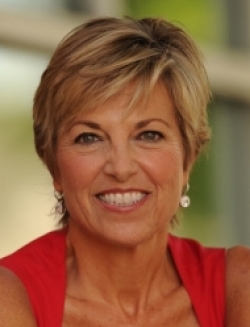 Suzanne Culin
Program Manager
San Francisco International Airport
USA
Biography: Suzanne is a successful leader with 25 years' experience with public-private programmes in aviation, transportation, infrastructure and commercial development. As a Terminal Planning and Design Manager at San Francisco International Airport, she leads a diverse team designing and redeveloping Terminal 1, a US$2.4bn programme. She is adept at creating, connecting and orchestrating multidisciplinary global teams assembled to deliver successful mega-project programmes. She has demonstrated ability to achieve consistent results through collaborative leadership, vision, strategic planning, high-level programme management and complex problem solving. Previously, Suzanne served as Director of Development at Denver International Airport, leading a multidisciplinary team of internal resources and external consultants to develop a land use and implementation plan for commercial mixed-use development on 9,000 acres of airport land. Suzanne was also the client's Senior Design Manager for the Abu Dhabi Midfield Complex, the new 7 million square feet terminal development for Abu Dhabi Airports Company.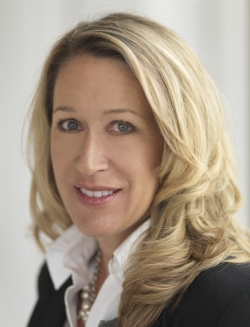 Kristi Hogan
Programme Manager
AECOM
USA
Biography: Kristi is a Programme Manager with 30 years' experience working with project teams as a management consultant, owner's representative and construction contractor. Her experience includes projects in healthcare, the commercial industry and, for the past 15 years, in aviation. She has extensive experience in design-build delivery where a collaborative environment is critical to project success. Kristi is currently the Project Manager for the PMSS team on the SFO Terminal 1 Center Project, one of the major projects that make up the airport's US$2.4bn Terminal 1 Redevelopment Programme. Prior to working at SFO, Kristi led AECOM's PMCM team at Sacramento Airport, where she worked closely with Sacramento County Airport System staff, two design-build teams and the airport's lead designer through an Integrated Programme Management Group that effectively collaborated to deliver the airport's US$1bn Big Build Project that opened in October 2011.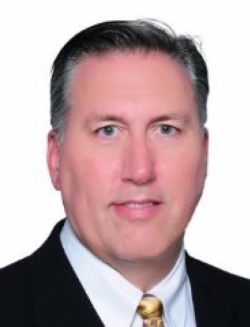 Kent DeRusha
Project Director, PMP, DBIA
Austin Commercial
USA
Biography: As Project Director for San Francisco International Airport's Terminal 1 Boarding Area B project, Kent is responsible for providing the overall leadership of the project from beginning to end. A recognised leader known for crafting the requisite strategic vision to achieve project goals, Kent offers a unique blend of executive acumen, global team building and solution-based judgement to guide project teams to success. Kent's domestic experience for airport terminals includes DTW North Terminal Redevelopment, which consolidated carriers into one terminal including concourses, holding rooms, retail, jet bridges, CBP security, etc. Internationally, Kent served as the Project Director for the Airport Staff Access Control Facility at Hamad International Airport in Doha, Qatar. Kent also has design build experience developing Moffett Field, Armed Forces Reserve Center in Mountain View, California for the Army Corp of Engineers, and Nexcom/NAVFAC Base Exchange in Bethesda, Maryland. Kent has also achieved PMP and design build certifications.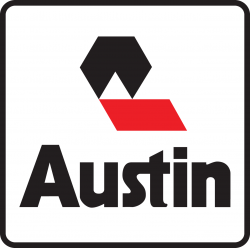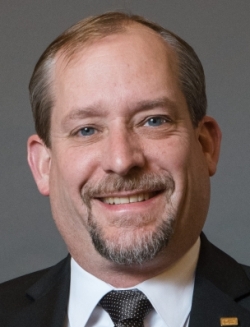 Todd Temple
Design-Build Project Director
Hensel Phelps
USA
Biography: Todd is a 28-year veteran in construction, and has over 18 years' management experience on aviation projects under design-build or other alternative delivery methodologies. He joined Hensel Phelps in 1991 after earning a BSc in Building Construction Management at Purdue University. During his 26 years with Hensel Phelps, he has been part of over US$3bn of aviation projects, including work at San Francisco International Airport, Mineta San Jose International Airport, Baltimore/Washington International Thurgood Marshall Airport, Dallas/Fort Worth International Airport and the George Bush Intercontinental Airport. He is currently responsible for the Terminal 1C Renovation Project at San Francisco International Airport.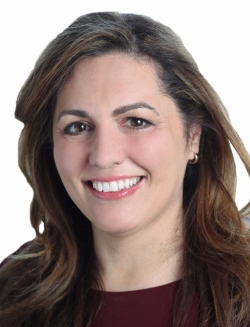 Tina Millán
Senior Vice President, National Director of Aviation Services
WSP
USA
Biography: Tina is a Senior Vice President and Director of US Aviation Services for WSP USA. She is responsible for managing the firm's Technical Excellence Center staff delivering a full range of planning, programme/project management, design, construction management and strategic advisory services to national aviation clients. She has more than 17 years' experience managing large-scale aviation capital infrastructure programmes in the USA and globally. She has established processes and implementation plans for the delivery of complex infrastructure development programmes at several large international hubs, including Dallas-Fort Worth International, Los Angeles International, San Francisco International, Houston George Bush Intercontinental and Miami International Airports. Tina earned a Master's degree in Public Administration and Urban Planning from Florida International University and a Bachelor's degree in History from Tufts University. She is a member of the American Institute of Certified Planners and a certified Project Management Professional by the Project Management Institute.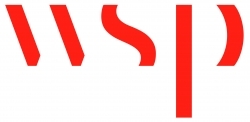 10:05hrs - 10:35hrs
Fiumicino terminal expansion: 'under one roof'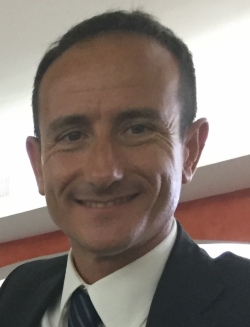 Paolo Cambula
Head of Planning and Development Infrastructure
Aeroporti di Roma SpA
ITALY

Fiumicino terminal expansion: 'under one roof'
Synopsis: Airport infrastructures need to have a dynamic approach. The challenges and changes of the aviation industry must be followed. ADR produced a strategy for the terminal expansion to define in the next five years the concept 'under one roof'. With the integration of all subsystems under one roof, the concept should improve quality and capacity. After different case studies and analyses, the planning department proposed to adopt a smart and efficient scheme to deliver the new expansion by 2021.
The audience will learn:
Optimisation of terminal capacity
Flexibility of design and operations
One-roof strategy
Brownfield approach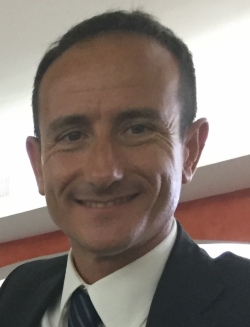 Paolo Cambula
Head of Planning and Development Infrastructure
Aeroporti di Roma SpA
ITALY
Biography: Paolo is one of the senior experts involved in the airport masterplan and infrastructure expansion. His career started in 1996 after he graduated with a degree in Civil Engineering. His work is focused on the planning, design and execution of large infrastructures projects. He began working in the airport field in 2001, during the doubling of Olbia Airport. After this experience he went to Rome and took on his current role. He has delivered several initiatives to change the approach to terminal and airport infrastructure design, putting the passenger at the centre. He has been particularly involved in the definitions and guidelines to realise the new extension of Terminal 3, new Pier E and new expansion of Terminal 1.

10:35hrs - 11:05hrs
Challenges in building for increased airport capacity in the UK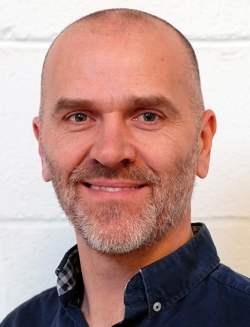 Julian Sheppard
Director
BuroHappold Engineering
UK

Challenges in building for increased airport capacity in the UK
Synopsis: The presentation will explore the considerations and challenges associated with planning, designing and constructing modern terminals linked to surface access at existing airports and infrastructure. Client needs and briefs will be discussed along with strategies for how to answer and address these, together with aviation security considerations, constructing around an operational airport, the challenges of existing infrastructure and the needs and techniques adopted for reducing the construction programme. The speaker has delivered the design of major regeneration projects at London Heathrow Terminals 3 and 4, the new passenger interchange project at Terminal 2 and the Manchester Airport Terminal 2 transformation project.
The audience will learn:
Solutions and systems adopted by UK airports for surface access including air-rail links and the considerations necessary for design
Construction risk assessment considerations while planning construction around existing airport infrastructure
Design considerations when planning increased capacity such as departures and arrivals concourse and drop-off forecourts
State-of-the-art airport landside car parking design including IT security installations for modern airports
Design for manufacture and assembly and off-site manufacturing considerations, reducing airside and landside operational impact and increased construction programming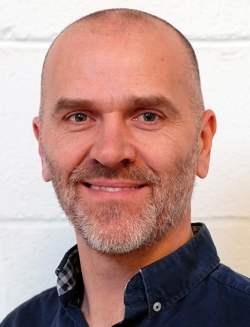 Julian Sheppard
Director
BuroHappold Engineering
UK
Biography: Julian's thinking draws on his experience leading the transformation of three major live-environment passenger terminals at London's Heathrow Airport. His elegant structural solutions embrace the passenger experience, and his ability to see the terminal through the eyes of passengers adds an extra dimension to his work. He is a sought-after consultant to aviation organisations needing creative, flexible thinking that reflects change both for current and future demands.

11:25hrs - 11:55hrs
Full visibility: moving from reference week to full seasonal planning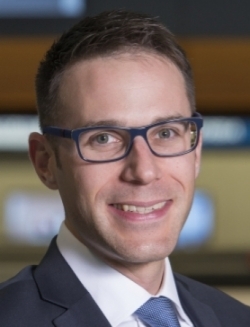 Florian Raff
Head Planning & Development
Zurich Airport
SWITZERLAND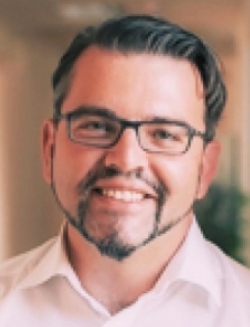 Andreas Hofmann
Director Business Development
Amorph Systems GmbH
GERMANY

Full visibility: moving from reference week to full seasonal planning
Synopsis: In the past, technical constraints limited seasonal planning to a single reference week. Selecting the week that constituted the best fit for all processors was a big challenge. Despite substantial analysis there was great uncertainty for each processor about how that reference week stood in relation to the rest of the season. As a result, resource planning for the various processors was very much based on the previous year and the seasonal planning process was of limited value. New-generation planning tools enable a seasonal planning process to reach its full potential and deliver a true value-add to the organisation,
The audience will learn:
How to change seasonal planning from a reference day/week to full season
Impact on the corresponding data preparation
Value of full seasonal planning
Tools to be used to cover the business requirements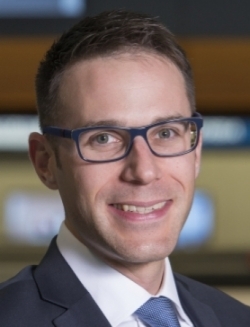 Florian Raff
Head Planning & Development
Zurich Airport
SWITZERLAND
Biography: Florian started his career in aviation at Panasonic Avionics, the leading supplier of inflight entertainment systems. This was followed by almost a decade in the airline world at Swiss International Air Lines in various roles, the last four years in charge of cabin crew planning. He joined Zurich Airport at the beginning of 2015 and is in charge of planning and development in the Group Operations division.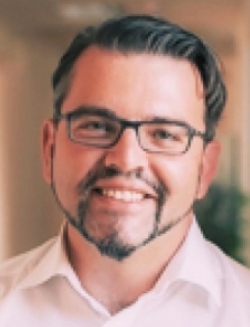 Andreas Hofmann
Director Business Development
Amorph Systems GmbH
GERMANY
Biography: Andreas worked at a large European hub airport for more than 10 years, where he was responsible for building up the operational business intelligence solution for the Flight and Terminal Operations business unit. He joined Amorph Systems four years ago, and is responsible for business development of the company's solutions and the user-focused part of its AERFOR European research project.

11:55hrs - 12:25hrs
Expanding connectivity while simplifying the experience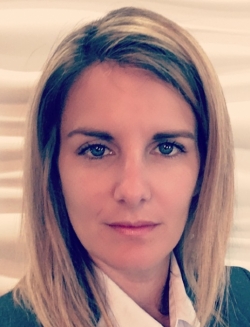 Mélanie Sarris
Deputy Director of Airport Planning and Architecture
Aéroports de Montréal
CANADA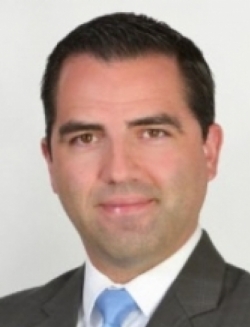 Patrick Gendreau
Director, Passenger Process Optimisation
Aéroports de Montréal
CANADA

Expanding connectivity while simplifying the experience
Synopsis: Over the last 10 years, Aéroports de Montréal has considerably increased its international traffic with dynamic air services development, but also by facilitating connections. Increasing connections is an airline strategy that the airport has continuously embraced. Today, with connections being near 20-25% of its traffic, the airport is putting in place a plan, with the great collaboration of all stakeholders, to significantly increase connection capacity while simplifying the experience for passengers. This expansion is key for the airport to go to the next level, and in this session we will present and share the ingredients of this ambitious plan.
The audience will learn:
The evolution of O/D and connecting traffic in Montreal
Airport planning: adding capacity with infrastructure allowing operational flexibility
Simplifying the experience
Getting collaboration from the whole ecosystem
Technology and business intelligence to support process management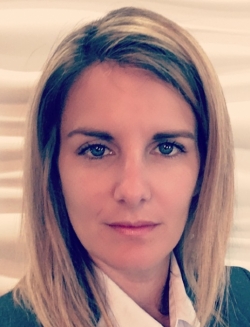 Mélanie Sarris
Deputy Director of Airport Planning and Architecture
Aéroports de Montréal
CANADA
Biography: Mélanie has over 14 years' experience in the aviation industry and in leadership roles involving the architectural development of international airport facilities. With a Bachelor's degree in Architectural Design from the University of Quebec in Montreal, Mélanie started her career at an architectural consultancy firm and was rapidly given the responsibility of major projects for the Montreal airports. She was offered a position with ADM in 2007. Since then, she has worked on feasibility studies, planning studies, architectural standards, plans and specifications along with lifecycle analysis of the installations. She is a member of the Passenger Experience Committee and Innovation Group of the airport, and was recently promoted to the role of Deputy Director of Airport Planning and Architecture. She leads a team of 10 architects and technicians. She is recognised as a key decision maker in Aéroports de Montréal's development.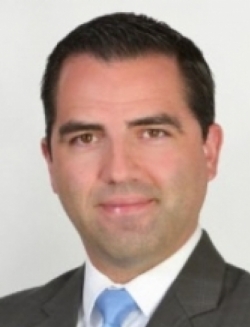 Patrick Gendreau
Director, Passenger Process Optimisation
Aéroports de Montréal
CANADA
Biography: Patrick has over 12 years' experience in the aviation industry, more specifically in security, facilitation and customer experience. With a Bachelor's degree in Security and Police Studies from the University of Montreal, Patrick started his career as a member of Aéroports de Montreal's Airport Patrol by occupying various roles in investigations, operations and R&D. In 2013 he accepted a special two-year assignment to the President's Office, where he was involved in different strategic initiatives and had the opportunity to gain the IAP title (International Airport Professional/AMPAP-ICAO programme). In 2015 he was promoted to the role of Director, Customer Experience and Innovation, where he became responsible for improving passenger processes and facilitating the global experience. As Montreal's representative for every facilitation issue addressed at a national level, Patrick is today a decision maker at the heart of Aéroports de Montréal's development.

12:25hrs - 12:55hrs
JIT approach in border control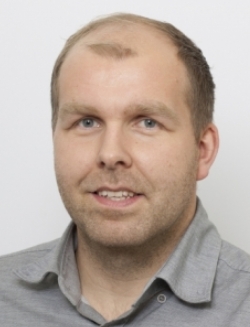 Gudmundur Gautason
Manager - Airport Optimisation
Isavia, Keflavik Airport
ICELAND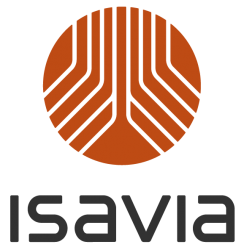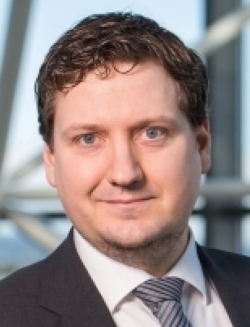 Gudmundur Dadi Runarsson
Technical and Infrastructure Director
Isavia, Keflavik Airport
ICELAND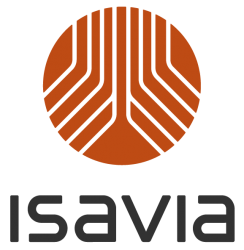 JIT approach in border control
Synopsis: Keflavik Airport studies the current practices of when gate numbers are displayed to passengers and the effect this has on border control at Keflavik. Based on the study of these practices, a simple model was developed with the objective of minimising the queue time at Border Control by displaying the gate number at different times for different flights. Keflavik will explain the simple idea around the model and share the outcome of its tests and how the borders have been affected.
The audience will learn:
New ways of controlling queue sizes at border control
Reduce waiting times at Border control.
The effect of displaying go to gate at different times.
Discussion on how this might effect revenue.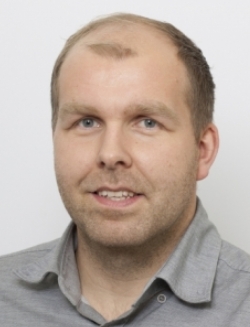 Gudmundur Gautason
Manager - Airport Optimisation
Isavia, Keflavik Airport
ICELAND
Biography: Gudmundur Karl has been working in the Operation Research Department at Keflavik International Airport for the past seven year. His main focus is to improve the flow of passengers and maximise the capacity of the airport. Gudmundur was the Project Manager for ABC gate implementation in 2017, TRS implementation at security in 2015 and SSBD implementation at check-in in 2015.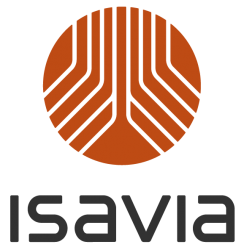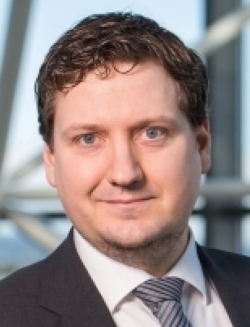 Gudmundur Dadi Runarsson
Technical and Infrastructure Director
Isavia, Keflavik Airport
ICELAND
Biography: Gudmundur Dadi has been involved in the aviation industry since the age of 18, when he started as a Baggage Handler during school holidays at Icelandair. Following spells in ground operations, revenue management, project implementation and as Management Director of a ground handling company, he is currently the Technical and Infrastructure Director for Keflavik International Airport, with management responsibility for all investment programmes, and airport development and aerodrome infrastructure including facility management and project planning and engineering, as well as resource management including baggage handling systems. He holds a Master's degree in Engineering Management from DTU. Personal fact: He is a father of one and an adventurous traveller but at the same time knows no better place on earth than the highlands of Iceland.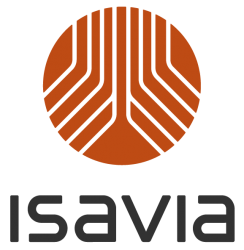 12:55hrs - 13:25hrs
Operational terminal prediction – optimising airport capacity through forecasting demand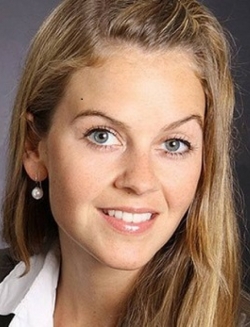 Jana Skornicka
Director
Leidos
UK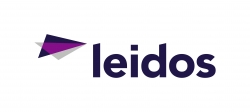 Operational terminal prediction – optimising airport capacity through forecasting demand
Synopsis: Airports around the world are being challenged by the growth in air travel, which is outpacing their ability to expand capacity and meet customer demands. Join this session to learn about Operational Terminal Prediction (OTP), which moves beyond data collection to predictive analysis to make more efficient use of existing airport capacity and improve the passenger experience. With OTP, airport operators can make more informed decisions and proactively manage passenger processes and resource allocations in real time, ensuring smoother and more efficient processes.
The audience will learn:
How to expand airport capacity and meet customer demands
How predictive analysis makes more efficient use of existing airport capacity
Steps to tackle the challenge of optimising airport capacity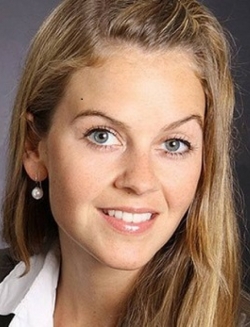 Jana Skornicka
Director
Leidos
UK
Biography: In her current role as Sales Director, Jana focuses on supporting airports worldwide in achieving their strategic vision and targets. She has been responsible for delivering several key traffic forecasting and capacity planning projects to airports in Europe, the Middle East and the USA. Jana has gained extensive knowledge of the aviation industry in her past career during diverse roles in airports and airlines. She understands the challenges airports are facing and the importance of forecasting and optimising terminal/airside and passenger processes to deliver an exceptional airline and passenger experience.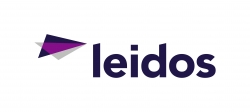 26, 27, 28
March 2019
ADD THESE DATES TO YOUR E-DIARY OR GOOGLE CALENDAR
SKYTRAX
WORLD AIRPORT AWARDS
It's huge value to meet people from around the world, understand what they're doing in their organisations and take those things back to share and look at ideas differently. A nice diverse thought that is happening around here
Marcia Austin, Manager, Recruitment Operations, Alaska Airlines, USA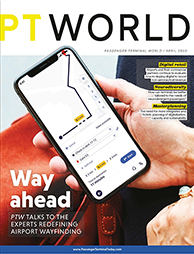 Click here for free magazine subscription + media pack