Conference Chairs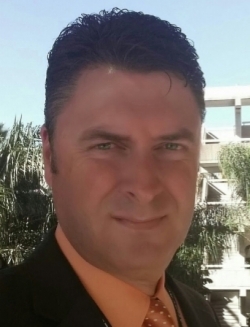 Brian Engle
Director of Customer Experience
Greater Orlando Aviation Authority
USA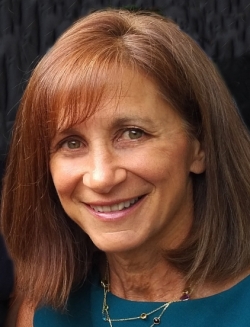 Conference Chairs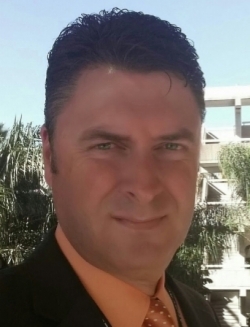 Brian Engle
Director of Customer Experience
Greater Orlando Aviation Authority
USA
Biography: Brian is currently the Director of Customer Experience with the Greater Orlando Aviation Authority, a position he has held since 2014. Prior to his current role, Brian worked in the airline industry for 24 years, holding various senior leadership roles with Northwest Airlines, Delta Air Lines, AirTran Airways and Southwest Airlines. He is a graduate of Embry-Riddle Aeronautical University and holds a BSc in Aeronautical Studies and Airport Management. He has been a regular speaker and co-chairman at the Passenger Terminal CONFERENCE since 2007.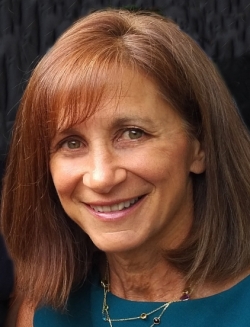 Catherine Mayer
VP
SITA
USA
Biography: Catherine is the primary liaison for SITA with airport industry organisations, ensuring SITA's availability and support for committees, conferences and industry missions. She is an active participant in Airports Council International (ACI), including serving as Chairman of the ACI World Business Partners (WBP) Board and becoming the first non-airport member to be appointed as an observer to the ACI World Governing Board (2006/2011). Catherine also serves as the WBP observer on the ACI Europe Airport Board (2012/2017). Previously Catherine was responsible for developing and leading the Airport Services solution line including the financial results of the global business, strategy, product portfolio, implementation, customer satisfaction and improving the business to ensure SITA continues to meet the needs of the ever-changing air transport industry. Catherine's unique understanding, vast experience and worldwide contacts are what enable her to contribute a unique perspective to SITA and to the aviation industry.

09:05hrs - 09:35hrs
Smart parking at Orlando International Airport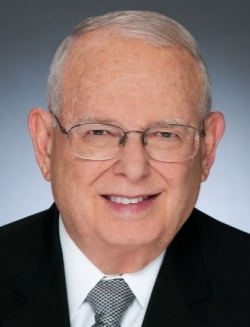 John Newsome
Chief Information Officer
Greater Orlando Aviation Authority
USA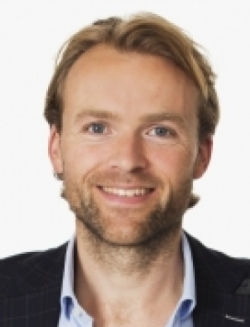 Michiel Munneke
General Manager
M2Mobi
NETHERLANDS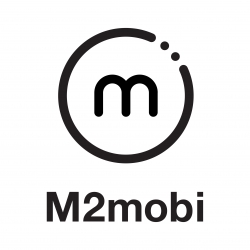 Smart parking at Orlando International Airport
Synopsis: Orlando wants to make it as easy as possible for its passengers to arrive by car. This session gives insight into how Orlando is using digital solutions to make parking as smart and reliable as possible. A number of digital initiatives can help to make parking a more pleasant experience. Things like availability, spot wayfinding, reservations, parking shuttle tracking and automated parking spot locator will help passengers on their way. You will learn how Orlando is enhancing The Orlando Experience through digital solutions, and how the app becomes part of an overall strategy.
The audience will learn:
Learn how Orlando is using digital solutions to make parking smart
Using beacon technology to improve the parking experience
How GOAA enhances The Orlando Experience through digital solutions
How this is part of an overall digital strategy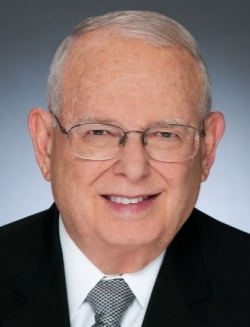 John Newsome
Chief Information Officer
Greater Orlando Aviation Authority
USA
Biography: John has been the Director of Information Technology for the Greater Orlando Aviation Authority (GOAA) since 1987 and is responsible for communications, business and operations systems for the Orlando International and Orlando Executive Airports. John's responsibilities prior to GOAA were research, development, operations and leadership for aerospace programmes, including rocket propulsion, flight training simulators, test and evaluation systems, anti-ballistic missile defence systems, launch control systems, manufacturing automation and business information systems. John holds a BSc in Physics from the University of Alabama. He is a past Chairman of the Business Information Technology Committee of the Airports Council International – North America, and a past Chairman of the Florida Airports Council Information Technology Committee.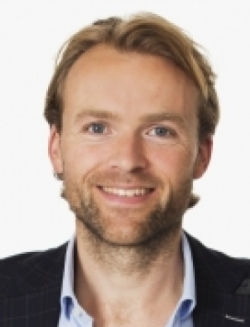 Michiel Munneke
General Manager
M2Mobi
NETHERLANDS
Biography: Michiel is passionate about improving the travel experience. He is one of those people always lost, too late or in the wrong place at the airport. He expects a better digital assistant on his travels and a better airport experience, and that's what M2Mobi is building. He is a co-founder and General Manager of M2Mobi. Michiel holds a Master's degree in Business Information Systems from the University of Amsterdam and a Master's in Management Research from the Said Business School in Oxford.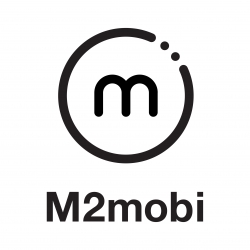 09:35hrs - 10:05hrs
The augmented airport – practical applications in AR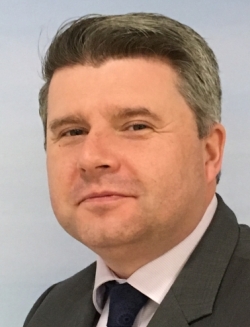 Stephen Glenfield
Head of Digital
Heathrow Airport
UK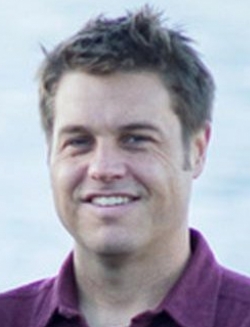 Campbell Kennedy
CEO
LocusLabs
USA

The augmented airport – practical applications in AR
Synopsis: With Apple and Google's recent efforts to bring augmented reality capabilities to every mobile device, AR will achieve widescale adoption. Airports present tremendous opportunities to take advantage of this entirely new computing canvas to provide real value to travellers and solve practical problems. This session will explore augmented reality initiatives undertaken by airports in partnership with airlines. We will discuss the key use cases and problems being addressed, as well as what technology and investment is required to deploy at scale. It may be less effort than you think.
The audience will learn:
State of AR technology on each mobile platform
Top problems AR can help solve for travellers
Examples of AR launching in 2018
Requirements to AR-enable an airport
Challenges and improvements still to come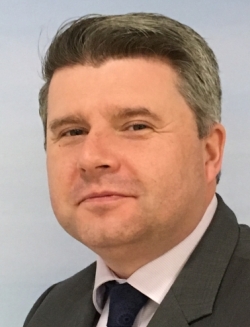 Stephen Glenfield
Head of Digital
Heathrow Airport
UK
Biography: Stephen has worked in the aviation industry for over 25 years. He directly oversees and owns the digital strategy for Heathrow.com and mobile app and has extensive knowledge and experience of delivering new digital services to improve the passenger experience and drive commercial revenue. Innovation and pushing the boundaries are at the heart of everything he does, from location-based marketing, indoor navigation, beacons and AR, to blockchain and AI, in his relentless quest to deliver a seamless, stress-free, digital passenger experience to over 78 million passengers who travel through Heathrow Airport each year.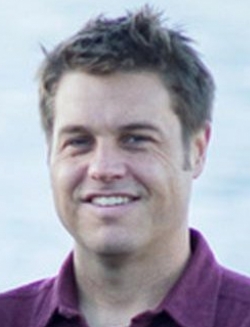 Campbell Kennedy
CEO
LocusLabs
USA
Biography: Campbell is co-founder and CEO of LocusLabs, a San Francisco-based startup company redefining how passengers and staff digitally engage with buildings using indoor location and IoT technologies. He has years of experience in engineering and product management, leading efforts in vehicle-mounted image capture products (e.g. Google Streetview and similar projects), rapid 3D modelling of buildings, and Google's self-driving car. Now at LocusLabs, Campbell is working with major travel and hospitality companies to improve the user experience of navigation and exploration in venues.

10:05hrs - 10:35hrs
Enhancing airport passenger experience with mobile technologies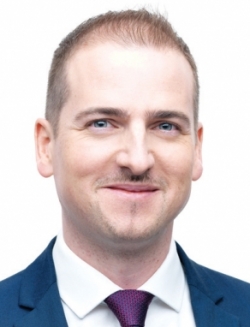 Marc-André Bédard
Vice President IT
Aéroport de Québec Inc
CANADA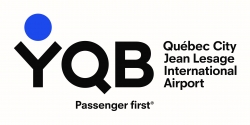 Enhancing airport passenger experience with mobile technologies
Synopsis: To ensure the best possible passenger experience, Aéroport de Québec Inc has developed a mobile app that accompanies passengers through all the steps of the airport process. Phase 1 of the app is already in operation, and the subsequent phases will, among other things, allow passengers to locate the nearest customer service representative. The app will also make it possible to calculate congestion at concessions and offer discounts for the concessions with the most availability, reducing line-ups.
The audience will learn:
Improving customer service using new technologies
The infinite potential of geolocation and geofencing
Launching a mobile app in separate phases
Offering a customised commercial experience using new technologies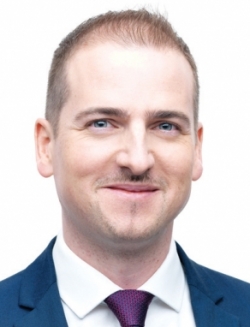 Marc-André Bédard
Vice President IT
Aéroport de Québec Inc
CANADA
Biography: Having held various positions, Marc-André joined the Québec city Jean Lesage International Airport management team in 2011, becoming Vice President of Information Technology in 2014. He has extensive experience in the air transportation industry, having successfully implemented a number of large-scale IT projects with a direct impact on passengers and their airport experience. He has also been involved in international strategic groups related to this industry.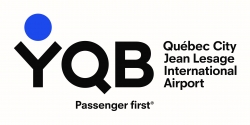 10:35hrs - 11:05hrs
One Touch BLQ – using beacons to enhance the passenger experience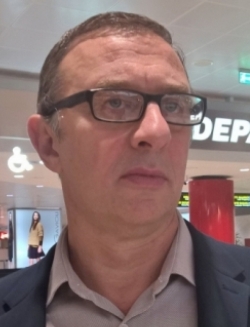 Alberto Bini
Project Manager ICT & Innovation Management
Bologna Airport
ITALY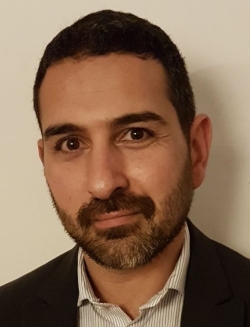 David Victor
Country Manager
Connecthings
ITALY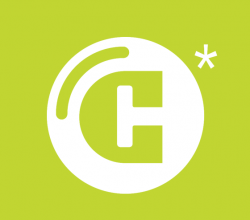 One Touch BLQ – using beacons to enhance the passenger experience
Synopsis: In recent years, airports have undergone major transformations in their business models and in the services offered to passengers and customers. Bologna Airport, in cooperation with its technological partner Connecthings, provides Bologna Airport with an innovative business model and passengers with an innovative contextualised and personalised information service: One Touch BLQ. Based on new communication technologies such as beacon and TAG QRCode/NFC to enhance the passenger experience, One Touch BLQ is available for the owners of mobile devices. For the beacon interaction, the Bologna Airport mobile app has to be installed. The data collected is used to analyse passenger engagement.
The audience will learn:
New communication tool to keep passengers up to date along the way
The right information at the right time in the right place
Passenger engagement analysis as a decision-making system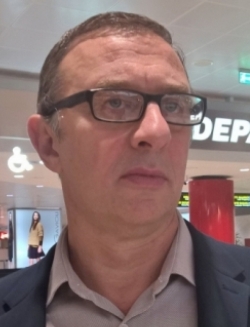 Alberto Bini
Project Manager ICT & Innovation Management
Bologna Airport
ITALY
Biography: Alberto is an IT Project Manager with more than 10 years' experience in implementing airport systems projects. He has in-depth knowledge of airport operations processes and the aviation industry, from an understanding of business requirements to the effective application of design and functional specifications.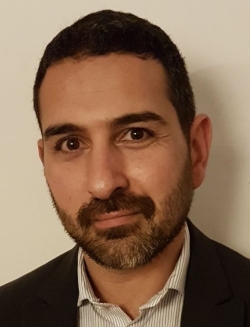 David Victor
Country Manager
Connecthings
ITALY
Biography: David served as Italy Country Manager for different French companies in the industry sector in Italy and was in charge of the Italian business strategy. in 2014, he realised his ambition by making a 15-month around-the-world trip. Since December 2016, he has been Sales Manager Italy at Connecthings.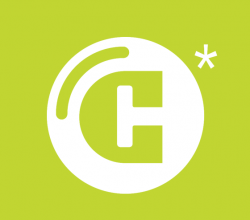 11:25hrs - 11:55hrs
Disruptors and innovations that impact on the passenger experience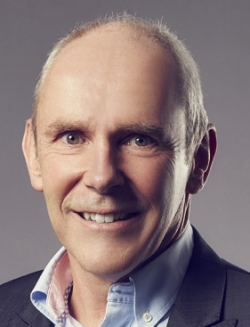 Greg Fordham
Managing Director
Airbiz
AUSTRALIA

Disruptors and innovations that impact on the passenger experience
Synopsis: The presentation starts by identifying emerging disruptors that are likely to impact the passenger experience at airports. The threats and opportunities that are likely to result from these disruptors are then discussed. Areas covered include the digital journey, ground transport, autonomous vehicles, drones, passenger processing, retail, baggage and facilitation for low-cost carriers. A number of innovative concepts to address these opportunities and challenge conventional thinking are included. The presentation concludes with a practical example of how to develop and implement innovation in an airport environment.
The audience will learn:
Emerging trends that affect the passenger experience
Threats and opportunities from disruptors
The digital journey, ground transport, autonomous vehicles, drones, passenger processing, baggage
Innovative concepts that challenge conventional thinking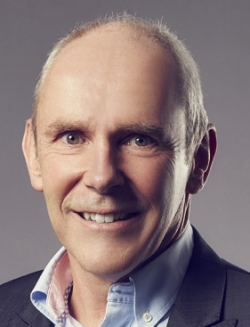 Greg Fordham
Managing Director
Airbiz
AUSTRALIA
Biography: Greg is Managing Director of Airbiz and an internationally sought advisor, visionary and thought leader in air transport issues and future trends for airport development. He is a Board Member of the ACI Asia-Pacific Region and the former Chairman of the ACI World Business Partners Advisory Board. In addition to 30 years' international aviation and airport planning consulting experience, he has lectured at Loughborough University, Monash University and the University of New South Wales and is a member of the Advisory Board for the aviation courses at Swinburne University. He has also been included in Australia's Top 100 Most Influential Engineers. Greg led a Future Travel Experience industry think tank presentation in which he outlined the need for airports and airlines to focus on change management. He is a global evangelist and facilitator of conceptual planning and implementation strategies for Airports of the Future and Fast Travel initiatives.

11:55hrs - 12:25hrs
The airport-passenger digital connection: what's next?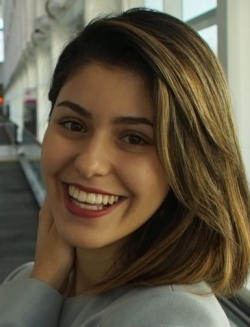 Jessica Marin-Urrea
Senior PR & Digital Marketing Specialist
Miami International Airport
USA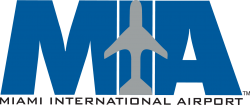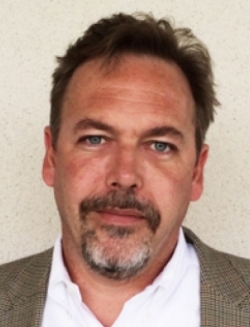 Jerry Zeephat
Senior Product Manager
SITA
USA

The airport-passenger digital connection: what's next?
Synopsis: There used to be a common truth in the industry that the airlines know their passengers, but airports do not. But today, with the number and types of digital channels exploding, airports increasingly have at their fingertips a direct, one-to-one communication and marketing conduit directly to their consumers. So now what? How should airports build and maximise this relationship in a way that maximises value, without turning off the audience? In this session, we'll explore the current and evolving technology landscape against the backdrop of improving the passenger experience and achieving the airport's (and partners') business goals.
The audience will learn:
Customer relationship management (CRM) and marketing automation – what airports need to know about these tools and their use
Current and forthcoming Internet of Things (IoT) technologies and how they can improve the day of travel for passengers
The rapidly evolving role of airport marketing and business operations – what retailers and direct marketers can teach us
Why providing value via digital channels is a top priority, and ultimately drives efficacy of advertising and marketing
Hiring and outsourcing strategies – skillsets for the coming decade: marketing automation, analytics and business intelligence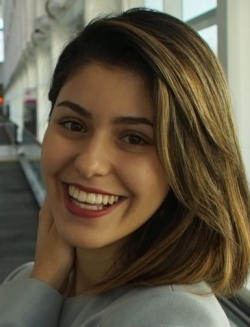 Jessica Marin-Urrea
Senior PR & Digital Marketing Specialist
Miami International Airport
USA
Biography: Jessica graduated from Florida International University with a double major in International Relations and Political Science along with a certificate in Latin American and Caribbean Studies. She currently works for Miami International Airport as a Public Relations and Digital Marketing specialist. Jessica helped launch MIA's digital marketing and public relations efforts. She has worked on the design and content creation of MIA's mobile application, as well as the launch of the airport's social media accounts, digital crisis communications plan, international marketing campaigns and customer-centric programmes for travellers. She assists with MIA's plan to be an international brand and a customer airport of choice. Jessica's immense passion for digital marketing and aviation has led her to help the airport's efforts in proximity marketing and digital ad buys. Personal fact: While not at MIA, Jessica enjoys spending time with her husband watching Star Wars movies.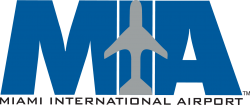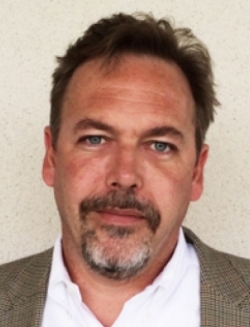 Jerry Zeephat
Senior Product Manager
SITA
USA
Biography: Jerry is a senior product manager for SITA's airport mobile app and wayfinding touchscreen products, also covering digital mapping and indoor location services. Responsible for product definition and strategy, he has worked in enterprise software for more than 20 years, the last 12 directly with wayfinding, self-service and digital signage, previously with NCR Corporation. He has had direct responsibility for some of the world's most comprehensive passenger-facing digital wayfinding solutions, including an award-winning deployment for Dubai Airports.

12:25hrs - 12:55hrs
How blockchain improves passenger experience by enabling multidisciplinary service design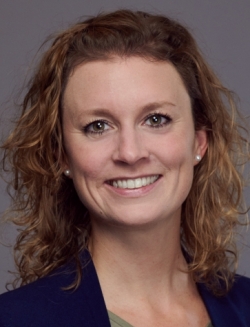 Maureen Gribnau
Innovation Manager
Schiphol Group
NETHERLANDS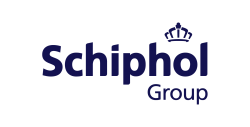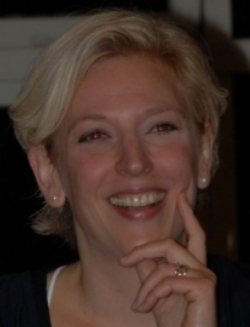 Marit Gangsaas
Manager Process Development
Amsterdam Airport Schiphol
NETHERLANDS

How blockchain improves passenger experience by enabling multidisciplinary service design
Synopsis: Blockchain technology has the potential to fuel a revolutionary way of better servicing passengers, without sharing data between service providers. Rather than institutions, travellers themselves can be in control of their own data. This leads to a better experience and more privacy. In this presentation, we will demonstrate a proof of concept created in close cooperation between airport, airline and blockchain developer. Furthermore, we will look ahead and show various future possibilities for the travel industry that can be enabled by blockchain technology.
The audience will learn:
Short introduction to blockchain
The potential impact on the travel industry
Our approach to experimentation in cooperation with partners
Joint use case of airport and airline
Other possible use cases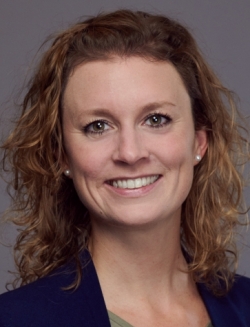 Maureen Gribnau
Innovation Manager
Schiphol Group
NETHERLANDS
Biography: As Innovation Manager at Royal Schiphol Group, Maureen works on discovering, developing and testing visionary concepts to create the future of mobility. She is a passionate pioneer and advocates integral and multidisciplinary innovation. She has worked in various departments at Royal Schiphol Group and Incheon International Airport Corporation (Seoul, South Korea), focusing on strategic innovation and new business models. She combines long-term strategy with concrete experiments in the present, cooperating with multiple partners from various disciplines, such as entrepreneurs, scientists and creators.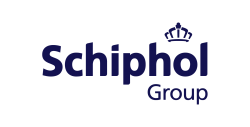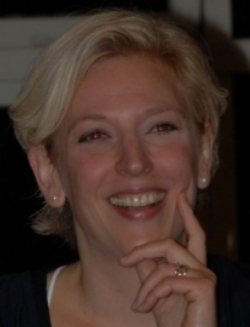 Marit Gangsaas
Manager Process Development
Amsterdam Airport Schiphol
NETHERLANDS
Biography: Marit is Manager Process Development at Amsterdam Airport Schiphol, and currently responsible for development and innovation within Operations. She joined the Schiphol Group in 2004 as Terminal Manager at Rotterdam-The Hague Airport, before moving to Schiphol Airport in 2008. She has held various development and management positions within Operations, Security and Commercial Development. Her last job was development and stakeholder management for the airport expansion programme (new pier and terminal). She studied Architecture at Delft University of Technology, and is a lecturer in the fields of design, aviation, logistics, and security and technology.

12:55hrs - 13:25hrs
Bots and artificial intelligence for airports: feedback and best practices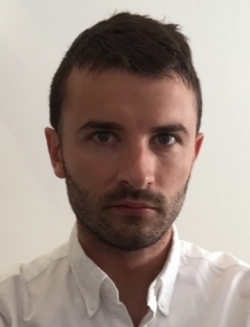 Pierre Cuquemelle
Chief Executive Officer
Airport AI (Airbot Technology Limited)
UK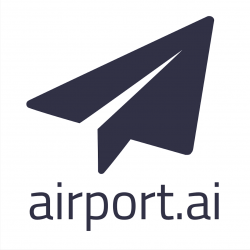 Bots and artificial intelligence for airports: feedback and best practices
Synopsis: In January 2017, Frankfurt Airport and Airport AI officially launched the first airport customer service solution relying on artificial intelligence, called FRAnky. The purpose of this presentation is to provide attending airports with an overview of this journey, starting from the challenges airports are currently facing and going through the different steps of the implementation of an automated customer service solution. For the first time, the findings from various product iterations and the analysis of thousands of passenger interactions with the service will be shared with other airports.
The audience will learn:
Current challenges: an overview of the limitations of traditional digital channels
Technology breakthrough: how can airports leverage messaging applications?
Implementation phase: a step-by-step guide to how to build an automated customer service solution
Marketing best practices: how can airports efficiently promote this new service to passengers?
A look into the future: what should be expected from airport messaging services?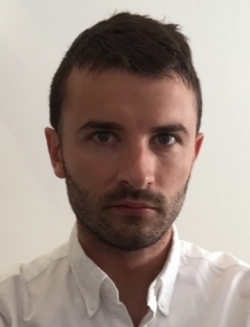 Pierre Cuquemelle
Chief Executive Officer
Airport AI (Airbot Technology Limited)
UK
Biography: Pierre is the founder and CEO of Airport AI, a leading provider of automated customer service solutions for airports, working with airports such as Frankfurt, Melbourne, Milan and Geneva. At the age of 29, Pierre has founded four successful companies in Hong Kong, Germany and the UK, with a focus on digital marketing and artificial intelligence. Pierre is currently sharing his time between London and Lisbon, where the two offices of Airport AI are located.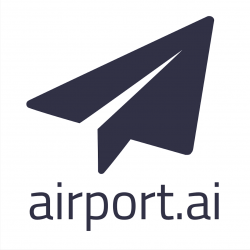 26, 27, 28
March 2019
ADD THESE DATES TO YOUR E-DIARY OR GOOGLE CALENDAR
SKYTRAX
WORLD AIRPORT AWARDS
I thought the conference was excellent. The presenters all seemed well prepared and the topics were all very relevant to the issues of the day
Sean Loughran, Long-Range Planning Manager, Port of Portland, USA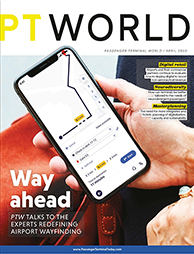 Click here for free magazine subscription + media pack