Conference Chairs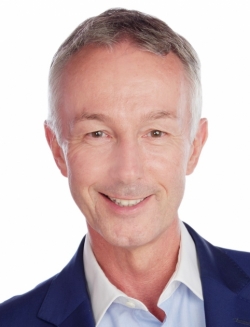 Neville Hay
Director of Training
Interportpolice
UK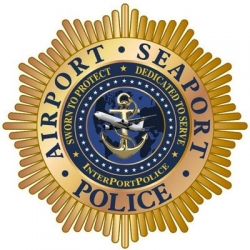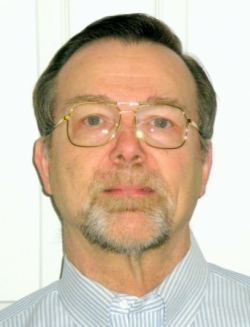 Art Kosatka
CEO
TranSecure
USA

Conference Chairs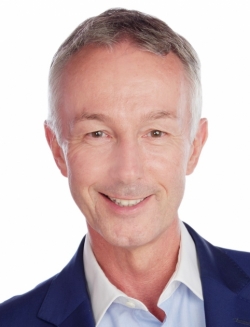 Neville Hay
Director of Training
Interportpolice
UK
Biography: Neville Brooklyn Hay, Avsec PM, MSyI, is a multi-talented, highly motivated, internationally recognised individual. He is a former member of Special Branch, the oldest counterterrorism unit in the world dealing with national security. Neville is an ICAO Avsec Professional Manager and UK Avsec Manager accredited by the UK Department for Transport, and a previous member of the risk assessment group at Britain's second largest airport. This is combined with 32 years' diverse operational policing experience, including representation with the National Crime Agency and UK Border Force. He is an independent counterterrorism security expert addressing aviation security and policing. Neville is now associated with Interportpolice as Director of Training and Project Griffin International. Interportpolice is a non-profit global force of airport, seaport and transport police authorities working in a joint effort on security and counterterrorism operational prevention, protection and preparedness against acts of terrorism threat and transnational crime activities.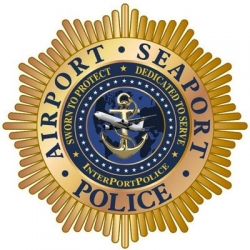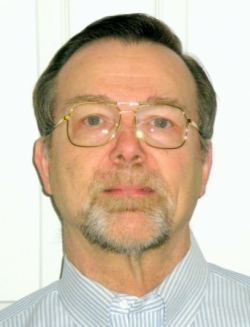 Art Kosatka
CEO
TranSecure
USA
Biography: Art is CEO of TranSecure Inc, an aviation security consultancy providing training, security system planning and design. His past experience includes Director of Safety & Security at the Airports Council International - North America, and with both FAA and TSA Offices of Civil Aviation Security Policy & Planning in Washington, DC. He has managed over 50 airport security projects in the USA, Europe and the Middle East, including an international training curriculum for the US State Department's Anti-Terrorism Assistance Programme titled Quality Control of Aviation Security. He is Secretary to the RTCA Committee 224, which developed Standards for Airport Security Access Control Systems; he is also co-author/editor of TSA's Recommended Security Guidelines for Airport Planning, Design and Construction.

09:05hrs - 09:35hrs
Brussels Airport attack: my personal experience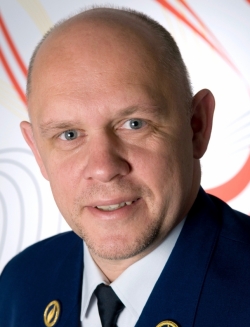 Jean-Pierre Devos
First Commissioner
Federal Police Belgium
BELGIUM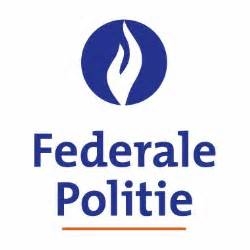 Brussels Airport attack: my personal experience
Synopsis: 22/03/2016 07:30hrs – I was already at our police station finalising the exercise with ElAl that was scheduled that afternoon. 07:58hrs – two big explosions in the space of one minute. Immediately I knew that this was the moment we were all afraid off: an attack at our national airport. The presentation covers my personal story of how I lived the day of the attack and the days afterwards: what I did and what I forgot, what kinds of tasks I had to deal with, and several take-away points.
The audience will learn:
Stop the terrorists when they are in bed
Cooperation with all partners is key for success
Training for incidents is ok but expect the unexpected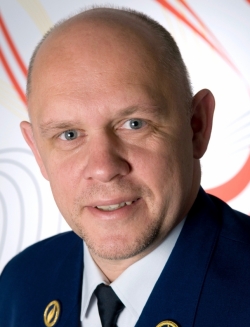 Jean-Pierre Devos
First Commissioner
Federal Police Belgium
BELGIUM
Biography: Jean-Pierre has more than 25 years' police experience. Since February 2017 he has worked as an intelligence officer/analyst at the headquarters of the Federal Police of Belgium. From 2013 until February 2017 he was the commander of the daily police unit at Brussels National Airport. This unit of 120 police officers is in charge of the 'normal' police interventions (traffic issues, criminal investigations, public order, arrival of VIPs). On the day of the Brussels Airport attack he was by coincidence already at the airport's police station, less than 75m away from the departure hall. Jean-Pierre and many colleagues ran to the terminal after the explosions and helped as much as they could. In May 2016 Jean-Pierre testified before the parliamentary investigation commission.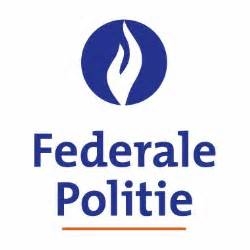 09:35hrs - 10:35hrs
Panel Discussion: Aviation security innovation across the globe – the government perspective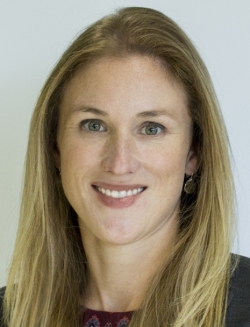 Mara Winn
Manager, Innovation Task Force
US Transportation Security Administration
USA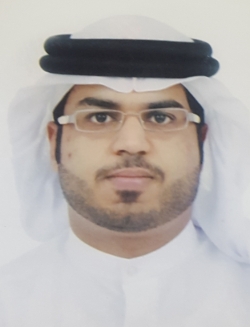 Mohammad AlTayer
Chief Policy Specialist
UAE General Civil Aviation Authority
UNITED ARAB EMIRATES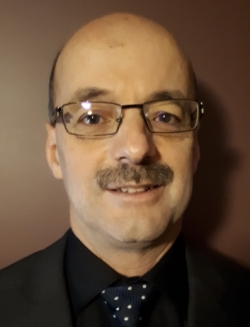 Luc Desjardins
Chief, Aviation Security Technology
Transport Canada
CANADA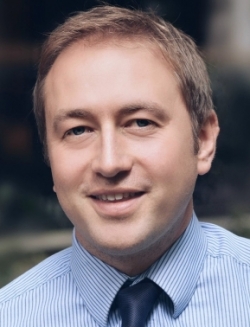 Tim Cook
FASS Team Leader
Department for Transport
UK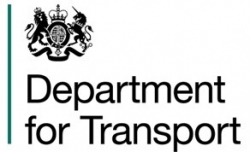 Panel Discussion: Aviation security innovation across the globe – the government perspective
Synopsis: This panel will convene leading aviation security regulators from around the world to discuss perspectives, approaches and methods for driving innovation in aviation security. Topics will focus on existing threats, industry engagement and collaboration, emerging solutions, and how global organisations can work together to address an ever-evolving adversary. The panel will also highlight the role that airports, airlines, vendors and other stakeholders must play to advance aviation security.
The audience will learn:
The current threat landscape
The role of government in driving aviation security innovation to mitigate risks
Innovation priorities of global security organisations
Differing approaches between countries
How stakeholders and vendors can co-create with government for new solutions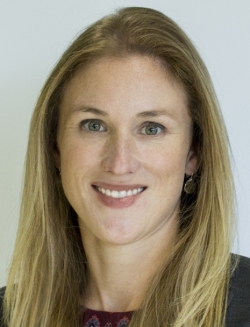 Mara Winn
Manager, Innovation Task Force
US Transportation Security Administration
USA
Biography: Mara is the Manager of Strategic Planning & Coordination and Business Process Management within the Innovation Task Force at TSA. She is currently working to establish TSA's ability to foster innovation by identifying and demonstrating emerging solutions that increase security effectiveness and efficiency, improve passenger experience and the flow of commerce, and deliver solutions that secure the freedom of movement throughout the nation's transportation systems. She has over 15 years' experience in all stages of acquisition management, systems engineering, project management and product development lifecycles. Prior to joining TSA in 2014, Mara worked in consulting for DHS in cybersecurity and nuclear detection. She also spent nine years in medical device product development. She holds a BA in Physics and a BEng. Mara received a DHS Secretary's Award and TSA Headquarters Employee of the Year in 2016 for her work in ITF.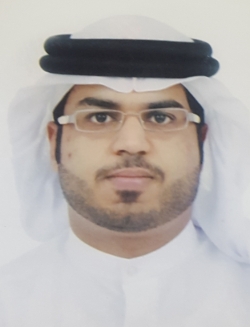 Mohammad AlTayer
Chief Policy Specialist
UAE General Civil Aviation Authority
UNITED ARAB EMIRATES
Biography: Mohammad is from the second generation of Emirati aviation security professionals, with almost seven years' experience in aviation security in the General Civil Aviation Authority of the United Arab Emirates. He comes from a financial educational background with banking experience in various positions including financial risk assessment. Since joining the General Civil Aviation Authority of the UAE in 2011 as an Aviation Security Inspector, Mohammad has undergone a comprehensive international (ICAO/IATA) aviation security training programme, as well as extensive on-the-job training, which have enabled him to develop his knowledge, experience and skills in the field of civil aviation. Mohammad has participated and led over 300 hours of aviation security quality control activities and actively represented the GCAA at national and international events and meetings. Mohammad's current work is focused on further development of GCAA and national aviation security strategic objectives, policy, regulations and programmes.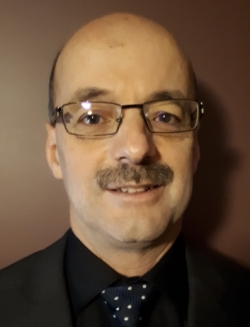 Luc Desjardins
Chief, Aviation Security Technology
Transport Canada
CANADA
Biography: Luc is Chief of Aviation Security Technology in the Aviation Security Branch of Transport Canada. He has over 10 years' experience in aviation security and is responsible for the development of regulations, performance standards, screening technology evaluations and technical oversight of aviation screening equipment deployed in Canada. Luc also works with screening authorities for the introduction of new screening systems to increase security effectiveness, efficiencies and enhancements of passenger experience. Luc's career, in both the private and public sectors, includes experience in the management, development, delivery and maintenance of performance metrics and engineering testing programmes of technology equipment and systems.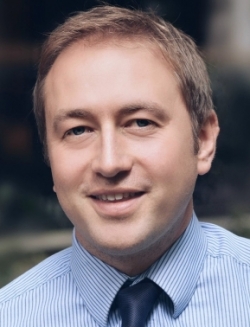 Tim Cook
FASS Team Leader
Department for Transport
UK
Biography: Tim is the Team Leader for the UK's Future Aviation Security Solutions (FASS) programme, a joint Department for Transport and Home Office team. FASS was established as part of a commitment made in the UK Government's 2015 Strategic Defence and Security Review to double spending on aviation security. The programme has a budget of £25.5m over five years. It seeks to invest in innovative technologies for aviation security, and to support their development towards being commercial products. Previously, Tim led on innovation in the UK Home Office Science and Technology team responsible for security science. Prior to that, Tim's career spanned a number of roles – mostly science/engineering related – in the UK Ministry of Defence. He has a degree in Mechanical Engineering and a post-graduate diploma in Systems Engineering.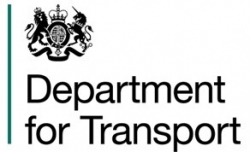 10:55hrs - 11:25hrs
New security developments at Amsterdam Airport Schiphol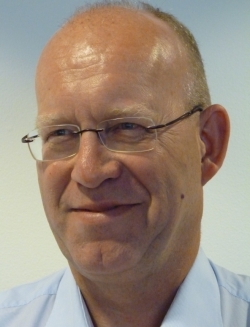 Bart Mos
Senior Security Officer
Amsterdam Airport Schiphol
NETHERLANDS

New security developments at Amsterdam Airport Schiphol
Synopsis: The presentation will cover, among other, the introduction of new CT scanners for cabin baggage and added advantages.
The audience will learn: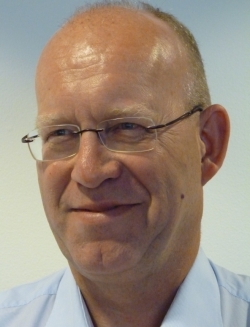 Bart Mos
Senior Security Officer
Amsterdam Airport Schiphol
NETHERLANDS
Biography: Bart has been employed by Amsterdam Airport Schiphol since 1998, when he was appointed Corporate Security Advisor, which changed to Senior Security Officer in 2006. Before that, he worked for the Dutch Ministry of Transport and Public Works from 1976-1998. From 1980-1998 he held various roles within the Department of Civil Aviation. He was national Security Advisor Civil Aviation in this department from 1989-1998. During that time he was, among other things, the representative for the Netherlands in the Security Working Group of the European Civil Aviation Conference (ECAC). At that time he worked closely ] with other governmental organisations, including the FAA and ICAO. Working for Amsterdam Airport Schiphol/Schiphol Group he was, among other roles, Chairman of the Aviation Security Committee of Airports' Council International (ACI) Europe from 2001-2005. He was also (Vice) Chairman of the ACI World Security Committee from 2005-2009. He still represents Amsterdam Airport Schiphol in the different ACI Security Committees, including Europe, the Strategy Group and the World Committee. He represented ACI Europe on the EU SAGAS (stakeholders) Committee from 2002-2010. He is also a former Chairman of the ACI LAGS Committee and at present Chair of the ACI Risk Based Task Force. Recently he was involved on behalf of the European airports in the discussions to mitigate the laptop ban.

11:25hrs - 11:55hrs
Advanced passenger information – are they taking the APIS?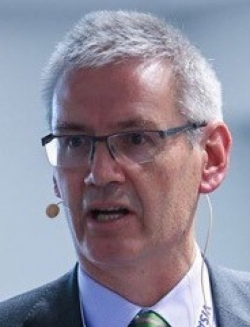 William Sandover
Independent Aviation and Travel Risk Advisor
Independent
UK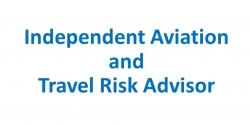 Advanced passenger information – are they taking the APIS?
Synopsis: APIS is considered a vital tool in the fight against terrorism. It is mandatory for travel to 39 countries, and the UN has called on all states to "require airlines to provide APIS information". But at present APIS data is not verified prior to the airport, and research has revealed that up to 50% of APIS entries have an error, so its value is severely reduced. It seems probable that more governments will require airlines to check the accuracy of APIS data, with the risk of queues, delays and passenger dissatisfaction. There needs to be a better way.
The audience will learn:
If APIS data is to be of real value it needs to be checked
This means process – requiring machines or humans to do so
Far better if this could be done prior to passengers arriving at airports
And vital if airport throughput is to increase
So this is a problem that airlines and airports need to address urgently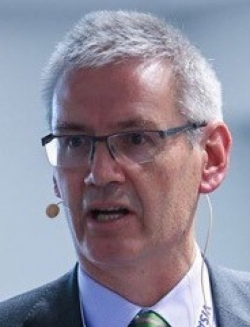 William Sandover
Independent Aviation and Travel Risk Advisor
Independent
UK
Biography: After 29 years in the British Diplomatic Service, with postings in Austria, Argentina, France and Pakistan, William served as British Airways' International Risk Advisor from November 2008 until July 2017. He now has a portfolio of consultancies in the aviation security/travel risk sphere, with the Risk Advisory Group and V Chain, a tech company working with BA and other airlines to validate APIS data. He is also currently Chair of the Global Business Travel Association (Europe)'s Risk Committee.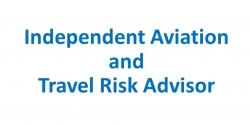 11:55hrs - 12:40hrs
Panel Discussion: USA changes security requirements: real-world impact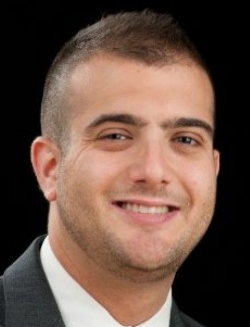 Charles Sitkoff
General Manager, Risk Assessment & Mitigation
Delta Air Lines
USA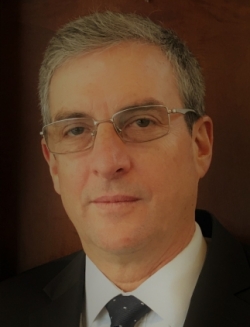 Ronen Remetz
Executive Vice President
ICTS Europe
FRANCE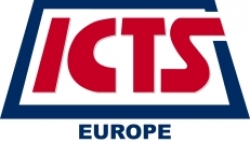 Panel Discussion: USA changes security requirements: real-world impact
Synopsis: US DHS Secretary Kelly announced that the TSA would be "raising the bar" for aviation security standards on flights to the United States in lieu of the ban on personal electronic devices. This panel is designed to inform the audience about the impacts to airports, airport security, airlines and passengers, with input from the most experienced leaders in this space: the security service providers that have been performing these functions for US airlines for 15+ years and are now expanding to assist with implementation globally.
The audience will learn:
Impact for airports
Challenges to implementation: US carriers vs. everyone else
The challenge of 10 unique processes at one airport
What all this means for passengers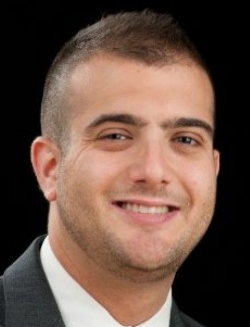 Charles Sitkoff
General Manager, Risk Assessment & Mitigation
Delta Air Lines
USA
Biography: Charles leads the risk assessment portfolio within Delta's Corporate Security Department, managing an integrated set of programmes to analyse, quantify and reduce security risks to the Delta enterprise. He has been with Delta since 2011, focusing on the integration of all-source intelligence to drive the adoption of risk-based security initiatives across the company. In his role at Delta, he has served as an advisor to the US Government, international organisations and industry groups, and has extensive international experience. Before joining Delta, Charles served as a consultant to US Federal government agencies and private corporations on security policy, technology and strategy. He holds a BA in Linguistics from the University of California-Berkeley and an MA in Security Studies from Georgetown University's School of Foreign Service.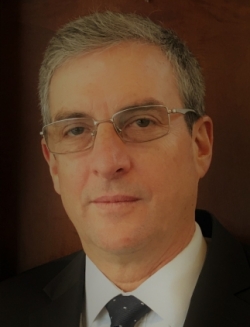 Ronen Remetz
Executive Vice President
ICTS Europe
FRANCE
Biography: Since joining ICTS Europe in 1991, Ronen has filled a variety of management positions in airport operations, quality assurance, security systems evaluation and integration, and region management. As part of his current role, he is responsible for development and integration of ICTS Europe's solutions to airlines and in particular to US carriers. One of the initiators of ICTS Europe's developments of solutions and technologies in the area of passenger pre-screening, Ronen is coordinating the ICTS teams involved in the implementation of the new TSA measures including the CPM software and mobile check-in kiosks, as well as a variety of pre-screening alternative methods. Ronen is involved in these activities across more than 100 airports worldwide with numerous airlines. Ronen holds a degree in Laws of International Commerce from the American University of Paris.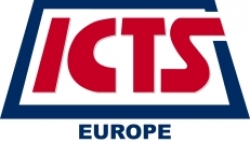 14:00hrs - 14:30hrs
How does the Changi process apply to EU Smart Borders?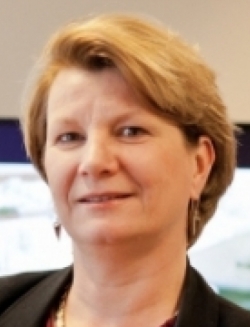 Christine Riveau
Vice President International Business Development
Idemia
FRANCE

How does the Changi process apply to EU Smart Borders?
Synopsis: Idemia will present the fully automated departure and arrival process of Singapore International Hub, Changi, and how it works. It will look into the governance and biometric performance challenges to design and build a complete end-to-end passenger process. We shall then look into how these applications match the requirements of the future of EU Smart Borders initiative.
The audience will learn:
Identification with biometrics
Passenger security audit trail with biometrics
Token and tokenless options for automated passenger processing
Interfacing passenger facilitation and border crossing function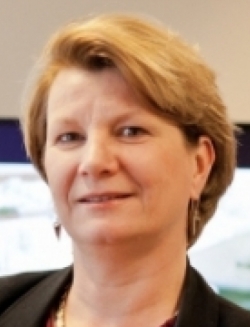 Christine Riveau
Vice President International Business Development
Idemia
FRANCE
Biography: After eight years as a management consultant and six years in the automotive industry, Christine spent 10 years at Thales as International Business Development Manager, in particular to develop the aviation security business. She joined Idemia (aka Morpho) in 2012 to take charge of the Checkpoint of the Future strategic corporate project to develop the concept and prototyping of new solutions for passenger facilitation at airports. As the project has become a commercial success with Singapore, Christine is now Vice President of the International Business Development of Public Security business unit at Idemia. Committed to the aviation market, Christine has led the Industry International Coordination Council of Aerospace Industry Association (ICCAIA) Security Committee and has an observer status to the International Civil Aviation Organization (ICAO). She is also a member of the Board of Proavia (French association of airport suppliers).

14:30hrs - 15:00hrs
RTCA SC-224 DO-230H standards for airport security access control systems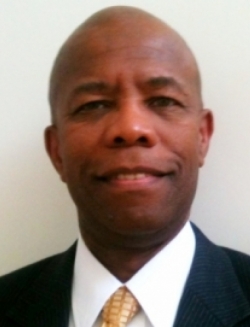 Jonathan Branker
Industry SME
USA
USA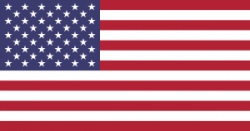 RTCA SC-224 DO-230H standards for airport security access control systems
Synopsis: The presentation will provide airport operators, airlines and security personnel with the latest guidelines and standards from the RTCA SC-224 Special Committee. This presentation will focus on emerging guidance for security access control systems, identity management systems, smart card technology and biometrics. The presentation will also focus on the subcommittee's upcoming activities to develop operational guidance for airport operators.
The audience will learn:
Guidance under development by RTCA SC-224
Physical access control systems (PACS)
Security operations centre (SOC)
Video surveillance systems
General acquisition-related considerations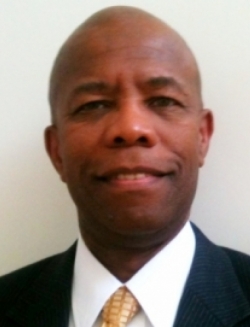 Jonathan Branker
Industry SME
USA
USA
Biography: Dr Branker has over 38 years' engineering and management experience in the aviation domain. His experience covers the development of policy and procedures used in the design of data and telecommunications systems, enterprise network security designs, enterprise architecture formulation and systems engineering. He has experience designing systems for airlines and airports throughout the world, and is a member of RTCA Special Committee 224 (SC-224) working on the development of guidelines for airport security access control systems. He is also a member of the Institute of Electrical and Electronic Engineers, and holds a BSc in Computer Science from New Jersey Institute of Technology, an MSc in System Engineering and a PhD in Systems Engineering from The George Washington University. Dr Branker is a Management and Programme Analyst at the Federal Aviation Administration in Washington, DC USA.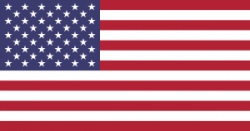 15:00hrs - 15:30hrs
HIA's integrated passenger screening and landside security programmes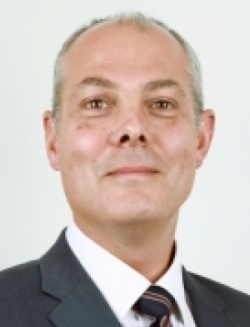 Philip Bamber
Assistant VP Airport Security
Hamad International Airport
QATAR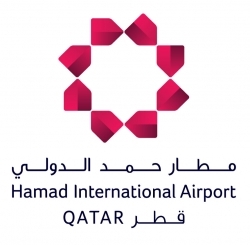 HIA's integrated passenger screening and landside security programmes
Synopsis: The HIA security programme includes a commitment to mutually beneficial research and development in coordination with selected suppliers to improve the effectiveness of passenger screening, while optimising efficiency and improving the experience. We will share some of the recent developments across our HIA screening operation and the outcomes of integrated trials conducted with Rohde & Schwarz, CEIA, and Smiths Detection that provide an integrated passenger screening solution combining WTMD, millimetre-wave body scanner and shoe screening equipment. Landside security: proof of concept results from HIA trials of Apstec's Human Security Radar product, to enhance security in public spaces.
The audience will learn:
The recent changes delivered across the broader security operations
How the smart security programme will affect the areas of passenger and cabin baggage screening
Increased landside security measures and trials of passenger screening and landside threat detection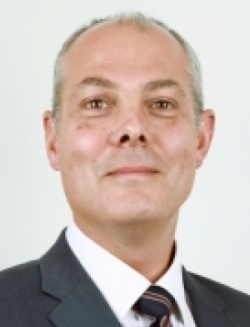 Philip Bamber
Assistant VP Airport Security
Hamad International Airport
QATAR
Biography: Philip has been the Assistant Vice President of Airport Security at Hamad International Airport (HIA) for the last four years. He has close to 20 years' experience in airport operations and aviation security. His career started in terminal operations service delivery, moving on to leadership roles within operations delivery including roles as Head of Service Delivery at Heathrow. He then focused on aviation security, where he worked as Head of Security for Terminal 5 and then Head of Security Improvement for Heathrow Airport. He has prepared airports for comprehensive ICAO audits and the development of operational security delivery plans and project management for the opening of new infrastructures including Heathrow Terminal 5 and Hamad International Airport. He has implemented security management systems (SeMS) and airport security programmes. He spearheads the project management of smart security programmes at HIA and is the Airport Enterprise Risk Management Champion at HIA.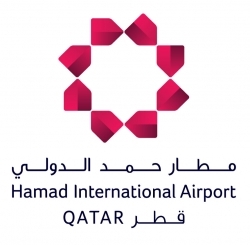 15:30hrs - 16:00hrs
The French approach to Centralised Image Processing at security checkpoints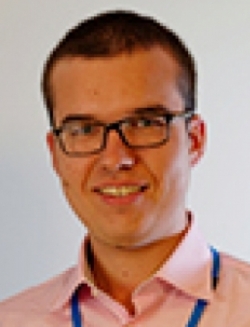 Christophe Lagorce
Head of Human Factors Programme
Service Technique de l'Aviation Civile (STAC)
FRANCE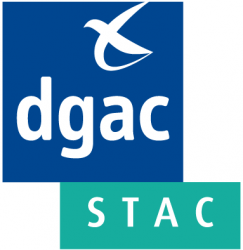 The French approach to Centralised Image Processing at security checkpoints
Synopsis: Recently, some airports have been deploying a new way of using x-ray equipment: Centralised Image Processing (CIP). This allows the multiplexing of several pieces of x-ray equipment to give a more flexible approach to the operations. The French Civil Aviation Authority (DGAC) has launched a national innovation programme named Vision Sûreté. Three airports (in Lyon, Paris and Toulouse) have run trials of CIP checkpoints since 2015. These trials were aimed at assessing the impact of CIP, from the perspectives of passengers and security officers, and within the scope of regulatory compliance. This session presents the evaluations that were conducted.
The audience will learn:
Presentation of the CIP concept
Recommendations for a successful CIP deployment
Impact of CIP on the certification process of x-ray by the French DGAC (STAC)
Presentation the Vision Sûreté programme of the French DGAC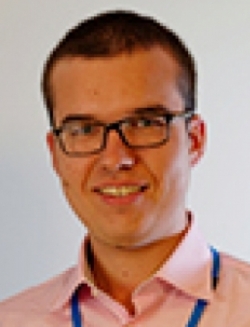 Christophe Lagorce
Head of Human Factors Programme
Service Technique de l'Aviation Civile (STAC)
FRANCE
Biography: Christophe works within the Security Department of the STAC, part of the French Civil Aviation Directorate. Since 2015 he has been in charge of the technical supervision of the Vision Sûreté programme launched by the French DGAC in collaboration with airports and security equipment manufacturers, to develop – and test in real conditions – new concepts of operation for security checkpoints. Christophe and the STAC security division are more generally involved in experimentation and evaluations of security equipment such as multiplexing of x-rays/EDS, shoe analysers for explosive detection, detection systems for large weapons and use of explosive detection dogs on people in mass transport areas.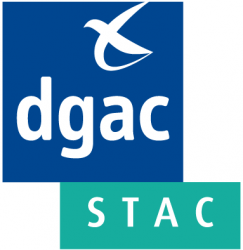 16:15hrs - 16:45hrs
Crisis management plan is nothing – planning and exercise are everything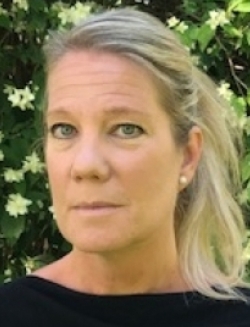 Anna Svedberg
Head of Security Stockholm Arlanda Airport
Swedavia
SWEDEN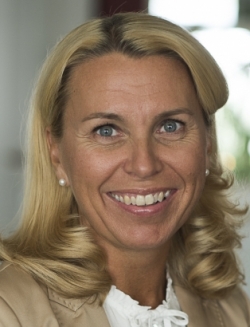 Jenny Mellberg
Corporate Crisis Manager
Swedavia
SWEDEN

Crisis management plan is nothing – planning and exercise are everything
Synopsis: At Stockholm Arlanda Airport we know that many events around the world may affect us in a number of ways. In the event of a crisis it is our responsibility to act to protect our passengers, customers and staff. From previous experience, we know that everyone in and around the airport must be well prepared, have actionable plans and have a good understanding and capability to perform professionally in a crisis situation.  During this presentation we will share an overview of how Swedavia works with crisis management.
The audience will learn:
Events and threats from around the world
Protection of our passengers, customers and staff
A solid organisation that focuses on preparation, exercise and performance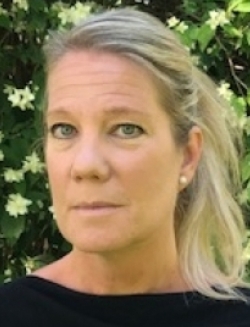 Anna Svedberg
Head of Security Stockholm Arlanda Airport
Swedavia
SWEDEN
Biography: Anna has been working on security issues linked to Swedavia's 10 airports since 2015. In 2017 she took over as Security Manager at Stockholm Arlanda Airport. She is in charge of crisis management, and has responsibility for aviation protection, aviation security, occupational safety and access restriction. Anna has a solid background in the police force and worked with the Swedish Security Agency for 15 years, giving her experience of, among other things, terrorism.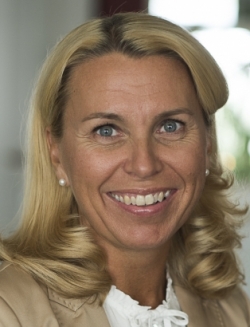 Jenny Mellberg
Corporate Crisis Manager
Swedavia
SWEDEN
Biography: Jenny has a background as an Airport Manager within Fritidsresegruppen and TUI. She recently left the role of Head of Airport Duty Management, responsible for operations, safety and crisis issues at Sweden's largest airport, Arlanda. Today, Jenny is Corporate Crisis Manager at Swedavia. During the tsunami in 2004, Jenny worked for Leisure Trips and TUI, joining and receiving the many victims from Thailand and Sri Lanka, ensuring that Leisure Travel could quickly pick up more travellers. She also dealt with ash clouds, bomb threats, radar loss, accidents and flight delays during her time at Arlanda.

16:45hrs - 17:30hrs
Panel Discussion: A tale of two cities: airport responses to danger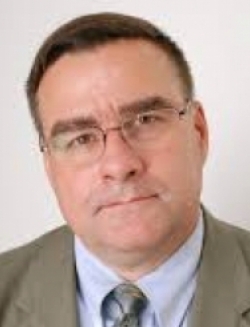 Donald Zoufal
Lecturer/Consultant
University of Chicago /SDI Presence
USA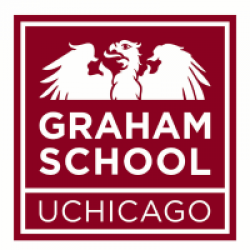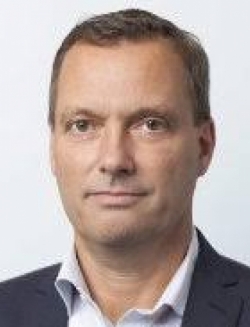 Mats Paulsson
Corporate Security and Safety Director
Swedavia
SWEDEN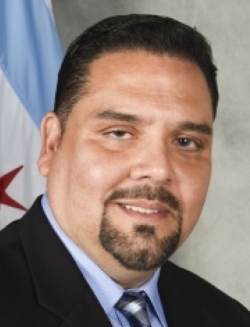 Andrew Velasquez III
Managing Deputy Commissioner for Safety and Security
Chicago Department of Aviation
USA
Panel Discussion: A tale of two cities: airport responses to danger
Synopsis: Around the globe, airports are confronting challenges ranging from natural disasters to acts of terror. They are responding to acts on their grounds as well as disasters in their communities and regions. Alignment of personnel, processes and technology is essential for effective response. Case studies of Swedavia's preparations to confront serious incidents, and O'Hare International Airport's recent reception centre operations for persons displaced by hurricanes, offer insightful examples of how people, processes and technology can be adapted to address the range of threats that confront airports, offering a glimpse of how emerging domain awareness technology can facilitate future operations.
The audience will learn:
The challenges confronting airports responding to threats within their boundaries as well as those affecting their communities and regions
Approaches of airports in shaping personnel, processes and technology to respond to emergencies
Differing demands posed by the range of emergency response scenarios airports must confront
The promise of emerging technology for domain awareness can assist in improving the efficiency of response operations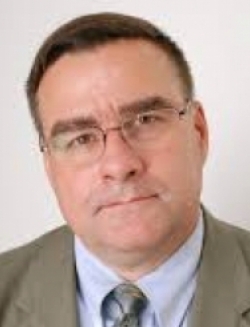 Donald Zoufal
Lecturer/Consultant
University of Chicago /SDI Presence
USA
Biography: DON is a lecturer in technology for homeland security in the Master's in Threat and Response Management programme at the University of Chicago, and is an Independent Safety and Security Consultant for SDI Presence LLC. He has held several high-level public safety posts including: Deputy Commissioner for Safety and Security for the Chicago Department of Aviation (O'Hare and Midway International Airports); First Deputy for Chicago's Office of Emergency Management and Communications (managing citywide homeland security programmes); General Counsel for the Chicago Police. Don has lectured nationally and internationally on aviation safety and security issues, and is an active participant in security organisations like Airports Council International-North America's (ACI-NA) Public Safety and Security Committee, where he serves on the steering committee. He was also a member of the ACI-NA and ACI-World Facilitation Committees. He is an ASIS Certified Protection Professional and has completed the IACO AVSEC PM course.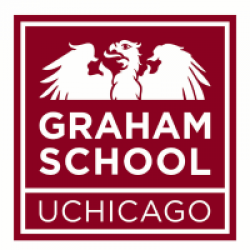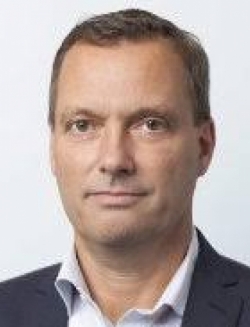 Mats Paulsson
Corporate Security and Safety Director
Swedavia
SWEDEN
Biography: Mats has a long career working with security and safety issues. He started as a patrolling public order police officer in Stockholm, and then worked for 25 years at the Swedish Security Service. In 1990 he started as a desk officer within counterterrorism. In 2000 he took the role as Chief Operating Officer in counterintelligence and later became Head of the Protective Security Unit. From 2005-2011 he was Head of the Counter Terrorism Unit, in charge of prevention and operational activities in the field of terrorism. In 2011 he moved to Stockholm Arlanda Airport as Head of Security. Since February 2016 he has been Corporate Security Director and in the senior management of Swedavia.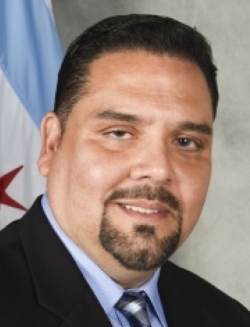 Andrew Velasquez III
Managing Deputy Commissioner for Safety and Security
Chicago Department of Aviation
USA
Biography: Andrew is responsible for leading the multi-layered security strategy that enables more than 100 million passengers to safely travel through O'Hare and Midway International Airports each year. Prior to CDA, he was the presidentially appointed Administrator of the US Department of Homeland Security's Federal Emergency Management Agency, Region V from 2010-2016, where he was responsible for coordinating preparedness, response, recovery and mitigation activities for the states of Illinois, Indiana, Michigan, Minnesota, Ohio and Wisconsin. Andrew previously held state and city cabinet level positions as the Illinois Governor's Homeland Security Advisor, Director of the Illinois Emergency Management Agency and Executive Director of Chicago's Office of Emergency Management and Communications. He also serves as a lecturer for the University of Chicago's MSc programme in Threat and Response Management.
26, 27, 28
March 2019
ADD THESE DATES TO YOUR E-DIARY OR GOOGLE CALENDAR
SKYTRAX
WORLD AIRPORT AWARDS
Interesting and complete conference
Dominique Chavanne, Airport Planning Director, Aéroports De Paris, France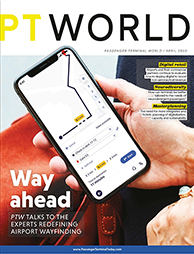 Click here for free magazine subscription + media pack