Conference Chair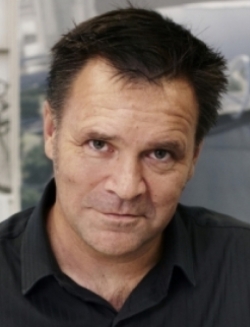 David Holm
Architect Director
Cox Architecture
AUSTRALIA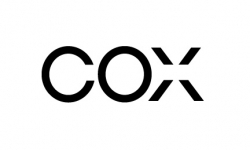 Conference Chair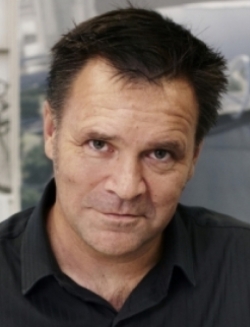 David Holm
Architect Director
Cox Architecture
AUSTRALIA
Biography: David is an Architect and Director responsible for transport and infrastructure projects working in Australia and internationally. His design focus is at the nexus of urban infrastructure and public place-making in the city. Key projects include Singapore's Changi Terminal 3; Chek Lap Kok International Airport, Hong Kong; New Delhi International Airport, India; Sydney Airport International Forum and Marketplace; the new Barangaroo Ferry hub in Sydney and the Sydney West Metro. David is Adjunct Professor of the Faculty of Design, Architecture and Building, University of Technology, Sydney, and a recipient of the NSW Board of Architects Byera Hadley Travelling Scholarship. He is also a Churchill Fellow. Personal fact: He is passionate about drawing and has published two books: 'Drawing Italy' and 'Drawing Paris'.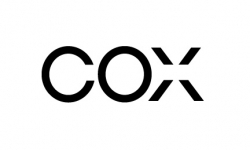 09:05hrs - 09:35hrs
Aviation – the future of international capital aviation costs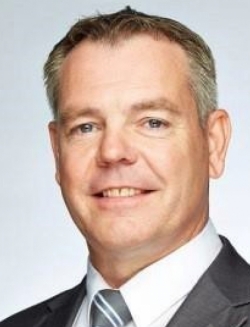 Kevin O'Grady
Associate Director
Arup
UK

Aviation – the future of international capital aviation costs
Synopsis: Obtaining aviation cost certainty, using the new international construction measurement standards to deal with construction cost classification across buildings and civil engineering (infrastructure), is perfect for aviation projects. Never before has a single standard document sought to combine both elements of construction. Technology holds the key to robust data analysis, and parametric assemblies will be the way we build airport cost in the future.
The audience will learn:
Transparency and true comparison of costs and efficiencies in competitive airport markets
Standard international classifications will become more important in multi-disciplinary practices, leading to better optimisation of buildings and assets
The changing landscape of modern cost feasibility estimates for airports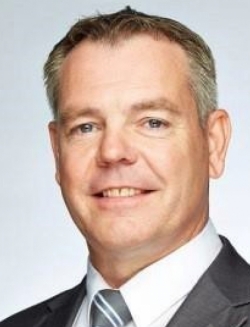 Kevin O'Grady
Associate Director
Arup
UK
Biography: Kevin is a lead cost manager with over 30 years' experience in different sectors of the construction industry, including aviation, defence and healthcare. He was previously part of the Heathrow Q6 Early Design team as Commercial Lead for four baggage business cases (circa £440m), cost planning capital investment works for the expenditure over the next five-year regulatory period at Heathrow. He has in-depth knowledge of MEP systems regulations and understands the way services and building constraints can have impacts on the cost planning and operational costs. He has the ability to apply building and systems technologies to ensure sustainable opportunities are tabled during the design development stages. Kevin seeks innovation and opportunities in all stages of projects. He shares his knowledge via internal and external presentations, and has delivered RICS CPD presentations. He constantly stays at the forefront of information to build on integrated commercial solutions, and has obtained certification in RICS BIM project management.

09:35hrs - 10:05hrs
Seattle's difficult transition from masterplan vision to programme implementation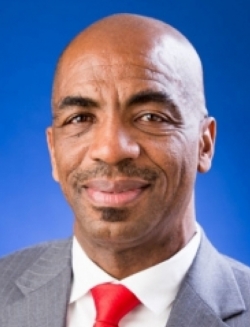 Jeffrey Brown
Director of Aviation Facilities and Capital Programmes
Port of Seattle, Seattle-Tacoma International Airport
USA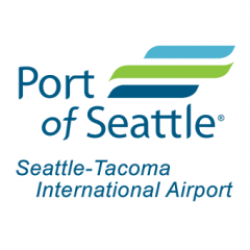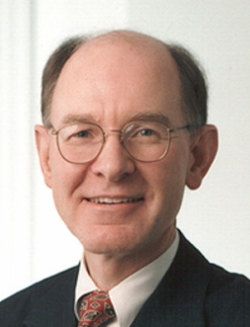 C F Booth
Director
LeighFisher
USA

Seattle's difficult transition from masterplan vision to programme implementation
Synopsis: In this presentation, we will describe difficult planning issues and how they were resolved to permit the Port of Seattle to transition from its vision for airport development to programme implementation.
The audience will learn:
Airfield capacity – the airport's airfield capacity dilemma and how it affects programme implementation
Affordability – how staff determined how much development can be afforded and which elements of the long-term vision should be deferred
Airline concurrence – key airline concerns and how concurrence was achieved
Environmental approval strategy – a strategy to preserve development flexibility and deliver gates quickly in the face of significant public opposition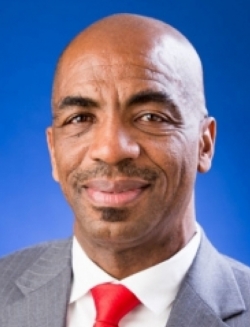 Jeffrey Brown
Director of Aviation Facilities and Capital Programmes
Port of Seattle, Seattle-Tacoma International Airport
USA
Biography: Jeffrey has responsibility for leading the long-term capital development programme at Port of Seattle, Seattle-Tacoma International Airport. Prior to joining Seattle-Tacoma International Airport, he held positions at the Houston Airport System in the Project Management Office and as Chief Infrastructure Officer. He holds Master's degrees in Construction Management from Columbia University and Business Administration from City University of New York – Baruch College. He is a licensed professional engineer in New York and Georgia, and a Certified Project Management Professional. Prior to his time in the Houston airport system, he worked for KBR as the Director of Engineering. He also oversaw capital improvement projects at various airports in the USA, including JFK International and LaGuardia Airports in New York City. He has worked in the aviation industry in New York, Atlanta, Virginia, Las Vegas, Houston and the Middle East.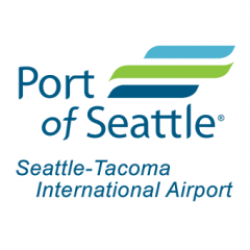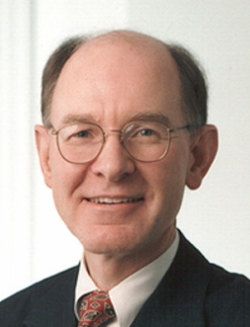 C F Booth
Director
LeighFisher
USA
Biography: C F has more than 35 years' experience in airport masterplanning, design, programme definition and project management. His core strengths include master, airfield, terminal, cargo, land use and operations planning, and integrating sustainability into masterplans. C F 's experience includes airport projects in the United States, Brazil, Canada, Ecuador, India, Israel, Mexico and South Africa, and 10 years in corporate real estate with one of the United States' largest airlines. C F holds BSc and MSc degrees in Industrial Engineering and Operations Research from Virginia Polytechnic Institute and State University, and is a Registered Professional Engineer in the state of Ohio.

10:05hrs - 10:35hrs
Creating airports of tomorrow in a changing aviation landscape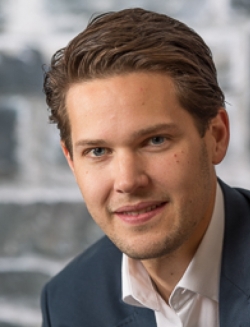 Rogier Doffegnies
Director
2ndSense AirportCreators
NETHERLANDS

Creating airports of tomorrow in a changing aviation landscape
Synopsis: In today's complex business environment, many projects at airports run off course. The traditional design-driven approach is failing in the increasingly complicated stakeholder field and business environment, and consequently several airport companies are now successfully shifting to a new approach to airport development. Decisive elements of this new approach include focusing on actual needs, preparing for changes, developing airports as holistic systems, creating a 'top-down' strategic fit of projects, engaging stakeholders and aligning expertise. These success factors underpin the principles of a project management approach called Systems Engineering.
The audience will learn:
Why traditional projects run off course
Introduction of a new airport development approach
Decisive elements of the new approach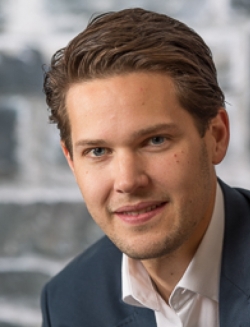 Rogier Doffegnies
Director
2ndSense AirportCreators
NETHERLANDS
Biography: Rogier is driven by the challenges in the aviation industry and currently works for 2ndSense AirportCreators as a senior consultant and managing partner. Rogier's focus is on bridging the gap between strategy development and projects. Before AirportCreators, he worked in the masterplanning and strategy department at Schiphol Group. He was responsible for the cooperation with Aéroports de Paris and Incheon Airport and for redeveloping the intercontinental departure areas at Schiphol.

10:35hrs - 11:05hrs
PIT transformed: the resurgence of our team and facilities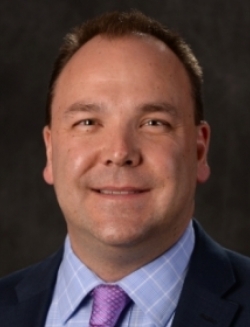 Paul Hoback
Senior Vice President, Facilities, Engineering & Maintenance
Pittsburgh International Airport
USA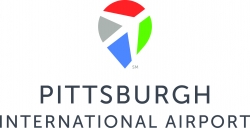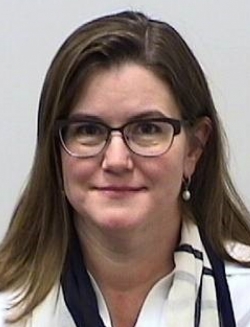 Tracy Cullen
Airport Planning Manager
Pittsburgh International Airport
USA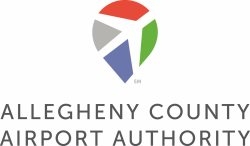 PIT transformed: the resurgence of our team and facilities
Synopsis: Air travel has changed dramatically in the past 25 years. No longer a hub for connecting traffic of one dominant airline, Pittsburgh International Airport has the opportunity to propel the region forward through the modernisation of its facilities. Learn how the new terminal's foundation will not be made of just concrete and steel, but is also being built on a high-performance team. Discover the journey PIT made through a masterplan process that sought to meet the challenges of tomorrow, while aligning its resources today to gain approval by the airlines and key stakeholders in order to realise this vision.
The audience will learn:
The new terminal's foundation will be made not only of concrete and steel, but also by a high-performance team
How we created a collaborative partnership with the airlines to identify goals, prioritise and evaluate alternative terminal concepts
How we created a financial plan that reduced expenses and increased revenue to keep airline costs stable or declining
Learn about our preferred alternative and how it modernises facilities, and optimises infrastructure for new technology, security and passenger flow
Discover our next steps and how we intend to turn this masterplan into reality through design and construction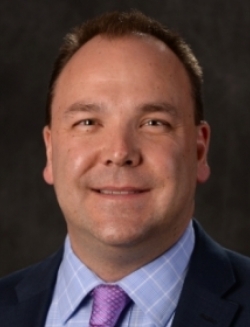 Paul Hoback
Senior Vice President, Facilities, Engineering & Maintenance
Pittsburgh International Airport
USA
Biography: Paul is Senior Vice President, Facilities, Engineering and Maintenance for the Allegheny County Airport Authority. In this role, he is responsible for leadership, oversight and strategic direction for airfield and terminal maintenance, engineering and construction, and the Sustainability and Natural Resources Departments at Pittsburgh International Airport, as well as oversight and strategic direction for the Allegheny County Airport, a smaller general aviation airport in West Mifflin, PA. Paul has been with the Allegheny County Airport Authority for 16 years, serving in many roles from Engineering Project Manager to Director of Maintenance and Capital Improvements. He has a BSc in Mechanical Engineering, as well as an MBA from Geneva College. He serves on numerous industry committees, and has been honoured as the Young Engineer of the Year by the Pennsylvania Society of Professional Engineers.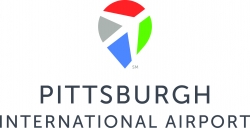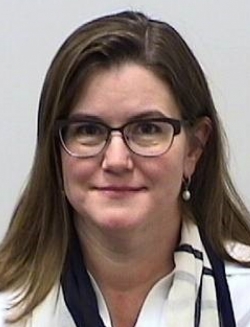 Tracy Cullen
Airport Planning Manager
Pittsburgh International Airport
USA
Biography: Tracey has over 25 years' experience as an aviation planner. For the past three years she has been part of the Allegheny County Airport Authority team working on the terminal modernisation programme for Pittsburgh International Airport.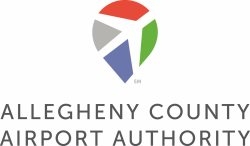 11:25hrs - 11:55hrs
Evolution of regulations and aircraft technologies – impact on airports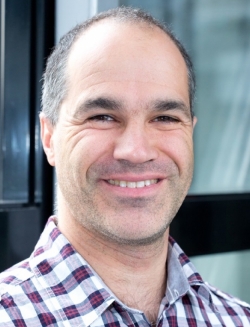 Sebastien Lavina
Manager Airport Data & Assessment
Airbus
FRANCE

Evolution of regulations and aircraft technologies – impact on airports
Synopsis: This presentation will provide an update on the latest changes or evolutions of ICAO airport infrastructure regulation (Annex 14), highlighting the positive impact these will have on airfield facilities. It will also introduce current or future technologies/equipment and show how beneficial these will be.
The audience will learn:
Regulation update
Airfield facilities improvements
New technologies and equipment
Environmental benefits
Safety improvements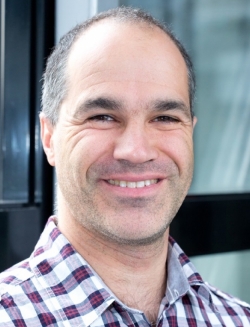 Sebastien Lavina
Manager Airport Data & Assessment
Airbus
FRANCE
Biography: Sebastien is Manager of Airport Data and Assessment, Airport Operations – EIJA at Airbus. He graduated from ENAC (Ecole Nationale de l'Aviation Civile, based in Toulouse, France) in 1997 and began his career at Airbus in 1998 within the A3XX (later A380) programme, covering airport compatibility aspects until the A380 entry into service. Since 2007, Sebastien has been a member of the Airbus Engineering Airport Operations team, where he is responsible for airport data and airport assessments for all Airbus products, including the A380.

11:55hrs - 12:25hrs
New guidance on the airport terminal planning and design process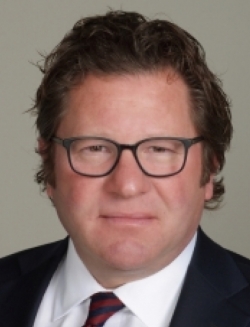 Thomas Schnetzer
Vice President
Kimley-Horn
USA

New guidance on the airport terminal planning and design process
Synopsis: A new document published by the US Federal Aviation Administration provides guidance for airport owners initiating or in the midst of planning and design of airport terminal facilities. The new guidance focuses on the process of airport terminal facility planning and design, and key considerations that should be made during the process. Key among these considerations are situational assessments and strategic planning, establishing your project team, and financial considerations. Owners can use this guide to establish a new horizon for their airports, which will save them time, money and anxiety.
The audience will learn:
Ways to optimise navigating the complexities of a terminal planning and design process
Key considerations to make when starting a passenger terminal and design programme
The optimal sequence of events in a terminal improvement programme
How the various parties in a terminal programme can leverage this new guidance so their programme is more successful
Strategies to gain alignment among stakeholders for your terminal improvement programme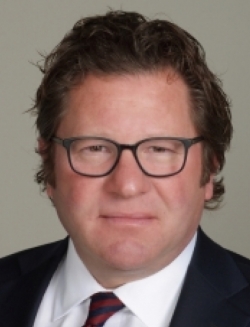 Thomas Schnetzer
Vice President
Kimley-Horn
USA
Biography: Tom provides strategic advice to senior airport executives on capital development programmes, narrowing in on terminal area challenges. He has 30 years' experience in the industry and has developed terminal programmes at airports of all sizes, ranging from Aspen, CO to San Diego, CA, to Houston, TX and New York, NY. His experience includes technical analyses for the sizing of facilities, stakeholder outreach programmes intended to build broad support for terminal programmes, and financial feasibility and phasing of the improvements. Most recently, Tom served as Project Manager and co-author of new guidance published by the Federal Aviation Administration on airport terminal planning and design. Persona fact: Prior to becoming an airport consultant, Tom was a ski instructor in Aspen, CO.

12:25hrs - 13:25hrs
Panel Discussion: P3 aviation projects in the USA – a status update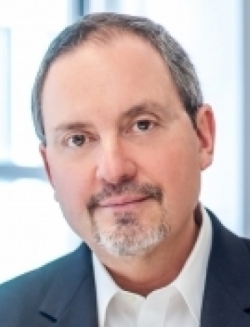 Robert Chicas
Senior Vice President / Firmwide Director, Aviation + Transportation
HOK
USA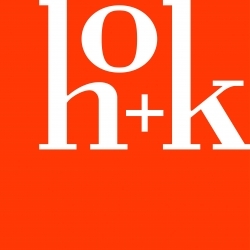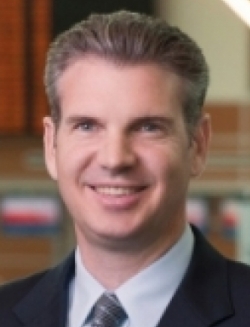 Stewart Steeves
Chief Executive Officer, LaGuardia Gateway Partners
LaGuardia Gateway Partners
USA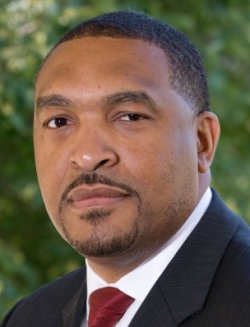 Dwight Pullen
Senior Vice President, National Director of Aviation
Skanska USA Building Inc
USA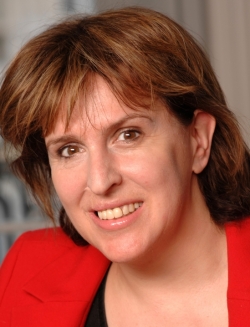 Julia Prescot
Chief Strategy Officer
Meridiam
USA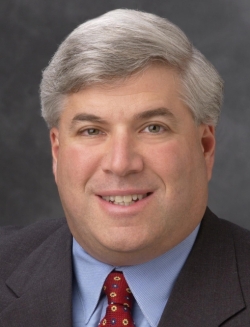 Larry Belinsky
Managing Director
Frasca & Associates
USA

Panel Discussion: P3 aviation projects in the USA – a status update
Synopsis: P3 is a comparatively new, but critically important, delivery structure, and this presentation proposes to offer an overview of P3 projects and pursuits in the USA, and their current status. Among the questions to be addressed are: What is the current state of P3 at US airports (successes/challenges). Why is a P3 delivery structure being used by US airports and/or municipalities? An assessment of P3 opportunities vs. risks. Is P3 at US airports a viable and sustainable delivery structure? This panel discussion will offer the perspective of the sponsor/owner, investors, terminal operators, builder and designers.
The audience will learn:
The nature of P3 delivery
Is the P3 delivery structure proving to be effective?
What are Owners' concerns and/or expectations?
The P3 Team's perspective on P3
P3 Risks & Rewards for all parties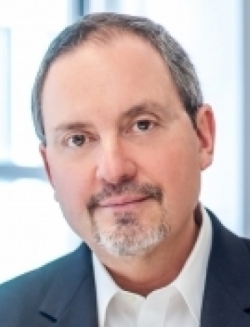 Robert Chicas
Senior Vice President / Firmwide Director, Aviation + Transportation
HOK
USA
Biography: Robert Chicas is HOK's global Director of Aviation + Transportation. Robert serves on HOK's Board of Directors, and sits on the ACI-NA World Business Partners Associates Board. Robert specializes in leading large-scale airport projects and is recognized for his ability to lead large multi-disciplinary teams through the delivery of complex projects. HOK's current aviation projects include LaGuardia Airport's Central Terminal B in New York, and the Salt Lake City International Airport Terminal Redevelopment Program. Past projects include the Indianapolis International Airport; Hamad International Airport in Doha, Qatar; and Long Beach Airport Modernization. Robert regularly speaks at industry events and, as an expert in aviation trends and enhancing the passenger experience, he has authored or contributed to more than a dozen articles in design and aviation trade publications including Passenger Terminal Today, Centerlines, and BD+C Magazine. Robert earned his Bachelor of Architecture from Pratt Institute School of Architecture.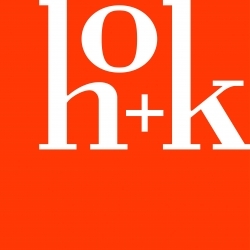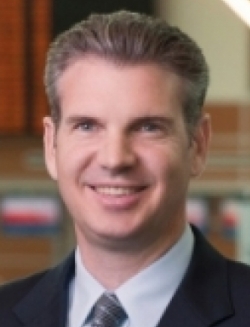 Stewart Steeves
Chief Executive Officer, LaGuardia Gateway Partners
LaGuardia Gateway Partners
USA
Biography: Stewart is a senior executive with Vantage Airport Group and Chief Executive Officer of LaGuardia Gateway Partners LLC (LGP), the private company selected by the Port Authority of New York and New Jersey to operate and redevelop LaGuardia Airport's Central Terminal. The US$5bn project is one of the largest and most complex airport redevelopment projects ever executed. Acting as the Bid Director for LGP, Stewart led the consortium through a multi-year competitive design and commercial plan development process and bid submission. Simultaneously, he was the Chief Financial Officer and Head of Asset Management at Vantage Airport's Head Office in Vancouver, where he oversaw the performance of a network of airports spanning three continents. Stewart has been in the airport industry for 17 years, and previously worked in project finance and construction project management.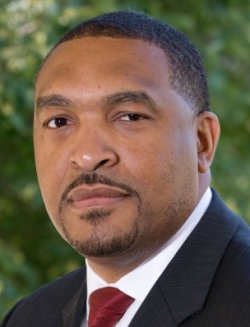 Dwight Pullen
Senior Vice President, National Director of Aviation
Skanska USA Building Inc
USA
Biography: Dwight serves as the Senior Vice President and National Director of the Aviation Center of Excellence for Skanska USA Building Inc. He is responsible for establishing Skanska as the industry leader in new standards of innovation, efficiency and best management practices. Dwight received his BSc in Civil Engineering from the University of Pittsburgh. He has a passion for science, technology, engineering and maths (STEM) and ensuring that inner-city communities are exposed to the STEM fields. He volunteers for STEM-related initiatives, development and education. Dwight serves on the Board of Directors of the Airports Consultants Council (ACC), the global trade association that represents private businesses involved in the development and operations of airports and related facilities.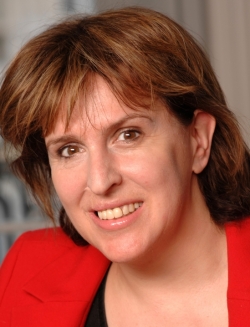 Julia Prescot
Chief Strategy Officer
Meridiam
USA
Biography: Julia is co-founder and Chief Strategy Officer of Meridiam Infrastructure and sits on the Board of Meridiam SAS. She has been appointed as a Commissioner for the UK's National Infrastructure Commission. In addition, she is a non-executive director at the Emerging Africa Infrastructure Fund; non-executive director of the International Project Finance Association; a member of the Advisory Board of Glennmont Partners, a fund focused on renewable energy; and a Visiting Professor at the Bartlett School, University College London. She has been directly involved in long-term infrastructure development and investment in the UK, Europe, North America and Africa as part of the equity-only Meridiam funds in energy, transport, environmental and social projects. The main contributors to the Meridiam funds are global pension funds, insurance companies and development institutions. Julia has an extensive history and background in infrastructure investment on a large number of major infrastructure projects around the globe.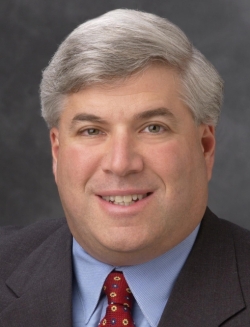 Larry Belinsky
Managing Director
Frasca & Associates
USA
Biography: Mr. Belinsky currently leads FRASCA'S P3 financial advisory efforts, and served as advisor to the Port Authority of NY & NJ on the LaGuardia CTB $4 billion Replacement Project. He has advised Westchester County on privatization under the FAA Pilot Program, and also advises Los Angeles World Airports on its $5.5 billion P3 LAMP project, the San Diego Authority on its ADP project, and Phoenix Sky Harbor Airport regarding a long term concession agreement for all on-airport parking. Most recently Larry has advised the City of Kansas City ATAG committee on future Terminal development at MCI. As part of these projects, Mr. Belinsky has reviewed and evaluated capital programs, financing structures and assisted in the development of alternative financing and procurement structures as well as the development of revenues streams. He has developed RFIs, RFQs and RFPs and has assisted in the evaluation of proposals and bids.

26, 27, 28
March 2019
ADD THESE DATES TO YOUR E-DIARY OR GOOGLE CALENDAR
SKYTRAX
WORLD AIRPORT AWARDS
A very good event as always
Jim Parashos, Director Commercial and Aviation Development, Darwin Airport, Australia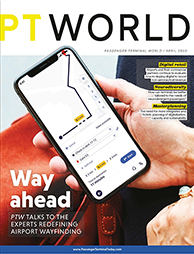 Click here for free magazine subscription + media pack