Conference Chair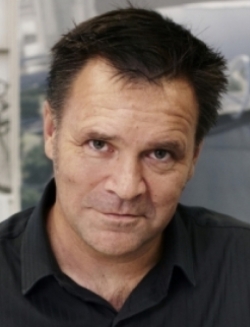 David Holm
Architect Director
Cox Architecture
AUSTRALIA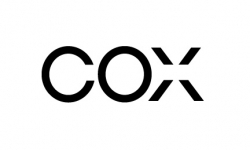 Conference Chair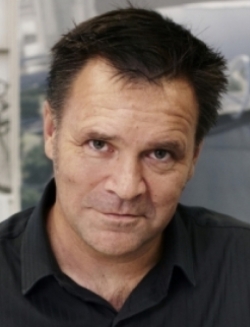 David Holm
Architect Director
Cox Architecture
AUSTRALIA
Biography: David is an Architect and Director responsible for transport and infrastructure projects working in Australia and internationally. His design focus is at the nexus of urban infrastructure and public place-making in the city. Key projects include Singapore's Changi Terminal 3; Chek Lap Kok International Airport, Hong Kong; New Delhi International Airport, India; Sydney Airport International Forum and Marketplace; the new Barangaroo Ferry hub in Sydney and the Sydney West Metro. David is Adjunct Professor of the Faculty of Design, Architecture and Building, University of Technology, Sydney, and a recipient of the NSW Board of Architects Byera Hadley Travelling Scholarship. He is also a Churchill Fellow. Personal fact: He is passionate about drawing and has published two books: 'Drawing Italy' and 'Drawing Paris'.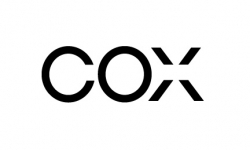 09:05hrs - 09:35hrs
New method for masterplanning at Swedavia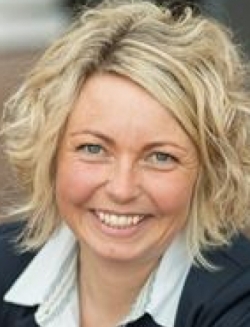 Anna Norin
Head of Masterplanning
Swedavia
SWEDEN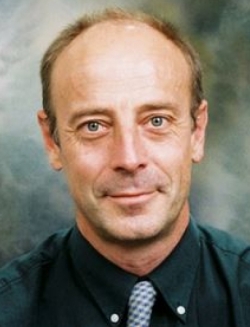 Göran Cars
Professor of Urban Planning
KTH
SWEDEN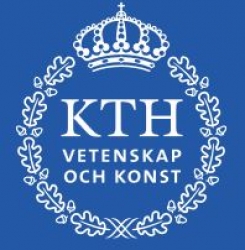 New method for masterplanning at Swedavia
Synopsis: To extend the planning horizon at Swedavia, a new department called Masterplanning was established in 2016. One purpose is to coordinate the plans for airport, commercial and real estate interests. A new process for airport planning 50 years in the future is developed. One contribution is the Charrette method: a workshop where different internal and external competences work together from idea to planning proposal using sketching. This presentation will explain the steps in the process in general, and show examples from Stockholm Arlanda Airport and Göteborg Landvetter Airport, which are both at different stages in the planning process.
The audience will learn:
The Charrette is a structured exercise to meet the organisation's long-term challenges
Effective development strategies cannot merely consist of change in terms of small incremental steps
If real change is to be effectively implemented, it needs to be embraced by the entire organisation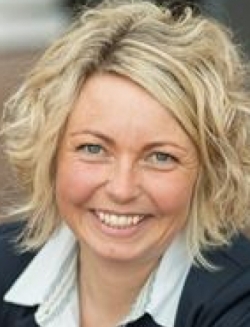 Anna Norin
Head of Masterplanning
Swedavia
SWEDEN
Biography: Anna has been working for Swedavia since 2001. Before her current position she was part of the Corporate Engineering Department at Swedavia, where masterplanning was one of her skills. Her other skills are capacity analyses, fast time simulations and strategic investigations. In 2008 Anna wrote a licentiate thesis on 'Airport Logistics – Modelling and Optimising the Turnaround Process' at Linköping University.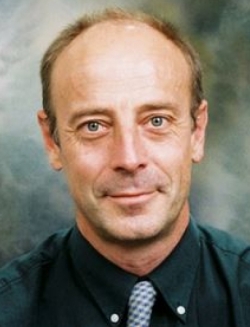 Göran Cars
Professor of Urban Planning
KTH
SWEDEN
Biography: Göran is a Professor in the Department of Urban Studies and the Environment at the Royal Institute of Technology, Stockholm, Sweden. His professional interests are focused on urban governance, i.e. the conditions for planning, decision making and implementation of urban and regional development projects. A special interest is directed to negotiations as a tool in collaboration between public and private actors. This interest includes issues concerning conflict management, consensus building and modes for collaboration and implementation of plans.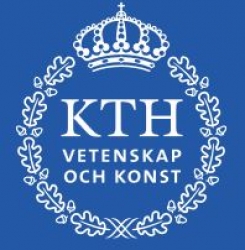 09:35hrs - 10:05hrs
When record-setting growth accelerates your masterplan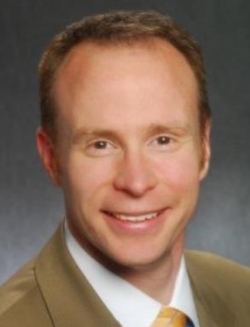 Robert Ramsey
VP Development and Chief Engineer
Metropolitan Nashville Airport Authority
USA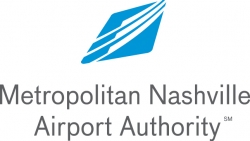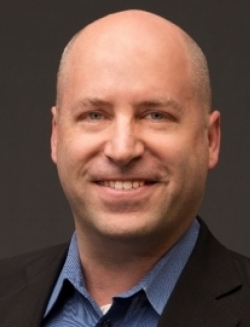 Michael Ross Payton
Principal
Corgan
USA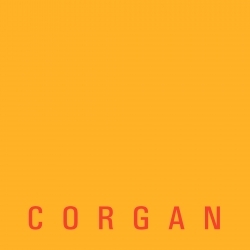 When record-setting growth accelerates your masterplan
Synopsis: What happens when an airport's growth far exceeds its forecast, or an airport that was built as a hub now needs to accommodate an originating and departing market? Nashville International Airport has experienced record-setting growth over the past three years and is one of the most popular destinations in the USA. The airport recognises that current passenger demand is prompting the need to accelerate facility projects in the airport's masterplan, so a plan called the BNA Vision was formed. This is a discussion about how the airport has progressed its vision for accommodating growth and positioning it for the future.
The audience will learn:
Hear from BNA executive staff about creating a vision for the future
Hear from BNA executive staff about accelerating a 20-year programme into seven years
Hear from the design team regarding the plan, programme and design of the vision
Hear from the Programme Manager about accelerated delivery to meet the demand, including delivery method and schedule
Hear from BNA executive staff about how they included policy makers in the decision-making process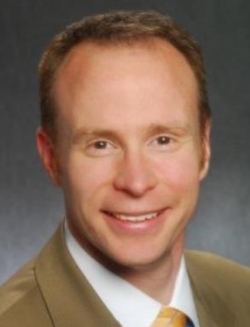 Robert Ramsey
VP Development and Chief Engineer
Metropolitan Nashville Airport Authority
USA
Biography: Robert is the Chief Engineer and Vice President, Development and Engineering with the Metropolitan Nashville Airport Authority (MNAA). He joined MNAA in 2003 and has been involved with numerous improvements at the Nashville International and John C. Tune airports, including the consolidated rental car facility, in-line baggage screening system, numerous airfield projects and the terminal renovation projects. Prior to joining MNAA, he was with Atriax - Architects and Engineers, Corning Cable Systems and the US Air Force. He holds a BSc in Electrical Engineering from the Virginia Military Institute and an MSc in Engineering Management from the University of Missouri at Rolla. In 2009, Robert was selected to the Nashville Business Journal Top 40 Under Forty and won the Nashville Emerging Leadership Award. In 2015 he was chosen as the Tennessee Society of Professional Engineers' Government Engineer of the Year.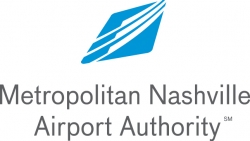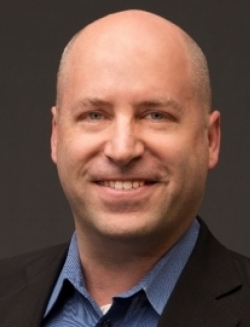 Michael Ross Payton
Principal
Corgan
USA
Biography: With 22 years' aviation project experience, Ross is an aviation industry leader. He is a Principal in Corgan's Aviation Studio, where he has been involved with large capital development programmes including the DFW Terminal Renewal and Improvement Programme, DFW International Terminal D, Atlanta's Maynard H. Jackson International Terminal and SEA-TAC International Airport's Sustainability Masterplan. Ross has led the design effort on aviation projects that include extensive specialised studies such as project feasibility, field investigation and project phasing analysis that coordinate the requirements of airport and airline operations with construction processes. Ross holds a BSc in Civil Engineering and a Bachelor of Architecture from Texas Tech University, and is currently working with several design teams on major building projects.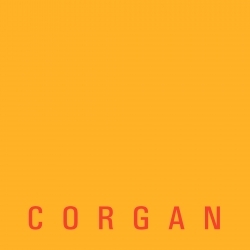 10:05hrs - 10:35hrs
The value of adaptable terminals – Adelaide Airport 2005 vs. 2025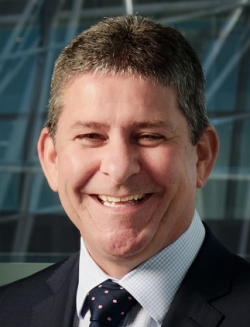 Vince Scanlon
Executive General Manager Planning & Infrastructure
Adelaide Airport Limited
AUSTRALIA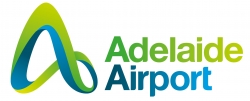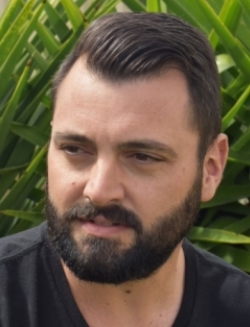 Adriano Denni
Senior Associate & Aviation Sector Architect
Hassell
AUSTRALIA

The value of adaptable terminals – Adelaide Airport 2005 vs. 2025
Synopsis: In October 2006 Adelaide Airport, Australia, opened its new state-of-the-art, multi-user terminal building. This introduced progressive design concepts with the delivery of swing-gates and glass-sided air bridges. Most significantly, for the first time at Adelaide, the design allowed all airlines to operate from the one purpose-built terminal facility, acclaimed across the wider industry and travelling public alike. Ten years on, Adelaide Airport's commitment to continual improvement across the entirety of its operation has led to innovative plans for an expansion of the terminal that will ensure the ongoing growth of Adelaide Airport and provide greater efficiencies of airport operations.
The audience will learn:
Learning from Adelaide Airport's concept, vision and commitment for the 2005 terminal response to Australian Government requirements and direction
Critically explore design principles incorporated into the 2005 terminal and the planning principles that considered its future expansion
Explore how the adaptability of the original design has enabled changes to the terminal building in response to user requirements
Analyse how design concepts that have allowed Adelaide Airport to operate efficiently for 10 years will ensure continual growth
The future of airport terminal design and how clarity of brief and vision can ensure ongoing success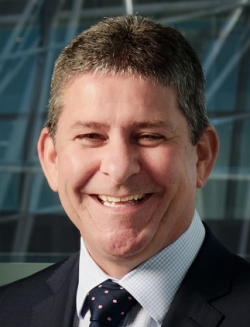 Vince Scanlon
Executive General Manager Planning & Infrastructure
Adelaide Airport Limited
AUSTRALIA
Biography: Vince is the Executive General Manager Planning & Infrastructure at Adelaide Airport. He is responsible for providing airport planning and development of commercial and aeronautical infrastructure, including off-airport infrastructure connectivity and utilities provisions, airspace protection, airport masterplanning and related airline relations.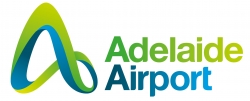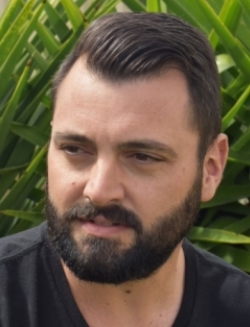 Adriano Denni
Senior Associate & Aviation Sector Architect
Hassell
AUSTRALIA
Biography: Adriano is a Senior Associate and Aviation Architect with global design practice, HASSELL. The past seven years have involved continual collaboration with five of Australia's capital city airports. These aviation projects include precinct masterplanning, ground transport masterplans, new LCC terminal buildings, forecourt redevelopments, and major terminal expansion projects. On these projects, Adriano has been responsible for the strategic planning and development of major facility expansions and redevelopments. He says, "The experiences within airports and airport terminals genuinely fascinate me. They provide complex planning puzzles that require lateral thinking and an ability to listen, understand and translate into successful design outcomes."

10:55hrs - 11:25hrs
The Future-Ready Airport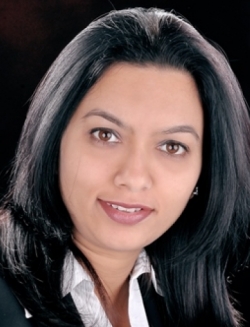 Ashwini Thorat
Head Airport Planning
GVK
INDIA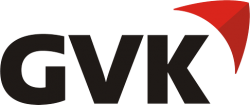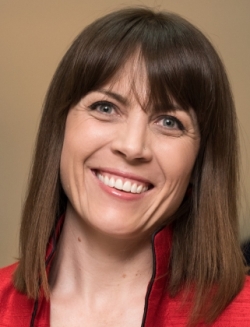 Stacey Peel
Strategic Aviation Security Global Lead
Arup
UK

The Future-Ready Airport
Synopsis: The future of air travel is both exciting and challenging. One of the greatest challenges is how we get from today's airport to the future airport – do we have a Future-Ready Airport? Together, Arup and GVK explored this under Arup's Future of Air Travel initiative and identified nine implementable pilots as the stepping stones to the Future Airport. Equally, these are game-changers for how airports can work in the next one to five years. Passenger Terminal EXPO will be the first time these innovations have been made public, when GVK and Arup take a deep dive into one of those pilots.
The audience will learn:
Why the future of air travel is not only about blue-sky thinking – we need Future-Ready Airports
First to market GVK will provide a sneak preview of a game-changer to airport design and operations
Producing tangible outcomes from an issue as nebulous as 'Future Airport' is possible with a robust methodology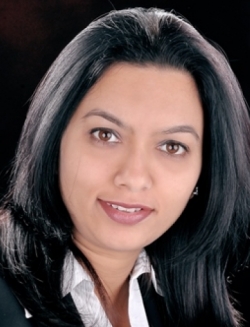 Ashwini Thorat
Head Airport Planning
GVK
INDIA
Biography: Ashwini has been Head of Airport Planning for GVK Group at Mumbai International Airport since 2013. She has close to 20 years' experience and is responsible for airport development works for all airports in the GVK Group, focusing mainly on strategic planning, masterplanning and business development. Ashwini has experience in greenfield and brownfield airport developments and has led several airport planning and design projects of various scales and complexity in India and abroad. She uses her wealth of airport knowledge to deliver intelligent and innovative solutions.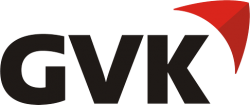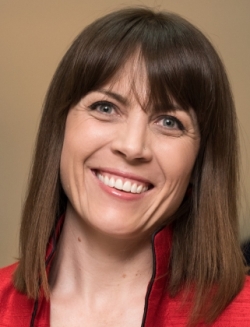 Stacey Peel
Strategic Aviation Security Global Lead
Arup
UK
Biography: Stacey leads Arup's strategic aviation security business. She has a background in risk-based design, government policy, risk management, regulation and operations throughout the Asia-Pacific, Europe and Middle East regions. This has included capacity building with regulators, risk-based design for airports and improving airport security operations effectiveness, including with Heathrow and Dubai Airports, Indonesia's DGCA and contributing to IATA's ADRM and ACI's landside security guidance material. Her interest in the future of aviation was piqued when she moved from ICAO to the global design community and recognised that the design community can offer so much more in the security space than has historically occurred. This interest has naturally expanded beyond security and Stacey is currently one of Arup's Future of Air Transport Initiative champions. Personal fact: Stacey lives in London with her husband Brett and their dog....okay, the dog is wishful thinking!

11:25hrs - 11:55hrs
Creating 10 welcoming modern airports through one common design strategy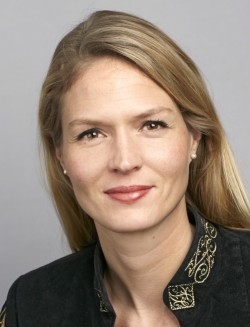 Jessica Einebrant
Brand & Design Manager
Swedavia
SWEDEN

Creating 10 welcoming modern airports through one common design strategy
Synopsis: The presentation will describe the journey Swedavia is on, working with 10 local airports with different needs and conditions to build one coherent brand atmosphere based on customer needs. The speakers will outline the work behind the architecture and design guidelines and how they are executed in the projects.
The audience will learn:
Innovation
Design strategy
Cost efficiency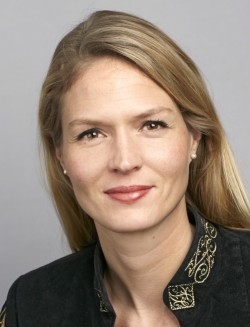 Jessica Einebrant
Brand & Design Manager
Swedavia
SWEDEN
Biography: Jessica has been Brand and Design Manager (Marketing & Communications) at Swedavia since 2013. She has a background at different brand agencies with a focus on branded environments. At Swedavia she is responsible for establishing and implementing brand and design strategies and architecture guidelines.

11:55hrs - 12:25hrs
BWI Airport innovations – what worked and what awaits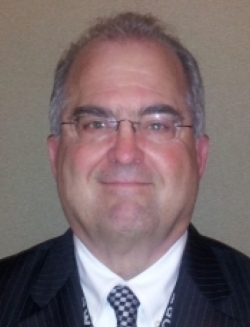 Paul Shank
Chief Engineer
MAA/BWI Airport
USA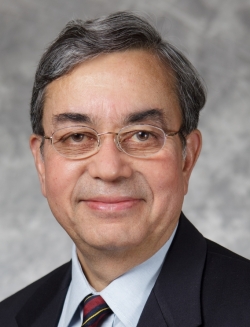 Chirantan Mukhopadhyay
Aviation Principal
Jacobs
USA

BWI Airport innovations – what worked and what awaits
Synopsis: Innovative customer service is at the core of the motto 'Easy Come, Easy Go' for Baltimore/Washington International Thurgood Marshall (BWI) Airport. BWI strives to achieve this through strategic planning, design, construction and daily operation. This paper will highlight specific creative decisions implemented over the years to make an efficient, cost-competitive, customer-friendly airport as well as innovative future improvements on the horizon. It will discuss how a specific problem-solving attitude creates an innovative culture used by BWI employees, consultants, tenants and contractors, resulting in enhancement of customer experience.
The audience will learn:
How day-to-day problem-solving skill leads to innovation
How change of technology offers new opportunities for enhanced customer experience
How to embrace the future and devise implementations of innovative services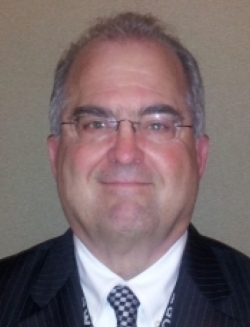 Paul Shank
Chief Engineer
MAA/BWI Airport
USA
Biography: Paul has served as the Chief Engineer at the Maryland Aviation Administration (MAA), Maryland Department of Transportation (MDOT) for over a decade. During that time he has led the planning, design and construction of the billion-dollar capital improvement and systems preservation programmes at Baltimore/Washington International Thurgood Marshall Airport and Martin State Airport. He oversees MAA's Office of Engineering and Construction, Office of Planning, Office of Environmental Services, and Office of Noise, Real Estate and Land Use Compatibility. Paul has over 40 years' experience in airport development and associated transportation, commercial and institutional development. His accomplishments are measured in the billions of dollars of projects completed throughout the United States and overseas. He is a Professional Engineer and a Certified Member of the American Association of Airport Executives. He was the recipient of the 2015 AASHTO President's Transportation Award for Aviation and in 2016 received the Federal Aviation Administration's Henry 'O' Award. Paul is a commercial pilot, flight instructor and aircraft owner. Aviation is his passion.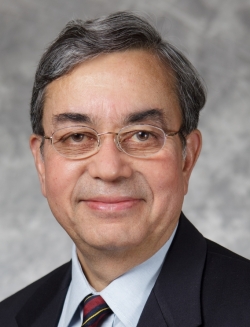 Chirantan Mukhopadhyay
Aviation Principal
Jacobs
USA
Biography: Chirantan is a 35-year veteran of airport development. Previously, he has been US Aviation Director for WSP, US Southeast Region Aviation Manager for Aecom and Aviation Sector Manager for Parsons. As a consultant he provided programme and construction management services at BWI Marshall Airport from 1983 to 2010 (over US$2bn development) and served as Aviation Principal from 2015 through 2017. He also managed and provided oversight to numerous airport projects in the USA, Canada, Oman, Mali and UAE. Examples of those airports are Raleigh-Durham, St Louis, Washington Reagan National and Dulles, Fort Lauderdale, Fort Myers, San Francisco, San Diego, Los Angeles, Seattle, Houston, New Orleans, Winnipeg, Al Duqm, Bamako and Abu Dhabi. He holds a Master's degree in Civil Engineering, is a registered Professional Engineer, and is a member of American Society of Civil Engineers.

14:00hrs - 14:30hrs
Three terminals transform into one – by Airside Connection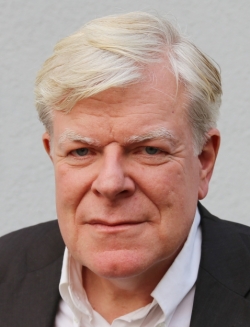 Joachim Mueller-Bloch
Director Extension Planning / Structural Fire Protection
Flughafen Hannover-Langenhagen GmbH
GERMANY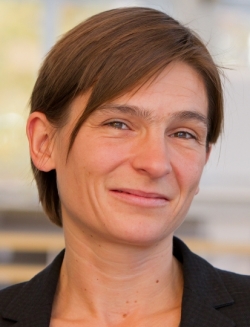 Christina Dörge
Architect
Koch + Partner Architekten Stadtplaner
GERMANY

Three terminals transform into one – by Airside Connection
Synopsis: Our aim for Hannover Airport was to increase the airport's security check by smart solutions for passengers, operators and employees. It is a great challenge, especially for mid-size airports, to meet high security requirements, quality and comfort given the limitations of the existing building's dimensions. With its 1970s 'triangle' terminal buildings, Hannover Airport has found a genius solution at minimum cost: the 'Airside Connection' for Terminals A, B and C. Thus the passenger entry of each terminal provides access to all three terminals' departure capacities, gaining operational backup, more flexibility and higher efficiency.
The audience will learn:
Investment in buildings and construction works can pay off operational cost
Passenger comfort is optimised by Airside Connection
Retailing diversity is optimised through Airside Connection
Border control facilities for transfer flight connections create new sales opportunities
Airside Connection offers back-ups for all bottlenecks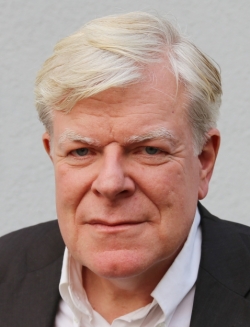 Joachim Mueller-Bloch
Director Extension Planning / Structural Fire Protection
Flughafen Hannover-Langenhagen GmbH
GERMANY
Biography: Joachim started his career in the Project Coordination Team at Main AG (now Fraport) – the airport company of the city of Frankfurt, Germany – and was in charge of the planning for Terminal 2 Fraport until 1992. Shortly after that, he was promoted to Project Manager for the planning and realisation of the Terminal C of Hannover Airport and its commissioning in 1998. He has dedicated himself to the advancement of the Hannover Airport masterplan. Today he is in charge of further development of the airport's infrastructure, including building of tunnels, new construction of carparks and modernisation of existing terminals. Personal fact: He lives with his family in his hometown of Langenhagen close to Hannover Airport. His hobbies are travelling and playing tennis.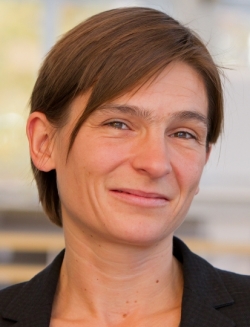 Christina Dörge
Architect
Koch + Partner Architekten Stadtplaner
GERMANY
Biography: The architect Christina Dörge joined K + P Architects in 2004. Since the beginning she has focused on planning and designing airports. Christina's experience includes all kinds of architectural know-how, such as masterplanning, urban redevelopment, residential projects and airport design. She was the leading architect and project manager for the refurbishment of Hannover Airport Terminal A and is now on duty for Terminals B and C. As an architect, she is devoted to the customers' needs and wishes. She enjoys cooperation with other colleagues and specialist planners of airport design throughout the whole creating, planning and construction phases. Personal fact: She lives with her family in Germany on the small island of Sylt in the Northern Sea, and loves sports and nature.

14:30hrs - 15:00hrs
Expanding without expanding – re-purposing existing space to meet passenger demand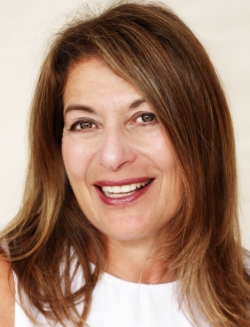 Nancy Stern
In-House Architect
Vancouver Airport Authority
CANADA

Expanding without expanding – re-purposing existing space to meet passenger demand
Synopsis: Since 2014, YVR passenger growth has increased by 1 million passengers per year primarily in the transborder and international sectors. With expansion projects not on line until 2020, YVR needed to innovate to meet demand and retain a high level of passenger experience in these sectors. Four architectural design teams have been selected to deliver cohesive solutions to expand passenger services without expanding the building footprint. This presentation will explain how existing transborder and international departure areas are being re-purposed to add duty free shops, duty free walk-through, F&B, a Skyteam lounge and facilities for three bus operations hold rooms.
The audience will learn:
Process to evaluate existing facility and building systems to ensure the re-purposing met each project criterion
Importance of collaboration between airport departments and business partners to achieve successful and timely delivery of each project
Methodology to maintain full airport operations during construction without impacting passengers, airlines or staff
How to maintain a cohesive design across all projects with four separate architectural teams within existing spaces
Phasing and procurement processes to fast-track construction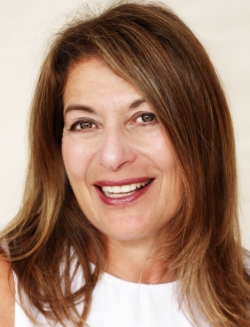 Nancy Stern
In-House Architect
Vancouver Airport Authority
CANADA
Biography: Nancy has been the in-house architect for Vancouver Airport Authority (YVR) since 1995. In this capacity, she directs the planning, architecture and design for capital projects in the international, transborder and domestic terminals. She also reviews all tenant permit submissions within the airport, and commercial developments on Sea Island where YVR is located. This is will be her seventh time speaking at PTW presenting the unique and award-winning projects at YVR. Personal fact: Her spare time is spent with her family, playing tennis, skiing or painting landscapes. She enjoys travel, but her family complain that she takes too many photos of airports.

15:00hrs - 15:30hrs
Airport development in line with corporate strategy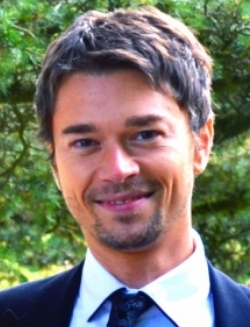 Paolo Bianchi
Head of Asset Development
Bologna Airport
ITALY

Airport development in line with corporate strategy
Synopsis: The presentation will explain how the corporate strategy is driving the infrastructure development at Bologna Airport, pushing radical changes in the masterplan and shaping the terminal expansion with clear objectives. The masterplan has been updated, abandoning the envisaged second terminal in favour of consolidated operations in the existing facility where additional capacity is found with incremental expansions. The terminal development will focus on phase 1 – the most strategic phase – because it includes the new departure lounge, which is the key revenue-generating component and the one with the biggest impact on the customer experience.
The audience will learn:
Bologna Airport key features
Bologna Airport corporate strategy and key objectives for the infrastructure development
Masterplan at Bologna Airport (benchmark, challenges, optioneering, evaluation, preferred option, etc.) and how it delivers the corporate strategy
Terminal expansion (challenges, phasing, simulation, concession planning, new departure lounge, customer experience) and how it delivers the corporate strategy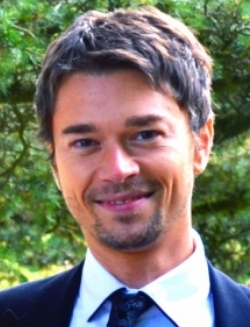 Paolo Bianchi
Head of Asset Development
Bologna Airport
ITALY
Biography: Paolo is an airport development expert with extensive international experience. He has over 10 years' experience in worldwide airport development with 70+ airport projects in over 20 countries, dealing with a vast range of airport sizes, from small regional and city airports to large international hubs. He has developed over 20 airport masterplans ranging from two million passengers per year up to 180 million, and over 35 passenger terminals from small extensions to mega hubs. Today he is in charge of asset development at Bologna Airport. Paolo is interested in contemporary geopolitics and globalisation.

15:45hrs - 16:15hrs
Delivering customer-centred experiences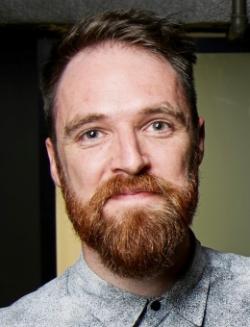 Christopher Thorpe
Experience Director
Büro North
AUSTRALIA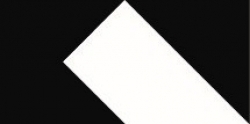 Delivering customer-centred experiences
Synopsis: Changes to airline business models require rethinking how we engage customers within airports. Designing processes and physical environments in a new way can enhance customer satisfaction and improve design outcomes. Using this design process for Melbourne Airport we are improving service to customers (including airlines, tenants and passengers) and improving revenue. We will present a methodology for how to optimise environments using human-centred design principles, with a particular focus on the need to balance operational processes, physical design constraints, and people's wants and desires. We examine how airports can learn from non-transport environments to deliver better passenger experiences.
The audience will learn:
How to improve airport and terminal design processes
Human-centred design as it applies to airport terminals
The link between customer experience and revenue, and how to improve both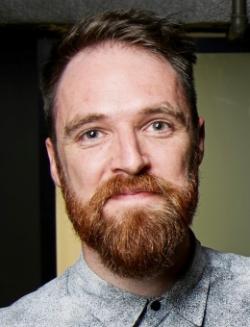 Christopher Thorpe
Experience Director
Büro North
AUSTRALIA
Biography: Chris is a globally recognised user experience strategist, who has spent his career developing solutions for complex built environment projects in Australia, New Zealand, Asia, the Middle East and Europe. Chris has a deep passion for crafting visitor experiences across a broad range of environments, with experience in significant rail infrastructure, urban contexts, the education sector, retail and cultural institutions and a range of major airports in Australia including Melbourne, Sydney and Brisbane.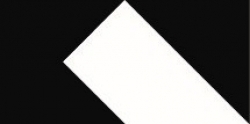 16:15hrs - 16:45hrs
Reaching new heights: a research-based approach for improving the airport wayfinding experience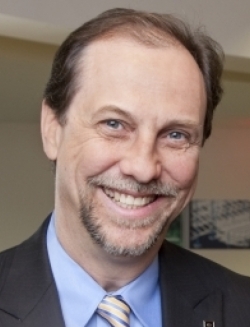 Jim Harding
Director of Environmental Graphic Design
Gresham, Smith and Partners
USA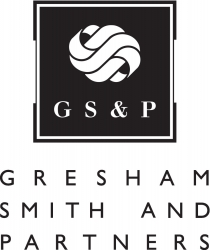 Reaching new heights: a research-based approach for improving the airport wayfinding experience
Synopsis: Wayfinding research has a proven and direct impact on the passenger experience, which in turn correlates to airport business performance. However, research from recent ACRP Reports concerning wayfinding guidelines and best practices have identified the difficulties faced by international travellers, the elderly and disabled persons when navigating airports. These reports document the best wayfinding practices and principles for designing for persons with disabilities. This session will explore how the research-based guidelines centred around principles of universal design not only ease wayfinding for travellers with special needs but will likewise improve the passenger experience for all travellers.
The audience will learn:
How research provides an objective approach to delivering proven wayfinding results, which otherwise tends to be very subjective
Navigational difficulties faced by international travellers, the elderly and disabled, and how to use a first-of-its-kind wayfinding accessibility audit
How improving the experience for persons with disabilities has a positive effect that improves the passenger experience for everyone
How wayfinding impacts the passenger experience, and how the principles of universal design help move beyond regulations to improve it
How to create better mobile apps for travellers with special needs using a checklist created to help airports and developers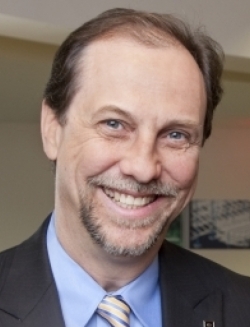 Jim Harding
Director of Environmental Graphic Design
Gresham, Smith and Partners
USA
Biography: Jim leads Gresham, Smith and Partners' Environment Graphic and Design Group. His vast signage and wayfinding design experience is unique in the breadth of industries and project types, including corporate campus and urban design, healthcare, land planning and aviation. Jim is frequently published in major industry trade journals and was the principal investigator for the Airport Cooperative Research Program's Report 52: Wayfinding and Signage Guidelines for Airport Terminals and Landsides – a first-of-its-kind guidebook offering airport operators across the USA best practices for terminal and roadway signage. Jim was the leading wayfinding contributor to ACRP Report 161: Guidelines for Improving Airport Services for International Customers, and the principal investigator for ACRP Report 177: Enhancing Wayfinding for Aging Travelers and Persons with Disabilities. Jim is a member of the Society for Experiential Graphic Design (SEGD) and has been honoured numerous times for his wayfinding planning and design programmes.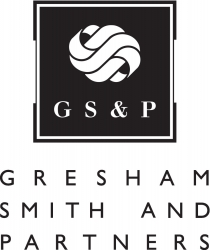 16:45hrs - 17:15hrs
Panel Discussion: Rethinking for an inclusive approach to people with reduced mobility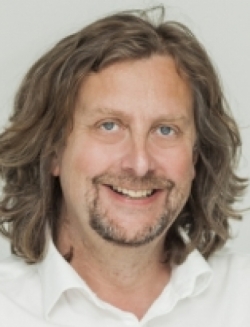 Peter Farmer
Director
Chapman Taylor LLP
UK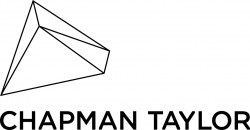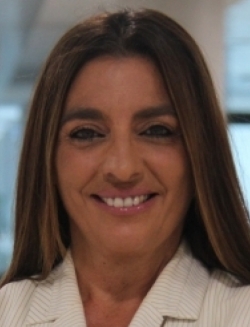 Sophie Christofidou
Terminal Manager Customer Care
Hermes Airports Ltd
CYPRUS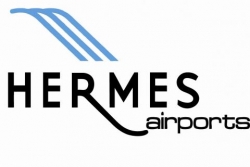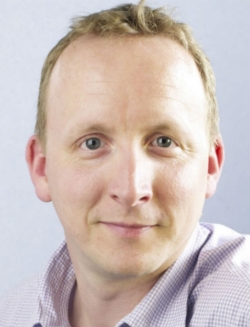 David Watts
Managing Director
CCD Design & Ergonomics
UK
Panel Discussion: Rethinking for an inclusive approach to people with reduced mobility
Synopsis: This paper challenges the assumed definitions and likely impacts of increasing PRM numbers, offering possible strategy and design solutions to address the emerging challenge and attitudes. We are getting slower, needing more time but not necessarily a wheelchair, and we need to accommodate the increasing needs of sensory and mental health issues as well as mobility. Moral and economic demands on airports and designers require us to challenge the attitudes of standard and minimum ratio-driven regulatory provision and the quality of design, and in doing so we will demonstrate the benefits of a more integrated approach.
The audience will learn:
The potential benefits of an increased focus on the PRM population for airports and airlines
How we can help airports to avoid restricting the equality, independence and spontaneity of travel
How a growing older, slower, sensory or mentally challenged population will be better integrated within the overall design
An approach to creating better places, more customers, more satisfaction and ultimately better operations
How designers and airports can benefit from better insight into the more extreme needs of passengers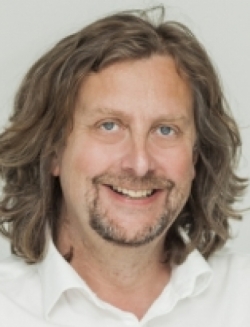 Peter Farmer
Director
Chapman Taylor LLP
UK
Biography: Peter is Transport Director at Chapman Taylor. He has been working in the airport sector for over 25 years, from hubs to small regional airports, extending to 20+ UK airports, Europe, MENA, Asia, Australia, South America and the Caribbean. He has a keen understanding of the political, business and stakeholder drivers and a passion to understand the influences of societal and technological change as well as reducing their environmental impact.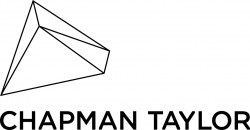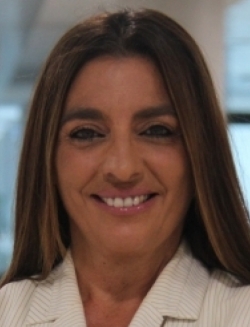 Sophie Christofidou
Terminal Manager Customer Care
Hermes Airports Ltd
CYPRUS
Biography: Sophie is Terminal Manager Customer Care at Larnaka International Airport. Since 2008 she has managed the PRM service provision contract, accessibility issues and the Disability & Equality Awareness Training Programme at Larnaka and Pafos International Airports. She has worked closely with local disability organisations and is highly committed to and passionate about providing exceptional customer care to disabled persons and persons with reduced mobility travelling through the Cyprus airports.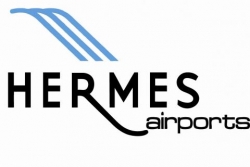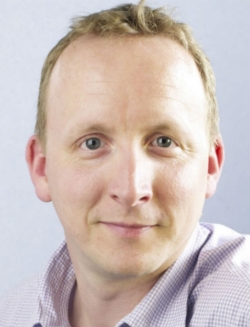 David Watts
Managing Director
CCD Design & Ergonomics
UK
Biography: David is the Managing Director of CCD, a leading human behaviour and design consultancy with over 20 years' experience as a human factors and design consultant. He has delivered projects across sectors including rail, O&G, airports, utilities and the emergency services. He has worked with clients such as Network Rail, Siemens, easyJet, WSP, National Express, TfL and HS2.
26, 27, 28
March 2019
ADD THESE DATES TO YOUR E-DIARY OR GOOGLE CALENDAR
SKYTRAX
WORLD AIRPORT AWARDS
First time for attendance and I was very impressed.
Jeremy Allen Mitchell, Service Assurance Manager, Sharjah Airport Authority, UAE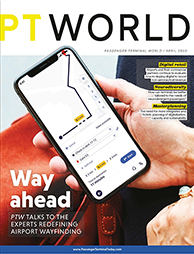 Click here for free magazine subscription + media pack