Conference Chair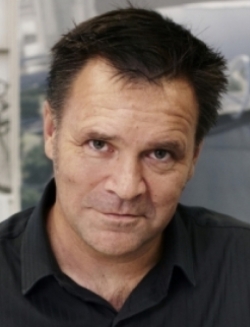 David Holm
Architect Director
Cox Architecture
AUSTRALIA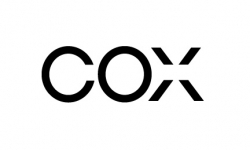 Conference Chair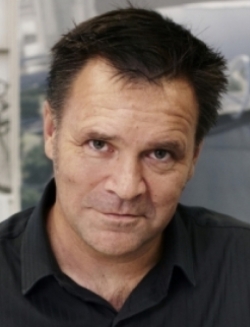 David Holm
Architect Director
Cox Architecture
AUSTRALIA
Biography: David is an Architect and Director responsible for transport and infrastructure projects working in Australia and internationally. His design focus is at the nexus of urban infrastructure and public place-making in the city. Key projects include Singapore's Changi Terminal 3; Chek Lap Kok International Airport, Hong Kong; New Delhi International Airport, India; Sydney Airport International Forum and Marketplace; the new Barangaroo Ferry hub in Sydney and the Sydney West Metro. David is Adjunct Professor of the Faculty of Design, Architecture and Building, University of Technology, Sydney, and a recipient of the NSW Board of Architects Byera Hadley Travelling Scholarship. He is also a Churchill Fellow. Personal fact: He is passionate about drawing and has published two books: 'Drawing Italy' and 'Drawing Paris'.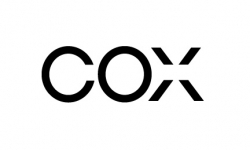 09:10hrs - 09:40hrs
Operating and developing sustainable airports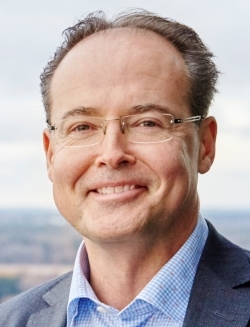 Jonas Abrahamsson
Chief Executive Officer
Swedavia
SWEDEN

Operating and developing sustainable airports
Synopsis: Swedavia is a state-owned group that owns, operates and develops a network of 10 airports across Sweden, with safety and satisfied passengers as the foundation of our business. Our role is to contribute to, and create, the accessibility that Sweden needs to facilitate travel, business and meetings – in Sweden, in Europe and around the world. Swedavia is also world leading in developing airports with the least possible environmental impact, both in our own operations and in the aviation industry in general. We believe that biofuels and other sustainable innovations are key aspects. Increasing our capacity and creating the right prerequisites for better connectivity and international accessibility in the coming years are crucial for Sweden and for Swedavia. Through innovative solutions and with sustainable means, we develop the airports of the future.
The audience will learn:
Operates and develops a network of 10 airports within Sweden
Our role is to contribute to, and create, the accessibility that Sweden needs to facilitate travel, business and meetings
Through innovative solutions and with sustainable means, we develop the airports of the future
Increasing capacity and creating the right prerequisites for better connectivity and international accessibility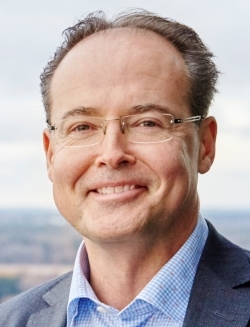 Jonas Abrahamsson
Chief Executive Officer
Swedavia
SWEDEN
Biography: Jonas has been President and CEO of Swedavia since January 2017. He holds an MBA from Lund University. His previous roles include President and CEO at E.ON Sverige AB; CFO, E.ON Energy Trading SE; and a number of different leading executive positions and board duties in the E.ON Group. He is also a former Chairman of Fennovoima Oy, and a board member of Enerjisa Enerji AS. He is currently a board member of the Åforsk Foundation, and a member of the Royal Swedish Academy of Engineering Sciences (IVA).

09:40hrs - 10:10hrs
Marseille Provence Airport – expanding the gateway to Provence
Denis Corsetti
Operations Director Marseille Provence Airport/General Manager AMPi
Marseille Provence Airport
FRANCE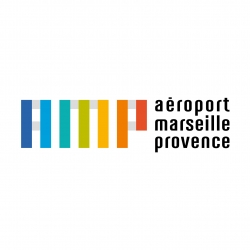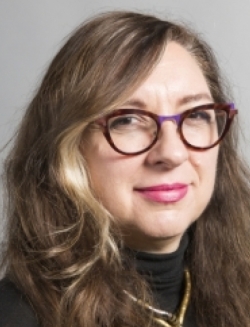 Antoinette Erickson
Architect
Foster + Partners
UK
Marseille Provence Airport – expanding the gateway to Provence
Synopsis: Marseille Provence Airport (AMP), a principal French regional airport, expects strong growth in traffic with 11 million passengers by 2025. To improve its quality of service, AMP is preparing for the future by equipping the Provence region with an outstanding infrastructure. Among many major projects, it will expend its 'heart' (Le Coeur) of the airport to transform passenger experience, through introduction of new, simplified processes and increased amenities. AMP is an environmentally responsible airport, committed to sustainable development. In this presentation Marseille Provence Airport and Foster, the architect, will cover airport design, planning and development.
The audience will learn:
Regional airport expansion
Regeneration of existing infrastructure, improvement of operational processes
Making airports that reflect the region, making gateways to the region
Improving passenger experience and quality of services
Environmentally anchored to place and culture
Denis Corsetti
Operations Director Marseille Provence Airport/General Manager AMPi
Marseille Provence Airport
FRANCE
Biography: Denis has been Operations Director of Marseille Provence Airport since 2000 and General Manager of Marseille Provence Airport's engineering subsidiary since 2015. He has over 20 years' experience in the industry, working on key strategic projects. He began his career with Airbus Helicopters and SNCF, before joining Marseille Provence Airport in 1994 as Head of the Logistics Department. After shouldering various responsibilities in the Technical Department, he moved on to the Operations Department, which he took over in 2000. Denis runs courses on airport management at ENAC (Ecole Nationale de l'Aviation Civile), at IFURTA (Institut de Formation Universitaire et de Recherche du Transport Aérien), and at the Toulouse Business School. He chaired the Facilitation-Safety Commission at ALFA-ACI. Denis is currently on the board of three African airports. An engineer by training, Denis also holds a Master's degree in Management from ESSEC.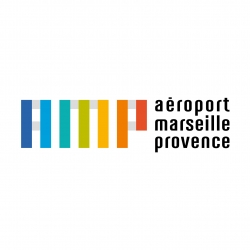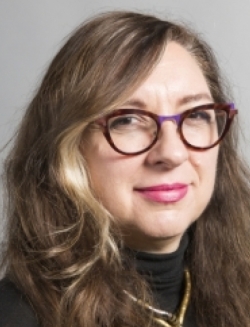 Antoinette Erickson
Architect
Foster + Partners
UK
Biography: Antoinette is a partner at Foster + Partners Architects, and is an architect and urban designer with over 25 years' experience. Her experience in aviation projects includes developing masterplans for Heathrow and Incheon Airport Terminal 2 and the new Vision for JFK Airport for the Port Authority of New York and New Jersey 2017. She was partner in charge for several terminal projects including Heathrow Terminal 3, the Virgin Atlantic Upper Class Terminal, concept design for Heathrow T2, Tocumen International Airport, Panama City and Mexico City Airport both under construction. She also led the team for the first commercial spaceport: Spaceport America, in New Mexico, for Virgin Galactic. She is currently co-directing the design team for the expansion of Marseille International Airport.
10:10hrs - 10:40hrs
Heathrow 2050: transforming aviation design and operations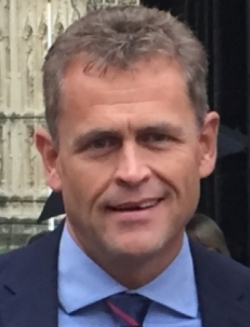 Barry Weekes
Head of Design
Heathrow Airport
UK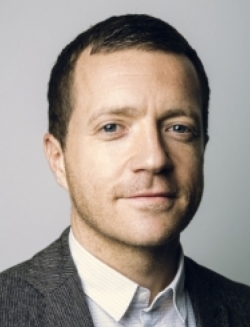 Andrew Thomas
Partner
Grimshaw
UK

Heathrow 2050: transforming aviation design and operations
Synopsis: By 2035, Heathrow Airport is aiming to increase its capacity to over 130 million passengers per year following the Government's decision to support the delivery of a new runway. Having a long-term, sustainable vision that harnesses this growth is imperative, all while maintaining a high level of service for passengers and visitors. Creating both the design and operating model for this large-scale redevelopment is key to the Expansion Programme's success. A multi-disciplinary design team is collaborating with Heathrow to deliver an extraordinary masterplan, and it is only by thinking and working differently that the innovation required can surface.
The audience will learn:
Gain an insight into the ambitious vision for the expanded Heathrow
See an overview of the Expansion Programme, as well as the challenges and corresponding solutions
View the current masterplan ideas alongside an update of where the project is at in the development process
Learn about technology horizon scanning, benchmarking and how the design team are framing the innovation challenge
See the architectural vision with details of place-making and user experience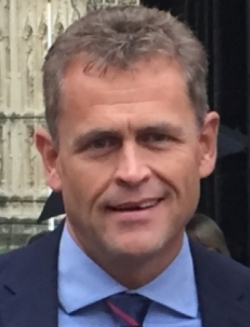 Barry Weekes
Head of Design
Heathrow Airport
UK
Biography: Barry is the Head of Design for Heathrow Airport, holding overall design accountability for all Heathrow's major capital projects. He is currently leading the Integrated Design Team for the Expansion Programme, with a clear remit to deliver innovative and sustainable solutions while always maintaining a clear focus on improving passenger experience, affordability, quality and commercial value. Barry started his airport design career in 1999. Since then, he has led the early-stage design activity for major airport projects across many UK and international airports, acting as the champion of design quality and achieving the right holistic business solutions.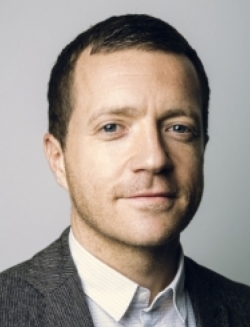 Andrew Thomas
Partner
Grimshaw
UK
Biography: Andrew is a Partner at Grimshaw and has been instrumental in building the practice's aviation portfolio. Key projects include a new terminal for Pulkovo Airport in St Petersburg (Russia), the landside development for Frankfurt Airport and concept design for Istanbul New Airport. Andrew also led the submission for JFK Airport's new US$10bn redevelopment programme. He has a longstanding relationship with Heathrow, driving several projects across the airport including the Central Terminal Area masterplan, design and delivery of the £650m Terminal 2B, and now the concept design for Heathrow's ambitious third runway Expansion Programme.

11:00hrs - 11:30hrs
Schiphol's capital programme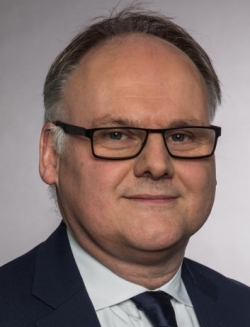 Bernardo Gogna
Capital Programme Director
Schiphol Group
NETHERLANDS

Schiphol's capital programme
Synopsis: The presentation will provide an outline of the projects and update on the progress and developments of the capital programme at Schiphol.
The audience will learn:
How to structure large-scale airport expansion in a fully operating airport
How Schiphol intends to become Europe's preferred airport
An update on Schiphol's organisational structure and tendering process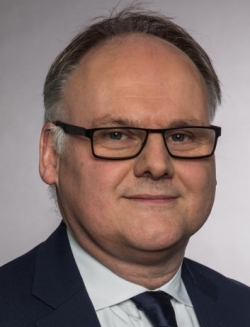 Bernardo Gogna
Capital Programme Director
Schiphol Group
NETHERLANDS
Biography: Bernardo has more than 25 years' experience in international architecture, programme management and large infrastructural projects on both airside and landside. As Programme Director for New Doha International Airport in Qatar, he was involved in the airport's development from start to finish. He has also worked on several other international projects including Istanbul New Airport, Fiumicino North Masterplan and Philadelphia International Airport. Since September 2016 Bernardo has been Director of the capital programme at Schiphol.

11:30hrs - 12:00hrs
ATLNext – a US$6bn capital plan for the world's busiest airport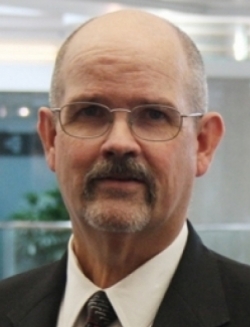 Gary Summerlin
Design Manager
Hartsfield-Jackson Atlanta International Airport
USA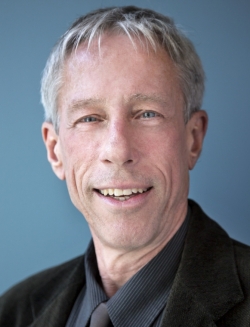 J Lee Glenn
Director of Aviation Design
HKS Inc
USA

ATLNext – a US$6bn capital plan for the world's busiest airport
Synopsis: Hartsfield-Jackson Atlanta International embarked on a US$6bn capital plan. Designed to provide dynamic passenger experience, enhanced airside safety, increased airfield efficiency and improved landside facilities, ATLNext includes a diverse range of projects. The presentation will review the overall goals of ATLNext, illustrating the wide range of work including dramatic concourse renovations, concourse expansions, airside fire stations, landside roadway realignments, a K9/EOD facility, maintenance facilities and the reconstruction of landside parking facilities. The challenges of managing multiple design and construction projects will be discussed, along with project management techniques to achieve design consistency, budgetary alignment and schedule compliance.
The audience will learn:
An overview of the diverse projects that comprise the ambitious, US$6bn, ATLNext capital programme, facilitating the future of the airport
How the world's busiest airport manages a capital improvement programme with multiple stakeholders and impacting multiple departments and constituencies
The challenges of managing multiple design and construction projects directed at improvements of both public and non-public facilities
Project management techniques used to achieve consistent results in design, budget, schedule and construction quality
The private sector support services contracted to the airport in order to achieve the goals of the ATLNext programme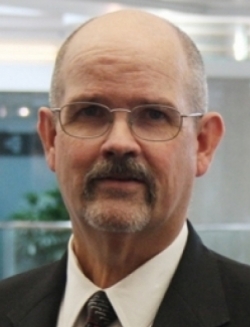 Gary Summerlin
Design Manager
Hartsfield-Jackson Atlanta International Airport
USA
Biography: Gary has a comprehensive background of over 39 years as a Design Manager and Project Manager with a broad range of industry design, construction and related facility experience. Since 1998 he has had a focused concentration on the planning, programming, design and construction of aviation facilities ranging from general aviation and military, to jet base and mainline commercial, covering landside and airside support facilities. He had a formal education at Southern Polytechnic State University, reinforced by industry training, which has provided him with diverse opportunities to participate in a large spectrum of construction, design and facility projects. As Design Manager for the Department of Aviation at Hartsfield-Jackson, Gary is currently involved in several high-profile projects to improve airport operations and passenger experience. Gary is a licensed architect in the State of Georgia and maintains professional affiliations with the AIA, the CSI, the AAAE, et al.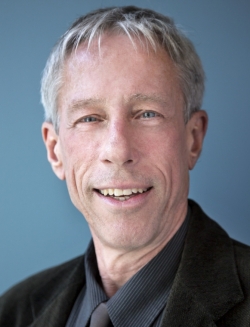 J Lee Glenn
Director of Aviation Design
HKS Inc
USA
Biography: As Director of Aviation Design, Lee is responsible for the design direction of the HKS Aviation Studio, providing design leadership and design management in support of major airport programmes. During his 34 years' experience, unique solutions and elegant detailing, combined with functional and technical integration, have been consistent traits in his award-winning aviation projects. Lee is focused solely on the aviation prototype, leading over US$5bn in airport projects including major programmes of over US$1bn, programmes over US$500m and designs for intimately scaled regional terminals. His clients have included the busiest airports in the world, such as ATL, DFW, SFO, SLC and SEA, for projects ranging from major terminals to airside support facilities. Throughout the life of each project, Lee ensures that a clear conceptual vision guides the work, while incorporating the complex requirements of aviation architecture and developing project detailing to reinforce the project vision.

12:00hrs - 12:30hrs
Planning and developing for the future at Stockholm Arlanda Airport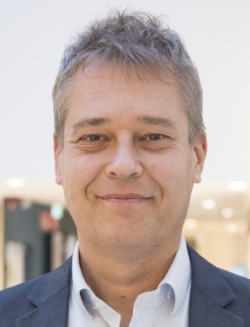 Thomas Lindfors
Programme Director
Swedavia
SWEDEN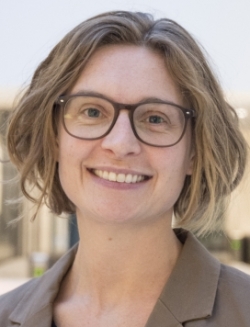 Hedda Ulfsdotter
Capacity Manager at Arlanda
Swedavia
SWEDEN

Planning and developing for the future at Stockholm Arlanda Airport
Synopsis: The presentation will provide a scope of the capital investment programme at Arlanda Airport, focusing on key findings and challenges, governance model, development model and expected results.
The audience will learn:
Key findings from the capital investment programme at Swedavia
Scope of work of capital investment programme at Stockholm Arlanda Airport
Share knowledge and information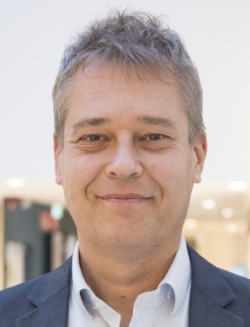 Thomas Lindfors
Programme Director
Swedavia
SWEDEN
Biography: Thomas holds an MSc in Civil Engineering and has been with Swedavia for the past seven years, responsible for the capital investment programme at Bromma Stockholm Airport as well as the current programme at Stockholm Arlanda Airport. Previously he worked in network services and management consultancy and development in the consulting and telecom industries. He has been a project manager for a variety of projects, including services projects, infrastructure construction projects and organisational development projects. During his career, Thomas has held senior leading positions for large organisations and is currently leading 500+ participants in the Capital Investment Programme at Stockholm Arlanda Airport.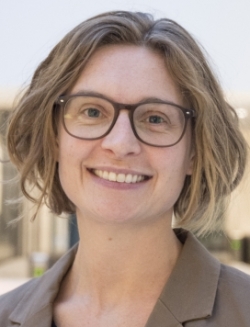 Hedda Ulfsdotter
Capacity Manager at Arlanda
Swedavia
SWEDEN
Biography: Hedda is the capacity manager at Arlanda and has a Master's degree from Stockholm School of Economics. She has worked at Swedavia since 2011 as Business Developer, Project Leader, Head of PMO at Arlanda, Strategic Programme Manager of Development Program at Arlanda. Previously she worked as a management consultant at Ernst & Young.

14:00hrs - 14:30hrs
London Stansted transformation programme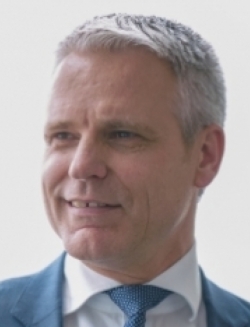 Paul Willis
Transformation Director
Manchester Airports Group
UK

London Stansted transformation programme
Synopsis: Following record growth at London Stansted Airport at a time when other London airports are at full capacity, Stansted is investing half a billion pounds in its infrastructure to deliver additional capacity at the airport and improve the passenger experience. Since 2013, Stansted has grown by over seven million passengers and welcomed new airlines and routes to 190 destinations, including new long-haul services. The programme includes a new £130m arrivals building, airfield and taxiway enhancements, a reconfigured check-in facility designed in collaboration with airline partners, a second security area and a suite of car parking developments.
The audience will learn:
The aviation market, capacity constraints in the London system and Stansted's role
Lessons from Stansted's first terminal transformation from 2013-15
£500m programme of works including design, schedule and high-level costs
Improvements to the customer experience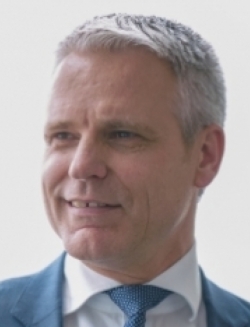 Paul Willis
Transformation Director
Manchester Airports Group
UK
Biography: Paul is the Transformation Director for the Stansted Airport Transformation Programme, a half-a-billion-pound investment programme across a five-year period. He has over 30 years' experience in the management, planning, design, construction, operation and development of airports. He leads a team of engineers, programme managers, architects, planners and aviation professionals delivering projects to modernise and transform the company's airport facilities. Prior to joining Manchester Airport Group, Paul was the Global Head of Aviation for Arcadis. He has held a number of key management posts to facilitate the opening and startup operations of international airports, including the opening of Athens International Airport, the planning and operations for the Athens and Beijing Olympic Games, and as Programme Manager on behalf of the Portuguese state for the privatisation of ANA, the design and development of Lima Airport in Peru and the opening of Sao Paulo Airport in Brazil.

14:30hrs - 15:00hrs
Future airport capacity planning: airfield and airspace optimisation by 2025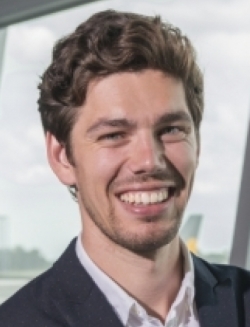 Guilian Preud'homme
Airport Planner/Business Analyst
Brussels Airport Company
BELGIUM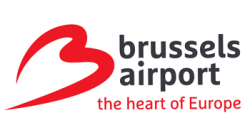 Future airport capacity planning: airfield and airspace optimisation by 2025
Synopsis: The presentation will make direct reference to how the Brussels Airport masterplan is being implemented on a tactical level. We shall explore the various planning principles that will reshape future airport design and allow us to successfully implement optimisation measures and expansion options in the next 10 years. In particular we shall recommend how innovative airfield and airspace planning can be achieved through collaborative decision making, extensive stakeholder engagement and fast time simulation.
The audience will learn:
Masterplan implementation at Brussels Airport
How to close the gap between strategic and tactical planning
Innovative airport planning technologies and methodologies
How to sync CDM, stakeholder engagement and fast time simulation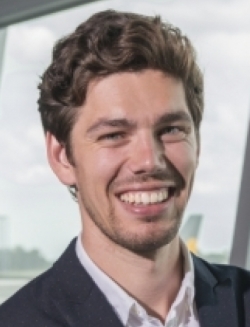 Guilian Preud'homme
Airport Planner/Business Analyst
Brussels Airport Company
BELGIUM
Biography: Guilian is a business analyst and airport planner with an MSc in Airport Planning and a Bachelor's degree in Engineering. Over the past year and a half he has been responsible for the implementation of the Brussels Airport masterplan on a tactical level, by means of capacity, functional and capital planning. He has considerable experience in innovative planning of all airport domains – airspace, airside, terminal and landside – by considering new planning technologies and methodologies, in the short and long term, and by including the aspirations of key stakeholders involved.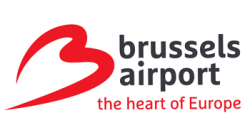 15:00hrs - 15:30hrs
Gatwick Airport: innovative capacity building in a mature, constrained asset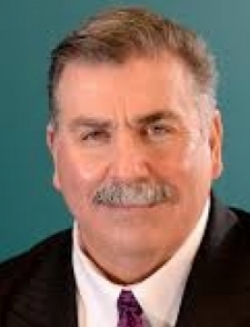 Raymond Melee
Construction Director
Gatwick Airport
UK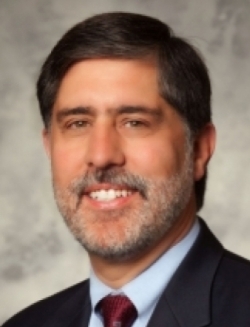 Steve Riano
Global Airport Strategic Planning Director
Bechtel Corporation
USA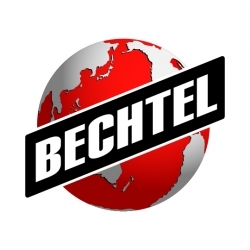 Gatwick Airport: innovative capacity building in a mature, constrained asset
Synopsis: Learn from a joint presentation by Gatwick's Construction Director and Gatwick's Development Partner about how the airport is creatively building additional capacity using groundbreaking operational, planning and technology solutions in a very mature and space-constrained environment. With its recent implementation of the world's largest self-service bag-drop facility, its ongoing development of the next generation of passenger security screening systems, and its relentless efforts to maximise capacity and improve resiliency on the world's busiest single runway, Gatwick is at the leading edge of innovative balanced capacity building to address its continuing and aggressive growth strategy.
The audience will learn:
Gatwick's innovative planning process identifies opportunities for optimisation of balanced capacity, operational efficiency, enhanced passenger experience, and commercial success
Gatwick's plans to trial and implement automated boarding gate access reduces the need for additional space and airline staff
Gatwick's exploration and future implementation of 'smart runway' monitoring technology solutions enhances airfield resiliency and maintains existing capacity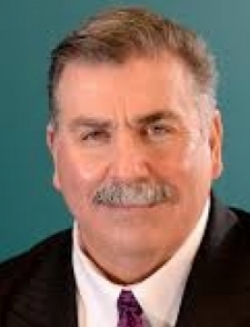 Raymond Melee
Construction Director
Gatwick Airport
UK
Biography: Raymond has more than three decades of professional experience in airport operations and management, planning and design, engineering, procurement and construction (EPC), project management, construction management, strategic business planning, and operational readiness on very large and complex infrastructure programmes; all with an eye on profitability and efficiency. He has previously worked on a large number of international airports in the Ukraine, and throughout the Middle East, India, Central America, North America, South America, Europe and Asia.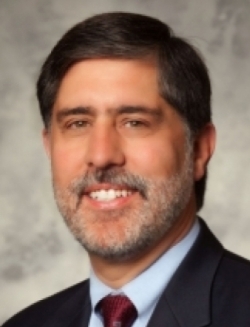 Steve Riano
Global Airport Strategic Planning Director
Bechtel Corporation
USA
Biography: Steve has more than 34 years' professional capital development, planning and architectural design experience and over 25 years' airport capital infrastructure advisory services experience on a variety of airport planning, design and project management projects with total estimated capex value exceeding US$25bn. He has served as an airport capital infrastructure advisor on existing and greenfield airport development projects around the world. His strategic advisory services have increased the value of several international airport projects of various sizes and complexity for public airport authorities, private airport investors, developers and operators as well as airlines. He is currently responsible for managing the strategic planning effort for Gatwick Airport's capital investment programme (CIP), where he leads the analysis of airport development projects and provides strategic advisory services for future capital investment and development.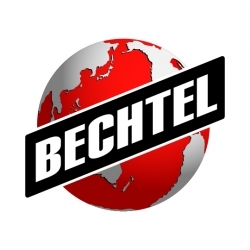 15:45hrs - 16:15hrs
Aviation in East Africa – a zero-sum game?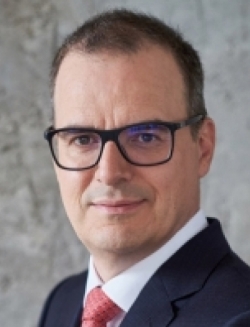 Jonny Andersen
Chief Executive Officer
Kenya Airports Authority
KENYA

Aviation in East Africa – a zero-sum game?
Synopsis: Despite African countries having agreed to liberalise the skies, not much has happened. African states continues to ring-fence the continent's aviation sector and seem more willing to give flying rights to airlines from outside the continent than to those from within it, causing loss of intra-African connectivity. Poor infrastructure, exorbitant aviation-related taxes and high fuel costs add to a picture of growth opportunities lost. The countries of East Africa are considered to be among the most politically stable, liberal, innovative and supportive economic environments on the continent. Is that also the situation for the East African aviation sector?
The audience will learn:
Market development in East Africa
Infrastructure development in East Africa
Competition between airlines in East Africa
Airport market share development in East Africa
What can the African aviation sector's response be to counter the Middle Eastern carriers' expansion on the continent?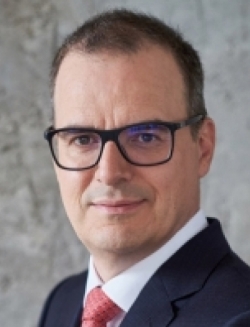 Jonny Andersen
Chief Executive Officer
Kenya Airports Authority
KENYA
Biography: Jonny is the Managing Director and Chief Executive Officer at Kenya Airports Authority, Nairobi, Kenya. He holds an MSc in Air Transport Management from Cranfield University, UK. He assumed his current role in 2016 after four years as Director for National Airports at Avinor, Norway. He started his professional career in various management positions at Scandinavian Airlines, CSC and Wideroes Flyveselskap before taking over an executive management position at AirBaltic in Riga, Latvia. He has also worked for the IATA Training and Development Institute. Jonny has served as a nominated member of the infrastructure standing committee for the Association of European Airlines (AEA), held several supervisory board positions in different ground handling companies and is currently a member of the Board of Directors of ACI Africa.

16:15hrs - 16:45hrs
Dubai Airports development plans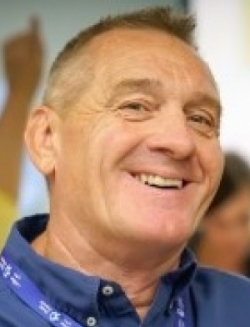 Peter Moore
Director of Development (Design)
Dubai Airports
UNITED ARAB EMIRATES

Dubai Airports development plans
Synopsis: The continued growth of aviation in the Middle East is driving ever greater demands on the real estate at Dubai International Airport. With limited space to expand, Dubai Airports is planning to optimise all passenger touchpoints to maintain throughput and growth, deliver an enhanced passenger experience and align the demands of our airline community, all while maintaining live operations at the busiest international airport in the world.
The audience will learn:
Growth predictions at Dubai Airports
Feedback from our key stakeholders
Development plan definition across the estate
Passenger touchpoint enhancements
Industry innovation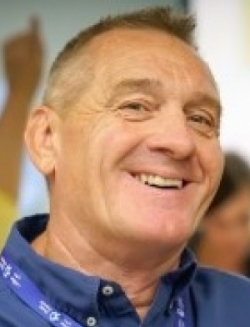 Peter Moore
Director of Development (Design)
Dubai Airports
UNITED ARAB EMIRATES
Biography: Peter originally qualified as an architect in the UK and then diversifying his role with appointments within international consultancies, contractors and corporate client groups. He is currently leading and directing a multidisciplinary design and development team (as part of the Strategy and Development team at Dubai Airports) with a primary focus on integrated design solutions with accountability at Dubai International Airport and Al Maktoum International Airport. He has over 26 years' post-qualification experience ranging from small-scale interior design and fit-out to large-scale city developments and aviation infrastructure. He has had considerable international exposure in Europe, Hong Kong, Abu Dhabi and currently Dubai. He is passionate about the role of design, design management and development management in the design and construction process, and the value it can bring to client organisations.

16:45hrs - 17:15hrs
A new passenger terminal to grow traffic at Seletar Airport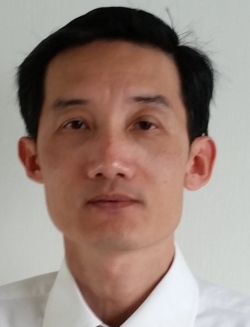 Hock Long, Steven Tan
Manager
Changi Airport Group
SINGAPORE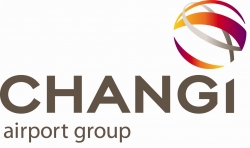 A new passenger terminal to grow traffic at Seletar Airport
Synopsis: Seletar Airport was built in the 1920s and served as a military base in Singapore in the early days. Today it serves chartered flights, business aviation, flying schools, aircraft maintenance, repairs and overhaul. Fast forward to the end of 2018, it will be transformed into a commercial airport with the development of a passenger terminal. The new passenger terminal is being built on the opposite side of the runway. The decision to locate the passenger terminal across the runway hinges on five main criteria, namely airport operating efficiency, landside accessibility, potential for future expansion, available land size and congruence with surrounding offerings.
The audience will learn:
Overview of the Seletar Aerospace Park development
Need and planning for a new passenger terminal
Considerations leading to the decision to locate the new Passenger terminal across the runway
Design of the new passenger terminal and associated facilities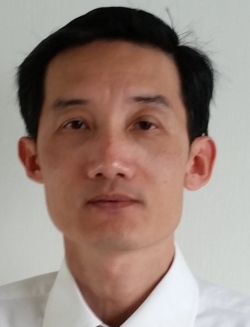 Hock Long, Steven Tan
Manager
Changi Airport Group
SINGAPORE
Biography: Steven is a Manager with the Engineering Master Planning and Development Division of Changi Airport Group (CAG), which operates Singapore Changi and Seletar Airports. At present, he is involved in managing the construction of a new passenger terminal at Seletar Airport. Prior to his current role, he was responsible for projects involving rehabilitation of aircraft parking stand pavement using recycled concrete aggregate, and construction works of new taxiways at Changi Airport. For the development of the new passenger terminal at Seletar Airport, besides coordinating with key stakeholders such as government agencies and the airport community to understand and coordinate their planning requirements, Steven is responsible for execution details to ensure that the project consultants and contractors take into account aerodrome safety and airside operations during the construction of the terminal and the associated airfield facilities.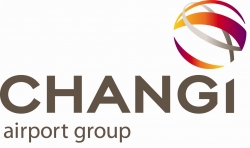 The endless networking opportunities with colleagues and industry leaders provide a great way to learn from the best and provides a vast insight into where this industry is headed. Passenger Terminal EXPO is a place to get inspired!
Eva Maarend, Marketing Specialist, Tallinn Airport, Estonia
20, 21, 22
March 2018
Click here to enter these dates in your e-diary or Google Calendar
SKYTRAX
WORLD AIRPORT AWARDS
CONFERENCE HOURS
Tue 20 Mar - 08:45-17:30
Wed 21 Mar - 09:00-17:30
Thu 22 Mar - 09:00-13:30
EXHIBITION HOURS
Tue 20 Mar - 10:00-18:30
Wed 21 Mar - 10:00-17:30
Thu 22 Mar - 10:00-15:00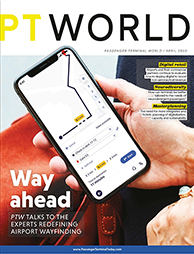 Click here for free magazine subscription + media pack