Conference Chairs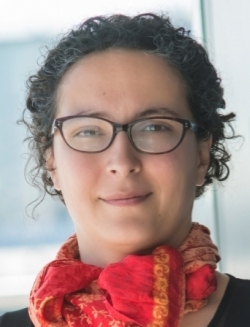 Léa Bodossian
Secretary General
Airport Regions Conference
BELGIUM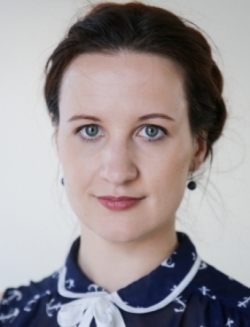 Milda Manomaityte
Director
Global AirRail Alliance
UK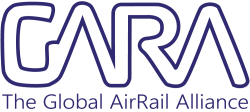 Conference Chairs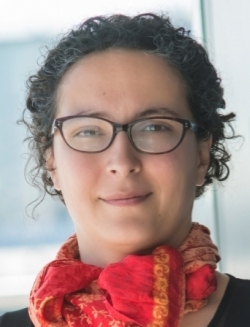 Léa Bodossian
Secretary General
Airport Regions Conference
BELGIUM
Biography: Léa has been ARC Secretary General since 2011. Before that, she spent a large part of her career dealing with aviation issues, especially in the European Aviation Safety Agency (EASA) and the European Commission. By training she is a spatial planner and a researcher with a specialisation in economic development near airports. She holds Master's degrees in Spatial Planning, Political Sciences and European Affairs. The Secretary General is the general administrator of the ARC, based in Brussels. The role of the secretariat is to support and promote members' positions on policy development, to help them in their projects.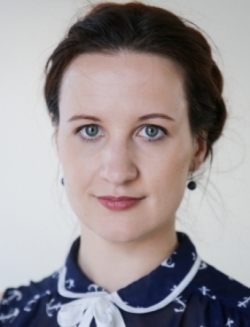 Milda Manomaityte
Director
Global AirRail Alliance
UK
Biography: Milda is the founder and Director of the Global AirRail Alliance. She has a background in transport journalism, having worked on a number of international trade publications since 2000. In 2008 she founded an online publication, airrail NEWS, focusing on rail links to airport projects. It has since grown into a global membership organisation helping airports, rail operators, planners and suppliers find the best solutions for intermodal cooperation.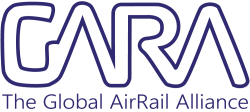 09:05hrs - 09:35hrs
Airport City Stockholm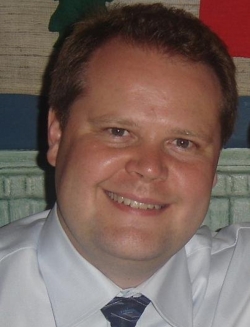 Fredrik Jaresved
CEO Airport City Stockholm
Swedavia
SWEDEN

Airport City Stockholm
Synopsis: Airport City Stockholm was formed in 2012 and since then has developed a strategy that will strengthen the location as a hub for sustainable innovation and meetings. Airport City Stockholm has recently moved into the next phase of development with rapid growth, and has in three years increased the number of new companies and other organisations by more than 25%. So what are the future plans for this airport city, and what is needed to get there?
The audience will learn:
A new airport city is being developed in Sweden
An airport city that combines accessibility, sustainability and innovation
The primary location for people to meet, learn and innovate in Northern Europe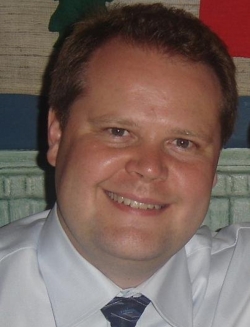 Fredrik Jaresved
CEO Airport City Stockholm
Swedavia
SWEDEN
Biography: Fredrik has been CEO of Airport City Stockholm for two-and-a-half years. Before this assignment he worked as Head of Safety and Public Affairs at Stockholm Arlanda Airport. He splits his time between Airport City Stockholm and a position as Head of External Collaborations at Stockholm Arlanda Airport. He is also a member of the board of directors for Stockholm Arlanda Airport, a team he has been a part of for more than 10 years. Fredrik holds an MSc in Aeronautical Engineering from the Royal Institute of Technology in Stockholm.

09:35hrs - 10:05hrs
DEN real estate: redefining opportunity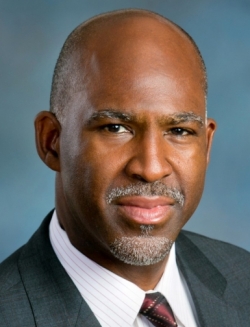 Darryl Jones
Executive Vice President/Chief Real Estate Officer
Denver International Airport
USA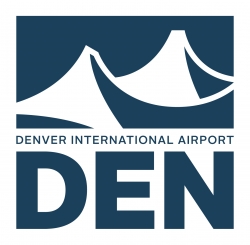 DEN real estate: redefining opportunity
Synopsis: The presentation will provide a brief history of the two most recent airports in Denver (Stapleton and Denver International Airport) including their economic impact on the region and flight capacity. It will include a discussion on flight connectivity and the geographic advantage of DEN in the USA and internationally. It will also discuss real estate offerings outlined in the land use plan, including development and investment opportunities.
The audience will learn:
How DEN approached its long-term development vision
How DEN's development provides additional revenue
How DEN's development ensures low costs to airline partners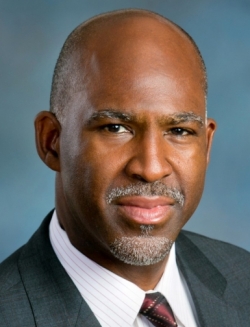 Darryl Jones
Executive Vice President/Chief Real Estate Officer
Denver International Airport
USA
Biography: Darryl was named Chief Real Estate Officer and Executive Vice President of Denver International Airport (DEN) in June 2016. He is responsible for the continued development and economic expansion of the airport's real estate programme on 17,000 developable acres. The programme includes the transit-orientated communities at two on-airport, commuter rail stations, and a 1,500-acre commercial-use pilot programme. He holds a Master's in City Planning from the Massachusetts Institute of Technology and a BA in Landscape Architecture from the University of California, Berkeley.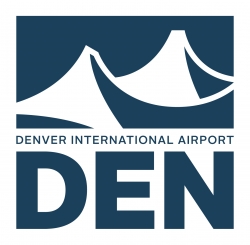 10:05hrs - 10:35hrs
Airport city lessons from a mid-market Canadian airport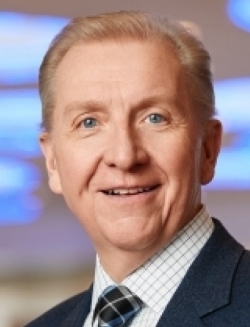 Barry Rempel
President & Chief Executive Officer
Winnipeg Airports Authority
CANADA

Airport city lessons from a mid-market Canadian airport
Synopsis: After 10 years of visionary plans, lessons can be learned from the successes and failures of a mid-market airport when pursuing leadership in innovation. Airport City Winnipeg (ACW) applies those lessons with pragmatic plans with which the Winnipeg Airports Authority will drive the region's economy. Focusing on the realities of what can be done, and providing businesses with the facilities and connectivity to grow their bottom lines, ACW leverages Winnipeg's current transportation assets to make our airport a North American central cargo hub. ACW ensures Canada's transportation network remains cost competitive and efficient, creating more jobs in the region.
The audience will learn:
Lessons in leading innovation for your community
Hard lessons of political realities that need to be addressed before embarking on your airport city journey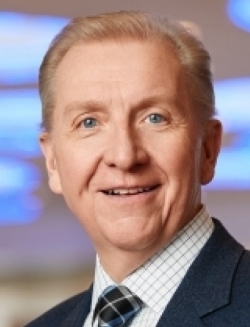 Barry Rempel
President & Chief Executive Officer
Winnipeg Airports Authority
CANADA
Biography: Barry has served as President & CEO of Winnipeg Airports Authority since 2002. Under his leadership, the airport campus has been transformed with a strong commitment to customer and community service. Home to Canada's greenest major air terminal and tenants such as Greyhound, Canada Post, General Electric and more, the campus is the core of Winnipeg's budding airport city. Barry's career spans over 37 years in the field of aviation. Prior to joining WAA, he was President & CEO of Tradeparks Development Corp, the land/business development subsidiary of the Calgary Airport Authority. He also served as Chief Executive for two Canadian Airlines International operating divisions: Cargo and Canadian North. He currently sits as a Director of Canadian Airports Council and SRG Security Resource Group, as well as Churchill Transportation Inc. He is a member of the Business Council of Manitoba, including Chair of its Northern Task Force.

10:55hrs - 11:25hrs
Aerotropolis – assembling the unique attributes of your airport and region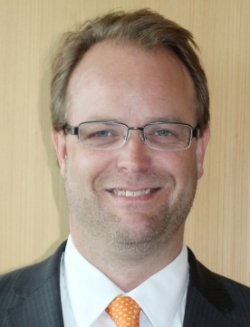 Myron Keehn
VP Air Service & Commercial Development
Edmonton International Airport
CANADA

Aerotropolis – assembling the unique attributes of your airport and region
Synopsis: Developing an airport city in a non-hub market presents unique challenges. How to plan, attract and develop your airport as a tourism destination to drive passenger and cargo demand. How innovation plays a key factor in the development of passenger satisfaction and non-aeronautical demand. How development can drive regional economic prosperity and tourism. How important is regional support in the development of an airport city and surrounding aerotropolis.
The audience will learn:
How a non-hub airport can develop an airport city
Development of community support for aerotropolis
How innovation plays a key role in airport city development
Using digital solutions to drive non-aeronautical revenue and improve passenger experience
Developing your airport as a destination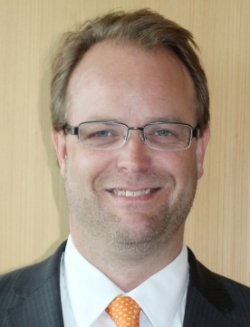 Myron Keehn
VP Air Service & Commercial Development
Edmonton International Airport
CANADA
Biography: Myron has spent over 20 years in the aviation industry leading commercial development of various airports. As the Vice President of Air Service and Commercial Development, Myron and his team lead the airline and cargo attraction strategies at Edmonton International Airport (EIA). EIA has been developing the Airport City for the past eight years with in excess of $800m in private capital investment in four key areas: aviation development, destination commercial development, cargo-distribution-logistics-e-commerce, and industrial development.

11:25hrs - 11:55hrs
Smart airport meets smart city – future airport design
Tom Mockett
Airport Masterplanning Manager
Brussels Airport Company
BELGIUM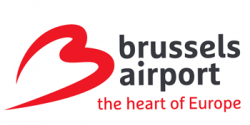 Smart airport meets smart city – future airport design
Synopsis: The presentation will reference many smart airport and smart city initiatives and trends to explore how airports will be required to adapt to expected future shifts in passenger, terminal, commercial and intermodality demands. We will explore how these future expectations will markedly shift airport development by making direct reference to our own airport in Brussels. In particular, we shall explore how IATA Fast Travel, smart city design concepts, airport planning and design guidance tools and seamless travel recommendations will operationally, spatially and technologically reshape our airport and the airport city of the future.
The audience will learn:
Why smart airport and smart city initiatives will reshape future airport design
How airports will be required to adapt to expected future shifts in passenger, terminal, commercial and intermodality demands
Why IATA Fast Travel and smart city design concepts will affect airport terminal planning
What we expect the airport and airport city of the future to look like
Tom Mockett
Airport Masterplanning Manager
Brussels Airport Company
BELGIUM
Biography: Tom is an airport masterplanner, chartered architect and professional member of RICS. Over the past five years he has been responsible for pioneering the Brussels Airport Masterplanning Vision 2040. This ambitious vision positions intermodality and smart city thinking at the heart of future aviation, infrastructure, commercial development and real-estate expansion at Brussels Airport.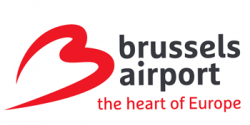 11:55hrs - 12:25hrs
Designing a successful future airport city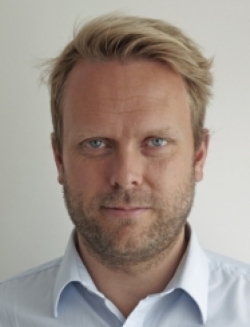 Tomas Stokke
Director
Haptic Architects
UK

Designing a successful future airport city
Synopsis: The presentation will consider current trends and opportunities for an aerotropolis or airport city. Drawing on our case study for a new Scandinavian airport city, the presentation will propose ideas for the future airport city on a global, national, local, neighbourhood and human scale. It will outline the diverse design, technical and socio-economic drivers in the design of a successful airport city, including the development of a successful business plan; environmentally sustainable masterplan strategies; integration of smart technologies; efficient links to adjacent airport and surroundings; flexible phasing strategies; and innovative building and transport typologies.
The audience will learn:
Case study of current airport cities and the importance of future airport cities
Developing the business case and wider links at global and local scale
Masterplanning drivers including transport at different scales
Understanding of smart cities and integration of sustainable technologies
How to phase a city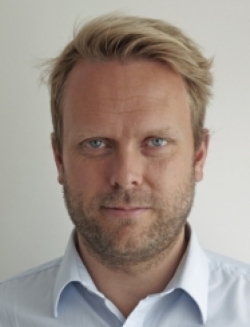 Tomas Stokke
Director
Haptic Architects
UK
Biography: Tomas is a co-founder of Haptic Architects. He previously established and led the Oslo-based office, Arkitekturverkstedet. Prior to that, he co-founded the London office of Metropolitan Workshop. He is educated at the Bartlett, University College London. Tomas has led several large-scale projects within a variety of sectors, and has extensive international experience. He leads Haptic's airport and masterplanning projects and is also responsible for the Scandinavian projects in the practice. Tomas has been a key member of the team for Istanbul International Airport, Arctic Circle Airport, Hanimaadhoo Airport, Arctic Ocean Airport and the competition-winning entry for Riga International Airport. Tomas has taught, lectured, exhibited and been published internationally and has experience in international jury work. He is a member of the Van Alen Institute's International Council.

14:00hrs - 14:30hrs
Aerotropolis and airport city development strategies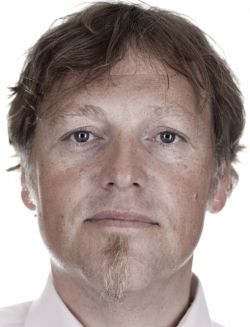 Pieter van der Horst
Managing Director - Chief Development Officer
AIREA - IKIA
NETHERLANDS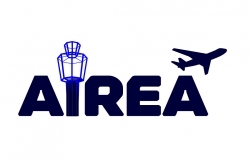 Aerotropolis and airport city development strategies
Synopsis: The presentation will compare two completely different airport cities: Amsterdam Airport City and IKIA Airport City. The different strategies will be explained, with emphasis on organisation, urban planning, risk levels, regional economic development, investments and revenue maximisation.
The audience will learn:
Airport city development strategies
Economic development
Aerotropolis
Driving non-aeronautical revenues
Optimising public space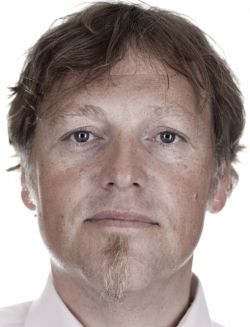 Pieter van der Horst
Managing Director - Chief Development Officer
AIREA - IKIA
NETHERLANDS
Biography: Pieter is an expert in airport city/aerotropolis development and in generating non-aviation revenues. He is the Chief Development Officer of IKIA Airportcity (Tehran) and runs AIREA, an airport city development and consultancy firm. Until May 2017 he worked for Schiphol Real Estate, a 100% subsidiary of the Schiphol Group. At Amsterdam Airport Schiphol he was responsible for the development (and masterplanning) of the landside part of the airport and airport city, which includes the central area (Schiphol CBD) and the commercial real estate in the area(s). Previously he was CEO of a development and construction company, financial advisor on several infrastructural projects and RE developer of several projects. Pieter completed an MSc in Business and Urban Economics, a postdoc in Financial Management and a Master's in Real Estate (completed with honours (cum laude)).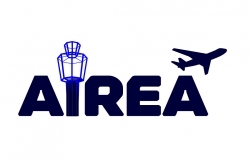 14:30hrs - 15:00hrs
A strategy for Western Sydney Aerotropolis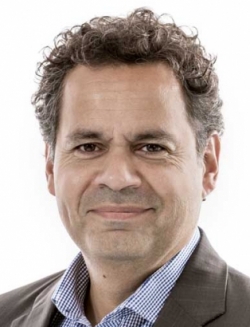 René-Alexander Marey
Senior Airport Architect
NACO
NETHERLANDS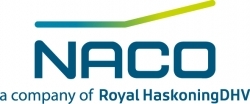 A strategy for Western Sydney Aerotropolis
Synopsis: As Sydney's new airport, Western Sydney Airport will do more than meet forecast aviation demand: it offers a once-in-a-generation opportunity to unlock Western Sydney's economic potential. This presentation outlines a strategy for the development of an 'aerotropolis' at Western Sydney Airport. Western Sydney Airport should play a primary role in Greater Sydney's airport system. Success will require policies that can catalyse the economic development of Western Sydney with an aerotropolis development centred around the airport. Western Sydney Airport represents the largest single catalyst to attract new industries to Greater Sydney's Western City.
The audience will learn:
Insight into Sydney's airport potential for aerotropolis development
Economic impact of airports on regional growth
Best practice of airport cities and the benefits for Sydney
Importance of governance in airport city development
Connectivity as a driver for airports and airport cities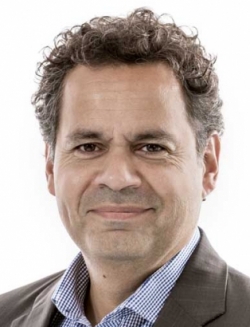 René-Alexander Marey
Senior Airport Architect
NACO
NETHERLANDS
Biography: René is a Senior Airport Architect at NACO, Netherlands Airport Consultants. He has gained extensive international experience on architectural and planning projects, including widely published high-profile signature architecture and urbanism projects. His architectural experience ranges from airports, to high-rise buildings and several museum projects across the world, working for internationally renowned architecture firms. René graduated from Delft University of Technology with a Master's degree in Architecture, having studied Civil Engineering, Urban Planning and Architecture. Airports have become a major focus for him at NACO, where his work ranges from air traffic control towers to airport city strategies. René is leading the Airport City group within NACO, having developed airport city projects in places such as Rotterdam, Eindhoven, Tehran, Mexico City, Kuala Lumpur, West Java and Sydney.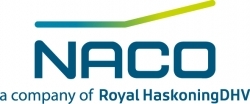 15:00hrs - 15:30hrs
Airport planning vs. airport city planning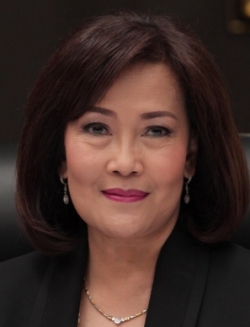 Polana Banguningsih Pramesti
Technical Director
Angkasa Pura Airports
INDONESIA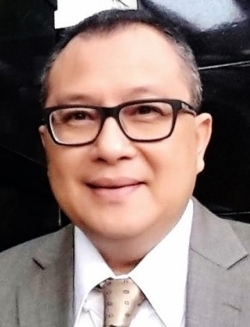 Yudhaprana Sugarda
Airport Planning Group Head
Angkasa Pura Airports
INDONESIA

Airport planning vs. airport city planning
Synopsis: Angkasa Pura, as one of the managing airport companies in Indonesia, is transforming the process of airport planning, where the planning of the airport city begins at the early stage of masterplanning. The study case of New Yogyakarta International Airport as a greenfield project shows that Angkasa Pura is not only developing an airport city plan within the airport boundary but also developing a plan of much greater area outside of the airport boundary, which is being jointly developed with the local government (provincial government and regional government) and supported by the central government. This phenomenon indicates that the Government of the Republic of Indonesia understands that developing an airport involves not only building the airport infrastructure but also, in the case of a greenfield project, developing a new economic growth pole and even a new self-sufficient city.
The audience will learn:
Airport for Tourism in Southeast Asia
Airport for tourism
Airport tourism development route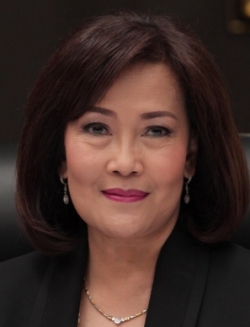 Polana Banguningsih Pramesti
Technical Director
Angkasa Pura Airports
INDONESIA
Biography: Polana Banguningsih holds a Bachelor's degree in Civil Engineering from Bandung Institute of Technology. She completed her Master's programme in Transportation at Bandung Institute of Technology in 1992. She has held various positions in the Ministry of Transportation of Indonesia, such as Head of Quality Construction of Civil DGAC (1992-2002), Project Leader PFBUJ (2002), Section Head of Integrated Airport Programme (2002-2005), Head of Sub Directorate of Airport Programme (2005-2007) and Head of Sub Directorate of Airport Infrastructure (2008-2013).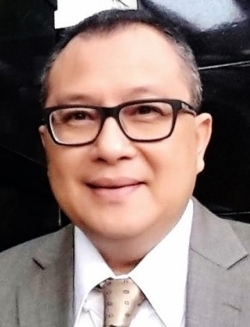 Yudhaprana Sugarda
Airport Planning Group Head
Angkasa Pura Airports
INDONESIA
Biography: Yudhaprana holds a Bachelor's degree in Architecture from Parahyangan Catholic University - Bandung and a Master's degree in Airport Management from Ecole Nationale de L'Aviation Civile in Toulouse, France. He began his career in the Technical and Civil Engineering Division at Angkasa Pura Airports in 1992. With over 20 years' experience in the corporation, today he is responsible for airport long-term planning and economics, and also monitoring the corporate sustainability programme. Besides airport development strategy, which entails airport masterplanning and terminal design, he is responsible for airport environment management, where his division evaluates and analyses the airport sustainability policy and procedures to ensure the airport planning quality matches the environmental standards issues.

15:45hrs - 16:15hrs
Managing the disruption of ground transport services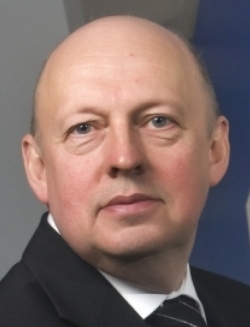 Christopher Wortley
Owner
Parkinguru Limited
NETHERLANDS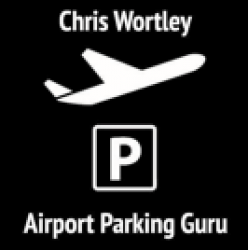 Managing the disruption of ground transport services
Synopsis: The changes in the ways that people access airports – Uber, Lyft and other ride share modes – has had an impact on non-aero commercial revenues. How can airports control and limit disruption, particularly when automated vehicles will impact further upon airport commercial revenues, forecourt and parking layout planning?
The audience will learn:
What is happening today
How airports can manage this situation
What airports must consider when masterplanning
How non-aero commercial revenues can be protected
How airports can create replacement commercial revenue streams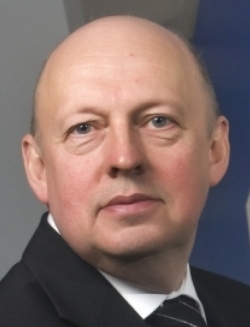 Christopher Wortley
Owner
Parkinguru Limited
NETHERLANDS
Biography: Christopher has extensive commercial experience developed within the retail and parking sectors. Before starting his consultancy in 2009, he worked for three of the world's largest car park operating companies as Director/General Manager. His focus is on improving the 'first and lasting' passenger experiences at airports. He believes that the passenger journey starts at the online pre-booking stage and continues with a dialogue with the passengers well after they have returned from their journeys. Chris believe that airports who talk to their customers regularly retain them. He has advised 'Big 4' investment banks and private investors on pre-acquisition and due diligence, and has had many articles published on how the application of new technology can drive airport costs down while improving the passenger experience. Chris holds an MBA from Henley Business School. He is a working member of the school's alumnus and philanthropic society, where he supports and mentors new students.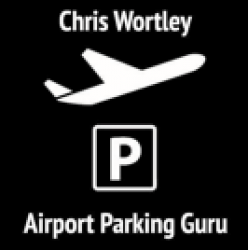 16:15hrs - 16:45hrs
Airport Express: getting it right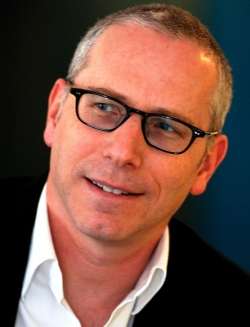 Oren Tatcher
Principal
OTC Planning & Design
HONG KONG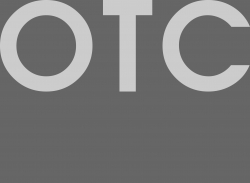 Airport Express: getting it right
Synopsis: Airport Express rail links to city centres have been installed in airports for decades, and are considered a must-have in most new airport developments. Unfortunately, in many cases airports fail to fully capitalise on that significant investment because of poorly conceived terminals, both on the city side and at the airport. Several case studies from around the world illustrate how careful passenger-orientated planning and innovative design solutions can make a big difference, improving the airport's competitiveness and greatly benefitting the city served by that airport.
The audience will learn:
The regional context for successful Airport Express service
Critical ingredients in the success of the airport-side Airport Express terminal
Critical ingredients in the success of the city-side Airport Express terminal
Possible solutions to Airport Express service at multi-terminal airports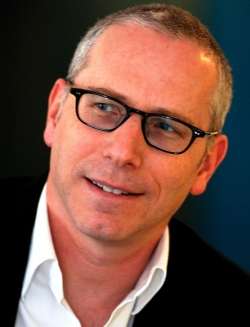 Oren Tatcher
Principal
OTC Planning & Design
HONG KONG
Biography: Oren has more than 23 years' experience in airport planning and airport passenger terminal planning and design. Previously with SOM, he is now Principal of OTC, a Hong Kong-based consultancy specialising in the planning of airport terminals as well as complex multi-modal transport hubs. Oren and his team have worked on airport planning and airport terminal projects in major airports around the world, including Hong Kong, Manila, Taipei, Singapore, Mexico City, Bangkok, Shanghai Pudong, Abu Dhabi, Kunming, New York JFK, Newark, Toronto, Orlando, Zurich and St. Petersburg. OTC has been responsible for terminal planning on most recent projects at HKIA, including the Midfield Concourse, Terminal 1 Enhancement, and the future Intermodal Transfer Terminal, new Terminal 2 and the Third Runway Concourse. A planner trained as an architect, Oren believes that the most creative terminal solutions are developed by professionals who are facile with both spreadsheets and sketch pads.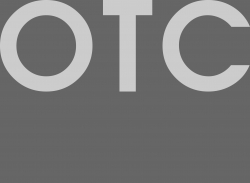 16:45hrs - 17:15hrs
Extending capacity and improving air travel with a new mode of transport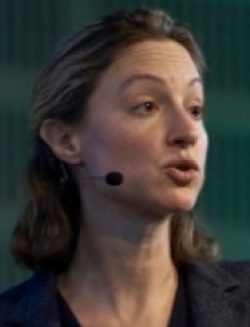 YJ Fischer
Senior International Business Development Lead
Hyperloop One
USA

Extending capacity and improving air travel with a new mode of transport
Synopsis: Hyperloop is the first new mode of transportation since the introduction of the aeroplane. It is direct, on-demand, autonomous and connects to all forms of transport. Hyperloop will be able to augment and improve air travel – connecting individuals with airports in a more seamless fashion, helping airports expand capacity by connecting regional airports into one airport hub, and improving the experience of moving through airports. When you can travel 50km in four minutes, you can connect airports virtually, at a fraction of the cost of expanding runways and terminals.
The audience will learn:
What is a Hyperloop?
Value proposition for inter-airport travel
Value proposition for city to airport travel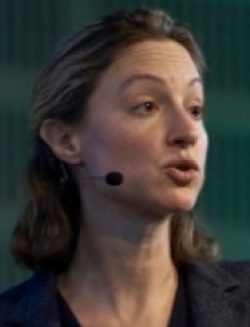 YJ Fischer
Senior International Business Development Lead
Hyperloop One
USA
Biography: YJ works at the intersection of business development, international policy and law to shape Hyperloop One market entry strategy globally. She is a seasoned lawyer and public policy professional. Prior to joining Hyperloop One, she worked for a decade crafting policy across state, federal and international governments. She served at the United States Department of State, implementing the Iran nuclear deal, and was Chief of Staff for the highest-ranked career diplomat. YJ received her BA from Barnard College and her JD from Columbia University. She is the recipient of numerous awards, including the State Department's Meritorious Honor Award and Kirkland & Ellis Pro Bono Service Award.

Well-run conference that provides educational opportunities for all disciplines
Candace McGraw, CEO, Cincinnati/Northern Kentucky International Airport, USA
20, 21, 22
March 2018
Click here to enter these dates in your e-diary or Google Calendar
SKYTRAX
WORLD AIRPORT AWARDS
CONFERENCE HOURS
Tue 20 Mar - 08:45-17:30
Wed 21 Mar - 09:00-17:30
Thu 22 Mar - 09:00-13:30
EXHIBITION HOURS
Tue 20 Mar - 10:00-18:30
Wed 21 Mar - 10:00-17:30
Thu 22 Mar - 10:00-15:00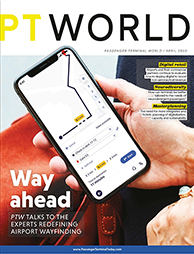 Click here for free magazine subscription + media pack