Conference Chairs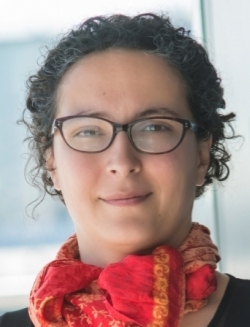 Léa Bodossian
Secretary General
Airport Regions Conference
BELGIUM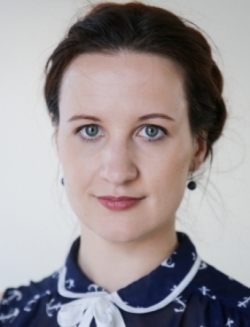 Milda Manomaityte
Director
Global AirRail Alliance
UK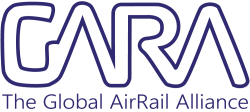 Conference Chairs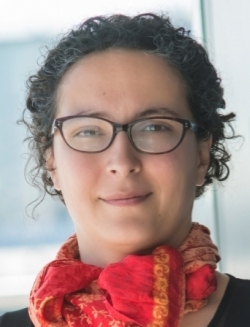 Léa Bodossian
Secretary General
Airport Regions Conference
BELGIUM
Biography: Léa has been ARC Secretary General since 2011. Before that, she spent a large part of her career dealing with aviation issues, especially in the European Aviation Safety Agency (EASA) and the European Commission. By training she is a spatial planner and a researcher with a specialisation in economic development near airports. She holds Master's degrees in Spatial Planning, Political Sciences and European Affairs. The Secretary General is the general administrator of the ARC, based in Brussels. The role of the secretariat is to support and promote members' positions on policy development, to help them in their projects.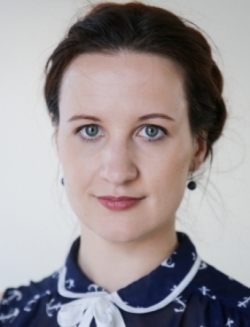 Milda Manomaityte
Director
Global AirRail Alliance
UK
Biography: Milda is the founder and Director of the Global AirRail Alliance. She has a background in transport journalism, having worked on a number of international trade publications since 2000. In 2008 she founded an online publication, airrail NEWS, focusing on rail links to airport projects. It has since grown into a global membership organisation helping airports, rail operators, planners and suppliers find the best solutions for intermodal cooperation.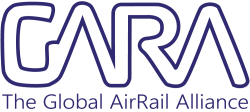 09:10hrs - 09:40hrs
Airport urbanism: how can airports and cities grow together?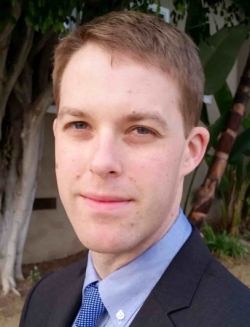 Max Hirsh
Professor
University of Hong Kong
HONG KONG

Airport urbanism: how can airports and cities grow together?
Synopsis: Airport urbanism (AU) is a new people-focused approach to designing airports, and to planning the urban districts that surround major airport hubs. Focusing on eight key drivers of success, AU leverages existing assets in the airport area to increase non-aeronautical revenue, improve the passenger experience and develop local communities. By revealing the desires of the people who use the airport on a regular basis – passengers, residents and employees – airport urbanism empowers us to see more clearly how airports and cities can grow together for mutual economic benefit.
The audience will learn:
How to build successful urban developments around the airport
How to increase non-aeronautical revenue
How airports and cities can grow together for mutual benefit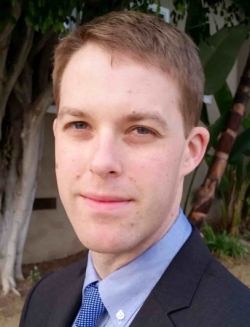 Max Hirsh
Professor
University of Hong Kong
HONG KONG
Biography: Max is a leading expert on airports and urban infrastructure. Passionate about air travel, he works with airport authorities and urban planning agencies around the world to help shape the future of airports and the cities they serve.

09:40hrs - 10:10hrs
Aviapolis – the economic engine at Helsinki-Vantaa Airport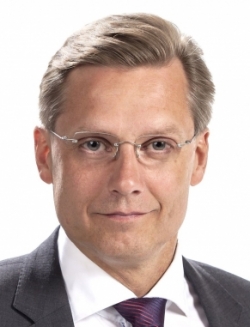 Jose Valanta
Director of Business Development
City of Vantaa
FINLAND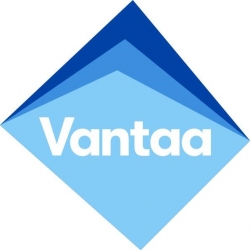 Aviapolis – the economic engine at Helsinki-Vantaa Airport
Synopsis: The Aviapolis area was for a long time an underdeveloped area concentrating on logistics, large-scale warehouses and more or less under-utilised possibilities of housing and trade. But in the mid-1990s a change in mindset occurred. After that, this former noisy backyard – which was more or less kept as a source of growth limitation for the city – turned into a source of new activity, growth and prosperity. Today that mindset is increasingly feeding itself.
The audience will learn:
Airport-city concept of Aviapolis area close to Helsinki Airport
Local economic growth engine phenomena
How to combine housing and economic growth in the same area
The importance of place-branding
Co-design and commitment of several stakeholders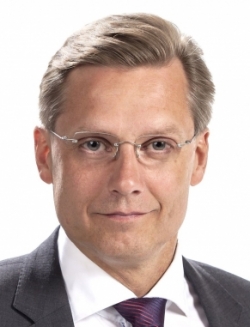 Jose Valanta
Director of Business Development
City of Vantaa
FINLAND
Biography: Jose currently works as the Director of Economic Development in the City of Vantaa. He is the leader of the Business Services unit and also a member of the Executive Committee of the city. His responsibilities cover the overall economic development of Vantaa, including the Aviapolis area, which is the fastest-growing business district in Finland and situated next to Helsinki Airport. Jose has wide experience in various public-sector development and management tasks. He has also been a founder of several municipal companies and organisations, as well as a member of various steering groups and a member of the boards of directors in many municipal companies. Previously he worked as a Director of Development in the City of Lahti, Sub-Regional Director of the Lahti region, and Development Manager at Finnish local and regional authorities.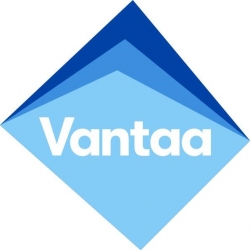 10:10hrs - 10:40hrs
Combined relocation of a civilian/a military airport in Daegu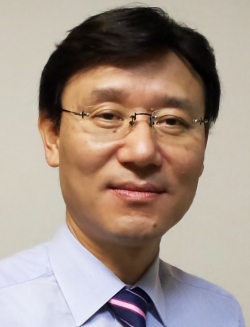 Daegyeong Park
Director
Daegu Metropolitan City
KOREA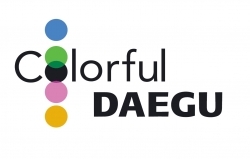 Inkyoung Kim
Project Manager
Daegu Metropolitan City
KOREA
Combined relocation of a civilian/a military airport in Daegu
Synopsis: Situated in the southeastern part of Korea, Daegu has an international airport and a military airport 5 km from the downtown area. Due to its location, people have been suffering from serious noise damage and infringement of property rights for over 60 years. Currently the relocation of both airports is ongoing, and profits gained from the redevelopment of the current airport site will be used to construct a new civilian and military airport. It is our wish that with the new airport as the centre, we will establish an airport city.
The audience will learn:
A unique case of a new airport development in South Korea
Endowment and concession procedure for a military airport relocation, profits gained from the redevelopment or parcelling out of the previous military site, the project operator could recover investment costs
Measures and solutions taken to increase public awareness and understanding due to conflicts raised by a wide range of stakeholder groups including two candidate sites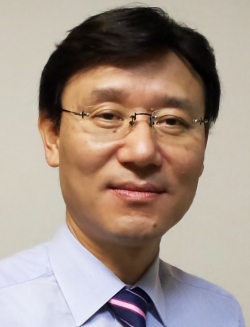 Daegyeong Park
Director
Daegu Metropolitan City
KOREA
Biography: Daegyeong has been working for City of Daegu for 29 years. During this period he has accumulated a variety of experience including working at a new airport development bureau, and in investment promotion, policy planning and city council affairs. He has been working as Director of the Airport Policy Division since 2016.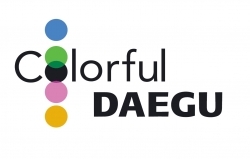 Inkyoung Kim
Project Manager
Daegu Metropolitan City
KOREA
Biography: Inkyoung has been working for the city of Daegu since 2000, involved with various international outreach projects including investment promotion activities and the attraction of international conventions. She has travelled to over 40 countries as part of her job, and has been involved with airport projects since 2015 when the Korean national government announced its intention to construct a new gateway airport in the southeastern part of Korea.
11:00hrs - 11:30hrs
Heathrow delivering sustainable growth through surface access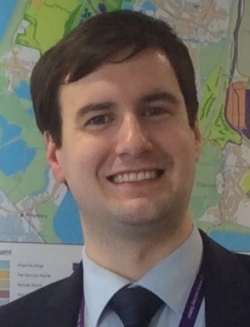 Christopher Joyce
Head of Surface Access Strategy
Heathrow Airport
UK

Heathrow delivering sustainable growth through surface access
Synopsis: The presentation will offer a summary of Heathrow's surface access strategy for expansion, including how new rail connections will help put Heathrow at the heart of the UK transport network and how an ambitious and innovative transport plan will help deliver expansion in a sustainable way that benefits all users of the transport network.
The audience will learn:
Understand Heathrow's plans for expansion and growing the airport sustainably
Future rail connections to the airport and how they will help support economic growth
How Heathrow is becoming a better neighbour to local communities and investing in local transport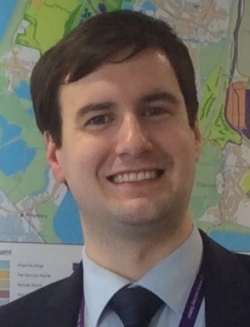 Christopher Joyce
Head of Surface Access Strategy
Heathrow Airport
UK
Biography: Chris is Head of Surface Access at Heathrow, leading the team responsible for development of the surface access strategy, engagement on key strategic projects such as HS2, Crossrail and Smart Motorways as well as delivery of the sustainable transport programme for airport passengers, colleagues and freight. He originally joined Heathrow in January 2012 as Surface Access Strategy Manager to develop the Airport Surface Access Strategy and Masterplan as well as engaging in the long-term planning process for the road and rail network in the UK. Most recently he played a key role in Heathrow's submissions to the Airport Commission and Airports National Policy Statement. He joined the airport from a senior management position in transport planning consultancy, where he was responsible for a range of development projects for private- and public-sector clients in London and across the UK.

11:30hrs - 12:00hrs
Addressing accessibility through green travel planning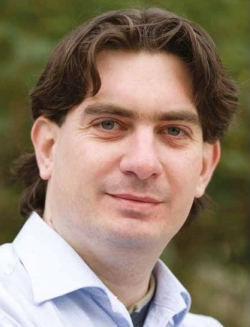 Robert Galea
Senior Planning Officer
Airport Regions Conference
BELGIUM
Addressing accessibility through green travel planning
Synopsis: Malta experiences significant transportation issues, particular with home-to-work travel. There are social issues associated with car ownership, which is very high considering the island's size. The airport in Malta is a major employer but most employees use their cars to travel to and from work. The aim is to reduce reliance on private cars through alternative, greener measures, especially since many workers do not need their cars for work purposes. Using real-life examples, a Green Travel Plan is being suggested for the airport, particularly in view of the recent masterplan that envisages an increase in commercial floor space.
The audience will learn:
Outline of Malta and the current situation
Particular issues relating to transportation
Principles of green travel
Development of green travel plans
Aims of developing further green travel in the local scenario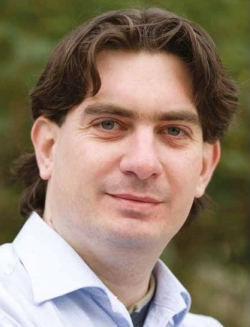 Robert Galea
Senior Planning Officer
Airport Regions Conference
BELGIUM
Biography: Robert is a chartered town planner with 20+ years' experience in Malta. He graduated from the universities of Birmingham and Nottingham. He specialises in transportation planning and development effects on transportation. He has undertaken research on transportation systems, solutions and EU affairs. He has three years' experience with the local highways agency, coordinating and dealing with major developments but also work relating to transportation networks, and project management on EU-funded projects. He is a part-time lecturer in the Faculty of the Built Environment at the University of Malta, lecturing on transport policy and planning. Robert has good connections with various EU bodies and is regularly consulted, in a personal capacity, particularly in the field of aviation (land use and planning, not flight operations). He is a member of: the Royal Town Planning Institute, Chartered Institute of Logistics and Transport, Institution of Highways and Transportation, and the Malta Chamber of Planners. Personal fact: Interests: art, music, history, military architecture, reading, travel.
12:00hrs - 12:30hrs
Urban quality – a challenging factor of attractiveness for airport areas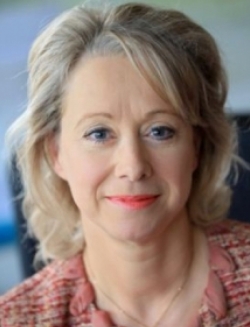 Elisabeth Le Masson
Member of the Board
Hubstart Paris Region Alliance
FRANCE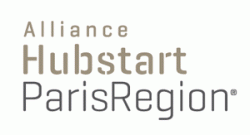 Urban quality – a challenging factor of attractiveness for airport areas
Synopsis: Airport areas often suffer from mono-functional urban planning, second-rate architecture, insufficient transportation and a poor living environment. Why are urbanity and hospitality important? What are the solutions to create an attractive, people-centred and enjoyable airport area? How is it possible to involve the local communities (inhabitants, employees, visitors) in the process? How to use urbanity and hospitality as marketing assets? The presentation will outline the example of Paris-CDG and Le Bourget airport area.
The audience will learn:
Paris-CDG and Le Bourget airport area presentation
The urban quality in the airport area: difficulties and challenges
Innovative solutions and experiences
Conditions of success: the governance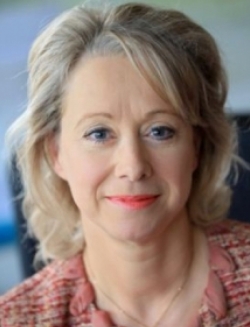 Elisabeth Le Masson
Member of the Board
Hubstart Paris Region Alliance
FRANCE
Biography: Elisabeth has 30+ years' experience in the airport industry, and 10+ years' experience working with public and private stakeholders for the development of the Paris CDG and Le Bourget airport area and creating a win-win relationship between the airport and its surrounding territory. She is a founding member and member of the Board of Hubstart Paris Region, the alliance in charge of the international promotion of the Paris-CDG and Le Bourget airport area. In that capacity, she is the initiator of the concept of the sustainable airport area, which aims to ensure a sustainable long-term, profitable development for the territory, its businesses and its residents.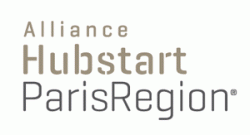 14:00hrs - 14:30hrs
Connecting a region on the ground and in the air: Toronto's growth and vision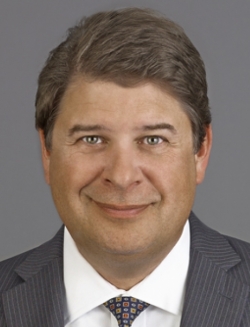 Martin Boyer
Vice President and Chief Information Officer
Greater Toronto Airports Authority
CANADA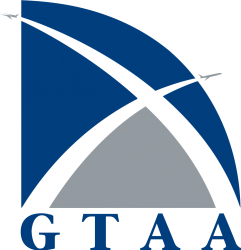 Connecting a region on the ground and in the air: Toronto's growth and vision
Synopsis: Around the world, a new tier of international airports known as mega-hubs are emerging, thanks to growing consumer demand for air travel, which is expected to double over the next 30 years. Mega-hubs create prosperity through global connectivity that far outweighs the economic strength of the local airport's home region. The connecting passenger flows make routes viable for air carriers that local markets alone could not support. Such connectivity is a source of competitive advantage to the city-region in which the airport is situated, and it confers economic benefits to the country as a whole through the facilitation of greater trade, tourism and foreign direct investment. Because of Toronto Pearson's tremendous growth in recent years, we now stand on the verge of joining this elite group of airports. If we can make the jump to mega-hub status, Toronto Pearson will become one of the world's most significant gateways for trade and tourism. One of the biggest challenges to this growth is ground congestion. Toronto Pearson has a vision for a regional transit centre that will allow us to connect the region on the ground just as successfully as we've done in the air.
The audience will learn:
Current and forecast growth at Toronto Pearson
Challenges to growth (ground congestion)
New regional transit centre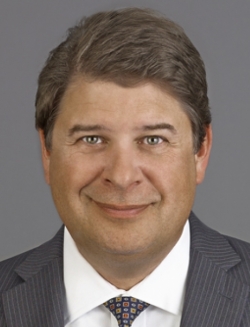 Martin Boyer
Vice President and Chief Information Officer
Greater Toronto Airports Authority
CANADA
Biography: Martin joined the GTAA as VP and CIO in 2014. He most recently led the GTAA's successful transition to a new technology partner. This activity was part of a larger transformation programme to maximise business value and support the GTAA's business strategy. The programme also focuses on cybersecurity, disaster recovery, business continuity and enhancement of overall systems stability/reliability. Before joining GTAA, Martin was Head of the Project Management Office at Group Desjardins' General Insurance Division. He was responsible for ensuring alignment between the office's corporate portfolio and Group Desjardins' overall corporate strategy. Prior to this, Martin held various roles at Air Canada, including VP of Operations for Air Canada subsidiary Destina (2005-2009); Senior Director, Operation IT (2009-2011); and Senior Director, B787 Programme (2011-2013). Martin holds a Bachelor's degree in Engineering and a Master's degree in Computer and Communications Networks.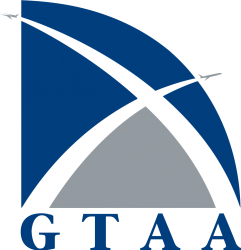 14:30hrs - 15:00hrs
How the airports contribute to regional growth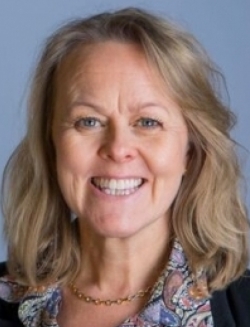 Charlotte Ljunggren
Director, Göteborg Landvetter
Swedavia
SWEDEN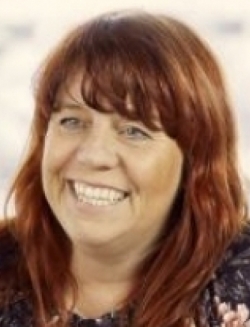 Susanne Norman
Director, Regional Airports and Director Åre Östersund
Swedavia
SWEDEN

How the airports contribute to regional growth
Synopsis: In this seminar, a description is given of how Swedavia's airports work with Swedish business communities and municipalities as well at the regional and national level for increased access and regional growth. The work to promote and develop the tourism industry is also described in more detail.
The audience will learn:
Promote and develop the tourism industry
Work with Swedish business communities, and municipalities at the regional and national level for increased access and regional growth
Sweden's regions are growing and have ambitions for the future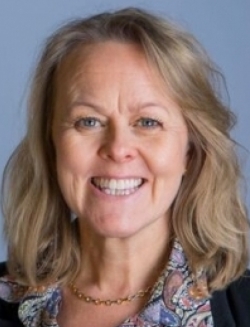 Charlotte Ljunggren
Director, Göteborg Landvetter
Swedavia
SWEDEN
Biography: Since 2012 Charlotte has been responsible for the International Airport of West Sweden, with 100 direct destinations and close to seven million passengers per year. The airport is the platform for over 100 companies and a big contributor of work opportunities to the region, with more than 4,000 employees. Charlotte collaborates with the public sector, trade and industry, and the tourism sector to attract international airline companies and businesses to develop in the region. She has more than 20 years' experience in the transport, service and tourism sectors from national and international shipping companies, Stena Line, Silja Line, Color Line and Sea Containers Ltd.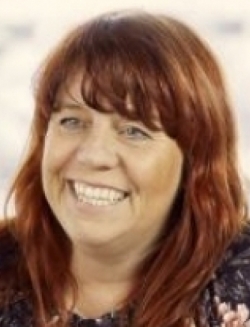 Susanne Norman
Director, Regional Airports and Director Åre Östersund
Swedavia
SWEDEN
Biography: Susanne has been Airport Manager at Åre Östersund Airport, which is a regional airport in the middle of Sweden, since 2008. Since 2013 she has also been Airport Director and responsible for Swedavia's remaining six regional airports, which are strategically located from north to south and have a flow of approximately six million passengers per year. To attract trade and industry, the business world and tourism to these regional parts of Sweden, Susanne is constantly cooperating with local politicians and tourism sectors to develop these areas. Today's globalisation and increased travel make high demands on airports, and Susanne has long experience to lead companies and streamline procedures.

15:00hrs - 15:30hrs
Planning for the sustainable evolution of Dublin Airport and its environs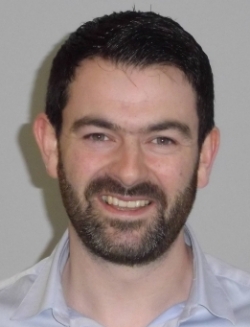 Cathaldus Hartin
Senior Executive Planner
Fingal County Council
IRELAND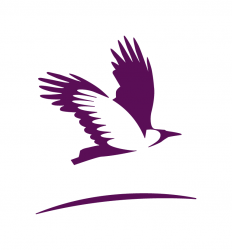 Planning for the sustainable evolution of Dublin Airport and its environs
Synopsis: The presentation will examine the approach taken by Fingal County Council in the preparation of its current land use planning framework for Dublin Airport. Given the role that Dublin Airport plays as the principal gateway to Ireland, in its community as well as its surrounding areas and as an important strategic infrastructure and economic entity, the presentation will look at the techniques employed by Fingal County Council to inform planning policy for the future sustainable development of the airport and its environs. Ultimately the plan will act as a framework against which future development proposals will be assessed.
The audience will learn:
Overview of the Irish planning system
Roles and aims of Fingal's land use plan for Dublin Airport
How environmental protection is assimilated into the plan-making process
How to plan for integrated transport solutions
Social perspectives platform – innovative techniques for stakeholder engagement and issue development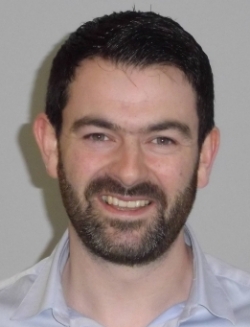 Cathaldus Hartin
Senior Executive Planner
Fingal County Council
IRELAND
Biography: Cathaldus is a senior planning professional with Fingal Council, Dublin. After graduating from Queen's University Belfast with a Master's in Town and Country Planning, he gained extensive experience in the Irish public sector at local and regional level. He has worked on many innovative projects including the Longford Development Plan, winner of the Irish Planning Institute Award for Plan Making and first development plan in Ireland to receive Plain English certification from the National Adult Literacy Agency. Part of a multi-disciplinary team in the Planning and Strategic Infrastructure Department of Fingal, he has responsibility for the development of a land use planning strategy for Dublin Airport. He is also charged with active land management of residential lands within County Fingal, including the development and implementation of government policy, and chairs the Dublin Housing Taskforce Committee. Personal fact: In his spare time you can find him on a Gaelic football field.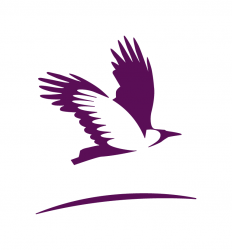 15:45hrs - 16:15hrs
Supporting the airport area's growth and development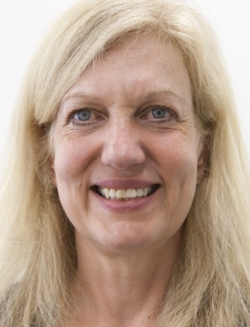 Ulla Ruuskanen
Project Manager
City of Vantaa
FINLAND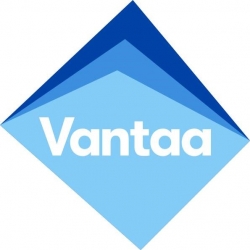 Supporting the airport area's growth and development
Synopsis: Helsinki Airport is a gateway to Finland. The City of Vantaa with Helsinki-Uusimaa regional council are cooperating to get all the stakeholders to work more closely together to strengthen our position in the global competition. This public-private cooperation also involves citizens acting as ambassadors for our city. Aviapolis has excellent connections, including the Ring Rail line that connects many residential areas to the airport and Aviapolis; furthermore, all the main highways are close by. Aviapolis is the first touch for visitors coming to Finland.
The audience will learn:
We have been promoting a welcoming airport area to future inhabitants or employees in an innovative way
How to engage visitors, inhabitants and employees to make them act as 'ambassadors' of the airport
How to build a sustainable airport area (smart and clean)
How to create urban quality and hospitality of the airport area
Connectivity is the key – how we dealt with it in airport city Aviapolis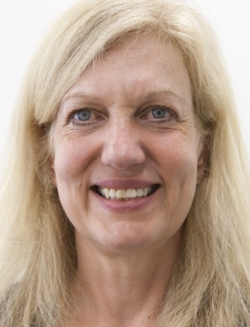 Ulla Ruuskanen
Project Manager
City of Vantaa
FINLAND
Biography: Ulla is a marketing communications professional with a strong background in digitalisation. She has been involved in marketing activities to promote Aviapolis. She currently works as a Project Manager on the 'Co-creation network for airport area's growth and development' project, a joint venture between City of Vantaa and Helsinki Uusimaa Regional Council to promote Helsinki-Vantaa Airport and Aviapolis, the area around airport. Before joining the city of Vantaa in 2014, Ulla lived in a ski resort in Lapland for two years and was involved in destination marketing, Lapland brand and the strategy work for the Luosto resort where she lived.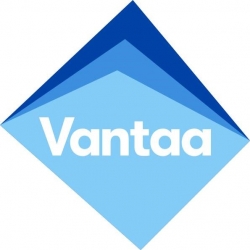 16:15hrs - 16:45hrs
Community-centred airport link development for Heathrow Southern Rail access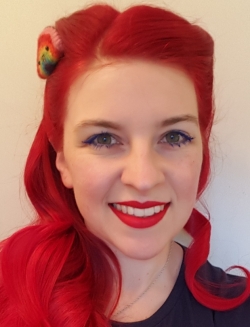 Julianna Moats
Principal Engineer
WSP
UK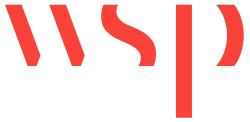 Community-centred airport link development for Heathrow Southern Rail access
Synopsis: A rail link between Heathrow Airport and London Waterloo Station has been on the British Government's radar for half a century. The difference between this proposal and all others that have come before, or have come since, is that this is a regeneration project, not a rail link project. The presentation will focus on the challenges of harmonising the priorities and timelines of numerous local and national stakeholders.
The audience will learn:
How engagement with local stakeholders can improve the design and acceptance of an air-rail link
How air-rail links can be opportunities for development and place-making
The unique challenges of coordinating a joined-up approach for an air-rail link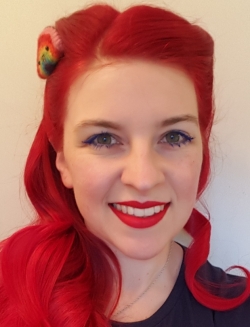 Julianna Moats
Principal Engineer
WSP
UK
Biography: Julianna is a railway engineer working on the design of new stations and railway lines in Great Britain, including Crossrail, High Speed 2 and Southern Rail Access to Heathrow. She enjoys railway engineering for the unrivalled scale of sustainable and transformational social impact that railways can bring to communities. Outside of work, Julianna is a committee member and ambassador of Young Rail Professionals, a not-for-profit organisation run entirely by volunteers who work to inspire and develop the future generations of the railway industry.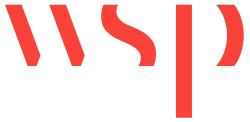 16:45hrs - 17:15hrs
Importance and chances of modernisation: metro station renovation in Amsterdam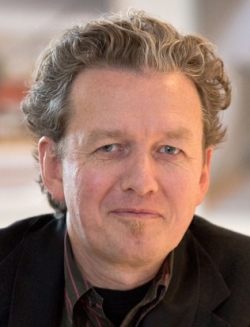 Maarten van Bremen
Architect
Group A
NETHERLANDS

Importance and chances of modernisation: metro station renovation in Amsterdam
Synopsis: Today's airports provide passengers with a pleasurable experience during their stay. The interconnection with public transport, the journey to and from the airport, is indispensably linked with passenger expectations and demands. Metros play a leading role in that. While most European metro systems age, the urge for renovation and modernisation is tied in with passenger safety and comfort. Successful city-to-airport development starts with seamless and pleasurable connectivity. In the era of 'time-space compression', spatial comfort needs to be rethought. Our project, the renovation of the Metro Oostlijn stations in Amsterdam, addresses these topics of passenger satisfaction through spatial comfort.
The audience will learn:
Urgency for modernisation and rethinking of transport hubs
Specific approach to place-making and identity
Creating passenger flow and experience
Renovation as a resource-saving alternative to new building
Integral approaches for future-orientated solutions and technologies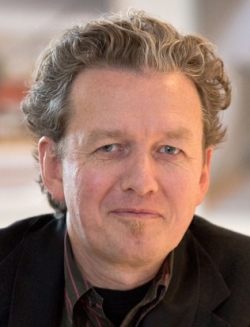 Maarten van Bremen
Architect
Group A
NETHERLANDS
Biography: Maarten is an architect and, as a partner at Group A architects, responsible for a broad range of projects. His architectural experience ranges from masterplanning projects to large housing projects and public interiors. Over the years, he has become an expert in redevelopment projects, displaying a sensitive and refreshing outlook on the reuse of early modern architecture, such as the brutalist metro stations of the Oostlijn in Amsterdam. Maarten uses his knowledge of complex projects to retain quality while at the same time addressing all stakeholders requirements. While being active at Group A, he has tutored and lectured at the Academy of Arts and Architecture in Rotterdam, and joined Den Haag Design, a foundation researching the relationship between design and government. In short, he is an architectural 'omnivore' who enjoys blending concept and detail into a clever spatial solution at any scale.

Excellent event
Vincent Harrison, Managing Director, Dublin Airport, Ireland
20, 21, 22
March 2018
Click here to enter these dates in your e-diary or Google Calendar
SKYTRAX
WORLD AIRPORT AWARDS
CONFERENCE HOURS
Tue 20 Mar - 08:45-17:30
Wed 21 Mar - 09:00-17:30
Thu 22 Mar - 09:00-13:30
EXHIBITION HOURS
Tue 20 Mar - 10:00-18:30
Wed 21 Mar - 10:00-17:30
Thu 22 Mar - 10:00-15:00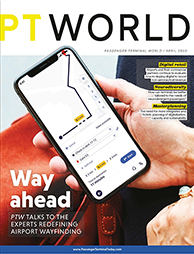 Click here for free magazine subscription + media pack