Conference Chairs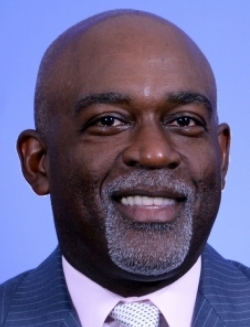 Maurice Jenkins
Director Information Systems & Telecom
Miami Dade Aviation Department
USA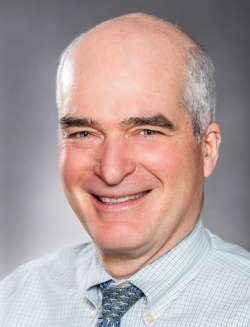 Al Lyons
SVP Firmwide Director of IT & Electronic Systems
HOK
USA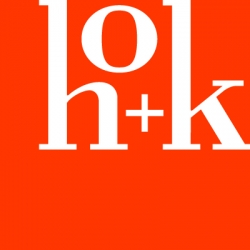 Conference Chairs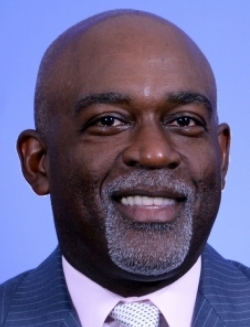 Maurice Jenkins
Director Information Systems & Telecom
Miami Dade Aviation Department
USA
Biography: Maurice functions as the principal advisor to the Aviation Director on all matters related to information management and information technology. He has served in this capacity since September 2000. He is responsible for defining and managing capital planning as well as investment management processes to ensure their successful implementation and integration with the department budget, acquisition and planning processes. He has full strategic and tactical responsibility for the direction, planning, creation and operation of the Aviation Department's information technology infrastructure, telecommunications services, application support, end-user support services and training. Prior to his appointment as Division Director, he served as the Aviation Department's Chief of Information Systems, responsible for the development and implementation of standards-based policies and procedures that support business operations and improved the overall quality of service of enterprise IT systems. Maurice's strategic vision has successfully culminated in the integration of new technology in the opening of the new South and North Terminals at Miami International Airport. In addition, the success of these new system implementations – such as Propworks and PeopleSoft ERP – show his technical acumen and dedication to serving the people of Miami-Dade County. He has implemented an area-wide marketing information service to hotels and convention centres using current flight information.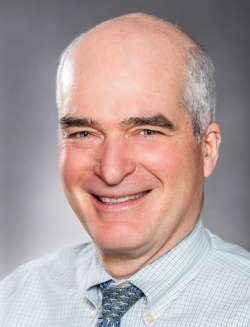 Al Lyons
SVP Firmwide Director of IT & Electronic Systems
HOK
USA
Biography: Al is HOK's Information Technology and Communication (ITC) director based in the New York office. As part of HOK's global engineering group, he optimises these systems to automate business processes, incorporate smart building strategies and improve overall performance. Over the past three decades, Al has been responsible for design and integration of electronic systems for several large airport projects. He is particularly focused on leveraging new and emerging technologies to improve guest/traveller experience, reduce costs and create operational efficiencies. Working with HOK's multidisciplinary teams, Al develops innovative ways of integrating ITC systems and infrastructure into the design.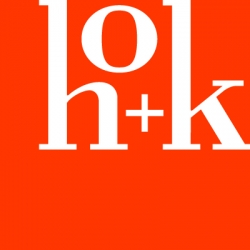 09:05hrs - 09:35hrs
Can bag drop take place on your doorstep?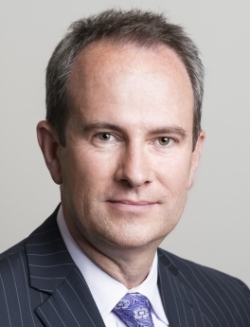 Paul Mewett
Executive Vice President
AirPortr
UK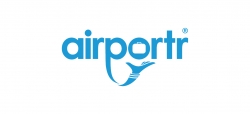 Can bag drop take place on your doorstep?
Synopsis: In partnership with British Airways, AirPortr now offers a service that brings the airport bag drop experience to your doorstep. Participating customers can take advantage of massive time savings on their departure day, better utilise public transportation and breeze through the airport security ready and luggage-free. The next time they see their suitcase will be on the baggage carousel at their destination. How does it work? Why hasn't this been done before? How were approvals granted and are there incremental security benefits to this method of processing?
The audience will learn:
How it works
The challenges to implementation
What this means for airports in the long run
Ancillary security benefits, such as decentralising check-in
Does this offering have applicability outside the UK?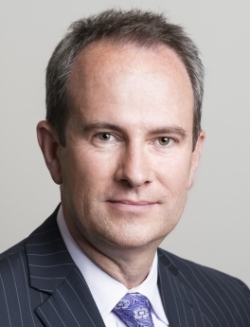 Paul Mewett
Executive Vice President
AirPortr
UK
Biography: Paul is the Executive Vice President responsible for business development and global expansion at AirPortr. He is based in London and has 30 years' industry experience, and his efforts are aimed at continuous improvement as it relates to simplifying passenger and baggage processes. With a solid track record of delivering innovation, Paul works extensively with numerous stakeholders including all levels of government, as Portr works to expand its product offerings on the international stage.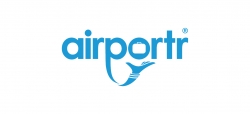 09:35hrs - 10:05hrs
Decreasing baggage waiting times through holistic quantitative analysis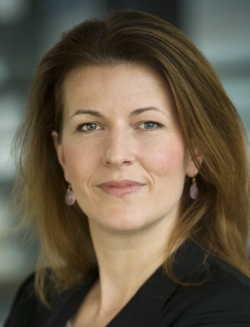 Louise Brix-Hansen
Head of Airport Optimization
Copenhagen Airports AS
DENMARK

Decreasing baggage waiting times through holistic quantitative analysis
Synopsis: Surveys indicate that one of the greatest improvement areas in CPH is to reduce the baggage reclaim waiting times. In close cooperation with ground handlers and airlines, a thorough study was made of the entire arrival process, from pre aircraft arrival to passengers' receipt of baggage in the reclaim area, to identify the primary root causes of the problem. Multiple improvements were identified, of which the key elements were: reducing variation between scheduled time of arrival and actual time of arrival, timely receipt and use of accurate data, and improved planning process.
The audience will learn:
How holistic quantitative analysis can be used to reduce total cost of operation
How reducing variation can positively impact resource and capacity requirements
How 'timely arrivals' can improve process performance and passenger experience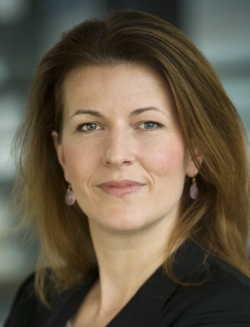 Louise Brix-Hansen
Head of Airport Optimization
Copenhagen Airports AS
DENMARK
Biography: Louise works as a Senior Project Manager within Operations & Passenger Solutions in Copenhagen Airports. She has an Executive MBA and 19 years' international experience, working as a leader and strategic specialist. She joined the aeronautical industry in 2014 after working many years within the shipping industry and as a consultant. Her primary areas of work experience include operational optimisation and line management, and her key skills include quantitative analysis, strategic optimisation, business development and change leadership.

10:05hrs - 10:35hrs
Baggage at Heathrow: expansion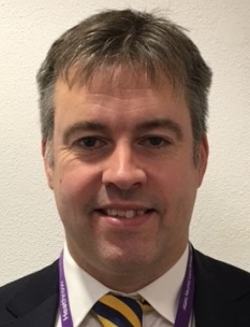 Alan Cowper
Baggage Director, Operational Strategy
Heathrow Airport Limited
UK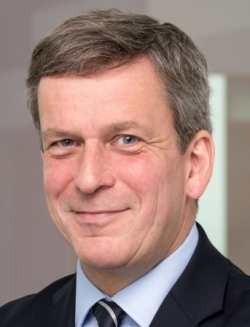 John Beasley
Associate Director
Arup
UK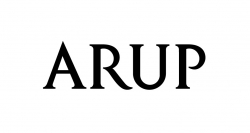 Baggage at Heathrow: expansion
Synopsis: Following the UK Government's decision on runway expansion, Heathrow Airport and Arup are working together to refine and develop the baggage masterplan. The presentation will set out our latest thinking on the next steps in delivering the masterplan at Heathrow. In particular we will look at baggage options for the next phase of Terminal 2 – a key step along the path to maximising Heathrow's capacity. We will share some of our insights arising from previous baggage projects and operations, and explain how these, together with ambitious objectives for the future, will shape the baggage service at Heathrow.
The audience will learn:
Response to Brexit and the UK Government's decision on airports
Heathrow's baggage masterplan
Insights from recent baggage system projects
Terminal 2 Phase 2 – baggage system options
Value of a strategic framework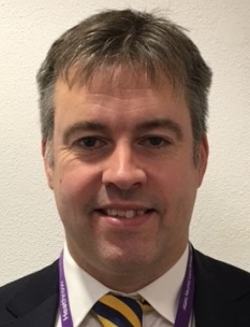 Alan Cowper
Baggage Director, Operational Strategy
Heathrow Airport Limited
UK
Biography: Following nine years running Heathrow's baggage operations, Alan is now responsible for future operations strategy in baggage, focusing on the development of baggage concepts to support two- and three-runway futures. During his tenure in baggage operations, Heathrow led improvements in both baggage operating costs and performance as well as delivering new baggage infrastructure into service for Terminal 5, Terminal 3 and Terminal 2.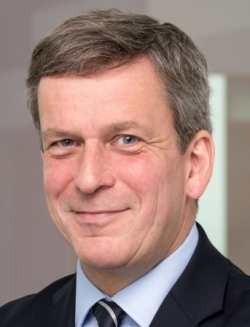 John Beasley
Associate Director
Arup
UK
Biography: John joined Arup following more than five years with Heathrow Airport, where he was Head of Baggage Strategy. There he shaped the Q6 Strategic Baggage Programme, bringing together capital delivery and operations into a coherent, benefits-focused programme. He led the Baggage Resilience Programme at Heathrow – a multi-disciplinary programme covering people, processes and business change, regulatory change, as well as significant investments in new and enhanced facilities. Recent assignments at Arup have included contributing to the strategic brief for Heathrow expansion, work at Terminal 4 on reclaim improvements, and a review of the baggage masterplan for Dublin Airport including advice on procurement strategies for HBS replacement. He is currently working on Heathrow expansion initiatives, including the development of baggage concepts for both two- and three-runway futures.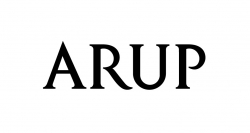 10:35hrs - 11:05hrs
Delivering additional baggage capacity in Heathrow's constrained environment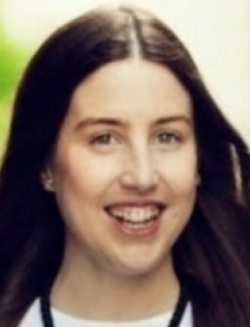 Alicia Mouriz
Project Manager
Heathrow Airport
UK

Delivering additional baggage capacity in Heathrow's constrained environment
Synopsis: Providing effective and sufficient infrastructure is a challenge for airports worldwide. Retaining operational flexibility while growing passenger numbers can be severely constrained by the available footprint. Heathrow Airport has been looking to deliver additional make-up capacity through reviewing operational processes, adopting innovative approaches and making better use of existing infrastructure. Arup has been working in close collaboration with Heathrow Airport on this initiative and will reflect on their solutions: for example, the introduction of new ways of working, such as compressed or batch building combined with the supporting infrastructure to future-proof Terminal 5.
The audience will learn:
Insight into Heathrow's approach to design and construction within a constrained environment
Opportunities for efficiencies to be gained from the introduction of new ways of working
Benefits of the programme designer role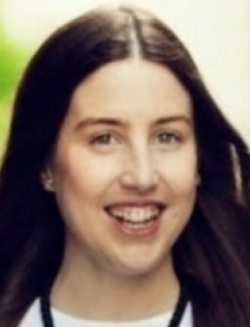 Alicia Mouriz
Project Manager
Heathrow Airport
UK
Biography: Alicia works as Project Manager within Heathrow's Baggage Programme team, where she is responsible for a number of complex projects to improve capacity and resilience in Terminal 5. She has experience in high-profile projects including airports in the UK and Spain. Her experience comprises structural design, environmental and project management. She has strong analytical and problem-solving skills. She is a Chartered Engineer with the Institution of Civil Engineers and she studied for an MBA to improve her professional profile with a deeper knowledge of the business environment. Personal fact: In her spare time she enjoys travelling and playing the piano.

11:25hrs - 11:55hrs
Baggage as a Service – how to achieve door-to-door baggage services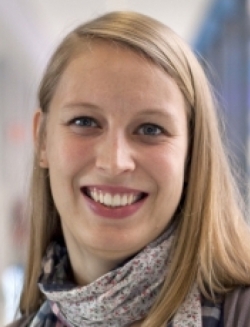 Katinka Bergema
Postdoc Researcher
Delft University of Technology
NETHERLANDS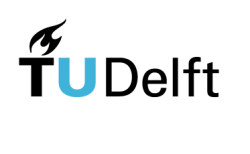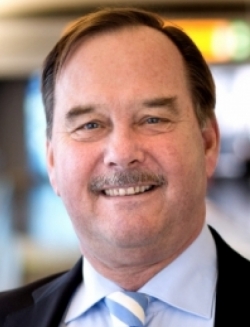 Ad Rutten
Director
OMS
NETHERLANDS

Baggage as a Service – how to achieve door-to-door baggage services
Synopsis: This session presents the joint effort of ACI, Delft University of Technology, PASSME, Vanderlande and Schiphol to achieve door-to-door baggage services. In a first workshop they created a vision on Baggage as a Service for 2040 with participants from more than 20 airports. Based on this vision, they further developed and designed the door-to-door services. This presentation will explain the results so far, as well as the approach to get there and how all kinds of stakeholders have been involved to make the 2040 vision a reality.
The audience will learn:
The future of baggage services
Stakeholder collaboration
A future approach to achieve innovation
Stakeholder involvement
The role of IT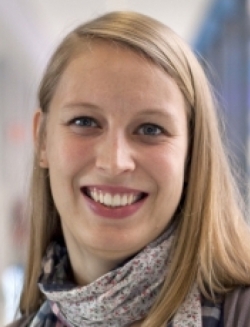 Katinka Bergema
Postdoc Researcher
Delft University of Technology
NETHERLANDS
Biography: Katinka is a Postdoc Researcher at the Delft University of Technology. In the Industrial Design Engineering Faculty she runs a baggage research lab, is part of the PASSME research team (PASSME is a H2020-funded project) and teaches strategic design in BSc and MSc courses related to our future travel experiences. In all these projects she aims to improve the passenger experience and reduce travel time when travelling with baggage. With her PhD on collaboration in innovation networks, she involves all stakeholders; as a designer she has a passenger-centric, future-focused, hands-on approach.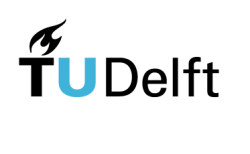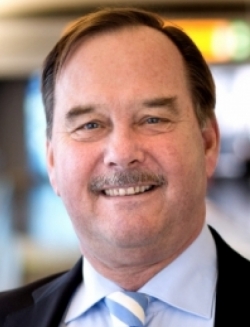 Ad Rutten
Director
OMS
NETHERLANDS
Biography: Ad is former COO of Schiphol Group and has also worked for KLM as EVP Ground Services and Director of Engineering & Maintenance. He has been active in ACI and served as President of ACI-Europe and as a member of the World Governing Board. He has over 35 years' experience in the aviation industry. Since his retirement in 2014 he has been active as an independent consultant, is a member of several boards and is associate member of the Dutch National Safety Board. Jointly with Vanderlande he set up the Baggage as a Service project in close cooperation with Schiphol Group, the PASSME project, Delft University and under the patronage of ACI Europe.

11:55hrs - 12:25hrs
Improving interline baggage transfer performance
Ajay Dhawan
JFK Station Manager
KLM Royal Dutch Airlines
USA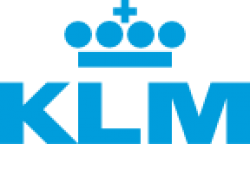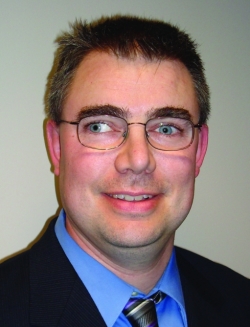 Mark Stokes
Transportation and Logistics Business Unit Manager
Brock Solutions Inc
CANADA

Improving interline baggage transfer performance
Synopsis: The goal: improve interline baggage transfer performance. The challenge: ensuring accountability for third-party baggage handlers, and providing the information required to efficiently facilitate interline transfers. The tools: implementing an airport-wide interline transfer solution provides baggage handlers with a clear indication of where bags need to be delivered and the time left to make a connection. Scanning bags as they are picked up and dropped off creates a detailed transaction history, assisting with IATA Resolution 753 compliance. The case study: how JFK International Airport implemented a cloud-based interline baggage transfer solution to improve transfer performance and third-party baggage handler accountability.
The audience will learn:
Steps to implement an airport-wide interline baggage transfer solution, including infrastructure, data collection and new processes
How JFK deployed an interline baggage transfer solution, and the results they have seen
Benefits of tracking baggage throughout the interline transfer process
How interline baggage tracking can assist airlines in complying with IATA Resolution 753
Benefits of financing a project as a flat-rate monthly fee vs. high up-front capital expenditures
Ajay Dhawan
JFK Station Manager
KLM Royal Dutch Airlines
USA
Biography: As the JFK Station Manager for KLM Royal Dutch Airlines, Ajay is the face of KLM in the New York area, running a disciplined passenger service operation and continually focusing on improving station operation and performance. He has served as a Station Manager in cities around the world, including Newark, Anchorage, New Delhi and Bombay. Ajay was instrumental in formulating the first new JFK Interline Contract in decades, and has continued to play a pivotal role in many KLM initiatives in the New York area. In addition to his role as Station Manager, Ajay serves as President of the JFK Terminal 4 Airlines Consortium (TFAC) and the Kennedy Airport Airlines Management Council (KAAMCO). He is a Board Member and past President of the JFK Chamber of Commerce, and has demonstrated a tireless dedication to both KLM and the entire JFK airport community.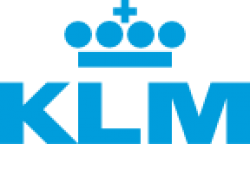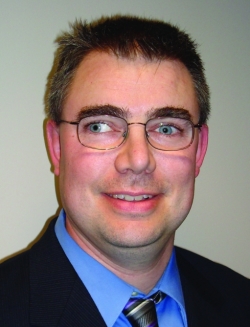 Mark Stokes
Transportation and Logistics Business Unit Manager
Brock Solutions Inc
CANADA
Biography: As the Transportation and Logistics Business Unit Manager at Brock Solutions, Mark is responsible for overseeing business development for airports and airlines, warehousing and distribution, and postal and courier. He plays a major role in the overall vision of Brock's SmartSuite Enterprise Solution and has over 25 years' experience working on large-scale airport and airline projects in a variety of roles including network IT, project management and business analysis. Mark's combined experience has positioned him with in-depth understanding of passenger processing and baggage tracking through airports, security requirements, and overall best practices in the aviation industry.

12:25hrs - 12:55hrs
The transfer bag challenge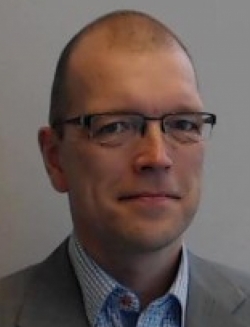 Karsten Madsen
Department Manager
Copenhagen Airports
DENMARK

The transfer bag challenge
Synopsis: In most airport operations, time is the challenge for handling transfer baggage. Although most baggage is successfully handled by a fully automated process within the timeframes, there remains the problem of bags with tags that cannot be read by the automated system. To be able to reduce the critical manual encoding station (MES) time, Copenhagen Airport was the first airport in the world to introduce a video coding system (VCS) into the airport's BHS. The introduction of the VCS proved highly effective and has been able to reduce the pressure on the MES by 30%.
The audience will learn:
How to cut cost by reducing the number of short-shipped bags
How to reduce MES time and why no-read bags no longer have to be diverted to an MES
How airports can help reduce connection times to service passenger needs
How to shave peaks and minimise bottlenecks in manual encoding
How to optimise manning of MES areas in baggage handling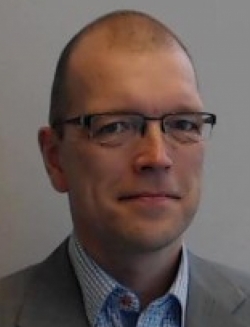 Karsten Madsen
Department Manager
Copenhagen Airports
DENMARK
Biography: Karsten holds a Diploma in Electrical Engineering from the Technical University of Aarhus, with a focus on automated control systems. Before joining Copenhagen Airport in 2012, he spent 15 years as Project Manager in the machine manufacturing industry, the last eight as responsible for developing control systems in Alfa Laval's central development department. At Copenhagen Airports Karsten is responsible for development of control systems and IT systems in the baggage department. His main focus is developing control systems and IT solutions that prepare the baggage handling system for the growth in baggage volume and increase the quality of the baggage handling process. As Copenhagen Airport is very compact, the utilisation of existing capacity is very important. Optimisation of the manual encoding process has been one of the areas with large capacity-saving potential.

12:55hrs - 13:25hrs
Expansion of Singapore Changi Airport Terminal 1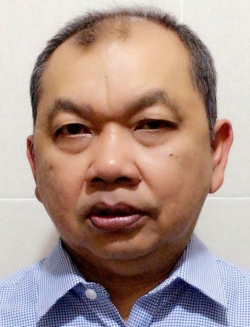 Khalid Sani
Manager, Baggage Handling System
Changi Airport Group (Singapore) Pte Ltd
SINGAPORE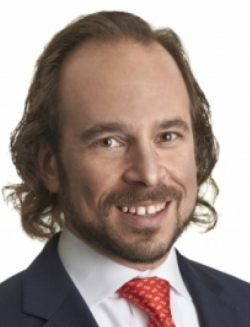 Damien Breier
Vice President
BNP Associates Inc
USA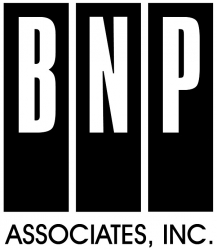 Expansion of Singapore Changi Airport Terminal 1
Synopsis: Changi Airport Terminal 1 has undergone many small- and large-scale additions and alteration works since its inception in 1981. However, the capability of the BHS has remained the same and it does not have the facility to perform automated sortation. With more airlines wanting to jump onto the FAST bandwagon, there is an increasing need to redevelop the existing Terminal 1 BHS to enhance passenger service with a new baggage sortation and early bag system to support self bag drop operations. As part of the project, the hold baggage screening system is being upgraded to ECAC Std3 machines.
The audience will learn:
Overview of expansion works of at Terminal 1
Overview of the design of the Terminal 1 baggage handling system
Insight into the considerations behind the phasing plans for the new BHS implementation
Challenges faced when implementing BHS replacement in an operational environment and using BIM to mitigate/solve risk/complex coordination issues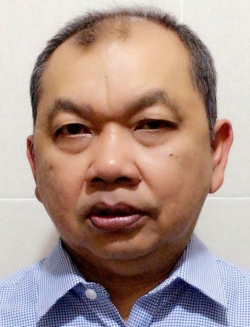 Khalid Sani
Manager, Baggage Handling System
Changi Airport Group (Singapore) Pte Ltd
SINGAPORE
Biography: Khalid is a manager from the Engineering and Specialised Systems division of Changi Airport Group. He is the project manager responsible for spearheading the design, development and implementation of the new Terminal 1 baggage handling system (BHS). Previously, he had been overseeing the daily O&M and managing BHS projects at Changi Airport.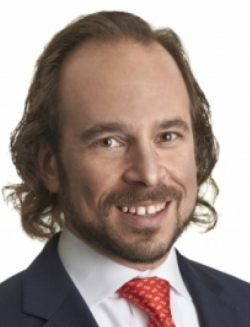 Damien Breier
Vice President
BNP Associates Inc
USA
Biography: Damien is responsible for BNP's baggage and air-cargo handling consulting business outside the USA. He has been a BHS consultant for more than 20 years and is responsible for systems that process more than 500 million bags per year.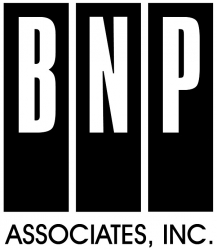 This conference is a great venue for us to really bounce ideas off other airports, see what they're doing, as well as talking to the contractors and vendors, it gives us great for ideas for the future
Damian Brooke, VP Finance and IT, Tampa International Airport, USA
20, 21, 22
March 2018
Click here to enter these dates in your e-diary or Google Calendar
SKYTRAX
WORLD AIRPORT AWARDS
CONFERENCE HOURS
Tue 20 Mar - 08:45-17:30
Wed 21 Mar - 09:00-17:30
Thu 22 Mar - 09:00-13:30
EXHIBITION HOURS
Tue 20 Mar - 10:00-18:30
Wed 21 Mar - 10:00-17:30
Thu 22 Mar - 10:00-15:00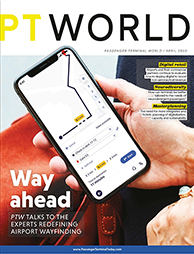 Click here for free magazine subscription + media pack