Conference Chair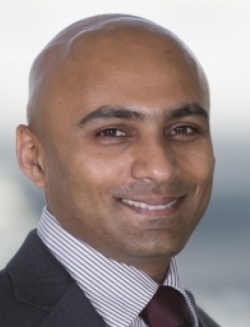 Satyaki Raghunath
Chief R&D Officer
GMR Airports Ltd
INDIA

Conference Chair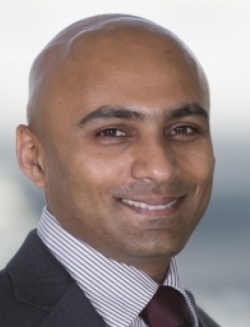 Satyaki Raghunath
Chief R&D Officer
GMR Airports Ltd
INDIA
Biography: Satyaki has nearly two decades of experience at airports across the world. He currently serves as Chief R&D Officer of GMR Airports, with responsibility for forecasting, research, capacity planning and customer experience across the group. Most recently he was Head of Airport Asset Development for MAG with primary responsibility for London Stansted Airport. Prior to this, he was Head of Masterplanning for Dubai Airports in charge of overall masterplanning for Dubai International and Dubai World Central. He has extensive experience in structuring concession agreements, public-private partnerships (PPPs), strategic, master, airfield and terminal facilities planning, as well as commercial due diligence and business and strategic airport planning. Until 2014 he was Managing Director of the Asian business of LeighFisher, a leading transportation- and infrastructure-focused management consulting firm on airport projects across the globe.

09:05hrs - 09:35hrs
The Capital Programme: getting Schiphol ready for the future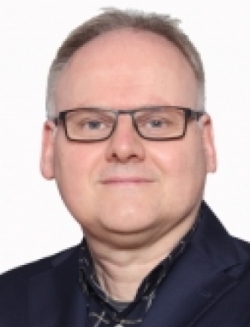 Bernardo Gogna
Capital Programme Director
Schiphol Group
NETHERLANDS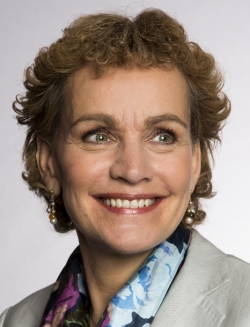 Birgit Otto
Executive Vice President & COO
Schiphol Group
NETHERLANDS

The Capital Programme: getting Schiphol ready for the future
Synopsis: The presentation will focus on the Capital Programme, highlighting the importance of the programme for Schiphol, the complexity of the coexistence of works that span from airside to landside, an aggressive schedule and a fully operational airport that wants to maintain and improve its position as Europe's preferred airport.
The audience will learn:
Complexity of the Capital Programme in an operational airport
Planning a complex facility with a tight schedule
Design process in an accelerated methodology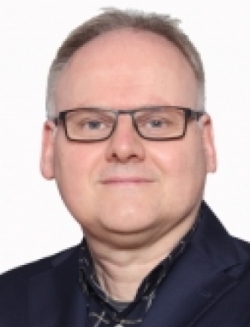 Bernardo Gogna
Capital Programme Director
Schiphol Group
NETHERLANDS
Biography: Bernardo has more than 25 years' experience in international architecture, programme management and large infrastructural projects on airside and landside. As Programme Director for New Doha International Airport in Qatar, he was involved in this airport's development from start to finish. He has also worked on several other international projects including Istanbul New Airport, Fiumicino North Masterplan and Philadelphia International Airport. Bernardo has been Capital Programme Director at Schiphol since September 2016.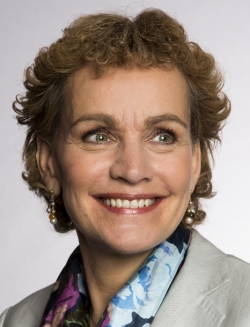 Birgit Otto
Executive Vice President & COO
Schiphol Group
NETHERLANDS
Biography: Birgit has been Executive Vice President & Chief Operations Officer of the Schiphol Group Management Board since 2014. Her career at Schiphol Group started in 2001 when she took up a position as Senior Manager in Passenger Services. She subsequently moved on to become Director of Asset Management/Design & Review. In 2008 she became Director of Airport Operations. She served in various commercial and general management positions at several Nedlloyd companies from 1989 to 2001. Birgit studied at Wageningen University (where she passed the propaedeutic examination in Environmental Hygiene) and the University of Groningen (Business Administration). In addition to serving as COO of Schiphol Group, she chairs the Schiphol Security and Public Safety Steering Group and the Schiphol Safety Platform.

09:35hrs - 10:05hrs
Airport expansion on a tight site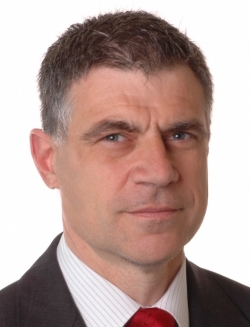 Philippe Delaplace
Senior Vice President
ADP Ingénierie
FRANCE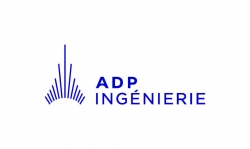 Airport expansion on a tight site
Synopsis: Most experts consider that one of the major constraints to traffic growth is the capacity of airports to accommodate the resulting demand in their facilities. Although this can be tackled through the construction of huge new airports in developing countries, what kinds of solutions to increase capacity can be proposed when land is not available for additional facilities? Various strategies will be presented and illustrated by examples of tailored solutions proposed by ADPI for its clients all over the world.
The audience will learn:
What are the frequent blocking points
Dedicated solutions for each situation
How to think outside the box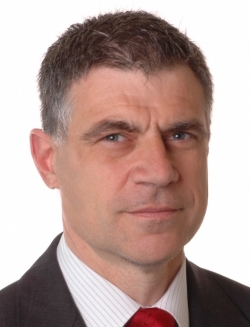 Philippe Delaplace
Senior Vice President
ADP Ingénierie
FRANCE
Biography: For 25 years Philippe has accumulated various airport experiences from design planning and project management all over the world, to operation as Deputy General Manager of Paris Orly. He is currently Senior Vice President for Asia in ADP Ingénierie, the subsidiary of ADP Groupe.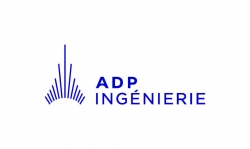 10:05hrs - 10:35hrs
Appropriate methodologies for terminal capacity evaluation at Brazilian airports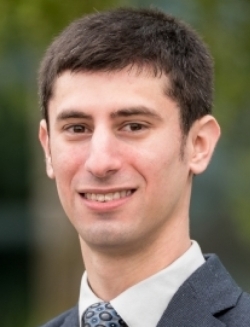 Joshua Cohn
Senior Manager
InterVISTAS Consulting
USA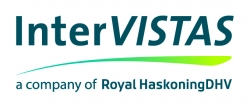 Appropriate methodologies for terminal capacity evaluation at Brazilian airports
Synopsis: Infraero, the primary operator of commercial airports in Brazil, manages over 60 airports. In 2010, the government adopted a concessions model to expedite facility improvements. To support the capacity planning at these airports, and in partnership with USTDA, technical assistance was provided to Instituto Tecnológico de Aeronáutica to develop and present appropriate methodologies for calculating terminal capacity. Using six case study airports, this presentation will highlight these methodologies and illustrate their successful application to Brazilian airports. Spreadsheet and simulation modelling tools were explored and employed on a case-by-case basis to inform capacity enhancement recommendations.
The audience will learn:
Current situation regarding airport planning and aviation economics in Brazil
Best practices for capacity planning in Brazil and similar markets
Determining which tool is appropriate to evaluate capacity
Looking beyond capital improvements to solve issues
Future outlook for Brazil, including the role technology may play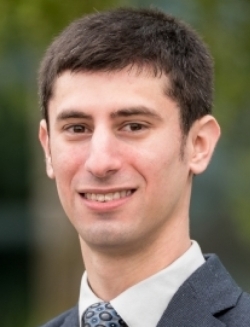 Joshua Cohn
Senior Manager
InterVISTAS Consulting
USA
Biography: Joshua is a Senior Manager within the Airport Planning Group at InterVISTAS Consulting. Over the last eight years he has brought a diverse background in airport operations, terminal capacity analyses, simulation modelling and security screening to solve complex terminal planning problems. He has extensive experience working with airport operators and government regulators in the United States, Great Britain and Brazil. He has completed capacity planning and simulation modelling efforts for newly planned and existing terminals at airports in London, Denver, Guayaquil, Los Angeles, Rio de Janeiro, Salvador and Porto Alegre. He has an educational background in transportation and civil engineering. Personal fact: He enjoys attending San Francisco Giants baseball games with his wife, and has the goal of one day visiting all 30 Major League Baseball parks (13 to go).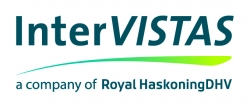 10:35hrs - 11:05hrs
Increasing airport capacity management and operations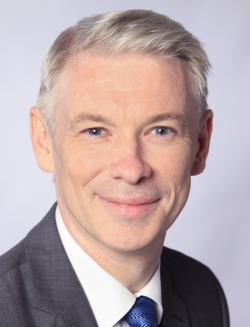 John Ryan
Project Director
Fraport AG
GERMANY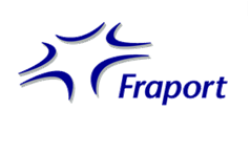 Increasing airport capacity management and operations
Synopsis: The presentation will discuss increasing airport capacity management and operations (including ATC, A-CDM, TAM and PBAM).
The audience will learn:
Applying best practice experience in A-CDM to new airports
Total airport management – lessons learned
Benchmarks for performance-based airport management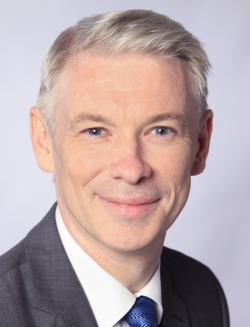 John Ryan
Project Director
Fraport AG
GERMANY
Biography: John has over 25 years' professional experience in the management of airport, real estate, retail and hospitality-related industries.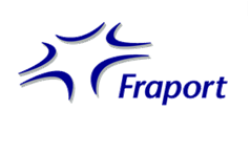 11:25hrs - 11:55hrs
Power-by-the-hour – optimising check-in counter utilisation through new usage fees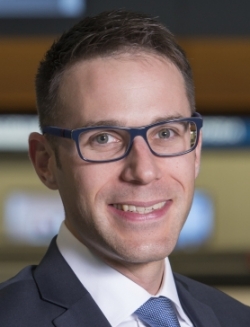 Florian Raff
Head Planning and Analytics
Zurich Airport
SWITZERLAND

Power-by-the-hour – optimising check-in counter utilisation through new usage fees
Synopsis: At ZRH, check-in counters were rented to handling agents on a seasonal basis. Consequently, airlines served by the same agent were clustered whenever possible and schedule-required counter subletting was a complex and unpopular process. The allocation process was inflexible and the utilisation suboptimal. To improve the situation and avoid having to build additional infrastructure prematurely, a new pay-per-use charging scheme was developed. This was done in close collaboration with the handing agents to ensure their concerns were considered and addressed. The new usage fee has proved effective: the existing infrastructure is used in a more efficient and flexible way.
The audience will learn:
When check-in infrastructure is left to end users, they tend to only optimise their own staff resources
Infrastructure utilisation is suboptimal as a consequence, resulting in a need for additional counters
Introducing a pay-per-use scheme incentivises efficient planning and use by all stakeholders, leading to greater flexibility and improved utilisation
It is crucial to involve stakeholders in the transition process to develop key elements of the new scheme
Charging based on usage has effectively improved utilisation and realised synergies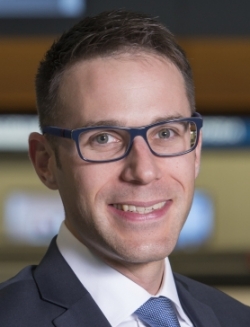 Florian Raff
Head Planning and Analytics
Zurich Airport
SWITZERLAND
Biography: Florian started his career in aviation at Panasonic Avionics, the leading supplier of inflight entertainment systems. This was followed by almost a decade in the airline world in various roles at Swiss International Air Lines, the last four years in charge of cabin crew planning. He joined Zurich Airport at the beginning of 2015, where he's in charge of planning and analytics.

11:55hrs - 12:25hrs
Inline runways – do they have a future?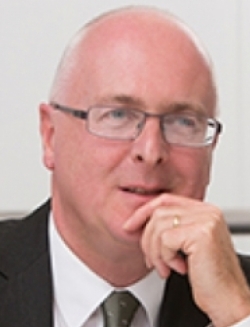 Steven Costello
Director
Heathrow Hub Ltd
UK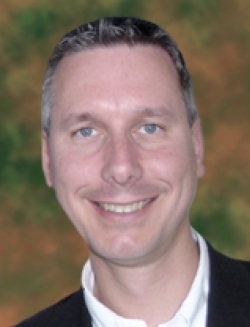 Kevin Harman
Business Development Director - Aviation
AECOM
UK

Inline runways – do they have a future?
Synopsis: The presentation will cover the new and exciting concept of inline runways. This concept was considered by the UK Government as a possible option for Heathrow. The background will be explained along with how they work, safety considerations, impacts on local communities, the advantages and which airports could benefit from this type of innovation.
The audience will learn:
What is an inline runway
How they work
How safe they are
Their advantages
Which airports could utilise an inline runway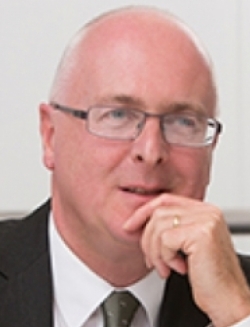 Steven Costello
Director
Heathrow Hub Ltd
UK
Biography: Steven is a Founding Director of Heathrow Hub Ltd and Runway Innovations Ltd, the companies that have developed and promoted the innovative concept of an extended in-line runway as the solution to expanding Heathrow airport's capacity. Steven is an architect and masterplanner with experience in rail, intermodal and masterplanning as well as aviation.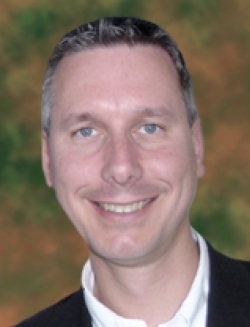 Kevin Harman
Business Development Director - Aviation
AECOM
UK
Biography: Kevin has over 34 years' airport experience gained at Heathrow, Gatwick and latterly aviation construction and consulting companies, where he is also a Business Development Director for aviation with Aecom. He qualified in Engineering and gained a Marketing diploma and MBA from the University of Exeter. The majority of his career has been spent with BAA plc, where he undertook a multitude of roles including managing engineering, community and government relations, terminal management and airline relations. Kevin has been involved with the concept of in-line runways for the past two years, helping to develop the concept and manage the community engagement programme. He feels this concept has been one of the most exciting and innovative projects he has had the pleasure to work on.

12:25hrs - 12:55hrs
How to solve dynamic capacity challenges at airports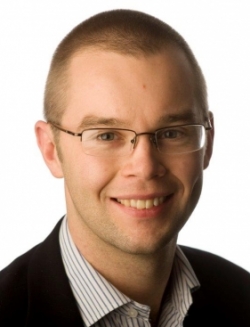 Stephen Hammond
Airport Solutions Specialist
NATS
UK

How to solve dynamic capacity challenges at airports
Synopsis: The AOP is based around the published schedule. Already today airlines are often unable to fly the schedule due to operational constraints (weather, passengers actions, etc.) and technical constraints. Furthermore, ANSPs are also unable to deliver the airport's plan due to similar constraints. Consequently, resources are not utilised in the best possible way, and performance targets are missed, thus impacting overall profitability as well as customer satisfaction. Given the forecast movement numbers, airports will face more and more capacity constraints. This presentation will explore the benefits of dynamic real-time decision making by using of predictive analysis.
The audience will learn:
How to enhance collaborative airport decision making beyond Airport-CDM => Emergence of the collaborative airport
The factors affecting airport demand and airport capacity
How an ANSP can contribute to meeting the airport targets
New methods to deal with uncertainty in an uncertain environment
How computing can be used to deliver time-critical predictions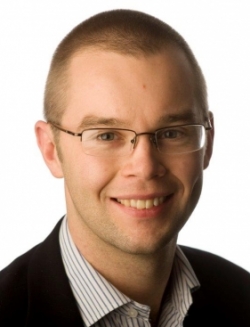 Stephen Hammond
Airport Solutions Specialist
NATS
UK
Biography: Steve is an Airport Solutions Specialist for UK air navigation service provider, NATS. He has over a decade of experience in assessing aviation performance and leading the development of technical solutions to support airport growth around the globe. In 2011, Steve won the OR Society President's Medal for the developing 3Di, the world's first economically regulated measure of ANSP environmental performance.

12:55hrs - 13:25hrs
Innovate with robots in parking and increase capacity by 50%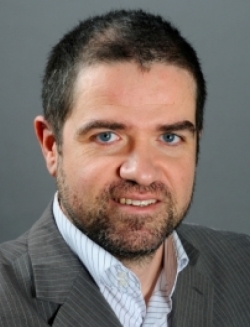 Bruno de Saint Louvent
Head of Investments, Access & Mobility
Aéroports de Lyon
FRANCE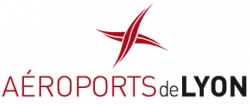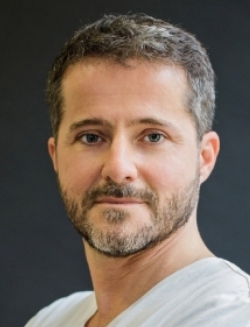 Stéphane Evanno
Co-founder & COO
Stanley Robotics
FRANCE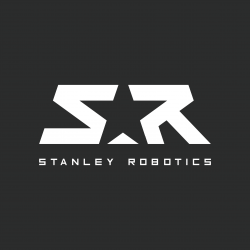 Innovate with robots in parking and increase capacity by 50%
Synopsis: Robotics is now enabling big improvements in many areas. Regarding valet parking robots, it is being further enhanced by huge advances in self-driving car technologies. Entirely automated car parks are thus becoming possible both indoors and outdoors, at a much more affordable price. Deployments in very large facilities will soon be a reality. While considerably increasing the number of parked vehicles in a given area (+50%), these solutions also offer airports a spectacular improvement of the passenger experience. Discover how robots make the parking experience literally disappear!
The audience will learn:
Spectacular solution to increase both parking capacity and passenger satisfaction
Example of one large project developed with this solution (airport)
How to implement such a solution (resources, speed, etc.)
Advantages of parking turned completely 'digital'
Learnings from users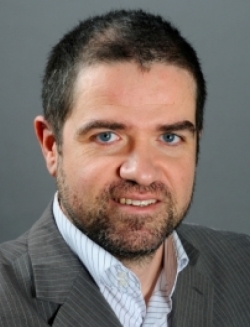 Bruno de Saint Louvent
Head of Investments, Access & Mobility
Aéroports de Lyon
FRANCE
Biography: Bruno has a degree in General Engineering and an MBA, and has spent his whole career working on complex development projects. He joined ADL in 2000, working on equipments projects. He is now Head of Investments for Aéroports de Lyon, Head of Access and Mobility for the platform of Lyon Saint Exupéry and is very active in the innovation strategy.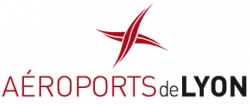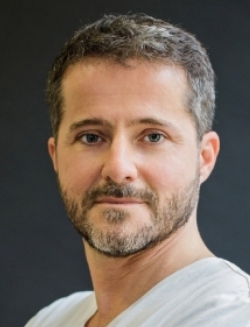 Stéphane Evanno
Co-founder & COO
Stanley Robotics
FRANCE
Biography: Stéphane graduated in Electronics and Robotics Engineering and has spent 20 years in the industry (mainly automotive and industrial internet), where his last position was VP Innovation for the Robert Bosch Group in France. In 2015 he co-founded Stanley Robotics with two researchers in self-driving car technologies: he is acting as COO, leading business development and customer projects.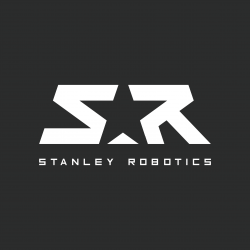 Interesting and complete conference
Dominique Chavanne, Airport Planning Director, Aéroports De Paris, France
20, 21, 22
March 2018
Click here to enter these dates in your e-diary or Google Calendar
SKYTRAX
WORLD AIRPORT AWARDS
CONFERENCE HOURS
Tue 20 Mar - 08:45-17:30
Wed 21 Mar - 09:00-17:30
Thu 22 Mar - 09:00-13:30
EXHIBITION HOURS
Tue 20 Mar - 10:00-18:30
Wed 21 Mar - 10:00-17:30
Thu 22 Mar - 10:00-15:00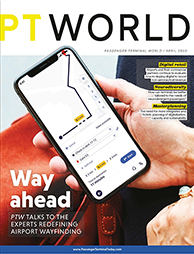 Click here for free magazine subscription + media pack