Conference Chairs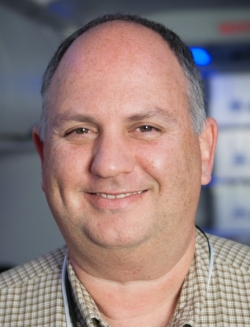 Douglas Stolls
Manager of Guest Relations / Central Baggage / Continuous Improvement
Virgin America
USA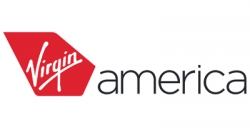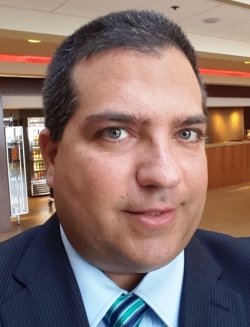 Hiosvany Muina
North America Airports Regional Manager
Copa Airlines
USA

Conference Chairs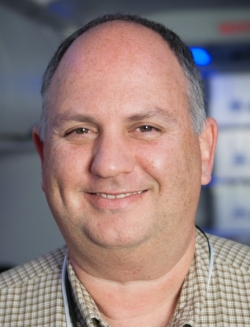 Douglas Stolls
Manager of Guest Relations / Central Baggage / Continuous Improvement
Virgin America
USA
Biography: Douglas is an airline industry veteran with 23 years' experience. He assisted in launching Virgin America nine years ago, opening up the Las Vegas and Orlando stations; he also worked in the Operations Control Center. He currently has oversight of guest relations, central baggage and continuous improvement at corporate headquarters in San Francisco.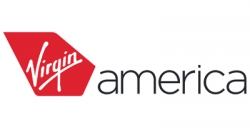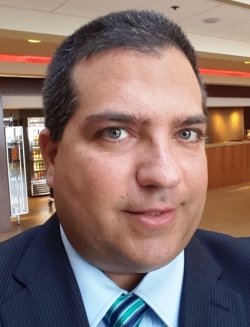 Hiosvany Muina
North America Airports Regional Manager
Copa Airlines
USA
Biography: Hiosvany is a dedicated regional manager with 18+ years' experience in a fast-paced, ever-evolving airline/airport operation environment. He has consistently achieved record-high customer satisfaction rankings, improvements to the bottom line and turnaround of underperforming operations by focusing on the number-one source of success, the customers, both external and internal. He has excellent experience in opening operations in new stations, working with local and federal authorities to comply with all requirements.

09:05hrs - 09:35hrs
The smart airport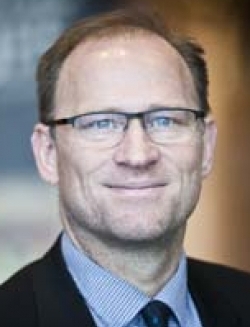 Kristian Durhuus
COO
Copenhagen Airports
DENMARK

The smart airport
Synopsis: CPH has introduced digitalised planning tools all across the travel value chain, through which it optimises processes and capacity utilisation. See how CPH works with forecasting, automisation and nudging to improve passenger experience as well as the operation of business partners in the airport.
The audience will learn:
How to work with digitalised operational processes
How to improve passenger experience through nudging
How to improve the operations of the business partners in the airport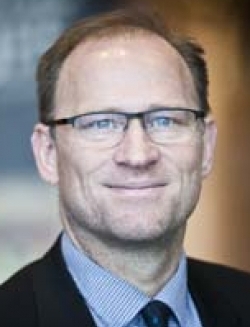 Kristian Durhuus
COO
Copenhagen Airports
DENMARK
Biography: Kristian started out in the aviation sector in the 1990s, working for the Swissair Group and later the Lufthansa Group, in senior management positions in Switzerland, Germany, Scandinavia and Eastern Europe. Later he joined the support services, facility management and security services sectors, working for two Anglo-Danish companies – Rentokil Initial and Group 4 Securicor – in both cases as Managing Director for their Danish businesses. In 2011 he joined Copenhagen Airports as COO.

09:35hrs - 10:05hrs
MAG Online – digitising the passenger journey
Alexander Roy
Head of strategy
MAG
UK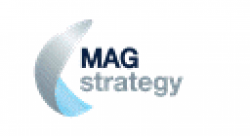 MAG Online – digitising the passenger journey
Synopsis: The presentation will focus on the development of the MAG Online (or MAG-O) division, a new department for the airport group that was recently set up with product development, e-commerce/trading, customer insight and marketing at its core. The end-to-end passenger journey and how MAG aims to realise greater value from the airport customer base is central to the department's objectives. The challenges of finding out more about the airport customers, mastering and predicting their evolving online engagement across channels, and applying that knowledge to provide them with new and improved services, will be discussed.
The audience will learn:
How airports need to develop new digital/online capability to effectively reach their consumer base
The importance of product development, e-commerce, customer insight and marketing in the commercial management of airports
How to optimise the end-to-end passenger journey, with examples of enhancing customer value at various touchpoints
How to evolve with changing passenger behaviours and mastering/predicting customer wants and needs
Translating those wants and needs into new and improved services that reflect the changing consumer landscape – most notably, digitally
Alexander Roy
Head of strategy
MAG
UK
Biography: Dr Roy is head of strategy at MAG (Manchester Airports Group), the largest UK-owned airport group, and operator of London Stansted, Manchester, East Midlands and Bournemouth Airports, serving over 55 million passengers every year. He works on MAG's commercial and business strategies, with a particular focus on customer insight. He was instrumental in the establishment of MAG-O, MAG's digital B2C division. Alex joined MAG from Mott MacDonald, where he was principal economist in Integrated Transport, specializing in aviation. Prior to this, he spent 15 years working on economic development in Manchester and Europe for both the public and private sectors. Alex holds a PhD in Economics from the University of Leeds.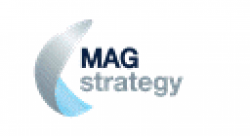 10:05hrs - 10:35hrs
A passenger-experience revolution at Gatwick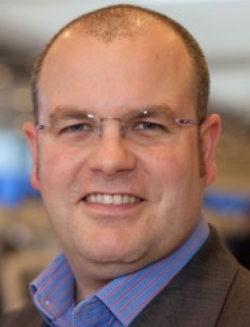 Gavin Jackson
Change Manager, Check-in Transformation
Gatwick Airport
UK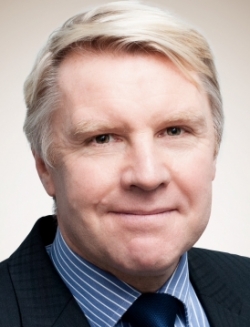 Gary McDonald
President NA
Materna Corp
USA

A passenger-experience revolution at Gatwick
Synopsis: Gatwick, the busiest single-runway airport in the UK, had to solve problems such as limited space and capacity in order to stay competitive. In the first phase, construction work and dedicated process automation were their focus. After optimisation of bag drop and queue management, the next phase is to optimise the passenger journey through the airport itself, replacing various access tokens with a single biometric token. To achieve these aims, the existing processes have to be harmonised and synchronised. This allows Gatwick Airport to provide its customers with a smooth, optimised passenger experience by leveraging biometrics and other new technologies in the future.
The audience will learn:
How to deal with limitations due to construction and operations
Step-by-step process improvement
Integrative process management
Biometrics as single travel document
How technologies revolutionise the passenger journey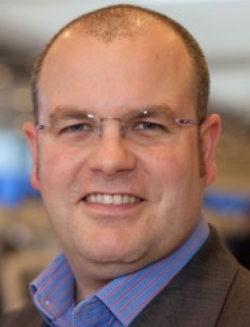 Gavin Jackson
Change Manager, Check-in Transformation
Gatwick Airport
UK
Biography: Gavin joined Gatwick Airport in 2005 having previously worked in parcel logistics. His early career at Gatwick was in the operational roles of Terminal Operations Manager and then Security Operations Manager. He was part of a team that delivered significant organisational change at Gatwick pre- and post-sale to Global Infrastructure Partners (GIP), including the construction of the new Security search area in South Terminal. This project involved the introduction of new technology such as biometrics and automated access control, as well as process improvements and changes to working practices. He moved to a change management role in 2011 and has since led a team delivering people, process, systems and infrastructure change in check-in at Gatwick, and delivery of the check-in aspects of major capital projects.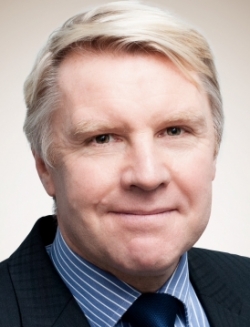 Gary McDonald
President NA
Materna Corp
USA
Biography: Gary is President of Materna's US office in Orlando, Florida, and is mainly responsible for all US sales activities. Previously he was director for Materna UK and leading contact for London Gatwick Airport, which chose Materna for integrating the largest self bag drop installations in the world.

10:35hrs - 11:05hrs
Intuitive wayfinding in the new Schiphol pier and terminal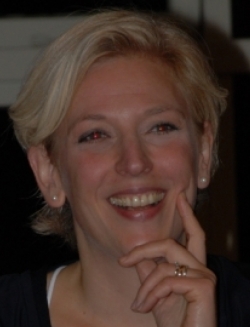 Marit Gangsaas
Senior Development Manager
Schiphol Group
NETHERLANDS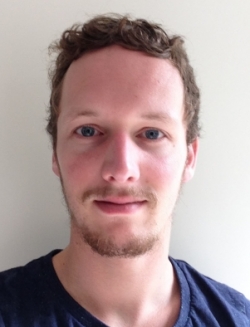 Pim Glastra van Loon
MSc Student/Graduate
TU Delft
NETHERLANDS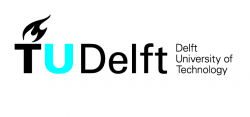 Intuitive wayfinding in the new Schiphol pier and terminal
Synopsis: Different passengers have different wayfinding and information needs at different moments. Wayfinding at the airport comprises various physical solutions, such as architecture, spatial layout and signage, as well as digital solutions. How can the wayfinding system be integrally designed so that different passengers intuitively navigate through the terminal? These questions are answered through the context of a new pier and terminal at Amsterdam Airport Schiphol.
The audience will learn:
Understanding intuitive wayfinding
Providing the right information at the right moment for the right passenger
Integrating physical and digital solutions
Human-centred wayfinding design approach
Improving passenger experience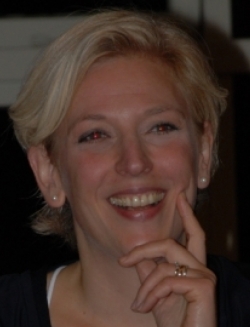 Marit Gangsaas
Senior Development Manager
Schiphol Group
NETHERLANDS
Biography: Marit is Senior Development Manager at Amsterdam Airport Schiphol and currently responsible for the development of the new pier and terminal. She joined the Schiphol Group in 2004 as Terminal Manager at Rotterdam-The Hague Airport, before moving to Schiphol Airport in 2008. She's held development and management positions within operations, security and commercial development. She studied Architecture at Delft University of Technology. She is also a lecturer in the field of Aviation Logistics, Security and Airport Development.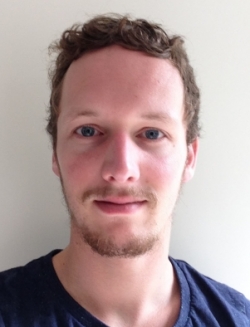 Pim Glastra van Loon
MSc Student/Graduate
TU Delft
NETHERLANDS
Biography: Pim is an Industrial Design Engineering graduate from Delft University of Technology. He started his graduate internship with Amsterdam Airport Schiphol in July 2015 and completed his Master's thesis on the design of intuitive wayfinding concepts for the new pier and terminal at Schiphol.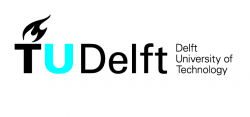 11:25hrs - 11:55hrs
Megatrends – how to develop innovations for an airport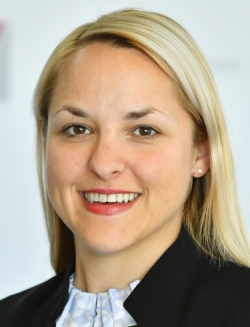 Sarah Wittlieb
Head of Innovation Management
Munich Airport
GERMANY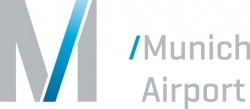 Megatrends – how to develop innovations for an airport
Synopsis: e-commerce, connected mobility, shared car services – recent successful business models don't have their origins in the aviation industry but they all have a direct impact on our airports' business models. If we want to be prepared for the future we should pay attention to megatrends and changing customer needs. Data era, seamless commerce, individualisation and urbanisation are only some examples of recent trends. Munich Airport developed an open innovation approach and involves the customer in co-creation of new products and services to offer a unique customer experience to our guests.
The audience will learn:
What are recent megatrends and why are they so important for our industry?
How to do trend-scouting
Why we should innovate
How to realise open innovation with customers and startups
Pilot projects with trial and error – a new business culture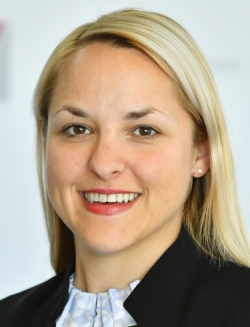 Sarah Wittlieb
Head of Innovation Management
Munich Airport
GERMANY
Biography: Sarah has been in the industry for eight years. After receiving her MA in International Management from universities in Munich and France, she joined MAN as an M&A consultant for business development in aviation. She then joined Munich Airport as Project Manager for three years followed by a year as Senior Strategy Consultant. Sarah became Head of Innovation Management in 2014 and rebuilt the department from the ground up, placing the main focus on customer experience, but also revenue increase.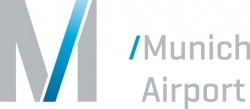 11:55hrs - 12:25hrs
Don't adapt – innovate: increase customer experience with digital transformation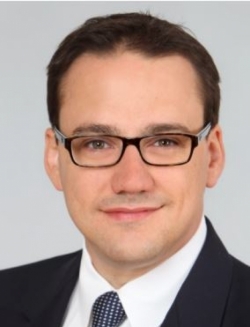 Georg Baust
Senior Consultant Customer Experience
Lufthansa Consulting GmbH
GERMANY

Don't adapt – innovate: increase customer experience with digital transformation
Synopsis: The aviation industry is turning to customer experience to stay ahead of the competition and attract new passengers. The dominant role of new digital technologies as levers to offer passengers a comfortable and satisfying journey is key to this transformation. However, the current (mis)understanding of digital transformation frequently results in a linear transition of complex and often inefficient processes into the digital world. The presentation will show the potential of using of new technologies to facilitate, rethink and fundamentally redesign processes. By challenging assumptions, it will show how digital transformation will reduce complexity, cut costs and deliver customer experience.
The audience will learn:
How digital transformation will help reduce complexity
Why challenging assumptions is key to customer experience
Best practices in rethinking own processes and moving to a digital company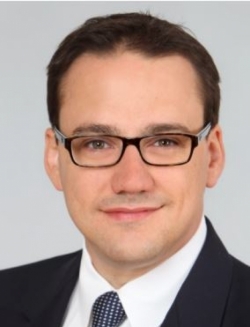 Georg Baust
Senior Consultant Customer Experience
Lufthansa Consulting GmbH
GERMANY
Biography: Georg is an expert in customer experience strategies and digital transformation for aviation as well as other industries. He has consulted for various clients in different industries on customer experience and digital transformation. For the last two years he has focused on the aviation industry, including assignments for Lufthansa Passenger Airlines and the Lufthansa Group. He holds a degree (Diplom) in Information Engineering and Management from the University of Karlsruhe, Germany.

12:25hrs - 12:55hrs
Aligning customer, airport and airline expectations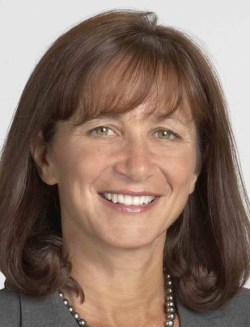 Aligning customer, airport and airline expectations
Synopsis: Airports and airlines are transforming processes and solutions to meet their customers' expectations, but are they doing enough? Technology continues to radically change the airport experience, providing choice and giving control to the customer. During this session we will explore the next big IT trends and pilots impacting the passenger journey, ensuring a seamless and memorable experience.
The audience will learn:
Key IT trends influencing customer service (airport, airline and passenger)
Passenger expectations today and in the near future
New technologies to transform the pax journey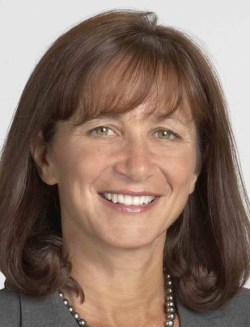 Catherine Mayer
VP
SITA
USA
Biography: Catherine is the primary liaison for SITA with airport industry organisations, ensuring SITA's availability and support for committees, conferences and industry missions. She is an active participant in Airports Council International (ACI), including serving as Chairman of the ACI World Business Partners (WBP) Board and becoming the first non-airport member to be appointed as an observer to the ACI World Governing Board (2006/2011). Catherine also serves as the WBP observer on the ACI Europe Airport Board (2012/2017). Previously, Catherine was responsible for developing and leading the Airport Solution Line, including the financial results of the global business, strategy, product portfolio, implementation and customer satisfaction to ensure SITA continues to meet the needs of the ever-changing air transport industry. Catherine's unique understanding, vast experience and worldwide contacts with international and domestic airports and airlines are what enable her to contribute a unique perspective to SITA and to the aviation industry.

12:55hrs - 13:25hrs
Efficiency vs. passenger experience – defining path and place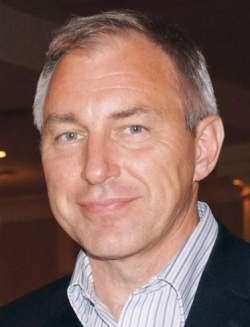 Andrew Kuzyk
Partner in Charge
Entro Communications
CANADA

Efficiency vs. passenger experience – defining path and place
Synopsis: How do you get 200,000 people through an airport while ensuring positive traveller experiences? As we see a shift and demand for more personalised experiences and individualised navigation preferences, we are forced to reevaluate the traditional systems for moving the masses through airports. But as we've found out, it's not so much a revolution but an integration strategy that is driving the future of airport efficiency. This presentation examines how people understand path and place, and offer strategies for layering wayfinding, environmental graphics, technology and customer service programmes so that they work in harmony to create the ideal visitor journey.
The audience will learn:
How to recognise and plan for various traveller segments (frequent, first time, connecting, solo or group)
Various personal preferences for wayfinding (mobile/technology assisted, static wayfinding, human interaction or guided experiences)
Understanding of how people experience space
How to integrate spatial, linear and passive wayfinding systems
Overview of latest trends around personalised traveller experiences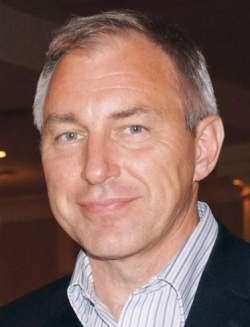 Andrew Kuzyk
Partner in Charge
Entro Communications
CANADA
Biography: Andrew is a principal and founding partner of Entro Communications, an experiential design firm with a speciality in wayfinding and signage. Over the past 27 years he has collaborated with the world's leading institutions, corporations, designers, visionaries, artists and entrepreneurs. As Partner in Charge, he has directed a wide range of large-scale wayfinding and corporate identity programmes for major airports, transit systems, cultural sites and entertainment facilities. As a general aviation pilot, Andrew has a unique understanding of airports, and actively leads projects for national and international clients. His logistical approach to planning, design and fabrication creates projects that are distinctive, fresh and functional. Projects in Entro's portfolio include: Toronto Pearson Airport, Calgary International Airport, Kelowna International Airport, St. John's International Airport, Vancouver International Airport, Halifax International Airport, Greater Sudbury Airport, Gerald R. Ford Airport, Norman Manley Airport (Jamaica), Clinton National Airport (Arkansas), Dayton International Airport (Ohio), Quito International Airport (Ecuador).

20, 21, 22
March 2018
Click here to enter these dates in your e-diary or Google Calendar
SKYTRAX
WORLD AIRPORT AWARDS
CONFERENCE HOURS
Tue 20 Mar - 08:45-17:30
Wed 21 Mar - 09:00-17:30
Thu 22 Mar - 09:00-13:30
EXHIBITION HOURS
Tue 20 Mar - 10:00-18:30
Wed 21 Mar - 10:00-17:30
Thu 22 Mar - 10:00-15:00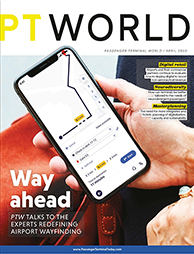 Click here for free magazine subscription + media pack