Conference Chairs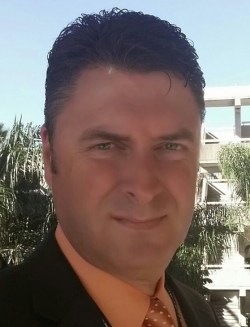 Brian Engle
Director of Customer Experience
Greater Orlando Aviation Authority
USA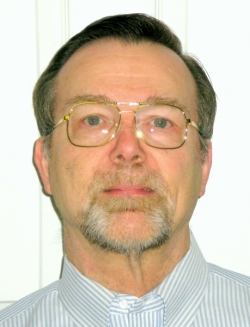 Art Kosatka
CEO
TranSecure
USA

Conference Chairs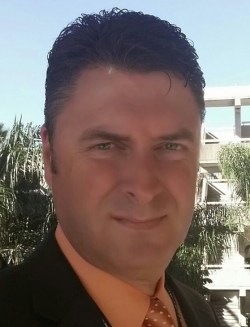 Brian Engle
Director of Customer Experience
Greater Orlando Aviation Authority
USA
Biography: Brian is currently the Director of Customer Experience with the Greater Orlando Aviation Authority, a position he has held since 2014. Prior to his current role, Brian worked in the airline industry for 24 years, holding various senior leadership roles with Northwest Airlines, Delta Air Lines, AirTran Airways and Southwest Airlines. He is a graduate of Embry-Riddle Aeronautical University and holds a BSc in Aeronautical Studies and Airport Management. He has been a regular speaker and co-chairman at the Passenger Terminal CONFERENCE since 2007.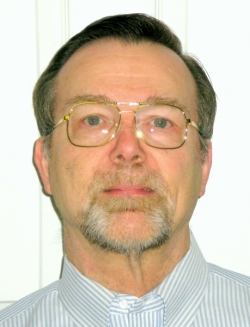 Art Kosatka
CEO
TranSecure
USA
Biography: Art is CEO of TranSecure Inc, an aviation security consultancy providing training, security system planning and design. His past experience includes Director of Safety & Security at the Airports Council International - North America, and with both FAA and TSA Offices of Civil Aviation Security Policy & Planning in Washington, DC. He has managed over 50 airport security projects in the USA, Europe and the Middle East, including an international training curriculum for the US State Department's Anti-Terrorism Assistance Programme titled Quality Control of Aviation Security. He is Secretary to the RTCA Committee 224, which developed Standards for Airport Security Access Control Systems; he is also co-author/editor of TSA's Recommended Security Guidelines for Airport Planning, Design and Construction.

09:05hrs - 09:35hrs
Passengers and security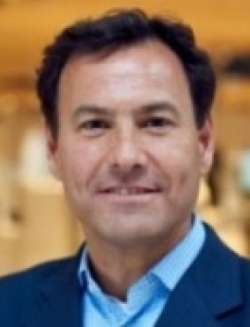 Daan Vroonhoven
Manager Security Policy
Royal Schiphol Group
NETHERLANDS

Passengers and security
Synopsis: Amsterdam Airport Schiphol is increasingly placing its passengers centre stage. For example, the new security filters have been designed in accordance with the Schiphol Security Service concept. However, we want to offer passengers an increasingly seamless experience: the ability to pass quickly, easily and safely through the passenger process, including the security process. New technological and IT developments provide opportunities for doing so. In the security arena, Schiphol and its partners are testing concrete innovations including the integration of the security and border passage processes. What are the initial results?
The audience will learn:
Passengers centre stage
Increasingly seamless flow
Initial results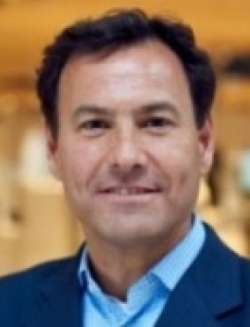 Daan Vroonhoven
Manager Security Policy
Royal Schiphol Group
NETHERLANDS
Biography: Prior to his current role, Daan's positions at Royal Schiphol Group included Manager Environmental Capacity and Senior Manager Stakeholder Strategy and Development. In 2013 he became Senior Manager Security Policy at Schiphol. In this role he was involved in the development of the Schiphol Security Service concept and the launch of central security at Amsterdam Airport Schiphol. Apart from policy, he is responsible for innovation in the security process.

09:35hrs - 10:05hrs
The modern passenger at the security control: challenges and chances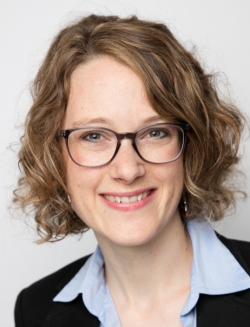 Signe Maria Waechter Ghelfi
Researcher
Zurich Airport Police
SWITZERLAND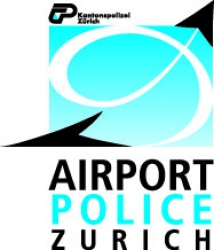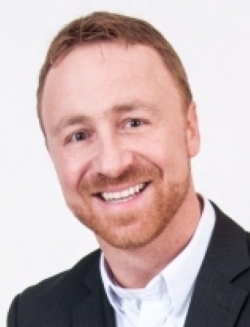 Pawel A Kolatorski
Senior Project Leader
Zurich Airport Ltd
SWITZERLAND

The modern passenger at the security control: challenges and chances
Synopsis: Passenger travel behaviour has changed during the last decades due to new security regulations (e.g. liquids) and technological developments (e.g. electronic gadgets). Furthermore, airlines' new products encourage passengers to put all belongings into the carry-on baggage. These aspects have a dramatic impact on efficiency and waiting times at security control. We present a detailed analysis of the development of the passenger hold- and carry-on baggage behaviour. We will show the increasing complexity of the carry-on baggage content and its impact on the screening process. In conclusion, future developments and industrial recommendations will be discussed.
The audience will learn:
Ten years have passed since the implementation of the liquids regulation. Did the passenger learn to come along with it?
The impact of changed airline products on passenger baggage behaviour: do they take more items on board nowadays?
The development of the complexity and density of carry-on baggage and its effect on the screening process
How airports, airlines and authorities can face the current challenges of changed passenger baggage behaviour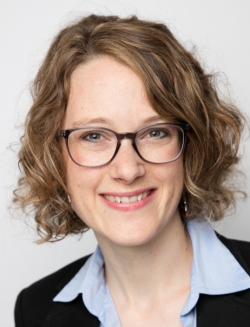 Signe Maria Waechter Ghelfi
Researcher
Zurich Airport Police
SWITZERLAND
Biography: After graduating in Social Psychology and European Ethnology, Signe earned her doctorate in the field of Judgment and Decision Making from the ETH Zurich. Since 2016 she has worked in the research and development group at the Zurich Airport Police. She focuses on human factors in airport security, such as decision-making processes in critical situations, human-machine interactions and insider threats. It is her challenging task to ensure that airport security stays safe, efficient and practical under the consideration of global security developments and technological improvements.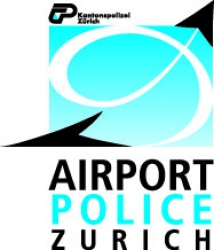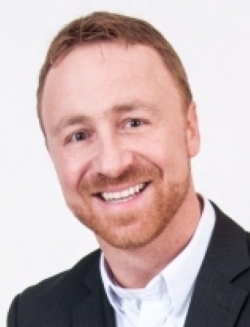 Pawel A Kolatorski
Senior Project Leader
Zurich Airport Ltd
SWITZERLAND
Biography: Pawel holds an MSc as an Industrial and Manufacturing Engineer, and also has a Bachelor's degree in Mechanical Engineering from the Swiss Federal Institute of Technology (ETH Zurich). He is experienced in project and process management as well as in change management. He has worked in aviation for 11 years; three years as Business Engineer for ground and airport processes for Swiss International Airlines Ltd, and eight years as Senior Project Leader Terminal Engineering for Zurich Airport Ltd. He gained international experience on four continents as an expert in continuous improvement and Kaizen promotion officer, and strives continually for optimisation in the industry.

10:05hrs - 10:35hrs
Smart Security: the next generation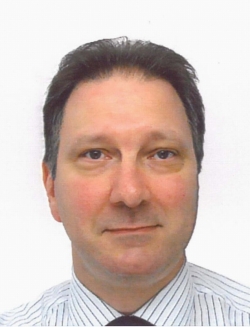 Guido Peetermans
Project Manager, Smart Security
IATA
SWITZERLAND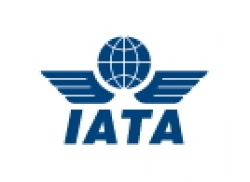 Smart Security: the next generation
Synopsis: Under the Smart Security programme, IATA and ACI are working closely with industry and government to define, test and evaluate the next generation of airport security checkpoints that combine strengthened security with greater operational efficiency and a better passenger experience. Several of the trial concepts are now permanently installed and fully operational, and research into the second wave of Smart Security solutions is well under way. This presentation will give you a glimpse of what is considered state of the art today, what's next, and how we expect security checkpoints to further evolve in the next five to 10 years.
The audience will learn:
How the first wave of Smart Security solutions is already being deployed at an increasing number of airports around the globe
Why the implementation of Smart Security principles makes good business sense
Which technology and process innovations are right around the corner and will reshape checkpoints in the coming years
How we expect security checkpoints to evolve in the medium to long term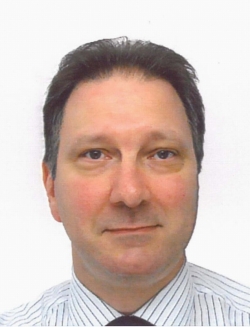 Guido Peetermans
Project Manager, Smart Security
IATA
SWITZERLAND
Biography: At the International Air Transport Association (IATA), Guido leads the Smart Security programme, a joint initiative of IATA and ACI, the Airports Council International. In close cooperation with regulators, screening authorities, airports, airlines, solution providers and members of the research community, the programme aims to provide a roadmap for passenger-friendly security checkpoints at airports, while strengthening security and improving operational efficiency. Prior to joining IATA in 2005, Guido held several senior management positions in international computer software and consulting companies on both sides of the Atlantic, with a focus on human performance and organisational change management. Guido holds a Master's degree in Law and a Master's Degree in Information Systems from the University of Antwerp, Belgium.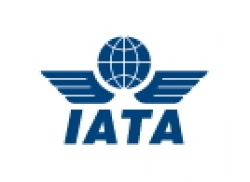 10:35hrs - 11:05hrs
Can success make you blind? Leadership in an everyday that is complex, unstable and changeable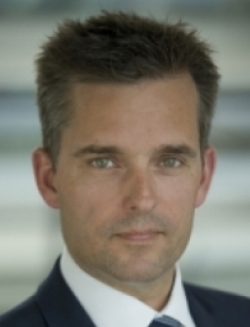 Johnnie Müller
Security Director
Copenhagen Airports
DENMARK

Can success make you blind? Leadership in an everyday that is complex, unstable and changeable
Synopsis: A story about how Security at Copenhagen Airports AS – which rode the waves of success, recognition and world champion titles such as World's Best Airport Security Processing in 2014 and 2015 – woke up one morning in April 2016 to operational challenges, very long queues and tough media criticism. The world had turned. What we thought was stable and unchangeable turned out not to be so, and we hadn't seen it coming. It is also a story about how we managed and what our challenges are to avoid ending up in the same situation again; how we need to operate in a rapid, complex reality that puts high demands on leadership, communication and organisation.
The audience will learn:
How success and recognition can quickly end up in huge operational challenges if you satisfy yourself with the results you have already achieved
How a strong culture around cooperation and joint effort makes things happen quickly
Everything has a price – how leadership drive, courage and integrity can be challenged
Nobody can foresee but you can prepare yourself to operate in an everyday that is complex, unstable and changeable – by having strong leadership, communication and organisation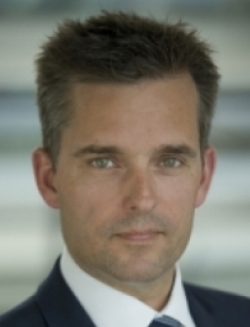 Johnnie Müller
Security Director
Copenhagen Airports
DENMARK
Biography: Johnnie has served as Head of Security at Copenhagen Airports since 2006. He is responsible for all security functions and staffing at the airport, with approximately 1,100 security employees and an opex of +500 MDKK and capex varying between 60 and 250 MDKK. Johnnie has introduced new management, quality and service structures to the department. During his time at the airport, security has won the Skytrax Award for Best Security Processing twice – in 2013 and 2014. From 2011-2013 Johnnie served as Vice Chairman of the ACI Europe Security Committee, followed by the role of Chairman of the committee from 2014-2016. From 2016-2018 Johnnie is serving as the Vice Chairman of the ACI World Security Standing Committee. From 1996-2006 Johnnie worked for DHL Express. Throughout his employment, he advanced from being a bike courier to Customer Care Manager to Head of Customer Service and then Nordic Customer Service Director. During his time at DHL Johnnie focused particularly on restructuring, streamlining and modernising management methods to improve customer service levels.

11:25hrs - 11:55hrs
Layered airport security solutions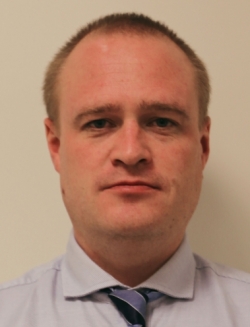 David Pendlebury
Manager Security Facilities Support
Hamad International Airport - Security Department
QATAR

Layered airport security solutions
Synopsis: The presentation will focus on layered security solutions that, when coordinated effectively, can deliver significant improvements in the airport's ability to deter, detect and defend against landside security threats and acts of unlawful interference of the Security Restricted Area. The presentation will highlight some conceptual suggestions as well as aspects of the plan that are currently part of HIA's proof of concept delivery plan. The objective of the presentation is to present practical and deliverable suggestions that can improve security levels at our airports, as well as technical or infrastructure-led initiatives that can significantly reduce the risk.
The audience will learn: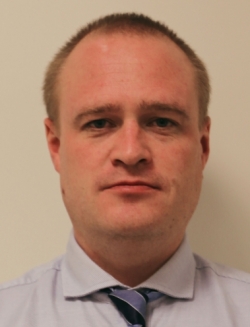 David Pendlebury
Manager Security Facilities Support
Hamad International Airport - Security Department
QATAR
Biography: David is the Security Facilities Support Manager and has been part of the Security department of Hamad International Airport (HIA) since 2014. He is responsible for the operational management and support of the airport security team of 1,200 personnel who in turn oversee the 24/7 Airport Security Operations Centre, CCTV Control Room and Airport Security Screening team. His career spans 16 years of operational experience in security, having served the British Royal Air Force Police, then moving to the private sector and working with Manchester Airport Group, where he was involved in numerous projects aimed at improving the operational outputs through the introduction of new technology, process improvement and personnel development.

11:55hrs - 12:25hrs
Security at the 'back of the airport'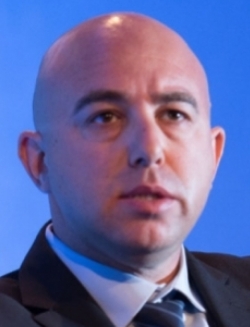 Dvir Rubinshtein
Aviation Security Operation Centre Manager
Emergency, Security & Cyber Division, State of Israel
ISRAEL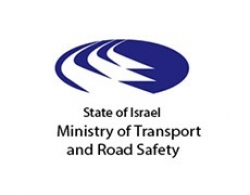 Security at the 'back of the airport'
Synopsis: The presentation will discuss the deployment of high-tech security measures and technologies to enhance terminal security, together with the role of the Aviation Security Operation Centre in Israel. It will address terrorism opportunities at airports, with technology and lessons from the implementation of security measures. The audience will learn about the need for a long-term roadmap for counter-drone solutions, and recommendations for integrating systems into existing air traffic management and monitoring structures. The presentation will also outline the Israeli aviation sector's employment of unmanned aerial vehicle detection, jamming and disruption systems – their effectiveness and the future roadmap for industry. Future threats to the aviation transport network will also be discussed.
The audience will learn:
Deploying high-tech security measures and technologies to enhance terminal security
The role of the Aviation Security Operation Centre in Israel
Addressing terrorism opportunities at airports through the use of technology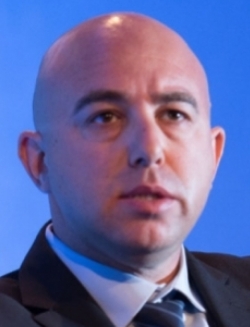 Dvir Rubinshtein
Aviation Security Operation Centre Manager
Emergency, Security & Cyber Division, State of Israel
ISRAEL
Biography: Dvir has a military background in the Israeli Air Force as part of the Israeli Defence Forces (IDF). He worked in the Security Department at Arkia Airlines and El-Al Airlines until 1999. He then held Security Manager and Director positions at several airports in Israel until 2007. He was appointed to his current position in 2008. He is in charge of all the security clearances on each airline/flight/aircraft (schedule, charter, general aviation, diplomatic, military, etc.) that seeks to enter Israeli airspace, in advance and in real time. In addition, he performs security audits in airports and airlines around the world that operate flights to Israel. In parallel, he runs the Aviation Security Operation Centre (ASOC) that is responsible for the whole security aviation industry in Israel.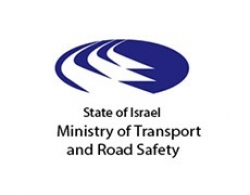 12:25hrs - 12:55hrs
Deal with unmanned aerial vehicles (drones) at airports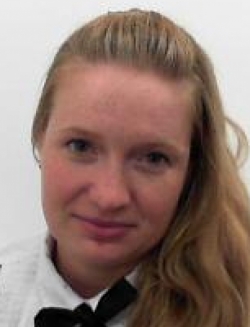 Sabina Lajdová
Security Systems Specialist
Prague Airport
CZECH REPUBLIC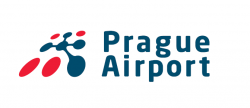 Deal with unmanned aerial vehicles (drones) at airports
Synopsis: There are new vehicles moving in air space: unmanned aerial vehicles, also known as drones. Perimeter security is always based on fences, visual observation and perimeter intrusion detection systems. All these technologies are designed to detect intruders on ground. UAVs are a new threat that could interfere with an airport or aeroplanes landing and taking off. When creating a system of UAV threat mitigation at the airport we need to respect airport specifics. These specific conditions need to be respected even when using our own UAVs for security, safety and emergency purposes.
The audience will learn:
The airport approach to UAVs is problematic
Different kinds of threats caused by UAVs
Systems for UAV threat mitigation
Possible use of UAVs at the airport
Which technology developments and legislation changes are needed to successfully deal with UAVs at the airport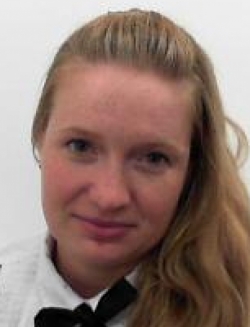 Sabina Lajdová
Security Systems Specialist
Prague Airport
CZECH REPUBLIC
Biography: Sabina graduated from the Czech Technical University in Prague with a Master's degree in Air Transport, with a specialisation in Communication, Navigation and Surveillance Systems. She joined Prague Airport on a part-time job during her studies. Since 2013 she has worked as a Security Systems Specialist for the Security Strategy and Standards branch. Her field of expertise is security systems, and she is responsible for security systems such as access control, perimeter intrusion detection system and CCTV, where her responsibility ranges from acquisition to implementation and development. She is currently engaged with the Security Systems Integration project that will upgrade the capabilities of the security control room, and the last phase of the Perimeter Security Improvement project. She has actively participated in the first two stages of this project, where perimeter surveillance radar with complementary mid-range thermal vision systems were deployed at Prague Airport.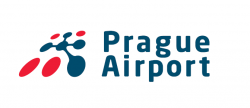 12:55hrs - 13:25hrs
Brave New World: the future of aviation security technology and regulation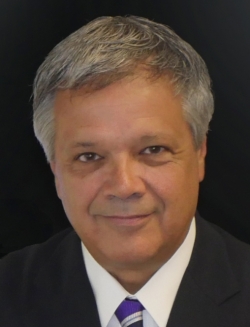 Mark Laustra
Vice President, Global Sales and Chair, Security Manufacturers Coalition
Analogic Corporation
USA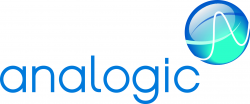 Brave New World: the future of aviation security technology and regulation
Synopsis: Changes in aviation security standards by regulators such as US TSA, ICAO and ECAC are emerging that will have profound impacts on the economics and operation of airports worldwide. But many airlines and airport executives have a limited understanding of the different ways these regulations could unfold, or how new and existing aviation security technologies could either support – or hinder – airport and airline success. Each airport is unique and there is no one technology that fits every airport. This vendor/technology-neutral presentation will examine how airport security, business and regulatory concerns can affect technology choices that will become available in the next few years.
The audience will learn:
Understanding of the impact of global aviation security regulations, and in particular how regulations can affect airport checkpoint operations, operating costs and passenger throughput, depending on the goals of each airport
Understanding of new aviation security technologies, including remote screening systems, checkpoint CT and new body scanning technologies
Understanding how overall checkpoint design, and layout and use of material handling systems, are being used in conjunction with screening technologies
Key questions airport operators and security managers should consider when evaluating new technologies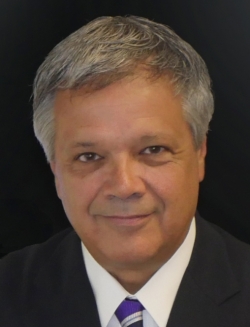 Mark Laustra
Vice President, Global Sales and Chair, Security Manufacturers Coalition
Analogic Corporation
USA
Biography: Mark is an aviation security technology, policy and regulatory expert with over 25 years' experience. He serves as Co-Chair of the Security Manufacturers Coaltion (SMC), a non-profit organisation that seeks to promote best practices in aviation security through the integration of technology, people and processes. The SMC represents all major aviation security technology manufacturers and is an affiliate of the Airport Consultants Council (ACC). Through his work with SMC, Mark has an unparalleled perspective on how aviation security regulations, the economics of the aviation industry and aviation technology all impact the evolution of aviation security. A frequent contributor to industry publications and a speaker at industry panels, Mark is known as an insightful and strategic thinker with a deep understanding of relevant issues.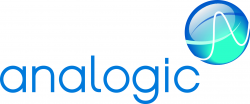 20, 21, 22
March 2018
Click here to enter these dates in your e-diary or Google Calendar
SKYTRAX
WORLD AIRPORT AWARDS
CONFERENCE HOURS
Tue 20 Mar - 08:45-17:30
Wed 21 Mar - 09:00-17:30
Thu 22 Mar - 09:00-13:30
EXHIBITION HOURS
Tue 20 Mar - 10:00-18:30
Wed 21 Mar - 10:00-17:30
Thu 22 Mar - 10:00-15:00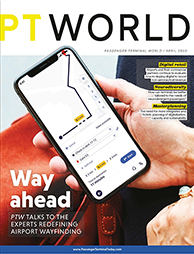 Click here for free magazine subscription + media pack