Conference Chair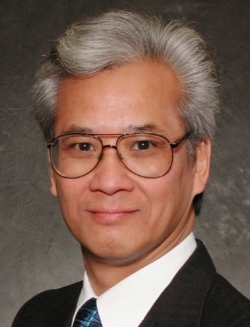 John Mok
Aviation Consultant
John Mok
USA

Conference Chair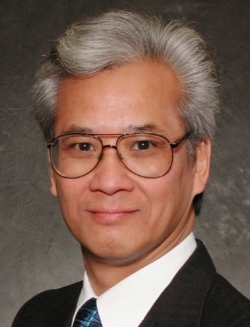 John Mok
Aviation Consultant
John Mok
USA
Biography: John has more than 30 years' public and private-sector experience in strategic airport planning and management. He served as Chief Executive Officer for the Kenton County Airport Board, responsible for the management and operation of Cincinnati/Northern Kentucky International Airport (CVG); Director of Cleveland Airports, responsible for the management and operation of Cleveland Hopkins International Airport (CLE) and Burke Lakefront Airport (BKL); Vice President of Planning for Dallas Fort Worth International Airport (DFW); Head of Strategic Planning for the Hong Kong Airport Authority (HKG); and held several management positions with the Port Authority of New York and New Jersey's Aviation Department at Newark International Airport (EWR) and John F. Kennedy International Airport (JFK).

09:05hrs - 09:35hrs
Gatwick Airport: life after the UK Government's recent runway decision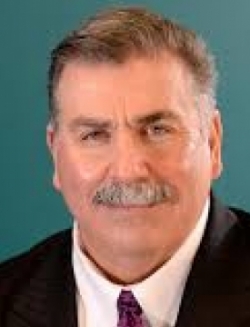 Raymond Melee
Development Director
Gatwick Airport
UK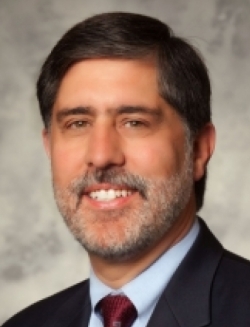 Steve Riano
Global Airport Strategic Planning Director
Bechtel Corporation
USA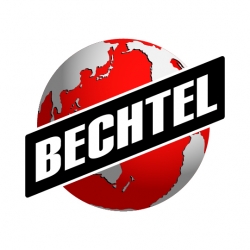 Gatwick Airport: life after the UK Government's recent runway decision
Synopsis: Gatwick and Heathrow competed for the UK Government's permission to build a new runway in the southeast of England. Now that the decision has been taken, learn from a joint presentation by Gatwick's Development Director and Gatwick's Development Partner about how the airport is proceeding with the next 10 years of development to address its continuing growth strategy.
The audience will learn:
Gatwick's process to prepare for either airport being awarded a new runway and its implication for its own continued growth
Implementation strategy and next steps to address the continued development programme post government decision
Key development strategy to grow the airport's passenger numbers from existing infrastructure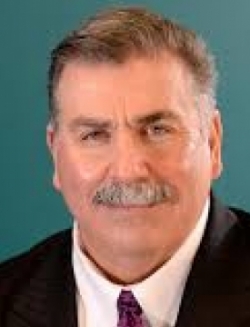 Raymond Melee
Development Director
Gatwick Airport
UK
Biography: Raymond was appointed Gatwick Airport's Development Director in December 2009. He has more than three decades of professional experience in airport operations and management, planning and design, engineering, procurement and construction (EPC), project management, construction management, strategic business planning and operational readiness on very large and complex infrastructure programmes, all with an eye on profitability and efficiency. Raymond has previously worked on a large number of international airports in the Ukraine, and throughout the Middle East, India, Central America, North America, South America, Europe and Asia.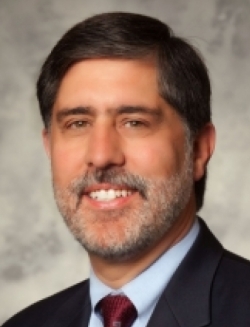 Steve Riano
Global Airport Strategic Planning Director
Bechtel Corporation
USA
Biography: Steve has more than 33 years' professional capital development, planning and architectural design experience and over 25 years' airport capital infrastructure advisory services experience on a variety of airport planning, design and project management projects with total estimated capex value exceeding US$25bn. He has served as an airport capital infrastructure advisor on existing and greenfield airport development projects around the world. His strategic advisory services have increased the value of several international airport projects of various sizes and complexity for public airport authorities, private airport investors, developers and operators as well as airlines. He is currently responsible for managing the strategic planning effort for Gatwick Airport's capital investment programme, where he leads the analysis of airport development projects and provides strategic advisory services for future capital investment and development.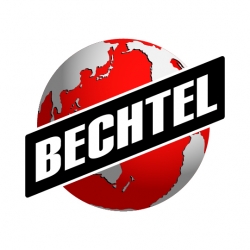 09:35hrs - 10:05hrs
How to transform and rejuvenate Parisian airports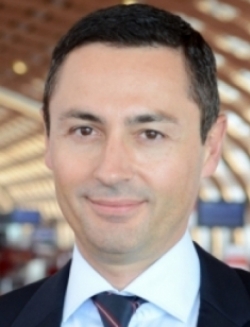 Cedric Laurier
Head of Project Management Division
Groupe ADP
FRANCE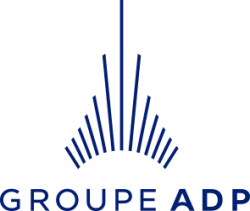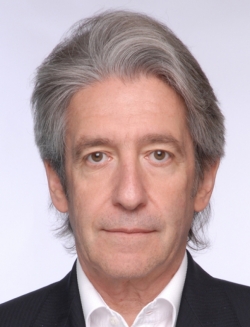 Francois Tamisier
Group Chief Architect
Aéroports de Paris
FRANCE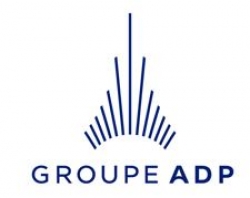 How to transform and rejuvenate Parisian airports
Synopsis: The presentation will offer a general view of ADP main projects through architecture and project management issues.
The audience will learn:
Transformation in a short time period
Efficient, customer-orientated architecture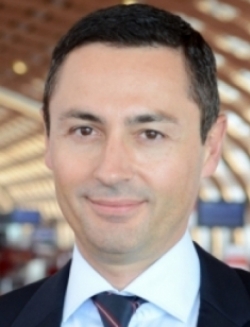 Cedric Laurier
Head of Project Management Division
Groupe ADP
FRANCE
Biography: Cedric was appointed Director of ADP Project Management Division in 2012. He joined the group nine years ago as Project Director for the construction of the new satellite S4 of Paris‐CDG Airport (opened in June 2012). Prior to ADP, he spent five years in Vinci Group as Project Manager of the A86 tunnel, completing the second Paris ring road. Before that, he participated in many civil engineering projects at the beginning of his career in Suez group. Cedric graduated in Civil Engineering in 1994 at Paristech ENPC, France, and in Urban Planning and Development in 1995 at Paris VIII University.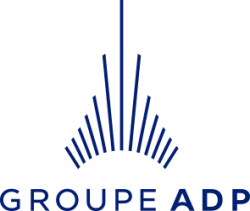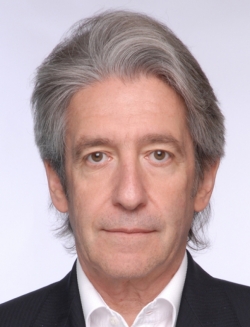 Francois Tamisier
Group Chief Architect
Aéroports de Paris
FRANCE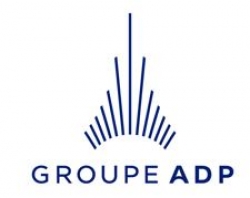 10:05hrs - 10:35hrs
Rome-FCO development: masterplan targets and new terminal extension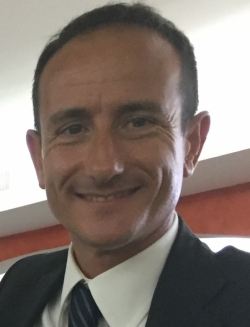 Paolo Cambula
Head of Infrastructure Development
ADR SpA
ITALY

Rome-FCO development: masterplan targets and new terminal extension
Synopsis: Rome-Fiumicino Airport recently launched its new terminal extension, which will enhance the overall level of service, and supply FCO South with an additional 130,000m2 terminal area and +6 million pax capacity. In the new building, ADR will create a departure lounge with 13,000m2 of retail, food and beverage, VIP lounge, etc. The new building also includes A+ class monitoring and remote control of technological devices. Masterplan implementation includes completion of apron, taxiway, pier (with LEED Gold certification) and real estate infrastructure to achieve 60 million pax capacity. The airport extension will include construction of a new terminal, to be realised in two phases.​
The audience will learn:
Benefit of masterplan
Quality of planning
Environmental target
Integration of subsystem
Italian design style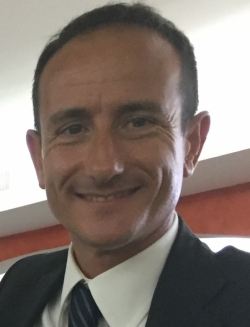 Paolo Cambula
Head of Infrastructure Development
ADR SpA
ITALY
Biography: Since 2008, Rome has developed several short-, medium- and long-term masterplan scenarios for FCO Airport and CIA Airport with a capex programme of about €11bn to year 2044. Paolo is the principal leader of the plan and of the new shape and quality of the terminal infrastructure and refurbishment programme at FCO, including all subsystem, airside and landside. His role also covers EASA and CAA certification as design post holder for both airports. His experience covers international projects and infrastructure expansion programmes for different airports. Since 2001 he has worked for the airport management company, covering planning, design, delivery and management of all airport infrastructure, with an excellent impression delivered for passengers.

10:35hrs - 11:05hrs
The renewed Venice International Airport is taking shape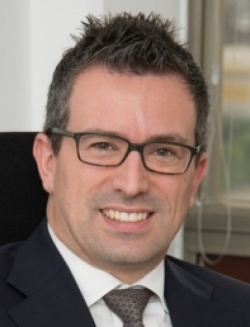 Andrea Geretto
Director of Commercial & Marketing Non Aviation
SAVE SpA - Venice International Airport
ITALY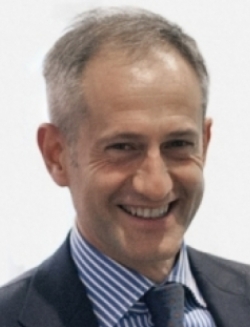 Giulio De Carli
Managing Partner
One Works
ITALY

The renewed Venice International Airport is taking shape
Synopsis: Venice International Airport represents a major infrastructure, which has witnessed relevant growth in recent years due to the introduction of new routes. While expanding the number of passengers, the airport has started the process of refurbishment and 100,000m2 extension of the terminal, which will transform the facility into a state-of-the-art international airport. While doubling in size, the project presents a unique advantage by preserving the local identity, already inherent in the strong character of the existing airport. By the beginning of 2017, the first lot will be completed and connected to the water terminal.
The audience will learn:
The challenge to design an innovative terminal in which the passengers feel Venice's identity
How to restore the existing while creating the new: three-phase evolution
How to refurbish and extend an airport while keeping it always operative
How to plan and design a long-term flexible terminal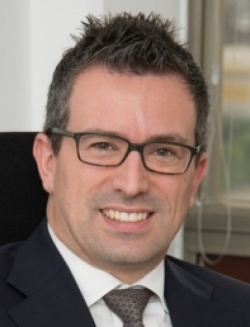 Andrea Geretto
Director of Commercial & Marketing Non Aviation
SAVE SpA - Venice International Airport
ITALY
Biography: Andrea graduated with honours in Economics and Commerce from the University of Udine. In the past he worked mainly in the field of sales and marketing, gaining experience at Ford Motor Company, MerckSharp&Dome, Chiesi Farmaceutici and McKinsey & Co. He has worked for SAVE since 2012, dealing with the management of businesses related to the commercial gallery, parking, advertising, real estate and the organisation of events.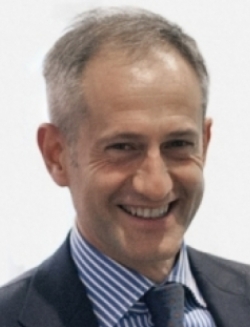 Giulio De Carli
Managing Partner
One Works
ITALY
Biography: Giulio is an experienced aviation architect and established expert in planning and design of transport- and aviation-related facilities and infrastructure. He has worked on several international airports including Rome, Milan, Bergamo, Bologna, Pisa, Palermo, Genova, Charleroi (Belgium), Jeddah, Madinah, Abha, Al Baha (KSA). He has coordinated the masterplan for the Italian airports network, commissioned by ENAC (Italian Civil Aviation Authority), and worked on the masterplan of the intermodal node of Venice, Bergamo and Catania Airports, all projects co-financed by the TEN-T European programme. He is currently working, among other projects, on the refurbishment and extension of Venice Marco Polo Airport and the design of metro stations in Doha (Qatar) and Riyadh (KSA). Since 2007 he has been Managing Partner of One Works, an independent design and consultancy firm based in Italy, Dubai and London, that integrates architecture, infrastructure and urban engineering.

11:25hrs - 11:55hrs
Melbourne Airport Terminal 4 – a hybrid low-cost terminal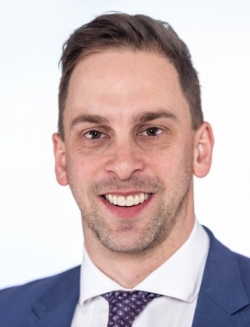 Michael Jarvis
Executive Planning
Australia Pacific Airports (Melbourne)
AUSTRALIA

Melbourne Airport Terminal 4 – a hybrid low-cost terminal
Synopsis: Melbourne Airport completed its new Terminal 4 project in late 2015. With a year of operation under its belt and five years since the project planning began, it is a great opportunity to reflect on the successes and challenges the project faced. The new T4 is Australia's first all self-service terminal – it was designed collaboratively with customer airlines Jetstar and Tigerair. What has been achieved is a low-cost facility that helps keep airfares low and has allowed low-cost airlines to continue their expansion, while improving the passenger experience.
The audience will learn:
A balanced approach to design for low-cost carriers
Planning and delivering a full self-service check-in experience
Achieving good design on a budget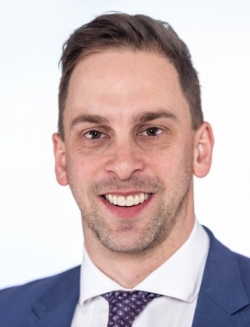 Michael Jarvis
Executive Planning
Australia Pacific Airports (Melbourne)
AUSTRALIA
Biography: Michael leads Melbourne Airport's transport infrastructure planning, utility services planning and off-airport safeguarding functions. With consultancy, airport and airline management experience, Michael has worked across a wide range of aviation strategic planning, commercial and development disciplines. At Melbourne Airport Michael has contributed to, led and delivered a range of strategic planning studies, infrastructure plans and projects including Melbourne Airport's masterplan, self-service check-in initiatives and the New Terminal 4 project.

11:55hrs - 12:25hrs
Achieving the seamless transfer vision – cost vs. customer!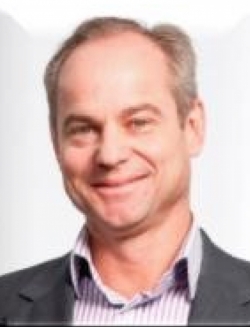 Stephen Goodwin
General Manager Operations
Brisbane Airport Corporation Ltd - Operations Group
AUSTRALIA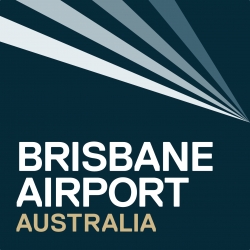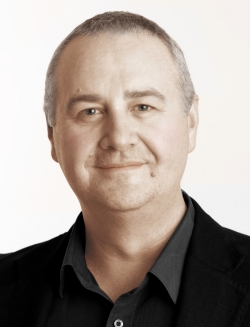 Karl Traeger
Principal - Head of Aviation Architecture
Architectus
AUSTRALIA

Achieving the seamless transfer vision – cost vs. customer!
Synopsis: A yearly increase of 8% in international travel into Australia is presenting significant challenges and opportunities to deliver genuine seamless transfer products at Australian airports. The presentation will outline the options Australia's largest airports are exploring and employing for meeting the forecast growth in transfer passenger numbers, the specific needs of transfer passengers and their baggage, the priorities of the airlines and the cost of interim solutions relative to their seamless transfer vision. All benchmarked against competitors in the Asia-Pacific region.
The audience will learn:
The specific needs of transferring passengers and their baggage
The airport options for the seamless transfer of customers and baggage between airlines, reducing mishandlings and associated costs
Financial models for seamless transfer through open collaboration with airlines to provide a streamlined process at a sustainable cost
Where the development of interim solutions sits relative to the vision of future seamless transfer processes and facilities development
Challenges associated with airlines sharing common platforms and technologies, with consistent execution, as key to achieving seamless transfer efficiencies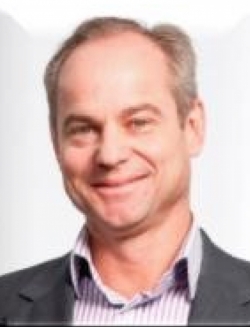 Stephen Goodwin
General Manager Operations
Brisbane Airport Corporation Ltd - Operations Group
AUSTRALIA
Biography: Stephen began with BAC in 1997 as the Manager of Human Resources, until appointed in 2002 to the position of General Manager Operations. He is responsible for the ongoing operation of BAC's core airport activities, which include: terminals and airside operations, security and emergency services, environment and sustainability and airport approvals. Stephen has a Bachelor of Economics degree from the University of Queensland, and is a member of AICD; in 2010 he completed the INSEAD Advanced Management Programme. Stephen became a Board Member of the Australian Airports Association and Chairman of the AAA Queensland Division in 2005 and National Chairman of the AAA in 2011. In 2015, he stepped down but remains on the AAA Board as Immediate Past Chairman.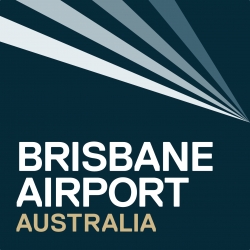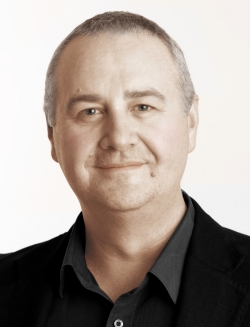 Karl Traeger
Principal - Head of Aviation Architecture
Architectus
AUSTRALIA
Biography: Karl is a Principal and Head of Aviation Architecture at Architectus, one of Australia's leading architecture and design firms. His passion for delivering integrated and elegant design solutions for large, complex projects and creating vital and cultural places using collaborative design processes led him to specialise in aviation architecture. Karl was based in Shanghai for five years, where he worked on a diverse range of projects associated with transport infrastructure across Asia. He went on to become the Director in charge of the Singapore Studio of his previous company, and he was the lead Design Architect for the Soekarno-Hatta International Airport, Terminal 3 in Jakarta. He is currently responsible for the design and delivery of multiple projects at Brisbane, Melbourne and Sydney Airports. Personal fact: When he's not looking to the skies and thinking about airports, he is under the water scuba diving and supporting Sea Shepherd.

12:25hrs - 12:55hrs
How new design technology empowers airports, architects and engineers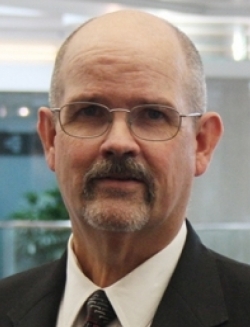 Gary Summerlin
Design Manager
Hartsfield-Jackson Atlanta International Airport
USA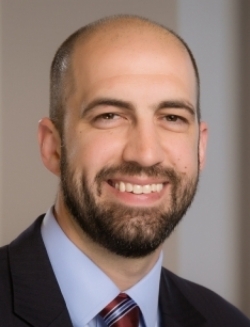 Matt Breidenthal
Vice President
HOK
USA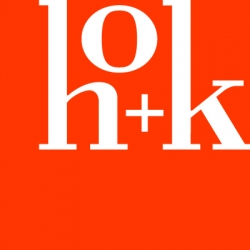 How new design technology empowers airports, architects and engineers
Synopsis: Recent advances in design technology, including parametric modelling and computational design, now provide airports and designers with unprecedented capabilities. These tools have saved millions of dollars in construction cost and sped up portions of the design process by more than 70%. This presentation will describe the modernisation project at Hartsfield-Jackson Atlanta International Airport's Domestic Terminal, which is one of the first components of its recently announced US$6bn capital plan. By having access to more information about more options very early in the design process, the airport and design team could better focus on minimising operational impact and improving passenger experience.
The audience will learn:
An overview of the terminal modernisation project at Hartsfield-Jackson
The airport and design team's approach for enhancing passenger experience
Recent developments in parametric and computational design for integrated architectural/engineering design
How advanced design tools can provide airports and designers with more information more quickly, for better decision making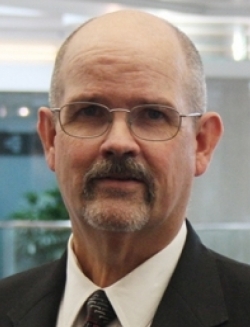 Gary Summerlin
Design Manager
Hartsfield-Jackson Atlanta International Airport
USA
Biography: Gary has a comprehensive background of over 38 years as a Design Manager and a Project Manager with a broad range of industry design, construction and related facility experience. Since 1998 he has focused on the planning, programming, design and construction of aviation facilities ranging from general aviation and military, to jet base and main line commercial, covering landside and airside support facilities. As Design Manager for the Department of Aviation at Hartsfield-Jackson he is currently involved in several high-profile projects to improve airport operations and passenger experience.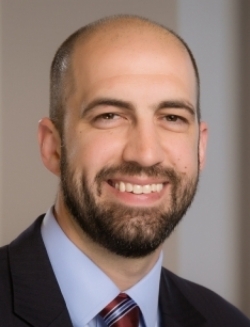 Matt Breidenthal
Vice President
HOK
USA
Biography: Matt is a Structural Engineer and Vice President at HOK. He is part of the firm's Engineering Leadership, guiding the development of advanced integrated design technology. He has extensive experience from conceptual design through construction administration on a wide variety of aviation projects throughout the United States, China and the Middle East.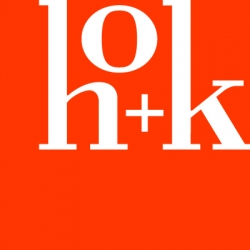 12:55hrs - 13:25hrs
Using simulation in the development of YVR's masterplan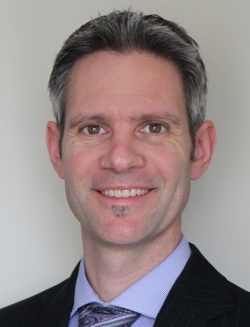 Christoph Rufenacht
Director, Capital Facilities Development
Vancouver Airport Authority
CANADA

Using simulation in the development of YVR's masterplan
Synopsis: YVR's commitment to deliver a world-class, sustainable airport consists, in part, of developing an efficient taxiway and apron layout, at affordable costs. As part of its 2037 masterplan, YVR has opted to develop an airside simulation model to determine the optimum infrastructure and operational improvements that could be made to preserve the airport's attractiveness as a hub between Asia and the Americas. This presentation summarises how the airport has built on the simulation modelling to design future airside infrastructure and evaluate the impacts of terminal expansion options, as well as lessons learned from the simulations.
The audience will learn:
What is the YVR masterplan?
Using simulation in the optioneering process of the masterplan
Identifying the benefits of development options and operational changes
The use of simulation in refining the masterplan
Measuring the cost of delay through simulation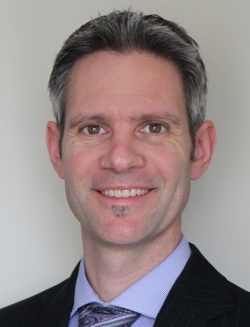 Christoph Rufenacht
Director, Capital Facilities Development
Vancouver Airport Authority
CANADA
Biography: Christoph has been with the Airport Authority for over 15 years. In his current role as Director, Capital Facilities Development he is responsible for long-term capital planning and the development of the 20-year masterplan. With a focus on integrated planning, Christoph leads teams in effective planning across all aspects of the organisation. He was also influential in developing the Airport Authority's Priorities and Planning Office, responsible for supporting senior management's decision-making process to improve transparency and prioritisation surrounding decision making throughout the organisation, along with supporting project delivery by tracking initiatives against objectives, timelines and budgets to ensure accountability. Christoph holds a BASc in Civil Engineering from the University of British Columbia and received his Professional Engineer (PEng) designation in 2006.

The great value of coming here is the people who have been doing my job for decades are here, where everybody gathers from around the world in a single place
Mike Kilburn, Senior Manager – Environment, Airport Authority Hong Kong, Hong Kong
20, 21, 22
March 2018
Click here to enter these dates in your e-diary or Google Calendar
SKYTRAX
WORLD AIRPORT AWARDS
CONFERENCE HOURS
Tue 20 Mar - 08:45-17:30
Wed 21 Mar - 09:00-17:30
Thu 22 Mar - 09:00-13:30
EXHIBITION HOURS
Tue 20 Mar - 10:00-18:30
Wed 21 Mar - 10:00-17:30
Thu 22 Mar - 10:00-15:00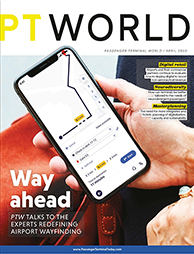 Click here for free magazine subscription + media pack