Conference Chairs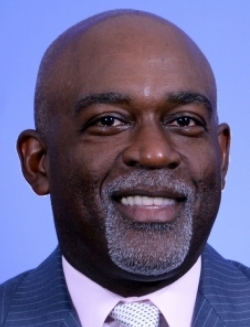 Maurice Jenkins
Director Information Systems & Telecom
Miami Dade Aviation Department
USA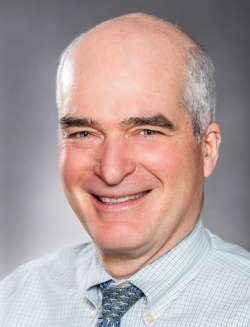 Al Lyons
SVP Firmwide Director of IT & Electronic Systems
HOK
USA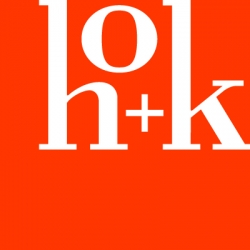 Conference Chairs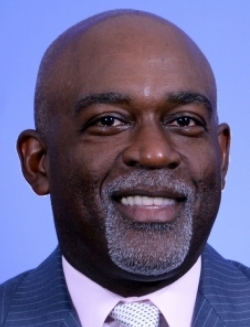 Maurice Jenkins
Director Information Systems & Telecom
Miami Dade Aviation Department
USA
Biography: Maurice functions as the principal advisor to the Aviation Director on all matters related to information management and information technology. He has served in this capacity since September 2000. He is responsible for defining and managing capital planning as well as investment management processes to ensure their successful implementation and integration with the department budget, acquisition and planning processes. He has full strategic and tactical responsibility for the direction, planning, creation and operation of the Aviation Department's information technology infrastructure, telecommunications services, application support, end-user support services and training. Prior to his appointment as Division Director, he served as the Aviation Department's Chief of Information Systems, responsible for the development and implementation of standards-based policies and procedures that support business operations and improved the overall quality of service of enterprise IT systems. Maurice's strategic vision has successfully culminated in the integration of new technology in the opening of the new South and North Terminals at Miami International Airport. In addition, the success of these new system implementations – such as Propworks and PeopleSoft ERP – show his technical acumen and dedication to serving the people of Miami-Dade County. He has implemented an area-wide marketing information service to hotels and convention centres using current flight information.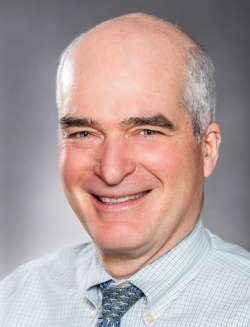 Al Lyons
SVP Firmwide Director of IT & Electronic Systems
HOK
USA
Biography: Al is HOK's Information Technology and Communication (ITC) director based in the New York office. As part of HOK's global engineering group, he optimises these systems to automate business processes, incorporate smart building strategies and improve overall performance. Over the past three decades, Al has been responsible for design and integration of electronic systems for several large airport projects. He is particularly focused on leveraging new and emerging technologies to improve guest/traveller experience, reduce costs and create operational efficiencies. Working with HOK's multidisciplinary teams, Al develops innovative ways of integrating ITC systems and infrastructure into the design.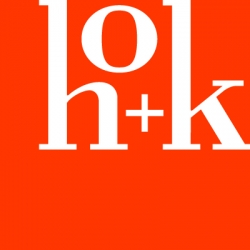 09:05hrs - 09:30hrs
The future of common use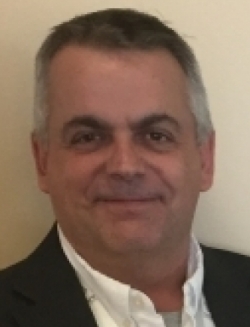 Sylvain Campeau
Manager Passenger, APCS
IATA
CANADA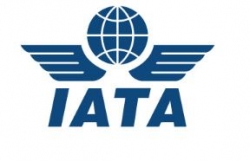 The future of common use
Synopsis: Airport infrastructure will be capacity challenged, with passenger numbers estimated to double by 2030. Technology is the viable option to help enhance the passenger process. This presentation will demonstrate how the common-use environment can help support the capacity growth with flexibility.
The audience will learn:
The future of the passenger end-to-end experience
Passenger process optimisation at airports
Maintenance of the common-use environment
The evolution of common use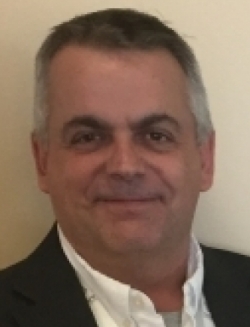 Sylvain Campeau
Manager Passenger, APCS
IATA
CANADA
Biography: Sylvain has 29 years' experience in the aviation industry. He has been been working at Air Canada for the last 27 years including 10 years devoted to international airport operations, providing leadership and direction to the overall passenger experience with a focus on IT solutions. He was responsible for several international airport projects from planning to implementations dealing with multi-channels (CUPPS, CUSS, web check-in).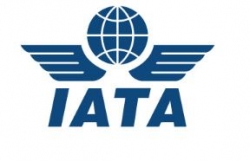 09:30hrs - 10:00hrs
Abu Dhabi Airports journey to smart travel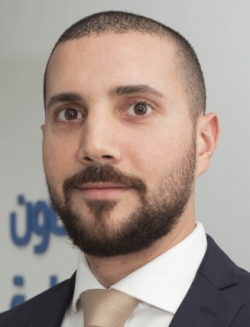 Mohamad Al Agha
Senior Manager IT Business Solutions
Abu Dhabi Airports
UNITED ARAB EMIRATES

Cancelled - The speaker sends their apologies
Abu Dhabi Airports journey to smart travel
Synopsis: Abu Dhabi Airport has launched a faster, hassle-free way to travel. It is a simple five-step process that leads passengers straight to the gate, with less time spent in queues and more time to travel smoothly through Abu Dhabi Airport, at the passengers' own pace.
The audience will learn:
About Abu Dhabi Airport
The smart travel initiative
Five simple steps
Results and impact
Challenges and future enhancements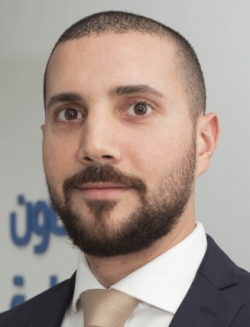 Mohamad Al Agha
Senior Manager IT Business Solutions
Abu Dhabi Airports
UNITED ARAB EMIRATES
Biography: Mohamad is an Information Technology Executive with more than 12 years' IT management and solution delivery experience delivering successful solutions covering the full cycle from strategy and planning, to delivery and operations. He is responsible for the IT business solutions at Abu Dhabi Airport, enabling a smooth alignment of business and IT strategies. Mohamad has solid experience in managing and implementing complex enterprise IT, digital and mobile solutions with integrations across various technology stacks.

10:00hrs - 10:30hrs
A Revolutionary Check-in Concept to Resolve Airport Capacity and Manpower Constraints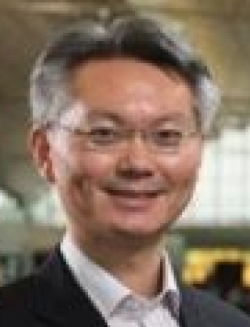 Chris Au Young
General Manager, Smart Airport
Hong Kong International Airport
HONG KONG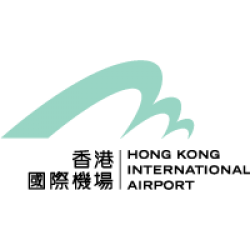 A Revolutionary Check-in Concept to Resolve Airport Capacity and Manpower Constraints
Synopsis: With constant growth in passenger traffic on the one hand, and infrastructure constraints on the other, airports need to rethink the sustainability of their current approach to passenger processing. This presentation describes HKIA's vision for a fully automated passenger processing terminal, as a way of addressing this key operational challenge. HKIA has recently introduced cloud-based mobile check-in units. Designed to optimise the check-in process by combining full check-in capabilities with document verification checks, the solution has been proved to reduce passenger processing time by 35% and free up additional space throughout the terminal.
The audience will learn:
Why we need to break away from traditional practices and rethink our approach to passenger processing
How cohesive integration of security and check-in into the airport's eco-system can benefit the airport, the passengers and other stakeholders
Beyond cost saving: the role technology can play across the passenger's entire journey at the airport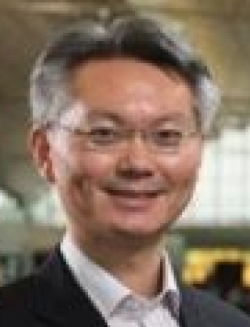 Chris Au Young
General Manager, Smart Airport
Hong Kong International Airport
HONG KONG
Biography: Chris leads a number of innovative developments to transform Hong Kong International Airport into an airport of the future. He actively engages airlines, ACI, IATA, technology leaders, universities and research institutions to shape the future travel experience and drive for operational excellence. He joined the company in 2006 and has extensive experience in airport management including airfield, baggage, terminal systems, airport flow and runway capacity. Previously he was the Regional Project Manager in North East Asia at TNT Express. He also spent 10 years at Accenture Co Ltd, a world-leading management and IT consultancy firm, and delivered a number of business transformational projects for Fortune 500 companies. Chris is a Board Member of the Zhuhai Airport Management Company, a representative of HKIA in the ACI World Airport IT Standing Committee and a member of the HKIE in Logistics & Transportation Discipline. He holds an MBA and a Bachelor's degree in Computer Engineering.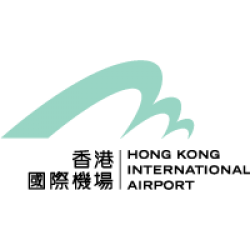 10:30hrs - 11:00hrs
Preclearance: expanding borders with technology and innovation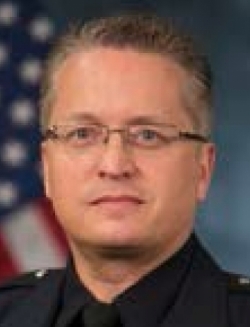 Randy J Howe
Director, Preclearance Operations
US Customs and Border Protection
USA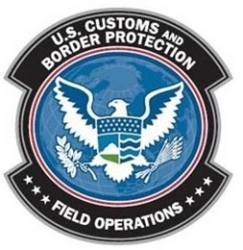 Preclearance: expanding borders with technology and innovation
Synopsis: The presentation will give an overview of US CBP preclearance and the preclearance mission; an overview of business transformation initiatives that CBP has partnered with the private sector to include existing and new technology; an overview of preclearance expansion and the benefits preclearance affords to passengers, air carriers and airports.
The audience will learn:
US CBP preclearance overview
The preclearance mission
Advancement and innovation (APC, MPC, biometrics)
Overview of preclearance expansion around the globe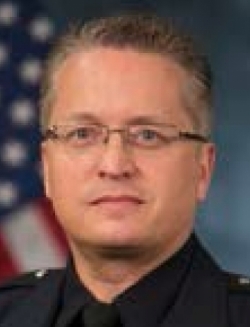 Randy J Howe
Director, Preclearance Operations
US Customs and Border Protection
USA
Biography: Randy became Director Field Operations, Preclearance Operations in 2015. As Director Field Operations, he is charged with supervising over 600 CBP officers and agriculture specialists at 16 preclearance ports of entry in six foreign countries, including: Aruba, Bermuda, Bahamas, Canada, Ireland and United Arab Emirates. Previously, he served as Director, Field Operations, Buffalo Field Office, overseeing port of entry operations in upstate New York. He has been proactively involved in CBP's extended border strategy through his work on the Beyond the Border Cargo Pre-Inspection Pilot in Canada. He began his career in 1988 with the US Immigration and Naturalization Service in San Diego, California, and subsequently held various key positions in Montreal and Toronto, Canada; Buffalo, New York; and in Washington, DC. He holds a BSc in Criminal Justice from Niagara University in Lewiston, New York.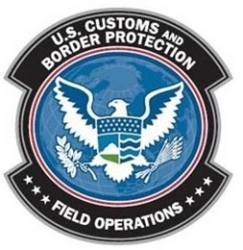 11:20hrs - 11:50hrs
Seamless Passenger Walkthrough: essential components and first results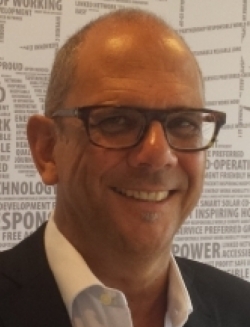 Charles Hendriks
Digital Architect
Schiphol Group
NETHERLANDS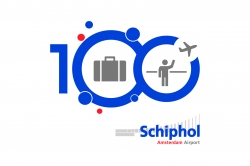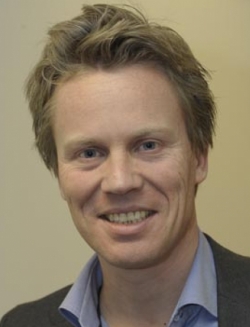 Erik Scherff
Manager Passenger IT Services
Royal Schiphol Group
NETHERLANDS

Seamless Passenger Walkthrough: essential components and first results
Synopsis: Schiphol is designing and building the first Seamless Passenger Walkthrough, where all touchpoints are integrated. The passengers will only have to identify themselves once. The concept is being implemented at Schiphol (AMS). The first results will be presented, and lessons learned will be discussed with the audience.
The audience will learn:
Aim of Seamless Passenger Walkthrough
Components of Seamless Passenger Walkthrough
First results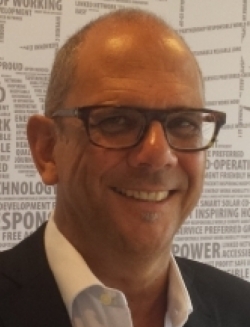 Charles Hendriks
Digital Architect
Schiphol Group
NETHERLANDS
Biography: Charles is responsible for the architecture of the Seamless Passenger Journey aka Seamless Passenger Walkthrough at Schiphol.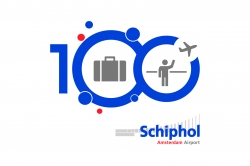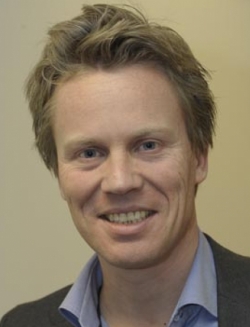 Erik Scherff
Manager Passenger IT Services
Royal Schiphol Group
NETHERLANDS
Biography: For the past four years Erik has been responsible for managing passenger IT services at Schiphol. His main focus now is designing the Seamless Passenger Walkthrough and preparing the rollout at Schiphol in 2018.

11:50hrs - 12:20hrs
When nudging principles lead to innovative designs
Jette Girgin
Senior project manager
Copenhagen Airports
DENMARK

When nudging principles lead to innovative designs
Synopsis: The presentation will give insights into how Copenhagen Airports uses nudging principles to ensure efficient passenger processing and reduce total cost of operations. Our recently opened Pier C extension enables handling of the A380 in an open gate environment. By using behavioural science and carefully managing the change in processes for airlines and handlers, it is now best practice to board an Emirates A380 with 600 pax in less than 20 minutes.
The audience will learn:
How seating, signage and information guides passengers to smoothly boarding
How airports can help optimise ground handling processes
How to increase utilisation of gate infrastructure
How data from observations and tests can lead to customised designs
Results and learnings from using nudging
Jette Girgin
Senior project manager
Copenhagen Airports
DENMARK
Biography: With a background in the travel industry, Jette Girgin joined Copenhagen Airport in 2007. Jette works as a senior project manager within Optimization and Passenger Solutions in Copenhagen Airports. Her area of expertise is optimization of passenger processes to the benefit of the passenger, the airlines and the airport. This involves: optimization of check-in counter capacity, self-service products, boarding optimization and change management in work with handling agents and airlines, as well as designing solutions for intuitive passenger behavior.

12:20hrs - 12:50hrs
Digital marketing and innovative steps at Cologne Bonn Airport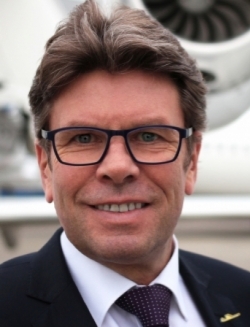 Ulrich Stiller
Director Marketing & Sales
Cologne Bonn Airport
GERMANY

Digital marketing and innovative steps at Cologne Bonn Airport
Synopsis: Status quo: the airport industry is affected by old-fashioned and often manually managed technical processes. Airports are trailing behind other players in the transport and traffic sector. The presentation will show the innovative approaches and steps a mid-sized airport has introduced to strengthen its position for the future.
The audience will learn:
Comparison between past and present
Status quo
Innovative approach at Cologne Bonn Airport
Examples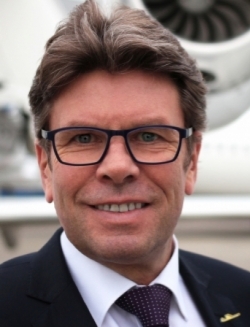 Ulrich Stiller
Director Marketing & Sales
Cologne Bonn Airport
GERMANY
Biography: Ulrich has been Director Marketing & Sales at Cologne Bonn Airport since 2002. Previously he was Commercial Director of Eurowings AG, a privately owned European regional airline with 44 aircraft, which was a partner airline in the KLM/Northwest/Alitalia partnership in the 1990s. Eurowings was sold to Lufthansa in 2001. Ulrich's key achievements include the introduction of a revenue management-based pricing concept with one-way fares, and the successful establishment of low-cost airlines at CGN. He launched the first airline homepage on the Worldwide Web in 1995. The first ticketless travel system in cooperation with Siemens was another one of his successes. In 1999 he was appointed as Ambassador for Innovation in the KL/NW/AZ and partner airline alliance. He began his career in sales/marketing at Singapore Airlines and Continental.

12:50hrs - 13:20hrs
Future airport operations: a challenge for airlines with common-use platforms?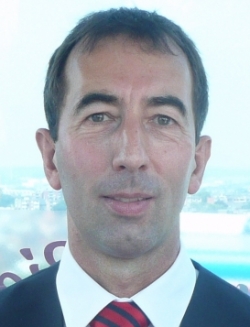 Paul Rogiers
Airport Solutions IT Manager
Brussels Airlines
BELGIUM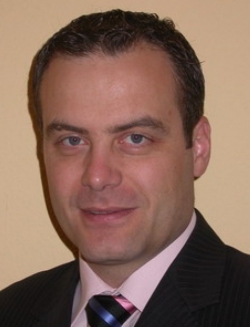 Bjoern Steinbrecher
Director CUTE Services / Head of cGroup
Lufthansa Systems
GERMANY

Future airport operations: a challenge for airlines with common-use platforms?
Synopsis: Today most passengers on international flights are handled on CUTE/CUPPS platforms. Due to restrictions on common-use platforms and non-existent CUTE standards, ground handling is becoming more and more of a challenge for airlines. With the products of the innovative and unique cGroup Suite, every CUTE airport is turned into a modern passenger-handling environment. Besides all required applications and commodity services, cGroup provides web applications including full print support, instant-messaging services, centralised configuration management, and a powerful platform to monitor operations and business events in real time at all airports worldwide.
The audience will learn:
'Problem child' CUTE/CUPPS airports – challenges of future airport operations for airlines
How to upgrade your CUTE/CUPPS airports with missing functionalities, using web applications, instant messaging and monitoring tools
How as an airline to monitor your operations and business events on CUTE/CUPPS airports
Co-presentation: how SN Brussels has solved the challenges of future airport operations
Co-presentation: Review of cGroup migration project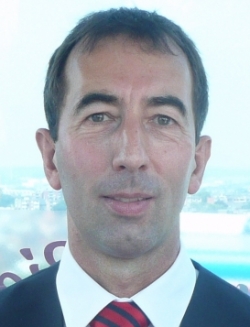 Paul Rogiers
Airport Solutions IT Manager
Brussels Airlines
BELGIUM
Biography: Paul is a Senior Manager in the Brussels Airlines IT Department, dealing with airport infrastructure and business processes for over 20 years. He has attended industry provider, AOC and club meetings for Brussels Airlines, and is a STAR Alliance representative on the BRU CUG Board.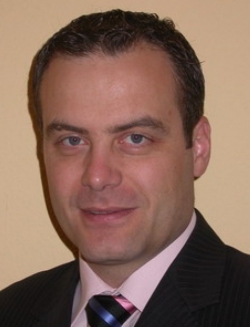 Bjoern Steinbrecher
Director CUTE Services / Head of cGroup
Lufthansa Systems
GERMANY
Biography: Bjoern has two decades of airline IT background, including 15 years in various management positions. As a well-known expert in airport IT and passenger handling processes, he is a leading member of the IATA Common Use Working Group and acting manager of the IATA CUPPS Compliance Testing Entity for platforms. As an entrepreneurial innovator he has reflected all of these experiences in the design of cGroup.

14:30hrs - 15:00hrs
Can RFID help the industry save costs?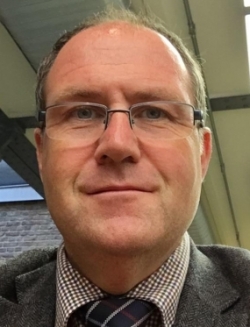 Andrew Price
Head, Global Baggage Operations
IATA
SWITZERLAND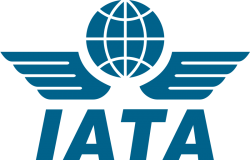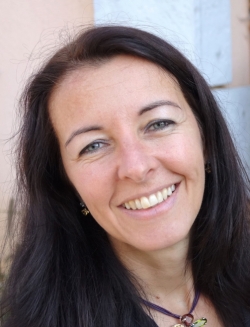 Caroline Camilli-Gay
Program Manager
SITA
SWITZERLAND

Can RFID help the industry save costs?
Synopsis: RFID and baggage seemed to be a never-starting story, until Delta Air Lines implemented RFID across its network in 2016. This prompted massive interest in RFID and baggage, demanding that the industry revisit the area to review the possible benefits of the technology. Join this presentation if you want to understand why this subject keeps coming back to the industry, how RFID could benefit the industry financially, saving US$3bn over seven years (as per the SITA/IATA Business Case) as well as improving baggage operations and service to passengers.
The audience will learn:
What's changed in our industry that makes RFID interesting today?
What are the key obstacles that block a move to RFID today?
Where can RFID make a difference to a baggage operation?
How would you implement RFID?
What new capabilities can come out of an RFID implementation?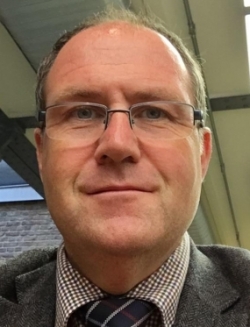 Andrew Price
Head, Global Baggage Operations
IATA
SWITZERLAND
Biography: Andrew has 22 years in the industry, moving from supplier to airline to the industry association. He is passionate about baggage, and has helped the industry in the areas of RFID, mishandling reduction and baggage vision. He is also Secretary to the Airport Services Committee and Baggage Working Group, where the standards for baggage are set and maintained. He is an electronic engineer by training, and also holds an MBA.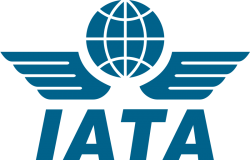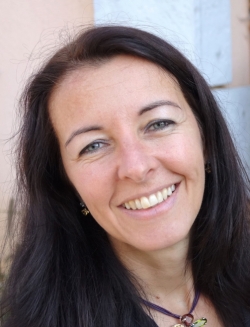 Caroline Camilli-Gay
Program Manager
SITA
SWITZERLAND
Biography: Caroline is Program Manager at SITA Lab. She is in charge of a community programme dedicated to baggage tracking. She has been working for SITA for longer than she can count (or wants to tell) in various roles. She started in the wonderful world of a finance department and entered the crazy world of baggage several years later by coincidence. Her first baggage role was the launch of the self-service bag-drop machines. She is now exploring new products and technologies to make baggage tracking easier and more efficient.

15:00hrs - 15:25hrs
The Orlando experience digitised - update of integrated passenger self-services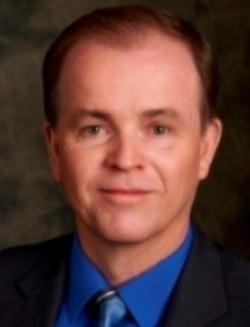 Francis Barich
Principal
Barich Inc
USA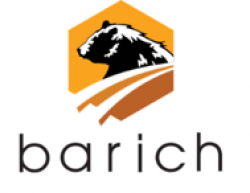 The Orlando experience digitised - update of integrated passenger self-services
Synopsis: The aviation industry has a growing need to deploy passenger self-services in an integrated process across the passenger journey. Airport operators face the challenge of benefiting from innovative technologies, while maintaining budget and maximising revenue. Through an integrated programme, these challenges are effectively met. This presentation provides a focus for the airport operator and key stakeholders in improving the passenger's air-travel experience. It presents the requirements and benefits of a well-established integrated passenger self-services programme. Case studies are presented from Orlando International Airport on improvements in the North Terminal Complex and updated designs for the new South Terminal Complex.
The audience will learn:
The benefits of applying new passenger services in an existing airport facility
Actual design processes for integrated passenger services at the new South Terminal Complex
A concise method for establishing an airport-wide integrated passenger self-service programme
Through an integrated approach, the audience will learn how to maintain costs and provide additional commercial opportunities
A better understanding of how an airport operator can improve the offering of passenger self-services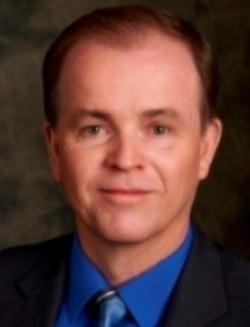 Francis Barich
Principal
Barich Inc
USA
Biography: Frank is founder and Principal Consultant of Barich Inc, a business consulting firm serving the aviation industry. He has over 30 years' experience in helping advance North American airport initiatives in key strategic areas such as passenger processing, airport operational technologies and common use. Frank actively works with industry associations and research organisations that contribute to the furtherance of the aviation industry. As a result of his research work and contributions to aviation technology standards, he has had the privilege of working with leading airport authorities throughout the world. He invests his time and experience in serving on various steering committees and working groups through ACI World and IATA. Frank currently serves as the project lead for the IT passenger services design for the Orlando International Airport new South Terminal Complex.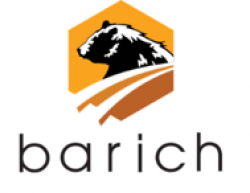 15:25hrs - 15:55hrs
Mobility-as-a-service: real-time routing service to reduce travel time of passengers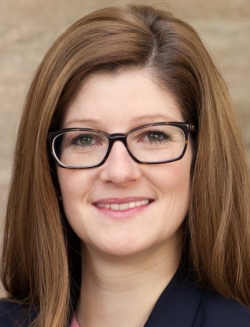 Anita Neudeck
Senior Manager - Innovation & Partnering
Flughafen München GmbH
GERMANY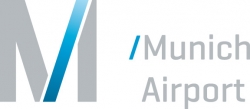 Mobility-as-a-service: real-time routing service to reduce travel time of passengers
Synopsis: Munich Airport is working on an innovative door-to-door information service for passengers on the way from the city centre to the airport, directly to the gate and vice versa. It combines on-demand mobility solutions with airport wayfinding/processing times.
The audience will learn:
Why innovation is the most important vehicle to become a smart airport of the future
How partnering can really help to gain speed in implementing new services and products
How to improve the customer experience at airports with a digital service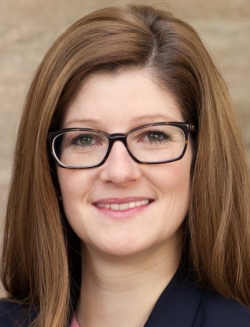 Anita Neudeck
Senior Manager - Innovation & Partnering
Flughafen München GmbH
GERMANY
Biography: Anita has been part of the Innovation team within the Corporate Development Division at Munich Airport since 2015, developing and executing new digital services with a 360° view on the customer journey. This involves the capture of ideas and stimulation of innovation along the entire value chain of an airport (retail, gastronomy, commercial activities, etc.). Her role involves a wide variety of entities and stakeholders both inside and outside the airport, working to develop proofs of concept of new products and services, as well as business case development, testing and project support. Before Anita joined Munich Airport, she worked for Telefónica Germany in the Business Development Unit as well as in the media industry (Hubert Burda Media) and an advertising agency as Sales & Marketing Manager.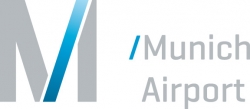 16:15hrs - 16:45hrs
Continuous ICT systems services during an airport's relocation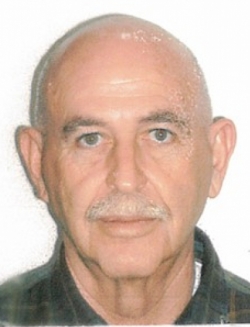 Yair Harry Gannot
MD Liaison - the new Ramon International Airport
Israel Airports Authority
ISRAEL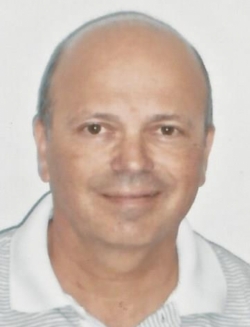 Zeev Nativ
Division Manager
Liacom Systems Ltd
ISRAEL

Continuous ICT systems services during an airport's relocation
Synopsis: An airport's relocation from an old to a new facility requires there to be two sets of ICT systems for a short period, while the old one is operational and the new facility is up and running for trial period. Procurement and operations efforts for two sets of ICT systems might present a painful challenge. In this presentation, IAA and Liacom will introduce a concept and a case study in which one set of ICT systems supports flexible configurations: redundant system for either the old or the new facility; split configuration of non-redundant systems at each facility.
The audience will learn:
Caring for a future-proof contract for ICT systems that are capable of adapting themselves to future airport relocation needs
Selecting the appropriate trade-off between resiliency and versatility under changing circumstances
Selecting the appropriate technology for relocating a highly site-specific ICT system from one facility to another
Providing continuous operational services during an ICT system's relocation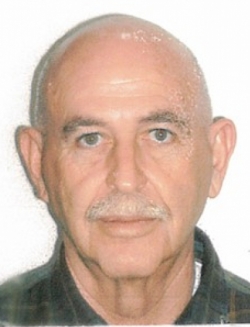 Yair Harry Gannot
MD Liaison - the new Ramon International Airport
Israel Airports Authority
ISRAEL
Biography: Yair Harry Gannot (BA, MA, LLB, LLM) has over 35 years' extensive experience in various aspects of air and ground operation at IAA. He previously acted as Director of Airport Operations at Ben Gurion Airport, Director of AIS, Chief ATC Inspector, Director of Aviation Safety, and is currently acting as the IAA's Managing Director Liaison for the new Ramon International Airport Establishment Division at IAA. He is leading safety technology projects for IAA, A-SMGCS, FOD detection, wide area multilateration for Eilat airspace, A-VDGS. He has worked for IAA since 1979 and is a member of IFATCA, ISASI and ACI STSC.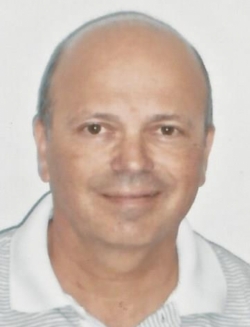 Zeev Nativ
Division Manager
Liacom Systems Ltd
ISRAEL
Biography: Zeev works in programme management and consulting for mid-range to large organisations in the area of ICT related to organisation vision, mission, objectives, business processes, technological environment, purchase processes and current and foreseen needs. The programmes relate to strategic issues that are either complicated to manage (such as multi-agency programmes) or technologically complex. He has about 20 years' experience in international tenders for the Israeli Airports Authority, Israeli Railways and more. Sample projects: integrated common-use passenger processing and self-service systems for IAA, modernisation of IAA's ATC processes (replacing passive interaction technology with state-of-the-art interactive computerised systems), SkyPort initiatives for SkyTeam headquarters, rapid gap analysis study of IT operational and building management systems for Kotoka International Airport (KIA).

16:45hrs - 17:10hrs
Airport technology in airport construction projects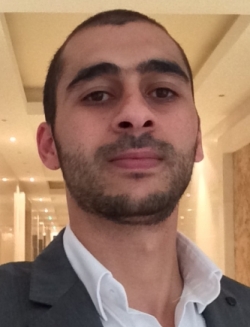 Mohammad Hourani
Aviation Division Manger
Informatica Qatar
QATAR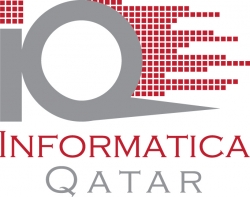 Airport technology in airport construction projects
Synopsis: The airport construction industry is booming for various reasons, such as the increase in passenger and cargo traffic, upgrading infrastructure and expanding hub airports. According to the CAPA Airport Construction and Capex database, US$385bn of airport projects are in progress globally. Airport technology is moving rapidly. One difficulty that all of these airports share is implementation of the latest technologies that would benefit them in terms of their passenger experience and financial returns. Clients, consultants and contractors have to work closely and increase their efforts for the sake of better application of airport technology.
The audience will learn:
Airport construction industry
Current projects in ME
Airport technology
Airport technology in airport construction
Case study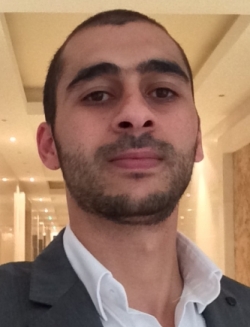 Mohammad Hourani
Aviation Division Manger
Informatica Qatar
QATAR
Biography: Mohammad is a young, motivated engineer specialised in airport systems project management, design, implementation supervision and testing and commissioning. He has already had the chance to work on the construction projects of two major airports in the Middle East. He has a Bachelor\'s degree in Electrical Engineering and a Master's degree in Engineering Business Management as well as a various certificates in Project Management.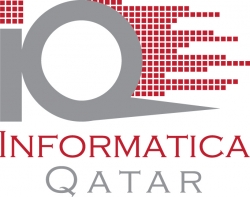 17:10hrs - 17:35hrs
The 'PLAN' for successful airport implementations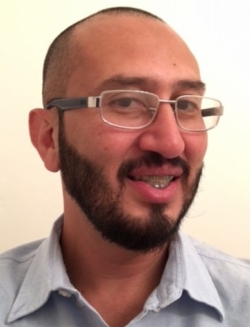 Allen Lainez
Airports & CSS Training Director
Copa Airlines
PANAMA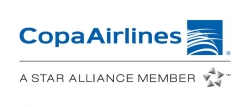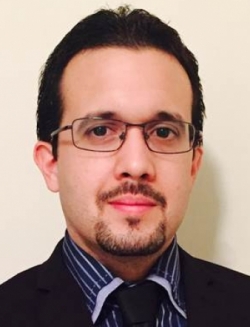 Luis Augusto Fermin Salazar
Airport Training Manager
Copa Airlines
PANAMA
The 'PLAN' for successful airport implementations
Synopsis: During this presentation the audience will learn how to define an integral strategy by applying the four key performance criteria based on the PLAN methodology to guarantee a successful rollout and adoption for any IT or process improvement airport project implementation.
The audience will learn:
The overall importance of defining the right strategy within a project implementation based on a methodology
Learn about the PLAN methodology for successful implementation of an airport project
Other keys elements to consider during the rollout and adoption phase
Success stories and lessons learned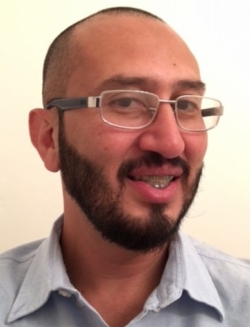 Allen Lainez
Airports & CSS Training Director
Copa Airlines
PANAMA
Biography: Allen has an MBA with a focus on technology and process improvement. He has 19 years' airports/airlines experience in the following airports processes: onboard and cabin services, ground handling operations and ground support equipment, passenger services, process improvement, quality assurance, SMS, training delivery and instructional design. He has been with Copa Airlines for almost 15 years leading various areas including onboard services and catering, inflight services, ground operations, process improvement, human resources and training. The main achievements relate to leading various negotiations and union contracts, implementation of different cost savings, process improvement and restructuring initiatives. He currently leads a team of 20 people in charge of all airport training initiatives. He also leads the training programme for implementing a new customer service system. His greatest passion is to teach and help new airport managers to become excellent airports leaders.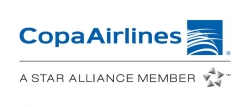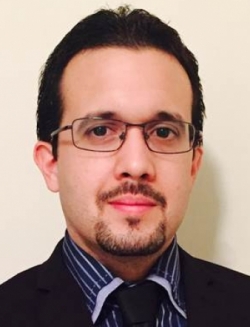 Luis Augusto Fermin Salazar
Airport Training Manager
Copa Airlines
PANAMA
Biography: Luis has over 10 years' experiences in consulting, training and management. This includes more than three years' experience in airport training for the following areas: passenger services, ground handling operations and cabin cleaning services. In the airport training area, Luis had been part of projects orientated to the improvement of technical leadership skills, new hires training (for passenger services and ground handling operations), implementation of new customer services systems, Irrops management and others. He currently leads a team of 11 trainers and is responsible for the training of more than 4,000 passenger services and ground handling employees.
The endless networking opportunities with colleagues and industry leaders provide a great way to learn from the best and provides a vast insight into where this industry is headed. Passenger Terminal EXPO is a place to get inspired!
Eva Maarend, Marketing Specialist, Tallinn Airport, Estonia
20, 21, 22
March 2018
Click here to enter these dates in your e-diary or Google Calendar
SKYTRAX
WORLD AIRPORT AWARDS
CONFERENCE HOURS
Tue 20 Mar - 08:45-17:30
Wed 21 Mar - 09:00-17:30
Thu 22 Mar - 09:00-13:30
EXHIBITION HOURS
Tue 20 Mar - 10:00-18:30
Wed 21 Mar - 10:00-17:30
Thu 22 Mar - 10:00-15:00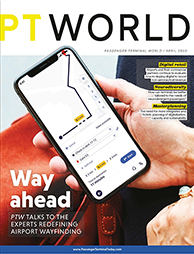 Click here for free magazine subscription + media pack