Conference Chairs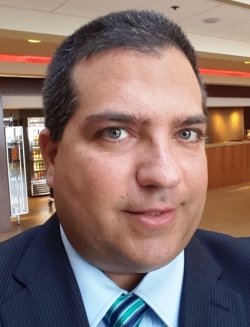 Hiosvany Muina
North America Airports Regional Manager
Copa Airlines
USA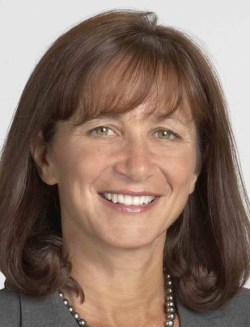 Conference Chairs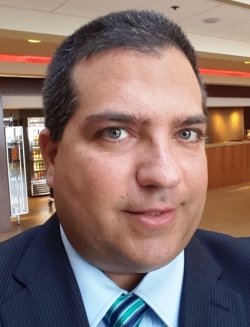 Hiosvany Muina
North America Airports Regional Manager
Copa Airlines
USA
Biography: Hiosvany is a dedicated regional manager with 18+ years' experience in a fast-paced, ever-evolving airline/airport operation environment. He has consistently achieved record-high customer satisfaction rankings, improvements to the bottom line and turnaround of underperforming operations by focusing on the number-one source of success, the customers, both external and internal. He has excellent experience in opening operations in new stations, working with local and federal authorities to comply with all requirements.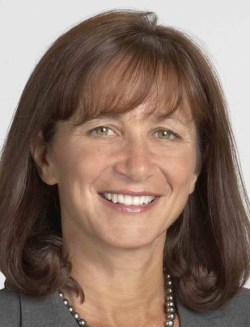 Catherine Mayer
VP
SITA
USA
Biography: Catherine is the primary liaison for SITA with airport industry organisations, ensuring SITA's availability and support for committees, conferences and industry missions. She is an active participant in Airports Council International (ACI), including serving as Chairman of the ACI World Business Partners (WBP) Board and becoming the first non-airport member to be appointed as an observer to the ACI World Governing Board (2006/2011). Catherine also serves as the WBP observer on the ACI Europe Airport Board (2012/2017). Previously, Catherine was responsible for developing and leading the Airport Solution Line, including the financial results of the global business, strategy, product portfolio, implementation and customer satisfaction to ensure SITA continues to meet the needs of the ever-changing air transport industry. Catherine's unique understanding, vast experience and worldwide contacts with international and domestic airports and airlines are what enable her to contribute a unique perspective to SITA and to the aviation industry.

09:05hrs - 09:30hrs
Optimising the customer experience for higher satisfaction and bigger spending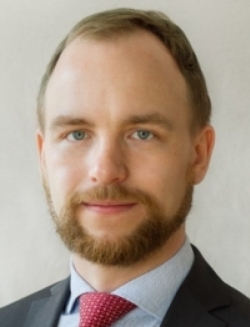 Asger Christensen
Research Manager
Epinion
DENMARK

Optimising the customer experience for higher satisfaction and bigger spending
Synopsis: Music is a universal language. Used correctly it has a strong, positive impact on the passenger experience and spend per head in retail and F&B outlets. But it is not as simple as just turning on the radio or using a generic playlist. There are many factors to consider before implementing a strategy that includes adding audio to your customers' experience. If not implemented correctly, music and sounds will have a strong negative effect. However, a successful implementation will increase the general satisfaction and spend per head in all areas of the customer journey.
The audience will learn:
Where and how music and sound can increase passenger satisfaction
Where and how music and sound can be used to increase conversion rates and spend per head
How implement a sound policy in the airport
Using business KPIs to optimise the use of sound and music
Case studies on successful use of sound and music in airports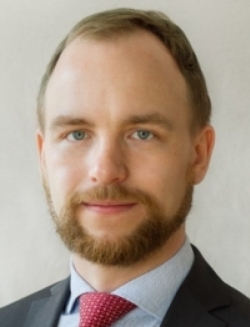 Asger Christensen
Research Manager
Epinion
DENMARK
Biography: Asger is the Research Manager for aviation market research at Epinion. He works with clients such as Heathrow Airport, Changi Airport, Copenhagen Airport, Berlin Airport, Avinor, Swedavia and Vienna Airport. He rejoined Epinion in 2015 after six years running his own creative agency where he helped organisations and brands use sound branding. He is now the Research Manager in charge of satisfaction and profiling tracking surveys at Heathrow Airport, where Epinion annually conducts more than 200,000 face-to-face interviews. He is also in charge of all research projects at Copenhagen Airport. He has strong knowledge of core airport passenger and retail surveys. His broad experience with survey designs in airports, optimisation of data collection, segmentation methods and revenue optimisation of retail, F&B and parking revenue streams gives him a unique perspective on how to use music and sound to increase spending behaviour and satisfaction scores in airports.

09:30hrs - 10:00hrs
Sound: the next frontier of passenger experience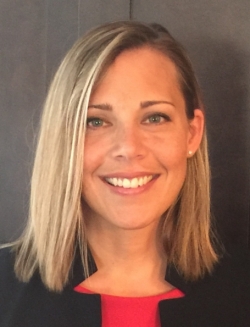 Janine Gervais
Director, Passenger Services
Greater Toronto Airports Authority
CANADA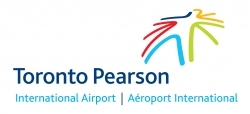 Sound: the next frontier of passenger experience
Synopsis: Our five senses provide the raw data on which we base our 'experience' of spaces. In an attempt to improve passenger experience and revenues, airports have increasingly focused on entertaining passengers and making the environment more comfortable. But are the right things being done or have we created too much noise? Many airport environments have become incredibly stimulating – some might even say unpleasant due to excessive noise and environmental clutter, which interferes with wayfinding and communication, and may increase passenger stress. How can we use sound to shape and improve the passenger experience, and improve non-aeronautical revenues?
The audience will learn:
Noise in some airports has reached unacceptable levels, which is harmful to passengers and business
Sound is an important, yet neglected, aspect of passenger experience – it helps shape a passenger's mindset
Auditory needs of passengers should be considered – ageing population, passengers with disabilities, passengers with sound aversions (veterans, autism)
The key to satisfactory passenger experience is the ability of passengers to choose environments that suit their current state
Design and management strategies that can be employed to create and maintain healthy soundscapes in airports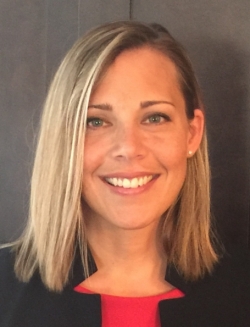 Janine Gervais
Director, Passenger Services
Greater Toronto Airports Authority
CANADA
Biography: As the Director of Passenger Services at Toronto Pearson International Airport, Janine leads the team responsible for helping passengers find their way; communicates with them; creates memorable pre-flight experiences; and then asks those passengers – how are we doing? During her time with the airport, Janine has also led the Commercial team in the development of the Retail and Food Programmes strategy and the implementation of the roadmap to bring that vision to life. As a result of her leadership, Toronto Pearson was recognised as one of the best Airport Food Programmes in the World. Prior to joining Toronto Pearson in 2006, Janine spent 10 years in marketing and communications. Her experience includes time spent at Toronto Hydro, where she developed energy conservation programmes with retailers such as The Home Depot; the Women's Executive Network, where she was responsible for partnerships; and time at various advertising and marketing agencies.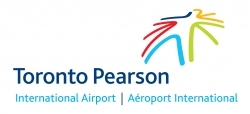 10:00hrs - 10:30hrs
Delivering a seamless customer experience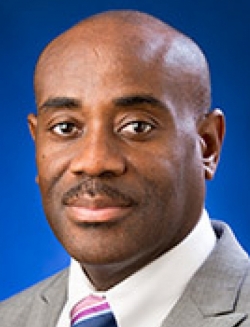 Lance Lyttle
Managing Director, Sea-Tac International Airport
Port of Seattle
USA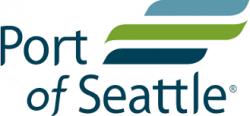 Delivering a seamless customer experience
Synopsis: The presentation will explore the use of technology, procedures, processes, collaboration and basic people skills to deliver a seamless customer experience at the airport. The customer experience will be tracked from home to airport to destination, and focus on the importance of the interface with all relevant airport stakeholders such as CBP, TSA, ground transportation, custodial services, airlines, etc.
The audience will learn:
How to measure the customer's experience at one airport relative to a competing airport
Specific tools and techniques to measure the customer experience
Setting and implementing customer service standards for the entire airport (airlines, concessions, ground transportation, custodial services, etc.)
Various tools to measure the level of service
Planning, designing, constructing and operating an airport facility to meet specific levels of service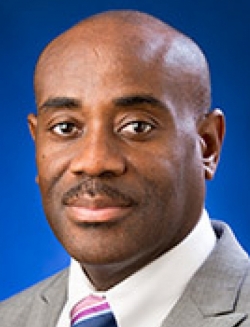 Lance Lyttle
Managing Director, Sea-Tac International Airport
Port of Seattle
USA
Biography: Lance is the Managing Director for Seattle-Tacoma International Airport, which is owned and operated by the Port of Seattle. Prior to joining the Port, Lance was the Chief Operating Officer for Houston's three airports and Chief Technology Officer at Hartsfield Jackson. He is a growth-orientated executive who has led multi-year strategic development efforts with capital budgets in excess of US$3bn at Houston airports, and played a key role in the US$6bn development programme in Atlanta. At Sea-Tac, he leads a multibillion-dollar terminal revitalisation programme consisting of an international arrivals facility, renovating the north and south satellite, and upgrading the entire baggage handling system. He holds a BSc in Physics and Computer Science, and an MSc in Management Information Systems from the University of the West Indies. Personal fact: During his spare time he plays soccer and basketball ,and writes poetry, songs and short stories.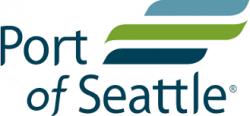 10:30hrs - 11:00hrs
IT's role in the home-to-home passenger experience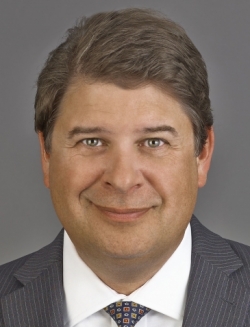 Martin Boyer
Vice President and Chief Information Officer
Greater Toronto Airports Authority
CANADA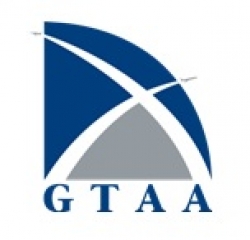 IT's role in the home-to-home passenger experience
Synopsis: The footprints of airports have expanded considerably in recent years; passenger journeys are now home to home. From self-check-in to the potential of off-site checked bag drops and more, the landscape is changing rapidly. What role does IT play in ensuring a robust passenger experience in this new reality? What are some examples of how IT solutions can improve the home-to-home journey? What are the challenges to implementing these solutions? And most importantly, what are the benefits for the airports that get it right?
The audience will learn:
Overview of the recent evolution of the passenger journey
Current technological solutions
Future technological solutions
Challenges and opportunities to fully embracing the new definition of a passenger's journey
Forward-looking thoughts for airports and other industry stakeholders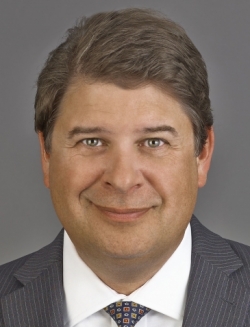 Martin Boyer
Vice President and Chief Information Officer
Greater Toronto Airports Authority
CANADA
Biography: Martin joined the GTAA in the capacity of VP and CIO in 2014. He most recently led the GTAA's successful transition to a new technology partner in late 2016. This activity was part of a larger transformation programme, developed under Martin's leadership, to maximise business value and support the GTAA's business strategy. Before joining the GTAA, Martin was Head of the Project Management Office at Group Desjardins' General Insurance Division, where he oversaw a team of 45 employees and was responsible for ensuring alignment between the office's corporate portfolio and Group Desjardins' overall corporate strategy. Prior to this, Martin held various senior roles at Air Canada for more than two decades. He holds a Bachelor's degree in Engineering and an MSc in Computer and Communications Networks, as well as an MBA focusing on information systems.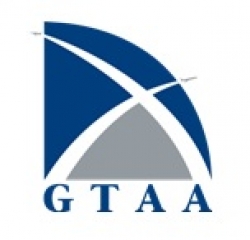 11:20hrs - 11:45hrs
Customer complaint management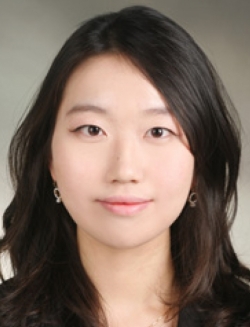 Yuna Joo
Assistant Manager
Incheon International Airport Corporation
KOREA (DPR)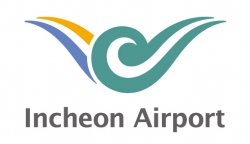 Customer complaint management
Synopsis: This presentation will explain how to manage customer complaints, with the best practice of Incheon Airport.
The audience will learn:
The core of CS
Service inspection
CS management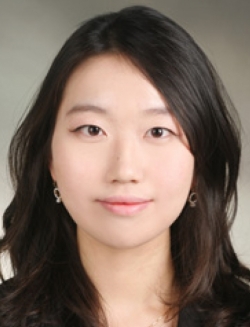 Yuna Joo
Assistant Manager
Incheon International Airport Corporation
KOREA (DPR)
Biography: Yuna has been an assistant manager in the CS Management Team at IIAC since 2016. She is in charge of overall CS assessment including Skytrax, ASQ and others.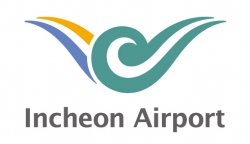 11:45hrs - 12:15hrs
CS management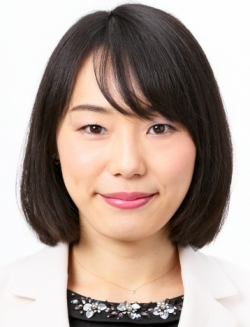 Sayaka Okano
Assistant Manager
Tokyo International Air Terminal Corporation
JAPAN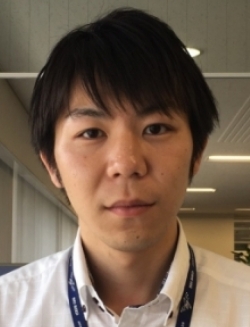 Yusuke Iizuka
Assistant
Japan Airport Terminal Co Ltd
JAPAN

CS management
Synopsis: In our business policy, we pledge to operate passenger terminals with customers placed first in the pursuit of convenience, comfort and functionality. Following the slogan of 'Customer First', which gives top priority to customer satisfaction, we want every visitor to our terminals to feel peace and happiness. All of Haneda's employees work together to provide services that impress customers with experience beyond satisfaction. In this presentation we will explain our efforts in pursuit of customer satisfaction at Haneda Airport.
The audience will learn:
CS mind
CS action
CS improvement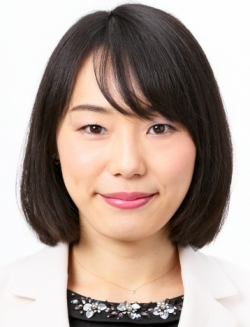 Sayaka Okano
Assistant Manager
Tokyo International Air Terminal Corporation
JAPAN
Biography: Sayaka works in the Customer Services & CS Planning Office at Tokyo International Air Terminal.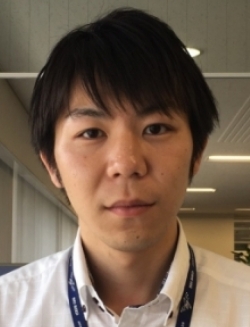 Yusuke Iizuka
Assistant
Japan Airport Terminal Co Ltd
JAPAN
Biography: Yusuke works in the Customer Satisfaction Promotion Office at Japan Airport Terminal.

12:15hrs - 12:45hrs
The magic dust – improving the passenger experience in medium-size airports
Alessandro Fidato
Infrastructure Development & Flight Operations Director
GESAC SpA - Naples International Airport
ITALY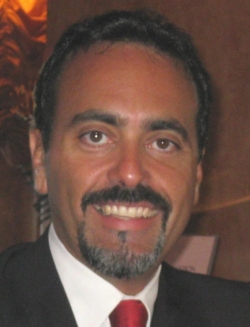 Michele Miedico
Head of Planning and Compliance
Naples International Airport
ITALY

The magic dust – improving the passenger experience in medium-size airports
Synopsis: Airports are always interesting, dynamic and full of life. But globalisation has made them more similar to each other. And all of them are like modern shopping malls. The operating world is by itself amazing, but the charm of aviation is lost at the beginning of its story. Medium-sized airports can combine the two with a breathtaking result for the passenger experience. Stylish, modern environments may be used for operating processes that bring the passengers closer to the aircraft, in a world full of fashion and innovation, but still sprinkled with magic dust.
The audience will learn:
Drive the passenger experience through the charming world of aviation
Combine fashion, design and architecture with the airport's operating world
Be modern, innovative and consistent in operations as well as in passenger expectations
Alessandro Fidato
Infrastructure Development & Flight Operations Director
GESAC SpA - Naples International Airport
ITALY
Biography: Alessandro is an Italian civil engineer and an Airport Planning & Management Master's graduate. He has 20 years' experience in the transport industry. He started his career in high-speed railway construction and then moved to Rome Airport (ADR), where he was responsible for several projects related to the last large airport expansion plan, including airside and landside infrastructure. He then moved to the highway field as Head of Planning, Engineering and Design at SPEA – Autostrade per l'Italia Group – for eight years. In 2010 he joined Naples International Airport (2i Aeroporti) as Infrastructure Director and, from 2013, he also assumed responsibility for flight operations. In 2014 Alessandro was appointed Accountable Manager of Naples International Airport.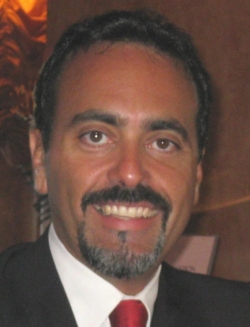 Michele Miedico
Head of Planning and Compliance
Naples International Airport
ITALY
Biography: Michele is an airport engineering expert, with experience in planning, design and development of airport infrastructure, as well as in environmental and operations management. In 2000 he joined Naples International Airport as Airport Development Manager, and worked in close cooperation with the BAA Planning and Design Group. His work background includes sound experience in all the airport regulation fields, in masterplanning and development as well as in operational management, cost evaluation and building procedures. He is now Head of the Planning & Compliance Department at Naples International Airport, responsible for all the planning and certification activities in the airport. He is also a member of the ICAO World Roster of Experts, an IATA Instructor and Professor of Airport Management at the Parthenope University of Naples.

14:00hrs - 14:25hrs
How people performance can enhance revenues and reduce costs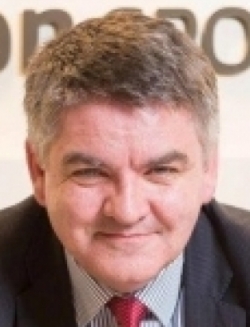 Neil Pakey
Chairman
Regional and Business Airports Group
UK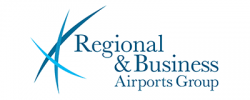 How people performance can enhance revenues and reduce costs
Synopsis: Using real examples from Liverpool and Shannon Airports, the presentation will widen the discussion on operations and development to examine the role of people management in determining airport business success. Widening the analysis to reflect on the wider group of airports represented by RABA, Neil will examine what cost efficiencies airports should be focusing on. Are the people we employ really an asset or are they a legacy from the past and a cost burden?
The audience will learn:
To better understand people management in airports and how we can improve
To reflect on what your business culture is: is it engineering driven, customer driven, profit driven, property driven?
Employee costs are often some 40% of annual airports costs – should that be the case?
Understand you have to break some eggs to make an omelette
People management is central to all business performance, even at airports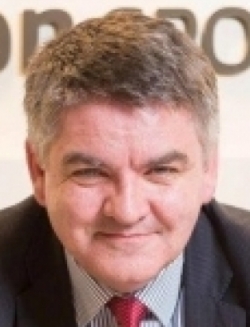 Neil Pakey
Chairman
Regional and Business Airports Group
UK
Biography: Neil is a past CEO of Liverpool John Lennon Airport and the Peel Airports Group, past Chairman of the UK AOA (three years) and past CEO of Shannon Airport and the Shannon Group plc (three years). He was also Chairman of Shannon Airport, Network Director for the Vantage Airports Group (Vancouver Airport) and worked for Air Seychelles as Commercial Director and at British Caledonian some years before. He also chaired Mersey Tourism. He was seconded as the UK National Expert to the aviation policy unit of the European Commission from 1991 to 1994 while at Manchester Airport, where he spent 14 years. During his time in Brussels, he supported the drafting and negotiations culminating in the '3rd package'. As Chairman of RABA, his role is to enhance the interests of its 34 airport members, representing the smaller airports in the UK, often those whose regional economies depend on connectivity from a local airport.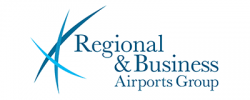 14:25hrs - 14:55hrs
Creating a culture of engagement and innovation
Paul Hoback
Senior Vice President, Facilities, Engineering & Maintenance
Pittsburgh International Airport
USA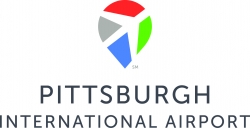 Creating a culture of engagement and innovation
Synopsis: You want to do WHAT? HERE? NO WAY! Unfortunately, too many airports are afraid to take risks and change their stale, business-as-usual approach. Too often, airport leaders choose to err on the side of caution and simply maintain the status quo. It's safe, it's easy, and it's killing your employees' morale. In just a few short years, Pittsburgh International Airport has become an organisation built on employee engagement, collaboration and innovation. Discover how this massive culture change has put employees in the cockpit and Pittsburgh International back on the radar as a leading O&D airport.
The audience will learn:
Employee engagement and communication are critical to creating an innovative culture
How to generate ideas from all levels heard by leaders who can facilitate them
How to create a culture that encourages brainstorming where ALL ideas – even outlandish ones – are welcome
How to build high-performing teams across all levels and break down vertical organisational silos to encourage collaboration
You cannot punish calculated risks and must celebrate your innovation victories to create a lasting culture of innovation
Paul Hoback
Senior Vice President, Facilities, Engineering & Maintenance
Pittsburgh International Airport
USA
Biography: Paul is Senior Vice President, Facilities, Engineering and Maintenance for the Allegheny County Airport Authority. He is responsible for leadership, oversight and strategic direction for the Airfield and Terminal Maintenance, Engineering and Construction, and the Sustainability and Natural Resources Departments at Pittsburgh International Airport, as well as oversight and strategic direction for the Allegheny County Airport, a smaller general aviation airport in West Mifflin, PA. Paul has been with the Allegheny County Airport Authority for 16 years, serving in many roles from Engineering Project Manager to Director of Maintenance and Capital Improvements. He has a BSc in Mechanical Engineering, as well as an MBA from Geneva College. Paul serves on numerous industry committees, and has been honoured by the state of Pennsylvania as the Young Engineer of the Year by the Pennsylvania Society of Professional Engineers.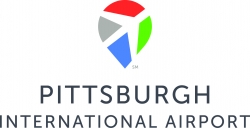 14:55hrs - 15:20hrs
Hiring for emotional intelligence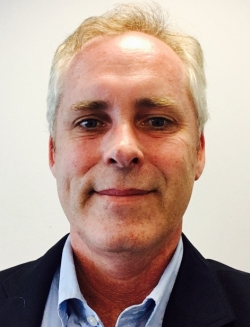 Beau Vanderford
Station Manager
Copa Airlines
USA

Hiring for emotional intelligence
Synopsis: The presentation will focus on emotional intelligence. What is emotional intelligence and why is it so important in customer service? How do we ensure we are hiring staff with emotional intelligence? How can we train our staff to improve their own emotional intelligence?
The audience will learn:
What is emotional intelligence?
Why emotional intelligence is important in customer service
Hiring for emotional intelligence
Training tips for emotional intelligence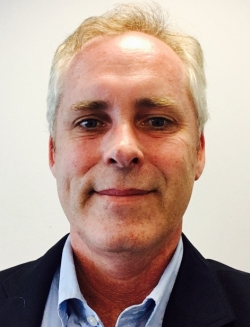 Beau Vanderford
Station Manager
Copa Airlines
USA
Biography: Beau has over 20 years' airline customer service and operations experience. He began his career with American Airlines working in reservations and sales, but quickly moved to Virgin Atlantic Airways at LAX International Airport. After 11 years with Virgin, he became Station Manager for Spirit Airlines, overseeing three airports while based in Boston. He has worked in nine airports in the United States, and led five startup stations and diverse teams across the country. He is currently the Airport Manager for Copa Airlines in Boston, MA. His primary focuses are safety and customer service, but the most rewarding aspect of his job is mentoring and developing team members in leadership and customer service skills.

15:20hrs - 15:45hrs
Gamificated teaching for airport personnel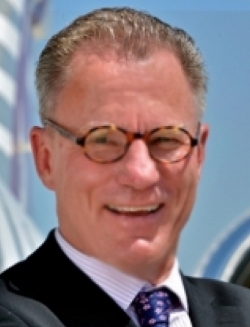 Tilmann Gabriel
Assistant Professor
City, University of London
UK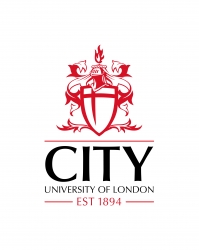 Gamificated teaching for airport personnel
Synopsis: With the increasing competition in the job market for Generation Zulu and Alpha, the training and continuous development of employees is becoming a key denominator for an interesting workplace. Gamification has become a technology that uses the strategies of computer games in adult education by stimulating intrinsic motivation via points, badges and individual achievements. Once in an airport job, continuous education is a must-have offer to keep the employee happy and develop her for the future management requirements. Gamificated learning can also be adapted for the workplace environment to compensate for the boring workplace.
The audience will learn:
Gamification
Distant learning teachware
MSc Airport Management
Generation Alpha for airport employment
Boring workplace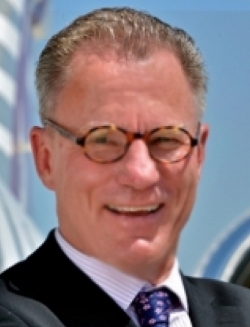 Tilmann Gabriel
Assistant Professor
City, University of London
UK
Biography: Tilmann is a former senior aviation executive with over 35 years of demonstrated results in the aviation industry. He was also a Lufthansa Executive and Training Captain for 20 years with 12,500 hours. He has managed sustained growth for leading airlines, as well as startups, Airports, MROs, business jets, helicopter operations aircraft manufacturers and large training operations. He was most recently appointed Assistant Professor and Director of the renowned Master's programmes for Aviation Management at City, University of London. Tilmann is a global executive with leadership experience in European, American, Middle Eastern and African markets. He remains a key innovator in aviation companies and reinforces a safety culture environment while cultivating leadership, integrity and individual responsibility. An avid speaker at international aviation, training and safety conferences, Tilmann is considered a thought leader in his field and is writing and researching about the future opportunities in air transportation.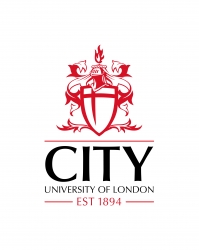 16:05hrs - 16:35hrs
Customer asset: quality instant feedback data to maximise service profitability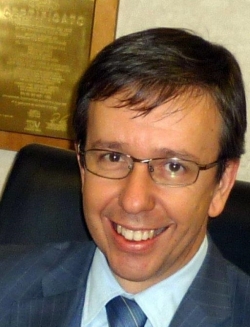 Giorgio Medici
Head of Customer Care
SEA Aeroporti Milano
ITALY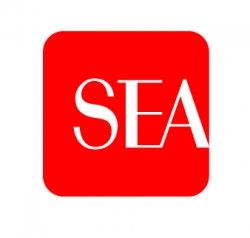 Customer asset: quality instant feedback data to maximise service profitability
Synopsis: Airport success stories about investing in passenger experience quality have shown how this is leveraged to increase revenues. But it has been almost impossible to know how much quality improvements could positively affect airport business. ACI has developed studies showing the relationship between customer satisfaction and commercial revenues. SEA was looking for methodology to set optimum quality level, avoiding unnecessary costs and maximising economic profits. A structure of instant feedback devices to collect customer satisfaction levels, correlated to performance data, shows how to set the correct quality targets, matching passenger expectation, tuning processes daily and anticipating whether the airport is going to reach its yearly goals.
The audience will learn:
How to set correct quality targets, matching passenger expectations
How continuous monitoring of instant passenger feedback changes quality data from a rear-view mirror to a direction-finding compass to improve passenger experience
How instant passenger feedback data can help save money in resource management (e.g. airport security agents)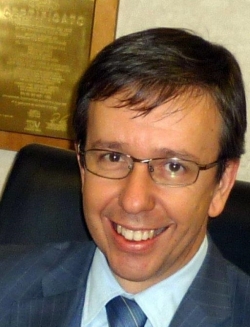 Giorgio Medici
Head of Customer Care
SEA Aeroporti Milano
ITALY
Biography: Giorgio began his career in the automotive industry in 1988, developing computer-integrated manufacturing solutions for Fiat – Magneti Marelli. He joined the airport business in 1992, as a project manager at SEA Informatica, responsible for airport systems in the Malpensa 2000 project. His first responsibilities at SEA Aeroporti di Milano were in airport operations with the opening of the new Malpensa airport in 1998. In 2002 he became airside services manager in the new SEA Handling company. In 2004 he was called to work on regulation projects for SEA Aeroporti di Milano, to supervise the deregulation process in the handling market at Milan. From 2007-2008 he was responsible for commercial and management issues in SEA Handling, after the Alitalia de-hubbing in Malpensa. Since 2008 he has been working as Customer Care Manager to develop a customer approach to design dedicated contact services and SEA CRM system.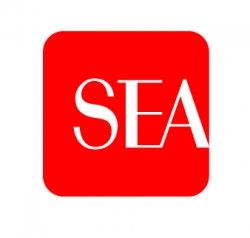 16:35hrs - 17:05hrs
Enhancing the passenger experience: European approach in the US market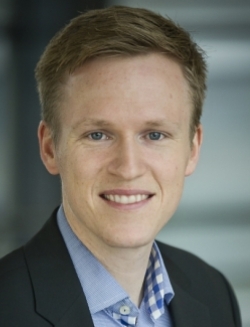 Esben Kolind
Head of Operational and Business Analysis (OBA) Airport Optimisation
Copenhagen Airport
DENMARK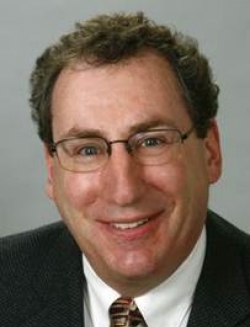 Eliot Lees
Vice President
ICF International
USA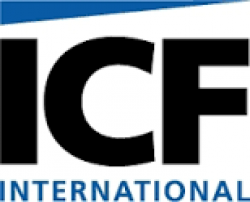 Enhancing the passenger experience: European approach in the US market
Synopsis: 'Enhancing the passenger experience' often focuses on innovative new commercial offerings, airport branding, sense of place and digital engagement. All of these elements are important. But what is the top passenger complaint today? Long queues, long wait times and long distances to walk. The first priority is the efficient flow of passengers through an airport. How do you integrate information into the passenger journey and airport operations? It takes a fundamental change in mindset, operational processes and organisation. This joint ICF and CPH presentation presentation includes case studies from Copenhagen Airport and US airports demonstrating how these concepts have been successfully implemented.
The audience will learn:
How to truly enhance the passenger experience
Using big data and sensor technology to reorientate airport management and delivery of service
Rethinking organisational structure and stakeholder engagement to enhance the passenger experience
Applying a European approach in the US context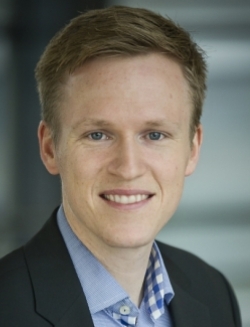 Esben Kolind
Head of Operational and Business Analysis (OBA) Airport Optimisation
Copenhagen Airport
DENMARK
Biography: Esben heads the team responsible for operational optimisation, analytics and planning at Copenhagen Airports. He reports directly to the Director of Terminal Operations of Copenhagen Airports, and works closely with the operational departments of the airport – Security, Traffic, Passenger Service, Baggage and Technical Asset Management. During his eight years in the aviation industry, Esben has built considerable experience in the field of modelling and analysing airport processes ranging from kerb to gate. He has optimised the existing planning models for both check-in allocation and security staffing, ensuring significant efficiency gains in both areas.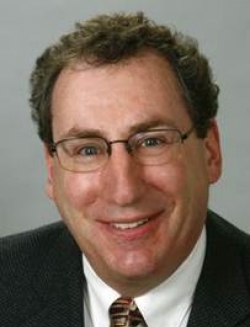 Eliot Lees
Vice President
ICF International
USA
Biography: Eliot leads ICF's airport operational consulting practice, which combines process flow analysis, facility layout, organisational strategies and new technology to improve airport performance and enhance the passenger experience. He has spent the last 25 years working extensively with airports and third-party operators in business strategy and strategic planning, transaction due diligence and infrastructure-related development, both in the USA and internationally. Prior to joining ICF, Mr. Lees was an investment banker specializing in municipal and tax-exempt financing. He worked in various finance positions with leading New England financial institutions. Mr. Lees has an M.B.A. from Boston University and a B.A. in economics from the University of Massachusetts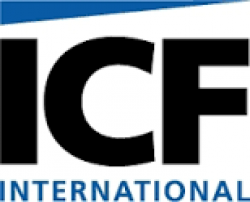 17:05hrs - 17:30hrs
Customer experiences: valued or profitable – can it be win-win?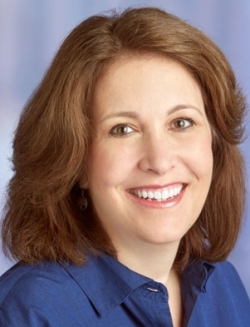 Lee Ann Dietz
Senior Industry Marketing Consultant
SAS
USA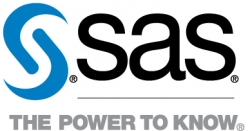 Customer experiences: valued or profitable – can it be win-win?
Synopsis: Providing your passengers with relevant and satisfying customer experiences requires that you manage a series of complex processes: capturing a variety of data from different systems, appending information from social media and mobile devices, and capturing physical and digital interactions contextually. Bringing together this fragmented data provides better customer insight, which enables better integrated decisions by your marketing, operations and customer service teams to support the customer journey. This in turn allows you to deliver customer experiences that are relevant to the customer and profitable to your company.
The audience will learn:
Aggregating historical customer touchpoints gives a forensic understanding of the customer, leading to the ability to better predict customer behaviour
Companies waste time and resources analysing each channel in isolation, rather than optimising over the entire cross-channel customer journey
Ensuring seamless passenger experiences includes enriching the physical experience with digital intelligence and capturing physical experiences in the digital world
Customer experiences that are relevant and satisfying and profitable to deliver are possible if you enable with analytics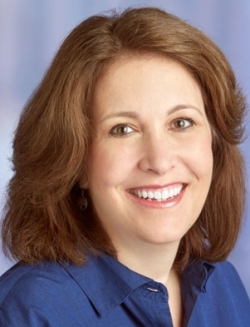 Lee Ann Dietz
Senior Industry Marketing Consultant
SAS
USA
Biography: As an Industry Consultant in the Travel & Transportation Global Practice at SAS, Lee Ann focuses on driving the success of SAS Solutions and Analytics to travel and transportation companies around the world. She has almost 25 years' experience supporting travel and transportation customers with analytical solutions. She started her career at American Airlines and continued this airline focus while consulting for Sabre Airline Solutions. She has helped airline companies in Europe, Asia-Pacific and Africa with pricing and distribution strategies. She has also worked in transportation, supporting the North American freight rail industry while consulting for Railinc, the railroad industry's resource for IT and information services, supporting business processes and providing business intelligence to railroads and rail equipment owners. Lee Ann has an undergraduate degree in Economics from Stanford University as well as an MBA from the Darden Graduate School of Business at the University of Virginia.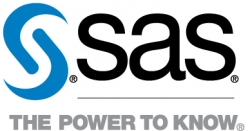 A superb collection of expert speakers. Very expansive, there was something for everyone
Richard Davis, Managing Director-Global Security, United Airlines, USA
20, 21, 22
March 2018
Click here to enter these dates in your e-diary or Google Calendar
SKYTRAX
WORLD AIRPORT AWARDS
CONFERENCE HOURS
Tue 20 Mar - 08:45-17:30
Wed 21 Mar - 09:00-17:30
Thu 22 Mar - 09:00-13:30
EXHIBITION HOURS
Tue 20 Mar - 10:00-18:30
Wed 21 Mar - 10:00-17:30
Thu 22 Mar - 10:00-15:00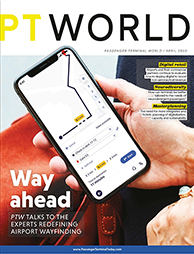 Click here for free magazine subscription + media pack