Conference Chair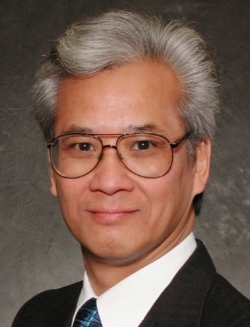 John Mok
Aviation Consultant
John Mok
USA

Conference Chair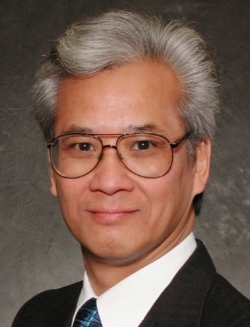 John Mok
Aviation Consultant
John Mok
USA
Biography: John has more than 30 years' public and private-sector experience in strategic airport planning and management. He served as Chief Executive Officer for the Kenton County Airport Board, responsible for the management and operation of Cincinnati/Northern Kentucky International Airport (CVG); Director of Cleveland Airports, responsible for the management and operation of Cleveland Hopkins International Airport (CLE) and Burke Lakefront Airport (BKL); Vice President of Planning for Dallas Fort Worth International Airport (DFW); Head of Strategic Planning for the Hong Kong Airport Authority (HKG); and held several management positions with the Port Authority of New York and New Jersey's Aviation Department at Newark International Airport (EWR) and John F. Kennedy International Airport (JFK).

09:05hrs - 09:35hrs
Complex airport developments – ORAT is a must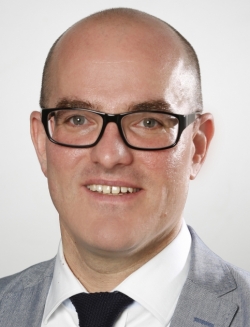 Alexander Larisch
Project Director
Fraport AG
GERMANY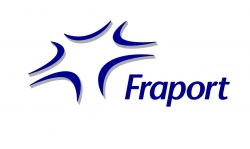 Complex airport developments – ORAT is a must
Synopsis: Billions of euros are spent yearly on the development of airport infrastructure. Every airport will face the situation of expanding its infrastructure. Such development is accompanied by significant changes in the operating model of the airport. ORAT supports this change and, in parallel, supports the successful start of operations. This presentation shows why it is so important to implement an ORAT programme and team as a counterpart to construction and design. The audience will learn from an experienced ORAT expert about the possibilities an ORAT programme gives the airport operator.
The audience will learn:
Why ORAT is becoming increasingly important
New airport development – the chance for change and how ORAT can support this change
ORAT methodology and approach
ORAT project structure and functions
Lessons learned from global projects and conclusions for the ORAT strategy of an airport operator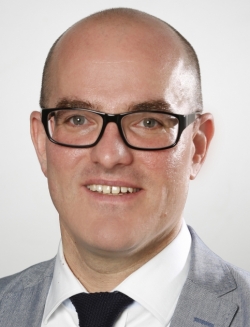 Alexander Larisch
Project Director
Fraport AG
GERMANY
Biography: Alexander has over 20 years' experience in the aviation industry. He started in the air cargo, freight forwarding and logistic industry, then continued with airlines and finally reached the airport industry. He holds a degree in Logistics and Aviation Management. After gaining several years' experience, he has completed an Aviation Management course and then specialised in worldwide ORAT projects. He has undertaken more than 18 global ORAT (operational readiness and airport transfer) projects over the past 12 years and is now responsible for managing this Fraport consulting service globally. Alexander has extensive international experience gained by participating in several key projects such as Bangkok, Singapore T3, Hyderabad and Delhi (Asia), Moscow SVO T3 and St. Petersburg (Russia) and Quito, Durban and Sao Paulo GRU (South America/Africa).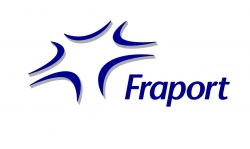 09:35hrs - 10:05hrs
Delivering equitable access for airport use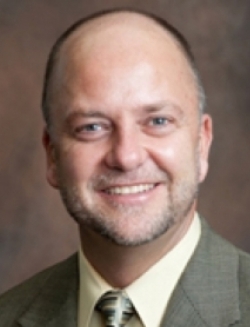 Phil Burke
Director of Operations
Metropolitan Airports Commission
USA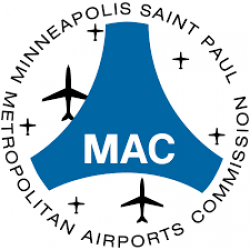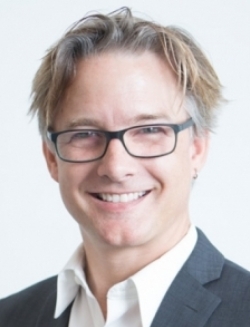 Eric Peterson
Principal, President, Terminal Planner/Designer
Alliiance
USA

Delivering equitable access for airport use
Synopsis: Minneapolis-St. Paul International Airport is an international leader in passenger satisfaction and convenience, but MSP leadership is determined to go further, especially in terms of accommodating special-needs passengers. The airport is embarking on multi-year remodel efforts, and one aspirational element of those efforts is to become the most 'accessible' airport in the world. MSP's Phil Burke and Alliiance's Eric Peterson will discuss the importance and potential of addressing special needs, physical accommodation and the needs of an ageing public. Goals and strategies will be presented focusing on MSP, and examples from across the industry and beyond.
The audience will learn:
Demographic and societal shifts
Importance of addressing evolving passenger needs and expectations
Stakeholder and community engagement practices to enrich development projects
Processes for evaluating priorities in implementation
Spreading the word – helping the public understand the enhanced options and improvements available to them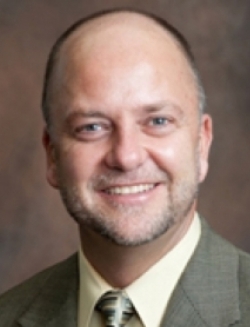 Phil Burke
Director of Operations
Metropolitan Airports Commission
USA
Biography: Phil is the Director of Operations at Minneapolis-St. Paul International Airport, the largest of seven airports owned and operated by the Metropolitan Airports Commission. He joined the airport's Commercial Management and Airline Affairs department in 2001. In 2004 he was named the Assistant Director of MSP Operations/Facilities. In 2013 he was promoted to MSP Director of Operations. Prior to joining the MAC, he worked for Mesaba Airlines. Phil earned a Business Administration degree with a major in Airport Administration from the University of North Dakota, as well as a Master's degree in Organizational Leadership at Bethel University.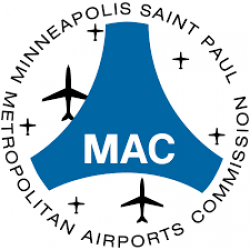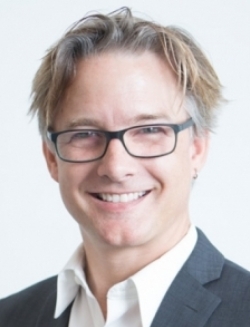 Eric Peterson
Principal, President, Terminal Planner/Designer
Alliiance
USA
Biography: Eric is Alliiance's president and leads the firm's international aviation practice. His first aviation architecture project was close to home: Minneapolis-St. Paul International Airport (MSP). Since 1989, he has brought his design leadership to over 39 additional airports, from Vail, CO; Memphis, TN; and Louisville, KY, to Reunion Island (Indian Ocean). His passion is in empowering others and enhancing passenger experience in all its permutations. A frequent contributor to industry publications, Eric also speaks regularly at professional aviation events and conferences around the world. He is a graduate of Washington University, St Louis and the University of Minnesota. Personal fact: He enjoys canoeing and fishing in the wilderness boundary waters of Minnesota and Ontario, and skiing wherever there's a slope.

10:05hrs - 10:35hrs
Security by design: it makes good business sense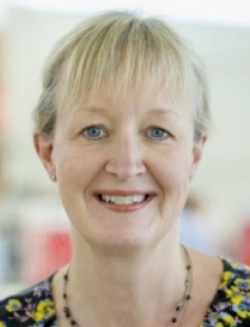 Emma Boulby
Executive General Manager Airport Operations
Adelaide Airport
AUSTRALIA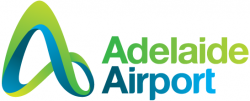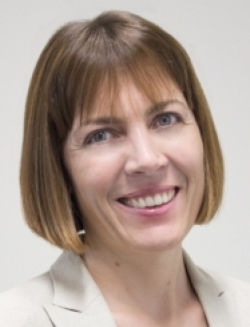 Stacey Peel
Associate Director
Arup
UK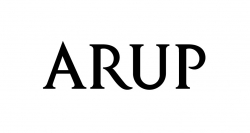 Security by design: it makes good business sense
Synopsis: The vulnerability of an airport's landside to a terrorist attack is well known and sadly exploited, most recently in Istanbul and Brussels. A holistic and risk-based approach to landside security coupled with involving security in all landside developments – even those developments without obvious security scope – provides a range of benefits beyond security, including commercial, future-proofing and passenger experience.
The audience will learn:
The benefits of security by design
The benefits of involving security early in the design process
The challenges associated with landside security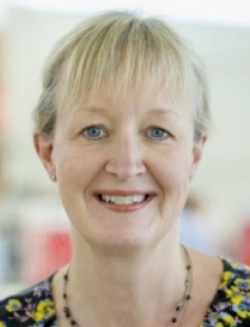 Emma Boulby
Executive General Manager Airport Operations
Adelaide Airport
AUSTRALIA
Biography: Emma was appointed as EGM Airport Operations in October 2015. Prior to relocating to Australia in 2012, Emma held a number of senior management positions within BAA plc in London at Heathrow and Gatwick Airports, spanning a 20-year period. Emma is responsible for all aspects of airside safety, security and facilities management at the airport as well as the management of Parafield Airport. In addition, Emma coordinates the development of AAL's strategy and leads process improvement and innovation initiatives across the business.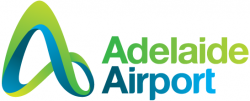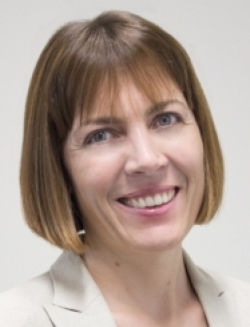 Stacey Peel
Associate Director
Arup
UK
Biography: Stacey leads Arup's global strategic aviation security business. She is an aviation security specialist with a background in risk management, government policy, regulation and operations with extensive experience working in Asia-Pacific, Middle East, and Europe regions. Stacey has a passion for turning the focus of aviation security from protective to risk-based preventive security. In doing so she pursues solutions that not only reduce the risk from terrorism but are proportionate and suitable to clients' business. This includes addressing passenger experience and commercial objectives, whilst meeting compliance requirements. Whilst Stacey's background is mainly security from a government and regulatory perspective she has embraced Arup's work to 'Shape a Better World' by actively driving the discussions on security being considered an infrastructure design discipline, that design is risk- based and finding flexible solutions for business which avoid bolt-on retrospective security measures. Prior to joining Arup Stacey worked in aviation security within the International Civil Aviation Organisation (ICAO) and Australian Federal Government. Stacey and her husband, Brett reside in London and have whole-heartedly taken to the antipodean trait of traipsing around the UK and the rest of Europe at every opportunity.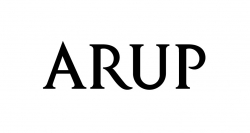 10:55hrs - 11:25hrs
Focused stakeholder involvement in building Seattle's new international arrivals facility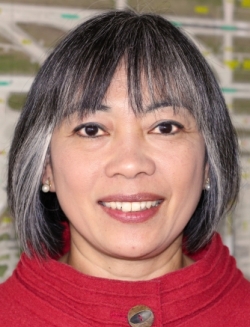 Eileen Francisco
Aviation Capital Development Liaison
Port of Seattle
USA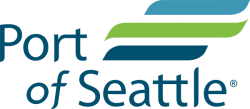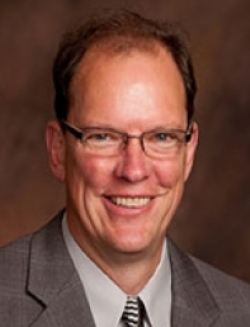 Steve Wareham
Vice President
Trillion Aviation
USA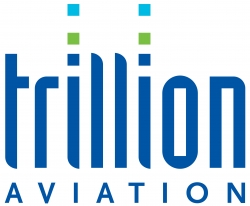 Focused stakeholder involvement in building Seattle's new international arrivals facility
Synopsis: A new $600m+ international arrivals facility is planned for Seattle-Tacoma International Airport (SEA). Its progressive design build project delivery method calls for extensive stakeholder involvement as airport staff and the airlines all have major roles in project validation and design. Stakeholders are integrated with the design build team in a co-located facility. Collaborative processes offer defined roles for adding input, and should help ensure a project with fewer changes orders and lower costs. One unique feature in this project will be a 95ft-high bridge passenger terminal connection over a key taxiway to the new IAF building.
The audience will learn:
The unique progressive design build project delivery process
The importance of effectively managing stakeholder collaboration and involvement
Unique aspects of this project include a fully automated passport control area, intuitive wayfinding and an iconic passenger bridge connector
Examples of cost savings and facility enhancements by use of collaborative stakeholder engagement
The reasons behind SEA's explosive growth and its importance as an international global connection point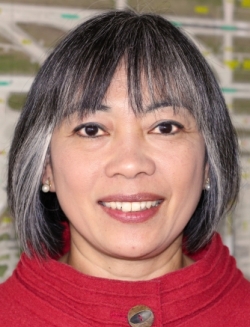 Eileen Francisco
Aviation Capital Development Liaison
Port of Seattle
USA
Biography: Eileen has worked at the Port of Seattle for over 13 years and is currently responsible for facilitating and coordinating the capital development initiatives of the Aviation division with the airlines serving Seattle-Tacoma International Airport. This includes leading and ensuring that proper planning, development, authorisation and oversight of proper execution of capital development projects are achieved across the Aviation division. Eileen's previous experience includes working for the regional transit agency, developing and implementing its asset management programme. She started her career in manufacturing, where she served in various capacities including plant and operations management. Eileen holds a Bachelor's degree in Industrial Engineering and Master's degrees in Organisational Leadership and Public Administration.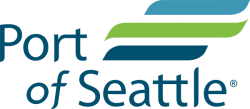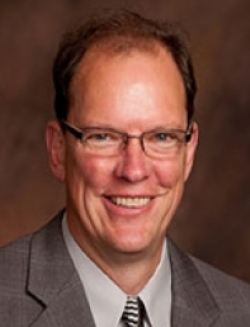 Steve Wareham
Vice President
Trillion Aviation
USA
Biography: Steve came on board with Trillion in early 2013 and has worked at several US airports on a variety of ADA, maintenance, concession and organisational assessment projects, served as a small airport contract operator and provides Airline Technical Representation (ATR) services. Previously he was the Director of MSP Operations at the Minneapolis-St. Paul International Airport (MSP), the largest of seven airports owned and operated by the Metropolitan Airports Commission (MAC). Steve holds a BA in Social Work and History, and a Master's degree in Organisational Leadership both earned at Bethel University in St. Paul, Minnesota.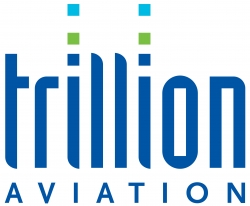 11:25hrs - 11:55hrs
Stakeholder consultation leading to a sustainable, economical masterplan at Keflavik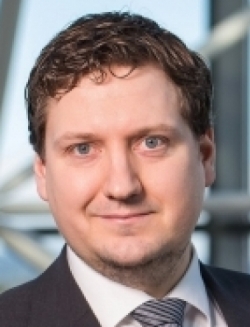 Gudmundur Dadi Runarsson
Technical and Infrastructure Director
Isavia Ltd
ICELAND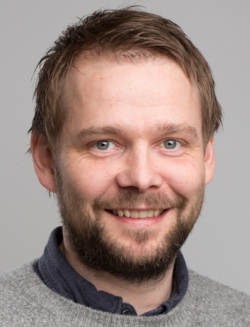 Palmi Freyr Randversson
Manager Airport Development
Isavia Ltd
ICELAND

Stakeholder consultation leading to a sustainable, economical masterplan at Keflavik
Synopsis: Keflavik International Airport will handle almost seven million passengers in 2016. Passenger numbers have grown by 200% in the last five years, yet the airport maintains a high level of service and good customer experience. Preparations are being made for the airport to reach 15 million passengers before 2040. Through an open dialogue, the airport has been able to reach clever design and planning solutions based on input from interested parties. A new masterplan has been completed with stakeholder engagement as a core component. There is active participation and commitment to achieve an efficient, cost-effective plan that maintains the airport's current competitive edge.
The audience will learn:
Stakeholder consultation
Sustainable masterplan
Open dialogue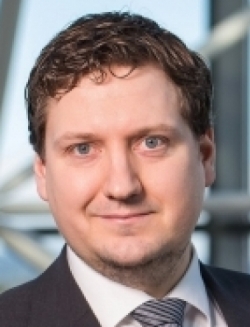 Gudmundur Dadi Runarsson
Technical and Infrastructure Director
Isavia Ltd
ICELAND
Biography: Dadi has been involved in the aviation industry since the age of 18 – when he started as a baggage handler for Icelandair during school holidays – and has never looked back. After spells in ground operations, revenue management, project implementation and as management director of a ground handling company, Dadi is currently the Technical and Infrastructure Director for Keflavik International Airport, with management responsibility for all investment programmes and airport development, aerodrome infrastructure including facility management and project planning and engineering, as well as resource management including baggage handling systems. Dadi holds a Master's degree in Engineering Management from DTU. Personal fact: Dadi is a father of one and an adventurous traveller but at the same time knows no better place on earth than the highlands of Iceland.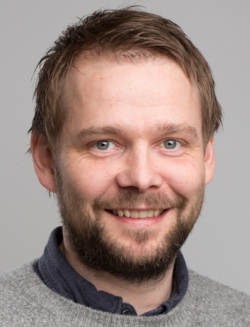 Palmi Freyr Randversson
Manager Airport Development
Isavia Ltd
ICELAND
Biography: Palmi has vast experience in urban planning and stakeholder consultation from working at Reykjavik City between 2005 and 2014. Since leaving the city office, Palmi has been responsible for the Keflavik Airport Masterplan and airport development at Keflavik Airport, making the most of his experience from Reykjavik. The effect on local surroundings and citizens' perceptions of projects and operations are vital when planning future infrastructure projects. The comparisons between urban and airport planning are apparent, and experience from city planning has been a true benefit for Palmi's work at Keflavik. Palmi has an MSc in Architecture and Design, Urban Design from Aalborg University in Denmark.

11:55hrs - 12:25hrs
Client/stakeholder/consultant collaboration on enhancement projects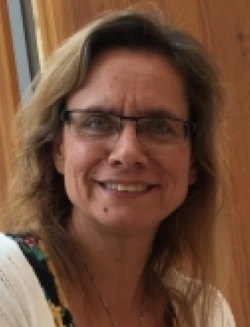 Simone Franke
Manager of Architectural Services
Greater Toronto Airports Authority
CANADA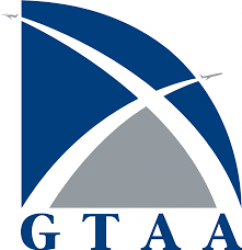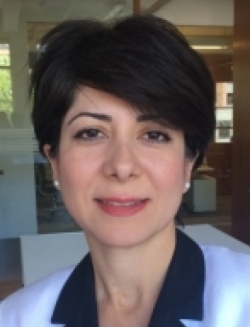 Gelare Danaie
Design Manager
Stantec
CANADA

Client/stakeholder/consultant collaboration on enhancement projects
Synopsis: Toronto Pearson International Airport is Canada's largest airport, with more than 40 million passengers annually. It is North America's top-ranked international airport, currently thirteenth in the world. The Greater Toronto Airports Authority's strategic vision is to be the best airport in the world. An example is the $250m Terminal 3 Enhancement project, a well-planned programme designed to make the passenger experience from kerb to gate seamless and stress-free, bringing our 'Passengers are our Passion' mission statement to life. Let us share this journey of the past three years with you today.
The audience will learn:
How the GTAA defined the project objectives, leaving creative room for the consultants to develop optimal design solutions
ASQ scores – before and after; the factors that led to the increase
How consultants interpret the client's business plan and culture, and participate in improving
From the planning stages to design, development and construction – how the majority of what was originally planned was built
The client-consultant relationship = partnership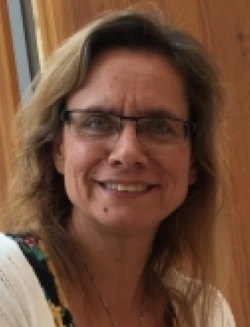 Simone Franke
Manager of Architectural Services
Greater Toronto Airports Authority
CANADA
Biography: Simone is a highly skilled architect with over 25 years' experience managing large and complex projects internationally and in Canada. For the past six years she has been Manager of Architectural Services for the GTAA. Her team oversees all architectural aspects of airport facilities and management of the associated tasks in the Engineering and Capital Infrastructure department. Simone fosters a culture of intuitive and innovative thinking, enabling the optimal delivery of process, creativity and expertise on the projects she leads and directs.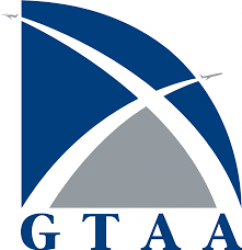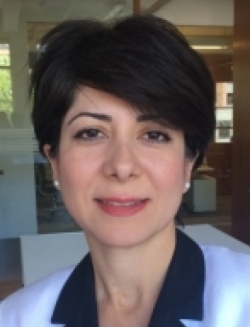 Gelare Danaie
Design Manager
Stantec
CANADA
Biography: Gelare has over 15 years' professional experience in architecture. As an internationally orientated professional, she has worked in North America, Europe, the Middle East and Asia. Her passion is to use design as a tool to enhance the experience of people in the space and to bring back the joy and fantasy of travel to airport design. Personal fact: She loves to travel, meet new people and to sail.

13:45hrs - 14:15hrs
Calgary International Facilities Project – operational and financial success through collaboration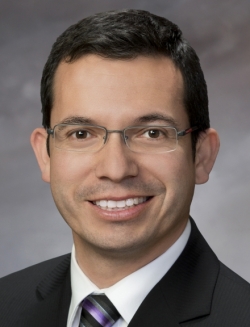 Marco Mejia
Vice President Planning & Engineering
Calgary Airport Authority
CANADA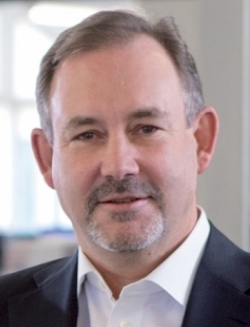 Rob Adamson
Principal
Dialog Architects and Engineers
CANADA

Calgary International Facilities Project – operational and financial success through collaboration
Synopsis: Calgary International Airport opened a new $1.7bn international and US pre-clearance terminal through collaborative efforts from the owner, planners and architects that illustrate a successful design and financial benefits to the stakeholders. The design addresses current and future demands, operational flexibility, seamless connecting processes, cost-effective operations and adaptability in the evolving world of terminal design. This discussion will exhibit how teamwork formulated the state-of-the-art, highly innovative design in the use of tri-sector swing gates, stacked multi-level hold rooms, centralised retail hubs and sustainable features; all minimizing costs while optimising long-term operations.
The audience will learn:
The value of a strong collaborative team (owner, terminal planners and architects) in successful project delivery
How insightful masterplanning and terminal planning establish a foundation for successful design
The importance of connectivity in emerging airport operations and design
How innovation can reduce initial capital costs and set the table for future operation flexibility and long-term savings
How sustainable design solutions are evaluated on a first cost vs. lifecycle cost basis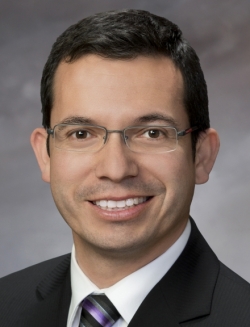 Marco Mejia
Vice President Planning & Engineering
Calgary Airport Authority
CANADA
Biography: Marco is responsible for airport planning, engineering and construction. He joined the Calgary Airport Authority in 2010 and has held various roles within the Planning and Engineering department, most recently as the Director, Engineering and Construction. His previous experience is in heavy civil, infrastructure and high-rise construction. He has worked as a Project Manager on The Bow project in Calgary, supervised the construction of the new Quito International Airport in Ecuador and coordinated construction activities at Toronto Pearson International Airport. Marco is a registered Professional Engineer with APEGA and has a BSc in Civil Engineering. He joined the executive team of YYC as the Vice President of Planning and Engineering in 2014.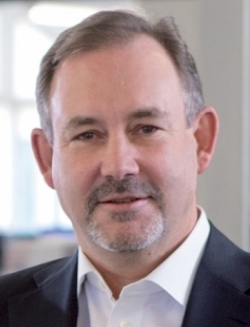 Rob Adamson
Principal
Dialog Architects and Engineers
CANADA
Biography: Rob is an architect who has been working in aviation planning and design for the past 20 years. He is a Principal and Partner with Dialog Architects and Engineers, which is a multi-disciplinary firm with offices in Calgary, Vancouver, Toronto and Edmonton. Rob is also the managing partner for Dialog's Calgary Studio and part of Dialog's national leadership team. He leads Dialog's national aviation practice, his most recent work being the new International Terminal for the Calgary International Airport. Rob and Dialog have been working on expansion projects for Calgary since 1998, and in addition to the new international terminal at Calgary, Dialog has delivered multiple aviation projects at airports across Canada.

14:15hrs - 14:45hrs
The transformation of Heathrow Terminal 4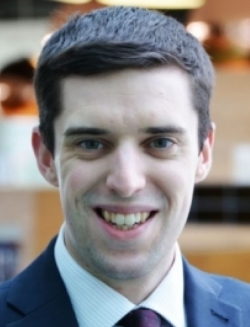 James Golding
Project Manager
Heathrow Airport Limited
UK

The transformation of Heathrow Terminal 4
Synopsis: Explore the decade-long transformation of Heathrow Terminal 4 in a presentation that will transport you from a terminal designed for a single airline in the 1980s to today's 21st century hub now enjoyed by 9.5 million passengers annually and home to 37 airlines. From significant refurbishments to extensions and major system upgrades, hear how Heathrow's teams have collaborated to safely maintain the terminal operation during intrusive improvements, and how Heathrow responds to the challenges of historical infrastructure in a landscape of changing requirements and evolving passenger expectations.
The audience will learn:
The ways in which Heathrow has undertaken significant capital improvements safely while keeping the terminal fully operational
How Heathrow collaborates with its suppliers to ensure an integrated design and delivery approach
How to overcome challenges presented by historical infrastructure and adapt to meet evolving requirements and passengers' expectations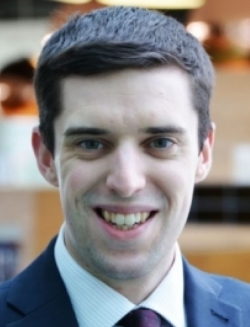 James Golding
Project Manager
Heathrow Airport Limited
UK
Biography: James is Lead Project Manager for the Engineering Asset Replacement business case at Heathrow, a £490m portfolio of asset management projects across the Heathrow campus delivered in a five-year period. Prior to joining the Asset Management Programme in 2014, James led the delivery of a number of passenger experience projects including the first of Heathrow's latest Fast Track premium security products, since rolled out across the airport. James is currently leading the project management of plans for Heathrow's post-2018 future for the airport development team.

14:45hrs - 15:15hrs
How to create a flexible terminal plan to anticipate change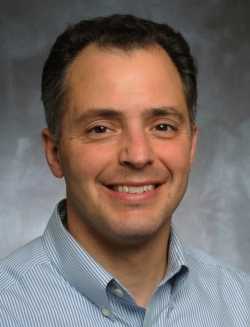 Dan Pippenger
Director, Planning & Development
Port of Portland
USA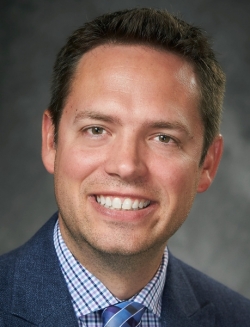 Scott Tumolo
Terminal Planning Manager
C&S Companies
USA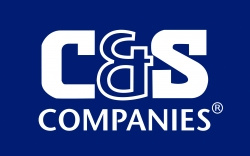 How to create a flexible terminal plan to anticipate change
Synopsis: Airport terminals are complex facilities with enormous synchronised operations, challenged by an evolving airline industry and local physical environment. Like many airports around the world, Portland International Airport (PDX) is experiencing strong passenger growth, and the evolution of its major carriers. But through the development process, three distinct challenges face PDX in the midst of its terminal redevelopment programme: 1) Major change to airline assumptions; 2) Evolving seismic resiliency requirements; 3) Recent global security concerns. This raises the question: how does an airport plan and design a terminal facility to anticipate change?
The audience will learn:
Background and evolution of Portland International Airport
Challenges that PDX faces during its terminal redevelopment programme
Design themes for flexible concourse expansion
Lessons learned for successful facility development that anticipates change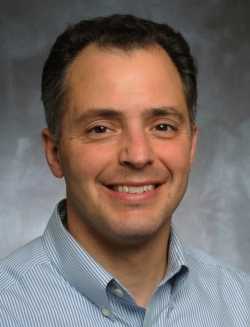 Dan Pippenger
Director, Planning & Development
Port of Portland
USA
Biography: Dan is the Director of Planning and Development for the Port of Portland. The Planning and Development Department is responsible for long-range planning, development of the Port's capital programme, asset management programme and tenant improvement programme across the Port's three business lines of aviation, marine and industrial development. Dan has a leadership role in a suite of major airport improvement and redevelopment projects known as PDX Next. Key projects include the redevelopment of the core terminal area, the addition of new domestic gates to balance passenger loads, and a shared-use public parking and consolidated rental car facility. Dan holds a BSc in Marine Engineering from the US Coast Guard Academy, as well as an MSc in Naval Architecture and an MEng in Ocean Engineering in the programme for Marine Environmental Studies from Massachusetts Institute of Technology.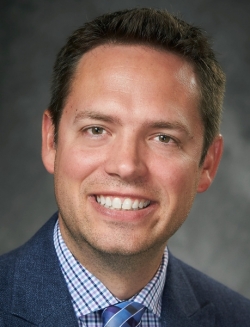 Scott Tumolo
Terminal Planning Manager
C&S Companies
USA
Biography: Scott leads C&S Companies' Terminal Planning Group, based in San Francisco, California. He has 16 years' airport planning and architecture design experience, with the last 11 years focused on terminal planning. He has worked with multiple small to large hub airports to assist them in creating high-level terminal development strategies that meet projected passenger demand, but maintain financial feasibility and promote environmental stewardship. Scott's core strengths are terminal planning, masterplanning, apron/aircraft parking layouts, and airfield and facilities planning. Scott holds a Bachelor of Architecture degree from the University of Kansas. Personal fact: He currently lives in San Francisco, California. He has travelled to all 50 states except Maine.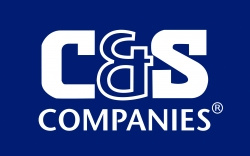 15:35hrs - 16:05hrs
Planning during uncertain times: developing the New Guayaquil International Airport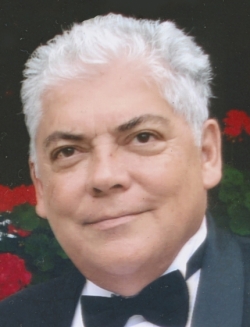 Nicolas Romero Sangster
Managing Director, AAG
Airport Authority of Guayaquil
ECUADOR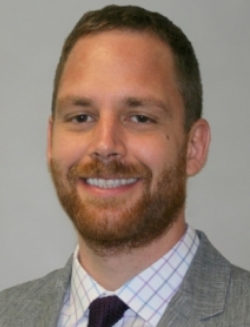 Cameron Modjeski
Associate Director
LeighFisher
USA

Planning during uncertain times: developing the New Guayaquil International Airport
Synopsis: The Airport Authority and the Municipality of Guayaquil have concluded that the long-term aviation needs of the community, region and Ecuador will best be met with a new international airport in the Daular region. The presentation will focus on the approach, challenges and lessons learned during the planning, programme definition and concession support phases of the project.
The audience will learn:
The story of the New Guayaquil International Airport (summary of planning from the existing airport to the new)
Approach to planning during uncertain times (developing a flexible plan, changes in the national economy, natural disasters)
Challenges faced and lessons learned
The many competing priorities and factors influencing the process
Integration of sustainability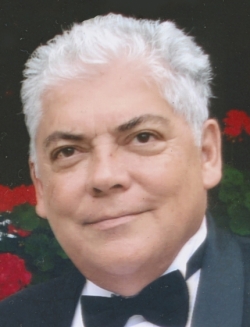 Nicolas Romero Sangster
Managing Director, AAG
Airport Authority of Guayaquil
ECUADOR
Biography: Nicolas has been the Managing Director of AAG since 2002 and has 35 years' professional experience in the transportation, banking and electrical sector in Ecuador. He is an electrical engineer with a BSc from Loyola University, Los Angeles, California, and has broad experience as a manager of private and public institutions in Ecuador. He managed the Port Authority of Guayaquil, the Ecuadorian Electrical Institute (INECEL), the Study Committee for the Development of the Guayas River Basic (CEDEGE), and the Ecuadorian Communication Corporation (ECUANET) and Leasing del Pacifico (a branch of Pacifico Bank). He has also occupied several honour membership positions in banking, music, sport and social institutions (Ecuadorian Private Bank Association, Orquestra Sinfonica de Guayaquil, Junta Civica de Guayaquil, Barcelona Sporting Soccer Club).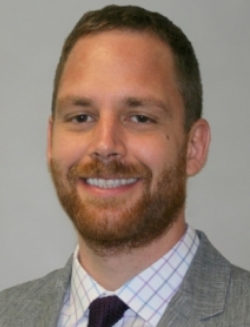 Cameron Modjeski
Associate Director
LeighFisher
USA
Biography: Cameron has worldwide experience in airport planning, design, finance and operations, with a particular emphasis in master and on-call planning. He has led a variety of airport consulting assignments, including master and airfield plans, airport privatisation studies, commercial development plans, greenfield airport development, Federal Aviation Regulations (FAR) Part 150 noise compatibility studies, and environmental impact analyses.

16:05hrs - 17:30hrs
Panel Discussion: NAICM mega-terminal: structuring sustainability and flexibility to yield opportunity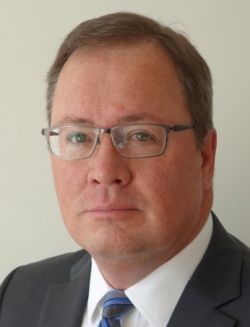 Mark Hawley
Senior Program Director
Parsons
MEXICO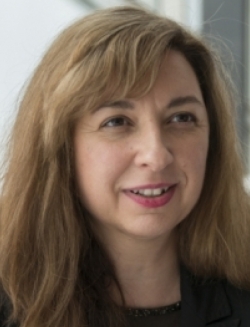 Antoinette Erickson
Partner
Foster and Partners
UK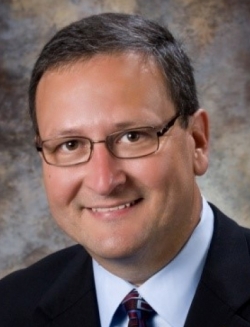 Perfecto M Solis
Senior Vice President - Global Aviation
Parsons
USA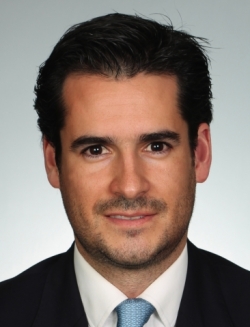 Ricardo Dueñas
Chief Financial Officer
Grupo Aeroportuario de la Ciudad de Mexico
MEXICO

Panel Discussion: NAICM mega-terminal: structuring sustainability and flexibility to yield opportunity
Synopsis: Mexico's aviation sector growth has increased dramatically, on the shoulders of Latin America's most healthy economy. NAICM Phase 1, a single-build programme featuring a four-concourse mega-terminal, is structured to support dynamic growth across diverse sectors. The programme calls for simplicity, sustainability, profitability and great flexibility. Innovative architectural, structural, life-safety and construction strategies have been developed to meet the challenges of fast-track imperatives and support the project's long-term vision.
The audience will learn:
Architectural and planning responses to commercial viability
Architectural and planning responses to operational requirements
Sustainability targets and approach
Performance-based design for codes (seismic/life-safety)
Project financing scheme including Green Bonds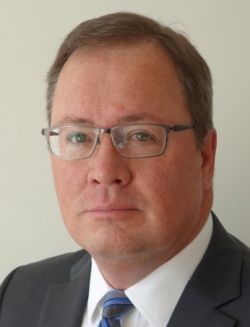 Mark Hawley
Senior Program Director
Parsons
MEXICO
Biography: Mark is Senior Program Director with Parsons and leads the PM's Engineering Department in the management of the design of the US$13.2bn New International Airport at Mexico City. This mega airport development programme includes a 743,000m2 terminal building, a 310,000m2 ground transportation centre, a 90m-high air traffic control tower, three 5,000m-long runways and associated taxiways, aprons, roads and supporting infrastructure. During his 20 years at Hong Kong International Airport, Mark led numerous major capital improvement projects including the Midfield Concourse Development, a 105,000m2 20-gate passenger concourse connected to Terminal 1 by an extension of the automated people mover system; and Terminal 2, the 144,000m2 processing terminal facility. Mark has over 30 years' experience in the design, construction and project management of airport capital works developments.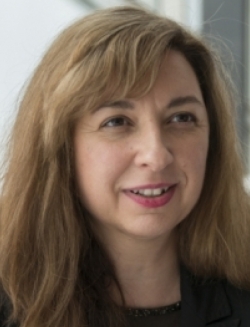 Antoinette Erickson
Partner
Foster and Partners
UK
Biography: Antoinette has 25 years' experience across a range of projects from masterplans to interiors; a unique experience working with complex client organisations including Cisco Systems, Centrica-British Gas, McLaren, Swiss Re Tower, HSBC Bank, London; and the Hearst Tower, NYC. She directed a range of projects at Heathrow and London Stansted Airports, including the Central Terminal Area (CTA) Masterplan, the redevelopment of Terminal 3, Virgin Atlantic Upper Class Terminal, and concept design for Terminal 2A and the satellite Pier T2B. She was partner-in-charge of the first commercial spaceport: Spaceport America, New Mexico, for Virgin Galactic. In collaboration with Heerim Architects she led the team on the Incheon Airport Terminal 2 masterplan and the expansion of Tocumen International Airport, Panama City. Since 2014 she has been design team leader for the new airport for Mexico City.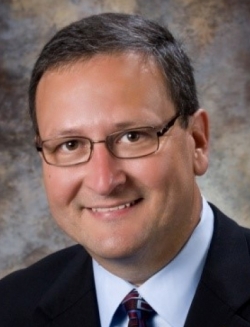 Perfecto M Solis
Senior Vice President - Global Aviation
Parsons
USA
Biography: Perfecto has 25 years' experience in aviation, and is recognised as an industry leader and expert. He has a degree in Civil Engineering from Texas A&M University and is a registered Texas Professional Engineer. He is currently serving a four-year term with the Texas State Board of Professional Engineers as a designee to the Industry and Governmental Advisory Committees. Perfecto sits on numerous technical and management committees and boards including the Transportation Research Board, Airports Council International – North America, Airport Consultants Council, American Association of Airport Executives, American Society of Civil Engineers and Texas Board of Professional Engineers.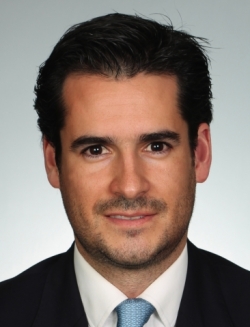 Ricardo Dueñas
Chief Financial Officer
Grupo Aeroportuario de la Ciudad de Mexico
MEXICO
Biography: Ricardo is currently the Chief Financial Officer (CFO) of Grupo Aeroportuario de la Ciudad de Mexico, which is the entity responsible for the development of the New Airport of Mexico City. Previously he worked as an advisor in infrastructure projects at the Ministry of Communications and Transportation (SCT). He joined JP Morgan in 2007 in London, where he remained for four years working in the Emerging Markets Group. Previously he worked at a hedge fund in New York, responsible for investment opportunities in Latin America. He began his career at the Central Bank of Mexico performing economic research. He holds an MBA from Harvard Business School and an MPA from Harvard Kennedy School. He graduated as an economist from Instituto Tecnologico Autonmomo de Mexico (ITAM), where he has also been a lecturer. He has been awarded with the IMEF National Prize of Economics and has worked at the Mexican Delegation to the OECD in Paris.

The network of attendees means that you can gain a huge amount of subject matter and expert insight in a short amount of time
Chris Baldwin, Gatwick Connect Product Leader, Gatwick Airport Limited, UK
20, 21, 22
March 2018
Click here to enter these dates in your e-diary or Google Calendar
SKYTRAX
WORLD AIRPORT AWARDS
CONFERENCE HOURS
Tue 20 Mar - 08:45-17:30
Wed 21 Mar - 09:00-17:30
Thu 22 Mar - 09:00-13:30
EXHIBITION HOURS
Tue 20 Mar - 10:00-18:30
Wed 21 Mar - 10:00-17:30
Thu 22 Mar - 10:00-15:00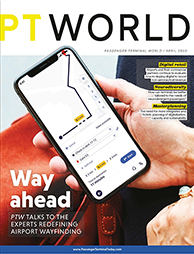 Click here for free magazine subscription + media pack