Conference Chairs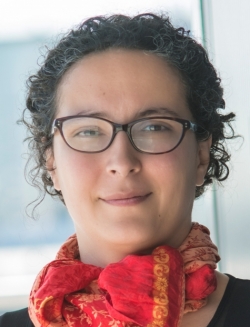 Léa Bodossian
Secretary General
Airport Regions Conference
BELGIUM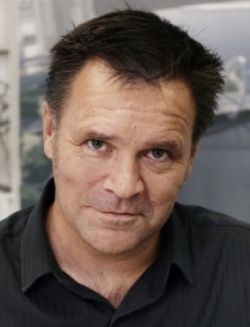 David Holm
Architect Director
Cox Architecture
AUSTRALIA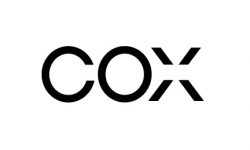 Conference Chairs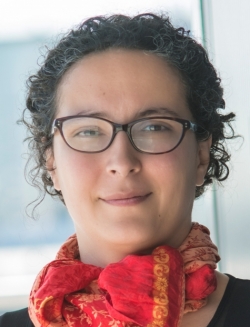 Léa Bodossian
Secretary General
Airport Regions Conference
BELGIUM
Biography: Léa has been ARC Secretary General since January 2011. Before that, she spent a significant part of her career dealing with aviation issues, especially in the European Aviation Safety Agency (EASA) and the European Commission. By training she is a spatial planner and a researcher with a specialisation in economic development near airports. She holds Master's degrees in Spatial Planning, Political Sciences and European Affairs. The Secretary General is the general administrator of the ARC, based in Brussels. The role of the secretariat is to support and promote members' positions on policy development, to help them in their projects.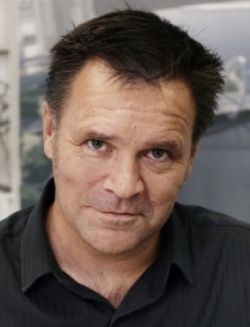 David Holm
Architect Director
Cox Architecture
AUSTRALIA
Biography: David is an architect and director responsible for transport and infrastructure projects working in Australia and internationally. His design focus is at the nexus of urban infrastructure and public place-making in the city. Key projects include Singapore's Changi Terminal 3; Chek Lap Kok International Airport, Hong Kong; New Delhi International Airport, India; Sydney Airport International Forum and Marketplace; and the new Barangaroo Ferry hub in Sydney. David is Adjunct Professor of the Faculty of Design, Architecture and Building, University of Technology, Sydney, and a recipient of the NSW Board of Architects Byera Hadley Travelling Scholarship; he is also a Churchill Fellow. Personal fact: He is passionate about drawing and has published two books: 'Drawing Italy' and 'Drawing Paris'.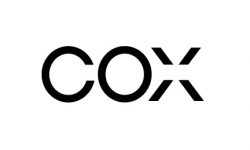 09:05hrs - 09:35hrs
Interior urbanism and the human scale: Abu Dhabi Airport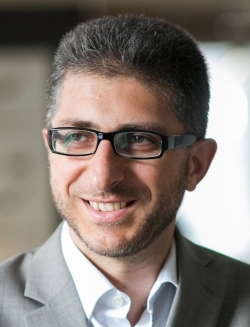 Mustafa Chehabeddine
Design Principal
Kohn Pedersen Fox Associates
UK

Interior urbanism and the human scale: Abu Dhabi Airport
Synopsis: As cities expand more and more, the notion of a singular city centre is becoming outmoded and obsolete. Instead, new off-centre civic places are developing in the form of mega-airports designed to house civic spaces akin to the Agora of Athens, 'a place where Ancient Greek democracy first came to life'. These airports project an expression of a country's forms of commerce, and its social and cultural tendencies. This presentation will use Abu Dhabi Airport as a recent example of this idea, and will touch on the opportunities and challenges in designing such buildings.
The audience will learn:
The changing relationship between cities and their airports, and the opportunities this might pose
The challenges and innovations of the new Abu Dhabi International Midfield Terminal Complex
Mega-airports as a typology, and the future of airport design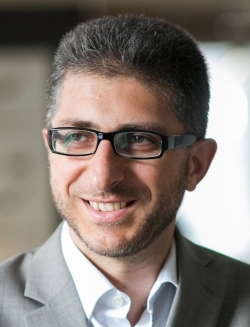 Mustafa Chehabeddine
Design Principal
Kohn Pedersen Fox Associates
UK
Biography: Mustafa is a Design Principal at Kohn Pedersen Fox Associates and has worked on projects across the UK, Europe and the Middle East. Dedicated to the expansion and development of KPF's practice in these regions, Mustafa manages international teams to realise client aspirations for each of his projects. He is currently overseeing the Abu Dhabi International Airport Midfield Terminal Complex, a 40 million-passenger terminal complex. This large infrastructure project is under construction and is one of the largest construction sites in the world. The airport will offer a gateway to the city, confirming its status as both a global business centre and a luxury destination. Other current projects include two mixed-use towers in Kuala Lumpur, Malaysia, and Shenzhen, China, and a financial headquarters building in Istanbul, Turkey. Mustafa's projects are sensitive and responsive to their locality, influenced by social, economic, environmental and urban context and resulting in award-winning, internationally recognised architecture.

09:35hrs - 10:05hrs
Planning an airport city – Tehran Imam Khomeini International Airport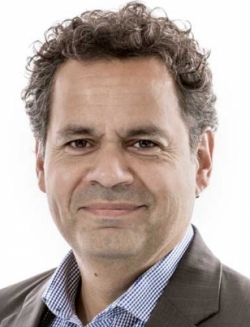 René Marey
Senior Airport Architect
NACO - Netherlands Airport Consultants
NETHERLANDS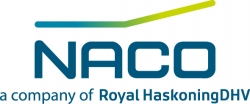 Planning an airport city – Tehran Imam Khomeini International Airport
Synopsis: Imam Khomeini Airport City Company and NACO are collaborating to align the development plans for Imam Khomeini International Airport with Iran's high economic growth potential. Not only do we consider future development possibilities for the airport itself, but also the economic potential of the surrounding area of approximately 10,600ha and how that can be evolved into a vibrant airport city.
The audience will learn:
Planning of a 13,700ha airport and airport city area
Refinement of an existing masterplan considering economic high growth potentials
Implementation approach for large-scale masterplans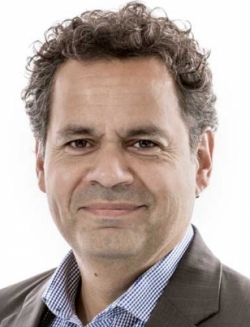 René Marey
Senior Airport Architect
NACO - Netherlands Airport Consultants
NETHERLANDS
Biography: As a senior airport architect, René focuses on the concept and design development of complex buildings and masterplans. His areas of expertise include design management and sustainable solutions (BREEAM). He has extensive international experience with architectural and planning projects, including high-profile signature architectural projects. His architectural experience ranges from airports, to private villas, large housing structures, public buildings, high-rise buildings and several museum projects in Paris and New York. These designs were published in numerous international magazines and selected for several government publications, books and monographs. Masterplanning projects have ranged in scale and type, from housing areas, industrial areas, railways station areas, urban renewal areas and regional studies to research projects. René's creative drive lies in designing clearcut solutions for complex problems. He can communicate the power of the idea on a conceptual level to ensure the right solution for clients.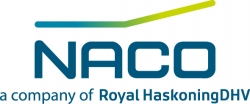 10:05hrs - 10:35hrs
Brussels Airport Masterplan 2040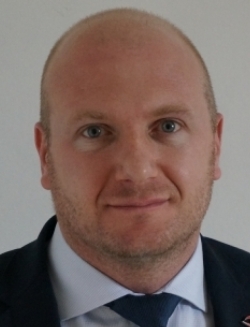 Tom Mockett
Airport Masterplanning Manager
Brussels Airport Company
BELGIUM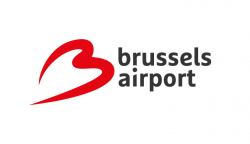 Brussels Airport Masterplan 2040
Synopsis: The Brussels Airport masterplan (Vision 2040) is based on a comprehensive strategy to accommodate forecasted aviation and commercial growth. Following expected regional, national and international passenger and economic trends, our vision focuses on intermodality, operations, terminal and commercial developments to unlock future airport capacity. The presentation will show how planners and designers plan to address capacity demands by using spatial, operational and technological design implementations. The presentation will be supported by high-quality plans, visualisations and data to explain our balanced approach to expansion. The overall vision is supported by environmental analysis and a strategy for stakeholder engagement.
The audience will learn:
Aerotropolis development(s)
Terminal/airfield capacity planning
Mobility and access strategies (modal shift)
Terminal, plaza and kerb design
Future PAX security and safety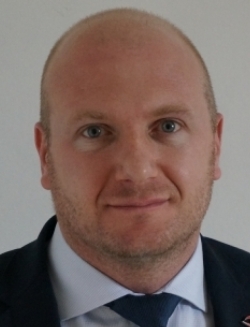 Tom Mockett
Airport Masterplanning Manager
Brussels Airport Company
BELGIUM
Biography: Tom is an airport masterplanner and architect with over 13 years' professional experience. He has worked in London, Rotterdam and Brussels, and his experience covers architecture, urban design, infrastructure and airport planning. Tom's team at Brussels Airport is responsible for creating the new Brussels Airport Vision 2040. This ambitious vision seeks to strengthen the airport as a centre for intermodality through new commercial, public transport, energy and aviation developments. As Airport Masterplanning Manager, Tom is responsible for the strategic future planning of the terminal, airside and landside infrastructure.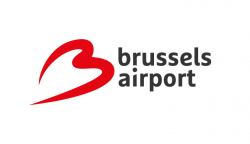 10:35hrs - 11:05hrs
Developing commercial real estate at the airport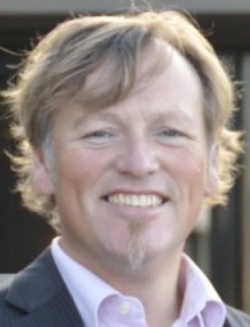 Pieter van der Horst
Senior Airport City Developer
Schiphol Group / Real Estate
NETHERLANDS

Developing commercial real estate at the airport
Synopsis: The presentation will describe how Schiphol develops its commercial real estate areas, with a focus on Schiphol CBD. It will explain the way we work, what kinds of buildings we develop and what the future steps and trends will be, such as developing SMART commercial buildings.
The audience will learn:
Airport city development
Commercial real estate at the airport
Non-aviation revenues
Trends in aviation real estate
SMART and sustainable buildings and areas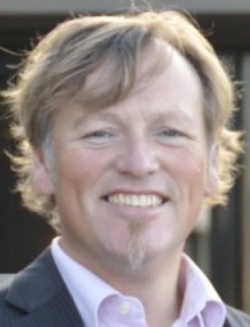 Pieter van der Horst
Senior Airport City Developer
Schiphol Group / Real Estate
NETHERLANDS
Biography: Pieter is an expert in airport city development and in generating non-aviation revenues. He works for Schiphol Real Estate, a 100% subsidiary of the Schiphol Group. At Amsterdam Airport Schiphol he is responsible for the development of the landside part of the airport city, which includes the central area (Schiphol CBD) and commercial real estate. Some related projects at Amsterdam Airport Schiphol have been the area development of Schiphol Oost Aerospace Exchange (the MRO area of Schiphol), the development of the new General Aviation Terminal, a high-speed public transportation station and several airport-related offices and hotels. In the past he was CEO of a construction company and has been a guest lecturer for ACI on courses about non-aviation revenues. Pieter has an MSc in Business and Urban Economics and a Master's in Real Estate with honours (cum laude).

11:25hrs - 11:55hrs
Airport urbanism: moving beyond the aerotropolis model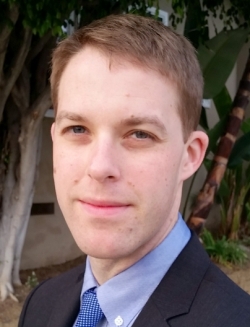 Max Hirsh
Research Professor
University of Hong Kong
HONG KONG

Airport urbanism: moving beyond the aerotropolis model
Synopsis: When it comes to designing airports, the aerotropolis is one of the most influential development models out there. Yet among airport planners, it's an open secret that the aerotropolis concept – which looks great on paper – actually doesn't work very well in practice. This presentation focuses on how we can build on the strengths of the aerotropolis idea, move beyond its shortcomings and update it for the demands of the 21st-century airport. Drawing on research conducted at more than 50 airports worldwide, it then introduces a new people-focused and customer-facing development model called Airport Urbanism, or AU for short.
The audience will learn:
New approaches to airport-area development
Insights into changing passenger demographics and their implications for the planning and design of airports and airport areas
New approaches to non-aviation revenue sources
Engaging local stakeholders: win-win models for regional development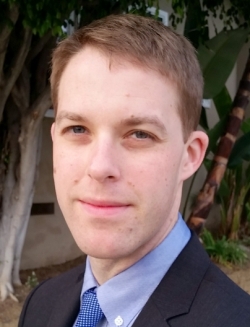 Max Hirsh
Research Professor
University of Hong Kong
HONG KONG
Biography: Max Hirsh (PhD, Harvard) is a Professor at the University of Hong Kong and a leading expert on airports, migration and transport infrastructure. He is the author of Airport Urbanism: an unprecedented study of air travel and global migration patterns that incorporates the perspectives of passengers, airport designers, urban planners and aviation executives. With a particular focus on the rise of Asia, the book sheds light on the exponential increase in global air travel and its implications for the planning, design and operation of airports. Passionate about airports and air travel, Max works with airport authorities, design firms and urban planning agencies around the world to help shape the future of airports and the cities that they serve.

11:55hrs - 12:25hrs
An innovative project for fostering human resources in Greater Roissy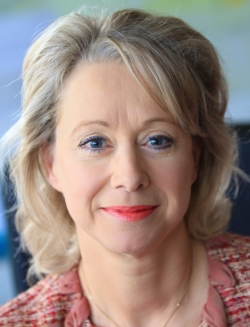 Elisabeth Le Masson
Member of the Board of Directors Hubstart Paris
Groupe ADP
FRANCE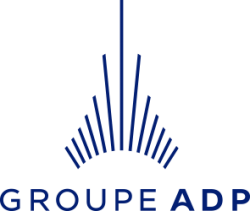 An innovative project for fostering human resources in Greater Roissy
Synopsis: Greater Roissy, just like many airport areas, enjoys strong economic growth and job creation. The issue is that the local population has insufficient access to these jobs for sociological reasons. An innovative tool has been created to better match companies' requirements and inhabitants' profiles. It is a consortium of public and private players – local, state and regional. It will provide: an analytical and prospective analysis of skills and qualifications, a place to provide inhabitants with guidance on training and careers, work-linked vocational training programmes teaming up vocational institutions and companies, new training programmes based on digital tools.
The audience will learn:
Why access to jobs is necessary for local inhabitants
Why local inhabitants' profiles don't match companies' requirements
Why traditional tools failed
What exactly is the new collaborative tool
The key factors of success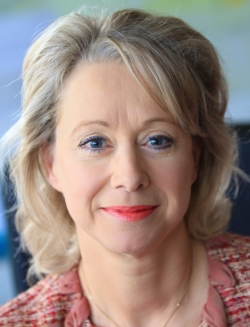 Elisabeth Le Masson
Member of the Board of Directors Hubstart Paris
Groupe ADP
FRANCE
Biography: Elisabeth has been Delegate for Economic Promotion and Job Creation at Groupe ADP since January 2016. Previously she was Delegate for Sustainable Development for Paris-CDG and Le Bourget airports from 2007 to 2015. In her 30+ years of working with Groupe ADP, she has held numerous managerial positions in finance, duty free, communication, real estate and operations. She was Chief of Staff to the CEO from 2006 to 2007. She is Member of the Board of Hubstart Paris Region, the Alliance in charge of the international promotion of the Paris-CDG Airport Area, and of GIP Emploi Roissy, the association in charge of job creation and training. She has two diplomas from two prestigious French universities: HEC International Business School and Paris Institute of Political Studies. She was awarded with the French Légion d'Honneur, and is a French Foreign Trade Advisor.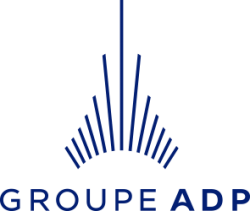 12:25hrs - 12:55hrs
Harvesting economic benefits in airport regions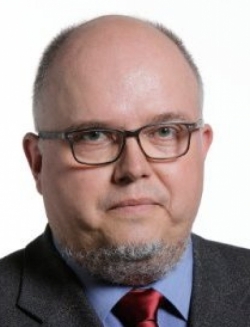 Gábor Soóki-Tóth
Coordinator
Budapest Airport Regional Development Cluster
HUNGARY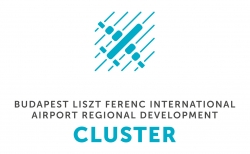 Harvesting economic benefits in airport regions
Synopsis: Connectivity and cooperation are the key ingredients of a successful airport regional development strategy. The presentation will outline the complex relationships between airport development and its impact on the surrounding regional/urban economies. Based on the experience of the Budapest Airport Regional Development Cluster, it will outline preconditions for a mutually beneficial airport region development.
The audience will learn:
Understanding of the airport ecosystem
Building a common vision and strategy
The role of branding in the development of airport regions
Lessons learned from the Budapest Airport Regional Development Cluster
Building a communication platform to enhance synergies and seize opportunities in the airport region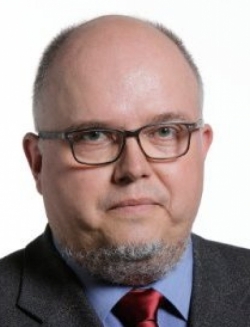 Gábor Soóki-Tóth
Coordinator
Budapest Airport Regional Development Cluster
HUNGARY
Biography: Gábor is an experienced urban planning and real estate development professional. During his 20+ years career he has worked for private companies and public-sector clients. He was Managing Director of ECORYS Hungary and was Associate Professor of Real Estate Management at CEU Business School. He was thematic expert on the airLED - Local Economic Development in Airport Regions transnational cooperation programme funded by Interreg Central Europe between 2012-2014. He has been one of the initiators of the Budapest Liszt Ferenc International Airport Regional and Economic Development Cluster and is the key facilitator today. The Cluster was founded by Budapest District 18, Budapest Metropolitan Government, Vecsés Municipality, Pest County, HungaroControl and Budapest Airport. Its members are key private-sector firms in the region and organisations including the Hungarian Investment Promotion Agency and Budapest Enterprise Development Foundation.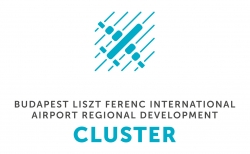 12:55hrs - 13:25hrs
Brexit and airports: how could we tackle it?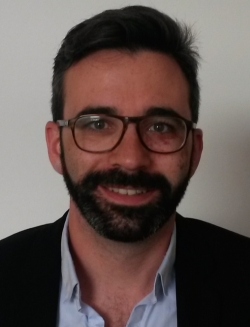 Pascal Garreau
Consultant
Arcandia Consulting
BELGIUM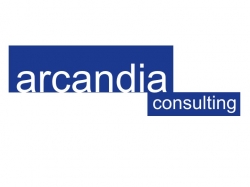 Brexit and airports: how could we tackle it?
Synopsis: Brexit negotiations will begin shortly. Whatever will be the deal, air transport is entering a period of uncertainty: UK air traffic may shrink. UK air carriers could lose the benefits from the freedoms of the sky, etc. What about airports in the EU? We will highlight the various consequences, and analyse the way airports may be impacted (hubs, regional and local ones). But at a larger scale, we will also see that territories may suffer (tourism, real estate, etc.). This presentation will show how a regional airport strategy could help anticipate and manage this post-Brexit environment.
The audience will learn:
An update on the Brexit negotiation process
Highlighting the various consequences of Brexit
Identifying impacts of Brexit for airports and their territories
Understanding how an airport strategy at the regional level could help anticipate and manage all of that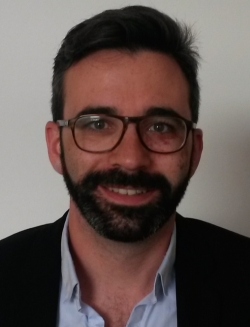 Pascal Garreau
Consultant
Arcandia Consulting
BELGIUM
Biography: Pascal is an airport and aviation consultant, operating in Brussels. He works on the economic impacts of airports and on their relationships with local stakeholders (especially environmental). His main clients are private investors, airport operators, European institutions and local governments (he is a Research Associate for Airport Regions Conference, a European association gathering cities and regions hosting international airports).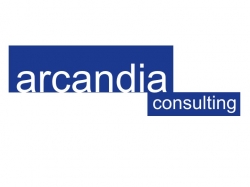 14:45hrs - 15:15hrs
Creating exceptional airport places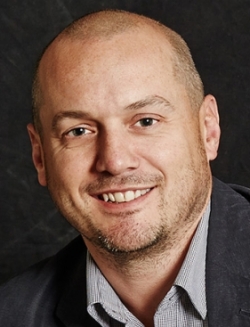 Mark Wolfe
Principal
Hassell
AUSTRALIA

Creating exceptional airport places
Synopsis: People are attracted to great cities not great jobs. To attract high-value tenants to airport commercial precincts, owners and operators need to look at great urban design and not just architecture as a means to create amenity, identity and community. What lessons can be learned from urban design and city planning, and how can they be applied successfully to transform 'placeless airports' into great airport places? Places where people and businesses want to be.
The audience will learn:
The airport's place in the city of the future
Applying city planning/urban design principles to airports and their immediate surroundings
Creating an attractive precinct for high-value tenants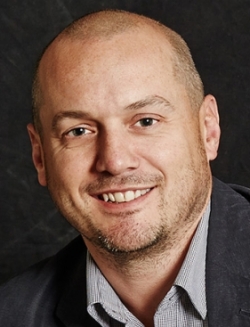 Mark Wolfe
Principal
Hassell
AUSTRALIA
Biography: As a Principal at the design practice Hassell, Mark is the global aviation sector lead for the business. He has more than 20 years' experience leading design teams on major aviation and transport infrastructure projects in the UK, Australia and internationally. He has undertaken projects at a number of major international airports as both a consultant and client; most notably for the redevelopment of Heathrow Terminal 3 and Gatwick North Terminal in the UK. Mark's specialist field is the design and redevelopment of passenger terminal facilities, most recently completing the Southern Precinct and New Terminal 4 at Melbourne Airport, which opened in late 2015. He has also worked on projects in France, Iceland, Ghana, South Africa, North Africa and the Middle East.

15:15hrs - 15:45hrs
Airport city performance criteria and characteristics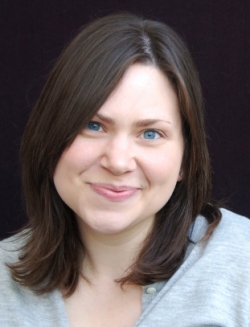 Cassie Branum
Associate-Senior Urban Designer
Perkins+Will
USA

Airport city performance criteria and characteristics
Synopsis: There is generally limited consensus on what constitutes an 'airport city', but in reality there are a number of criteria that can be designed for and measured against to determine if a project is actually a city, supporting the airport operations, but also bringing all the value that a typical urban environment brings. This presentation represents global research and benchmarking, as well as performance modelling to determine how to design and implement the highest and more comprehensively performing districts that find themselves contiguous to, or extremely proximate to, the airside operations of an airport.
The audience will learn:
Characteristics of high-performance airport cities
Methodology for projecting and tracking efficacy of airport city design
Regulating between airside and flight regulations and city regulations to achieve success
Critical framework and infrastructure solutions that facilitate ease of development
Financial and programme planning for airport cities, aligning with airport programme needs and criteria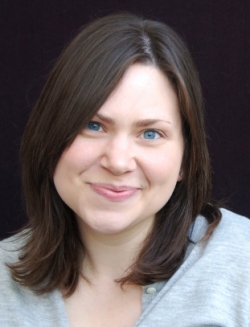 Cassie Branum
Associate-Senior Urban Designer
Perkins+Will
USA
Biography: Cassie is a multi-faceted designer with expertise in the fields of interior design, architecture, city planning and graphic design. As an urban designer, she draws on her knowledge of these disciplines to solve specific problems and challenges that cities face at every scale. Directing large and complex interdisciplinary efforts, Cassie works with clients and design teams that span continents and project types. Globally, she is respected for her ability to build strong relationships, synthesise ideas, achieve consensus and forge new strategies to make great design happen. She drives the creative process towards inventive, implementable design solutions. Cassie is the person you want on your team to ensure vision becomes reality. An emerging thought leader on the Perkins+Will Cities+Sites team, Cassie frequently lectures on the Future of Cities, specifically as it relates to research, innovation and aviation environments, and has been a guest lecturer at the Georgia Institute of Technology since 2010. These opportunities allow her to link her passion for unique places, experiences and cultures with current urban issues.

15:45hrs - 16:15hrs
Connectivity at the core of airport cities development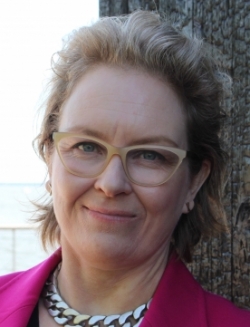 Mari Peltomäki
Connectivity Expert
Art Palace International Oy
FINLAND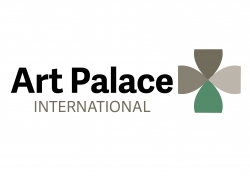 Connectivity at the core of airport cities development
Synopsis: The connectivity of a region has become more and more vital in the growing regional competition of routes, companies, investments and passengers – not forgetting the residents. We take a closer look at how the Helsinki region has been able to build on the connectivity element provided by Helsinki Airport and its route network. We will present results from different stakeholders: regions, cities, companies, real estate sector and travel industry. Connectivity is a common platform for success in the future.
The audience will learn:
Concept of connectivity in Helsinki context
Development of regional connectivity
Concrete results of connectivity by industry sector
Challenges and possibilities
Lessons learned and guidelines for the future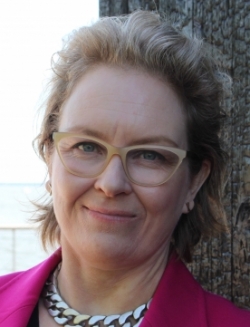 Mari Peltomäki
Connectivity Expert
Art Palace International Oy
FINLAND
Biography: Mari is a Connectivity Expert with a focus on regional connectivity development. She has 15 years' experience running Helsinki Airport City Aviapolis as project manager. She is a popular speaker at global events like Airport Cities World Conference and Smart Airports.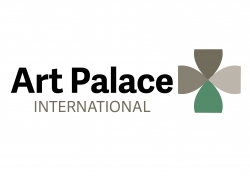 16:35hrs - 17:05hrs
Growing the hub: YYC LINK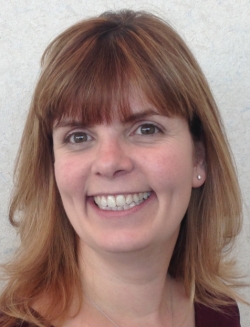 Jill McNichol
Project Manager, Terminal Construction
Calgary Airport Authority
CANADA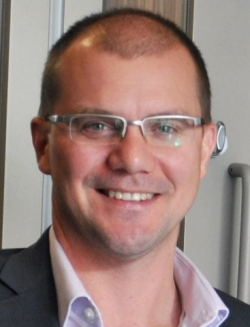 Gary Mundy
Architect, Partner
GEC Architecture
CANADA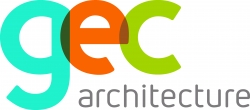 Growing the hub: YYC LINK
Synopsis: As part of YYC's commitment to Grow the Hub, together with our partners we introduced the YYC LINK on 31 October 2016. YYC LINK – an internal transit system unique in the world – is an entirely new way of moving through airports, designed to minimise connecting times between terminals to maximise the time travellers have to enjoy YYC. Our team conceived and designed the system, complete with custom vehicles, a dedicated right of way and custom passenger stations. This presentation will focus on the development, implementation and operation of passenger-related infrastructure, and how it impacts the passenger experience at YYC.
The audience will learn:
Relationship between passenger experience and corporate goals for growth, and how together they drove the creation of YYC LINK
How the YYC LINK operation system works, and what's behind the design
How the transit vehicle and passenger infrastructure design contributes to the value of the passenger experience at YYC
The challenge of maintaining passenger experience while building a transit system through the middle of the departures level
An overview of the system infrastructure, including specifications on the vehicle and operating system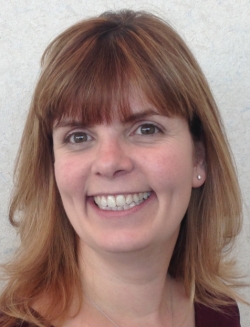 Jill McNichol
Project Manager, Terminal Construction
Calgary Airport Authority
CANADA
Biography: Jill has been with the Calgary Airport Authority for 11 years and has excelled as a Project Manager managing multiple projects as part of the Capital Programme. She has her PMP designation and over 20 years' construction experience. Most recently, Jill oversaw the design, development and manufacturing of the YYC Link Passenger Shuttle System at Calgary International Airport. Her role played a big part in making it possible for passengers to seamlessly connect from the new International Terminal to the Domestic Terminal.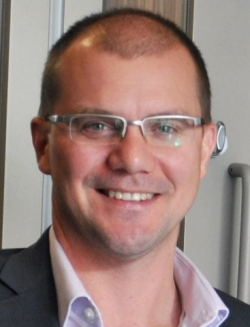 Gary Mundy
Architect, Partner
GEC Architecture
CANADA
Biography: Gary is the Project Architect for the Terminal Connectivity Programme at Calgary Airport Authority. In this role, he led the design team from initial planning through to tender documents and construction. He has built a reputation for excellence in design and project management and on complex, technically challenging work in the public and private sectors. Gary is an expert in mass transportation and the movement of people, and his approach focuses on first-principles thinking in terms of design and technical solutions. Throughout his 17-year career, Gary has built a portfolio that includes transportation, hospitality, retail, office, emergency services, residential and industrial building types. His transit experience includes the refurbishment of a 16-block bus/LRT urban transit corridor, four LRT system extensions, and various other transit-related projects.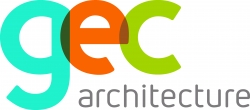 17:05hrs - 17:35hrs
Improving passenger and staff mobility through Paris/CDG Airport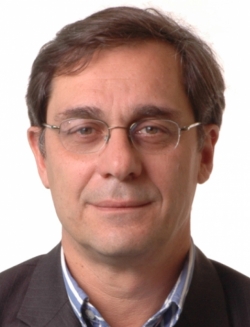 Dominique Chavanne
Airport Planning Director
Aéroports de Paris
FRANCE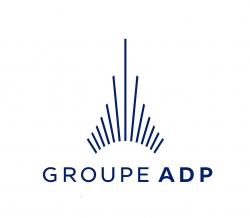 Improving passenger and staff mobility through Paris/CDG Airport
Synopsis: The Paris/CDG airport site is 2,300ha. Two-hundred-thousand people are on the move every day within the airport, mostly by road. What could be imagined to improve the mobility in the future as an alternative to cars and buses? Dominique Chavanne will show a panel of possible solutions.
The audience will learn:
Understanding of Paris CDG Airport
State of the art of future transportation systems
Vision of future airport organisation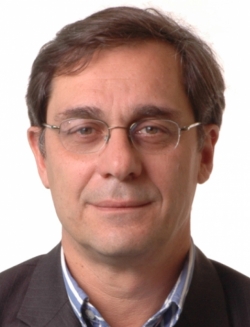 Dominique Chavanne
Airport Planning Director
Aéroports de Paris
FRANCE
Biography: Dominique has 30 years' experience in airport design and planning. During his career he has worked on several airport projects in Asia, Middle East, Europe and Africa. He is now Airport Planning Director at Paris/CDG and Paris/Orly Airports.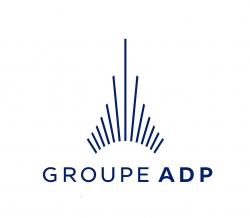 First time for attendance and I was very impressed.
Jeremy Allen Mitchell, Service Assurance Manager, Sharjah Airport Authority, UAE
20, 21, 22
March 2018
Click here to enter these dates in your e-diary or Google Calendar
SKYTRAX
WORLD AIRPORT AWARDS
CONFERENCE HOURS
Tue 20 Mar - 08:45-17:30
Wed 21 Mar - 09:00-17:30
Thu 22 Mar - 09:00-13:30
EXHIBITION HOURS
Tue 20 Mar - 10:00-18:30
Wed 21 Mar - 10:00-17:30
Thu 22 Mar - 10:00-15:00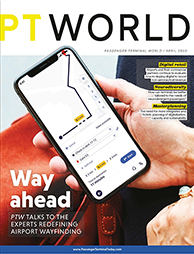 Click here for free magazine subscription + media pack