Conference Chairs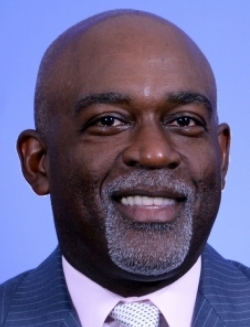 Maurice Jenkins
Director Information Systems & Telecom
Miami Dade Aviation Department
USA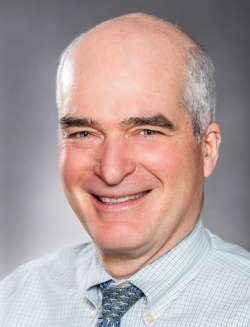 Al Lyons
SVP Firmwide Director of IT & Electronic Systems
HOK
USA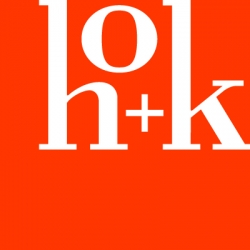 Conference Chairs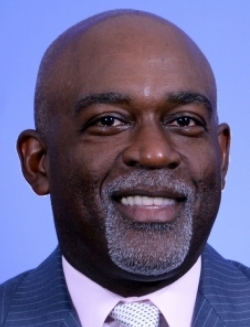 Maurice Jenkins
Director Information Systems & Telecom
Miami Dade Aviation Department
USA
Biography: Maurice functions as the principal advisor to the Aviation Director on all matters related to information management and information technology. He has served in this capacity since September 2000. He is responsible for defining and managing capital planning as well as investment management processes to ensure their successful implementation and integration with the department budget, acquisition and planning processes. He has full strategic and tactical responsibility for the direction, planning, creation and operation of the Aviation Department's information technology infrastructure, telecommunications services, application support, end-user support services and training. Prior to his appointment as Division Director, he served as the Aviation Department's Chief of Information Systems, responsible for the development and implementation of standards-based policies and procedures that support business operations and improved the overall quality of service of enterprise IT systems. Maurice's strategic vision has successfully culminated in the integration of new technology in the opening of the new South and North Terminals at Miami International Airport. In addition, the success of these new system implementations – such as Propworks and PeopleSoft ERP – show his technical acumen and dedication to serving the people of Miami-Dade County. He has implemented an area-wide marketing information service to hotels and convention centres using current flight information.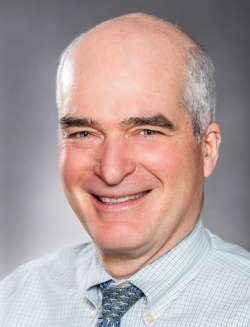 Al Lyons
SVP Firmwide Director of IT & Electronic Systems
HOK
USA
Biography: Al is HOK's Information Technology and Communication (ITC) director based in the New York office. As part of HOK's global engineering group, he optimises these systems to automate business processes, incorporate smart building strategies and improve overall performance. Over the past three decades, Al has been responsible for design and integration of electronic systems for several large airport projects. He is particularly focused on leveraging new and emerging technologies to improve guest/traveller experience, reduce costs and create operational efficiencies. Working with HOK's multidisciplinary teams, Al develops innovative ways of integrating ITC systems and infrastructure into the design.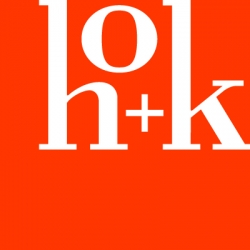 09:10hrs - 09:40hrs
Experiences in getting a customer-centric smart airport using digitalisation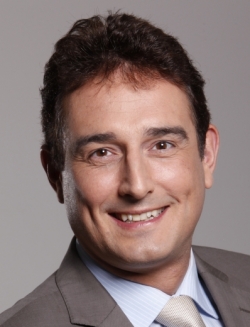 Oliver Reindl
Chief Information Officer
Flughafen Köln Bonn GmbH
GERMANY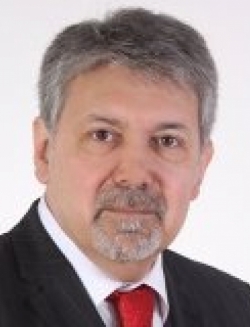 Josef Schmitz
Vice President Travel Solution Consulting
T-Systems International GmbH
GERMANY

Experiences in getting a customer-centric smart airport using digitalisation
Synopsis: Digitalisation is changing the world of business and private life. What will be the impact for airports? How did new technology supply the answer to the new demands from the business side at Cologne/Bonn Airport? This presentation provides answers by describing first experiences from the perspective of an IT provider and an airport.
The audience will learn:
First experiences of the impact of digitalisation for the airport
What was important in the link between business needs and digitalisation
Use cases implemented at Cologne/Bonn airport
Further concepts needed to be implemented to become a smart airport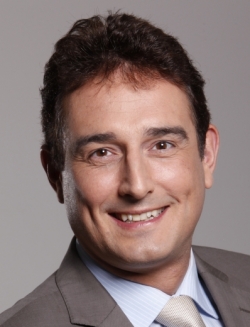 Oliver Reindl
Chief Information Officer
Flughafen Köln Bonn GmbH
GERMANY
Biography: Oliver has more than 18 years' IT management experience in the area of international IT service organisations, IT security and complex project management. He started his career at a German utility company building up an IT outsourcing company in Hungary, which he managed for six years. Afterwards he moved to IBM and took over responsibility for IT service delivery in Central/Eastern Europe. Moving back to Germany in 2006 he joined BWI, an IT outsourcing consortium providing IT services for the German Army, where he led the department of IT security and data privacy. Since 2014 he has been CIO of Cologne/Bonn Airport. In this role he also leads the internal and external digital transformation.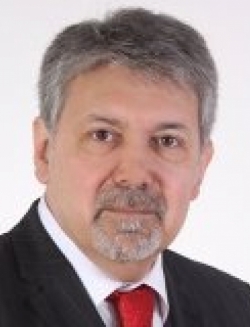 Josef Schmitz
Vice President Travel Solution Consulting
T-Systems International GmbH
GERMANY
Biography: Josef joined T-Systems in 1995 and became engaged in the business of airport IT from the beginning. After setting up the new division for airport planning and scheduling solutions within the Airport Competence Centre in Germany, he took over the responsibility for worldwide airport IT sales. Major milestones in his career were the founding of the joint venture with Fraport and the establishment of airport IT activities in the USA. Josef then became responsible for the business consulting division of T-Systems Systems Integration for the travel, transport and logistics industries, with a strong international focus. He is currently Vice President Travel Solution Consulting, in which airport business plays a major role.

09:40hrs - 10:10hrs
Taiwan Taoyuan International Airport T3 smart airport architecture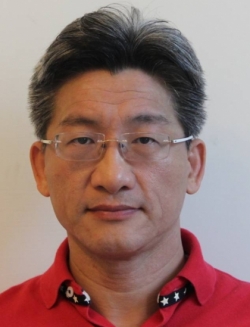 Philip Liau
Project Director
Taoyuan International Airport Corporation Ltd
TAIWAN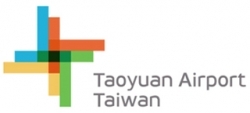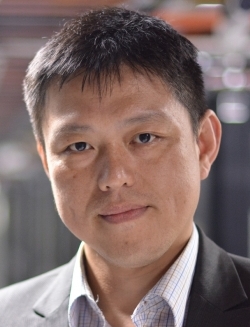 Frank Lin
General Manager
WSP | Parsons Brinckerhoff
TAIWAN

Taiwan Taoyuan International Airport T3 smart airport architecture
Synopsis: This presentation describes the experience of designing a smart airport architecture for Taiwan Taoyuan International Airport. T3 is one of the major development projects supported by the government's policy of promoting an aerotropolis. Based on construction scale and investment cost, it is the single largest infrastructure investment in Taiwan. The initial planning features of the T3 project include: design capacity of 45 million pax, a whole new commercial service concept, design guideline based on a smart, green and re-culture concept, Terminal 2 and Terminal 3 are connected by MFB to create a mega terminal. The challenge is that we cannot only think of the T3 development but also have to consider the existing terminal operation. Therefore, this paper not only demonstrates how to design a new T3 smart terminal architecture, but also illustrates how to integrate the existing T1/T2 facilities to become a real smart airport in Asia.
The audience will learn:
The smart airport architecture
The function of the smart airport in Taiwan's T3 project
Business opportunity to work with TIAC to develop a smart airport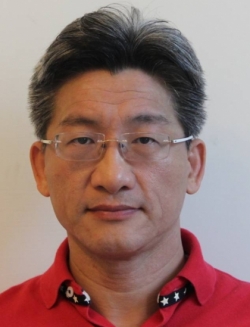 Philip Liau
Project Director
Taoyuan International Airport Corporation Ltd
TAIWAN
Biography: Philip has over 27 years' design and supervising experience in the field of airport management. He has also been involved in many structural/civil engineering projects in Taiwan, and is an APEC engineer in Taiwan. He is currently the senior manager of the Taoyuan International Airport Engineering Department, and is also the Deputy Project Director of the T3 programme in Taiwan. Prior to joining Taoyuan International Airport, Philip had extensive experience in bridge engineering and MRT construction for the Turnkey Railways Project. During the latest two years from now, I worked in Taoyuan International Airport Company and he majorly was responsible for the airport facilities management and supervised terminal III facilities ,which included Auto-sorter Baggage Handling System, Passenger Boarding Bridge with PCA and GPU, Passenger Moving System with all terminal integration, Information Communication Transportation System, Airside Fuel Distribution, Vertical Transportation System and Fast walkways, and all Pipe-Line facilities etc.. Philip is leading the general consultant and detail design consultant to move forward to achieve the target of opening the new T3 building in 2020. Philip is full of passion and devoted himself in leading the team to achieve the success.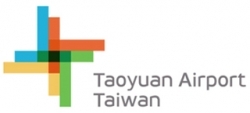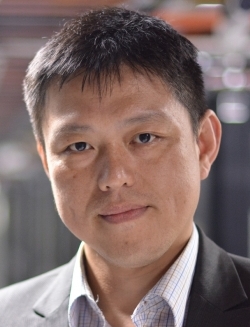 Frank Lin
General Manager
WSP | Parsons Brinckerhoff
TAIWAN
Biography: Frank has over 20 years' design/project management experience in complex ICT (information communication technology) network projects, with an extensive background in the planning, design, negotiation and execution of complex global ICT projects from concept to completion. Over the last five years of working with TIAC, Frank has led ICT planning/architect design for the T3 project, which is the largest single infrastructure investment in Taiwan. The T3 ICT masterplan was completed in 2015 and Frank is now leading the design team in the development of detail design.

10:10hrs - 10:40hrs
From desert to runways – the role of IT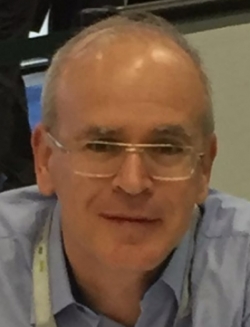 Michael Ruff
Deputy Director General for IT
Israel Airports Authority
ISRAEL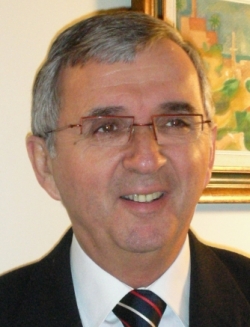 Ralphy Speier
Senior Strategic IT Consultant
RS & Co IT Consultants
ISRAEL

From desert to runways – the role of IT
Synopsis: The presentation will share with attendees the very important role of IT in the planning and building of the new international airport, Ramon, in the south of Israel. The project faced a series of exceptional challenges of integration of the construction project and the establishment of critical ICT systems to enable the operation of the new airport. There will also be discussion of how to deal with new technologies and innovation in the face of accumulated experience and knowledge of the existing working systems.
The audience will learn:
The complexity of integration of new and existing systems
The integration challenges with the engineering project leaders and the way to resolve them
The methodology that was implemented to combine technology and procedures
Different ways of analysing traditional users versus innovations needs
Lessons learned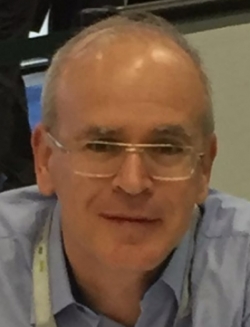 Michael Ruff
Deputy Director General for IT
Israel Airports Authority
ISRAEL
Biography: Michael has vast experience from his prior roles as CIO in the public sector working for different organisations and customers. He has been responsible for IT in the IAA for the last three years and is leading his department in building and maintaining IT solutions and systems for Ben Gurion International Airport and the domestic airports in Israel. Michael copes successfully with the complex solutions required for advanced airport management, especially at a time of massive growth in passenger traffic on the one hand and the need to implement innovation and new technology typical for the aviation market on the other.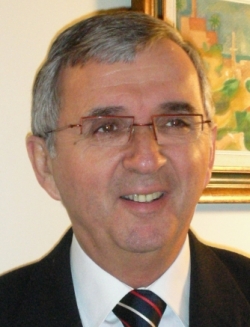 Ralphy Speier
Senior Strategic IT Consultant
RS & Co IT Consultants
ISRAEL
Biography: Ralphy has over 45 years' experience in the IT/IS fields. As a senior strategic IT consultant, he mainly focuses on planning consultation assistance and strategic support for information systems and information technologies, and examination of ICT directions. He is also involved in the formulation of IT strategic plans based on different aspects of technology. Ralphy advises, assists and supports high-level management grades (CIO, CEO) in the various fields of ICT, and also supports decision making regarding implementation of new technologies and innovations in many key organisations in the Israeli market, as well as assisting in taking strategic decisions and managing complex IT projects.

11:00hrs - 11:30hrs
Benefits of terminal operators engaging in long-term partnership alliances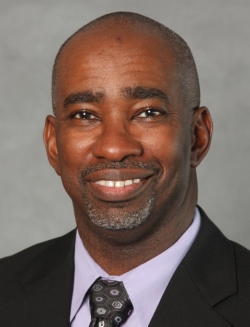 Daryl Jameson
VP IT and Baggage Systems
JFK International Air Terminal LLC
USA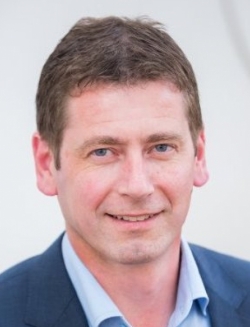 Paul Drury
VP Americas
Ultra Electronics Airport Systems
USA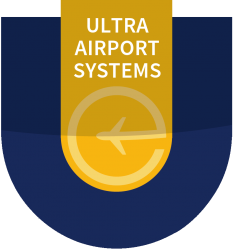 Benefits of terminal operators engaging in long-term partnership alliances
Synopsis: Historically airports and terminal operators felt that maximum efficiency and cost savings could be obtained by tendering a RFP each time an important AOS solution approached end-of-term. However, we feel that a significant paradigm shift has transpired in this arena and that by choosing to grow and evolve collectively with strategic partners – instead of looking to replace them every five years – greater efficiency, stronger and more meaningful relationships and notable costs savings are realised.
The audience will learn:
The value that long-term engagements offer with select partners
Maximum efficiency and cost benefits are realised through mutual growth and evolution
To re-evaluate long-held beliefs and misconceptions regarding the repeated RFP procurement process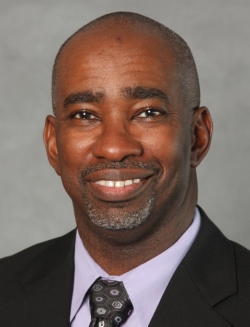 Daryl Jameson
VP IT and Baggage Systems
JFK International Air Terminal LLC
USA
Biography: As VP IT & Baggage Systems, Daryl develops and implements policies and strategies for the management of Terminal 4's IT and communications systems as well as the baggage handling systems. Specifically, he manages all third-party services responsible for the baggage handling system, passenger loading bridges, and development of business and flight information systems including airline common-use check-in systems. He joined IAT in 1997 and has more than 20 years' experience in the industry. He is an avid aviation enthusiast and holds a certified private pilot's licence.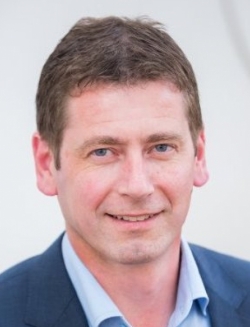 Paul Drury
VP Americas
Ultra Electronics Airport Systems
USA
Biography: Paul is a global sales and marketing leader with a proven track record of winning strategic new business through a combination of deep client relationships and strong business and commercial acumen. He utilises more than 20 years of aviation industry and market knowledge to lead and direct Ultra's business development activities in the Americas, and as a member of the executive team contributes to day-to-day operational management of the organisation and long-term business planning.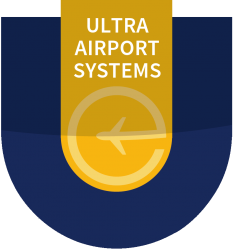 11:30hrs - 12:00hrs
Information technology development for LaGuardia Central Terminal B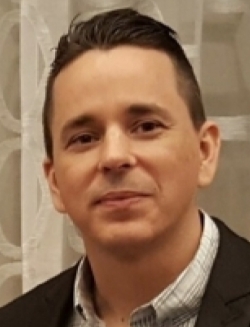 Edward D'Angelo
IT Manager, Project Coordinator
LaGuardia Gateway Partners
USA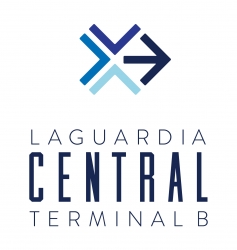 Information technology development for LaGuardia Central Terminal B
Synopsis: A discussion on technology advancements we have put in place to improve the existing LaGuardia Central Terminal Building (roadway traffic flow, passenger engagement and improved passenger experience using camera and beacon technology). What our vision and technology plans are to create a world-class airport for New York. Creating a common-use passenger processing terminal. An overview of how we are going to achieve this through phasing and how we will bridge the gap from the existing terminal to the new LaGuardia Central Terminal Building.
The audience will learn:
Technology improvements on the existing LaGuardia Central Terminal Building
Phasing plan for key technology milestones
Creating a common-use passenger processing terminal
Technology and vision outlook for the new terminal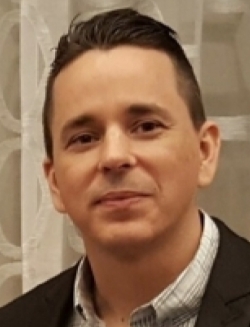 Edward D'Angelo
IT Manager, Project Coordinator
LaGuardia Gateway Partners
USA
Biography: Edward is an IT professional with over 15 years' experience in the IT/aviation industry. He spent over 10 years of his career at JFK Terminal 4 in the role of IT Business/Project Manager. He is currently the lead IT Project Coordinator/IT Manager for the LaGuardia Gateway Partners redevelopment of Central Terminal B.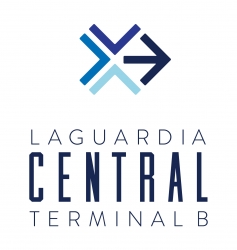 12:00hrs - 12:30hrs
Transforming DXB operations – a passenger processing case study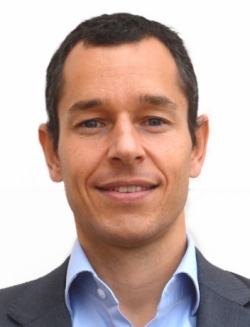 Romain Hericher
Director Operation Planning
Dubai Airports - DXB
UNITED ARAB EMIRATES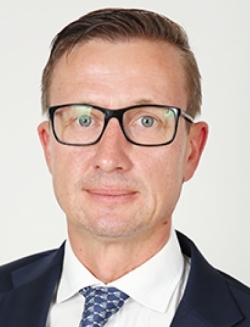 Chris Read
Operations Consultant
Dubai Airports
UNITED ARAB EMIRATES

Transforming DXB operations – a passenger processing case study
Synopsis: Delivering a seamless passenger flow has many dependencies, but a clear answer to 'what does good service look like?' is essential. A core part of DA's operations transformation programme has been to rethink how KPIs are defined and presented to ensure they serve their purpose of aligning staff and stakeholders to a common customer service goal. Too often airports start investing their effort and money in initiatives without addressing this question, and end up solving one problem while creating another. This presentation aims to highlight the application of DXB Levels of Service (LOS) framework through the insights gained by measuring passenger processing touchpoints performance as part of delivering DA's customer service vision of a seamless passenger flow.
The audience will learn:
Case study example showing the importance of measuring touchpoint performance to drive service improvements
Demonstrate its application in strategy, planning and operations
Demonstrate how it played a pivotal role in halving the queue time at Transfer Security
Demonstrate how you need to understand the people dimension before you can truly evaluate a passenger processing technology or infrastructure change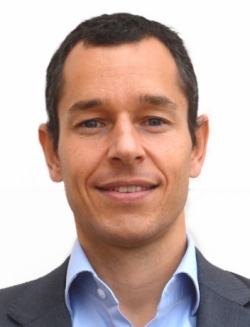 Romain Hericher
Director Operation Planning
Dubai Airports - DXB
UNITED ARAB EMIRATES
Biography: Romain leads the Operations Planning and Performance team at Dubai Airports, and is currently involved in the acquisition of extensive operational data, development of new-generation tools and review of processes to improve operational efficiency and customer experience. He contributes to the development of Dubai Airports' Total Airport Management, which will support the continuous growth of aviation in Dubai. He has previously held key operations and planning positions in airports, airlines and travel management companies, both in Europe and the Middle East.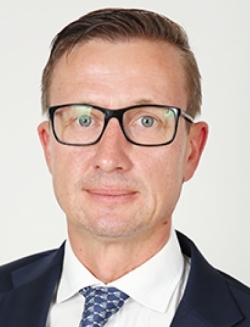 Chris Read
Operations Consultant
Dubai Airports
UNITED ARAB EMIRATES
Biography: Chris is leading the operations process improvements initiatives at DXB as part of the Next Gen Airport Operations programme. He has spent the majority of his career at Heathrow Airport, where his skills and experience were developed on major programmes such as T2 ORAT and London Olympics 2012.

13:45hrs - 15:45hrs
Panel Discussion: Customer service transformation in a digital world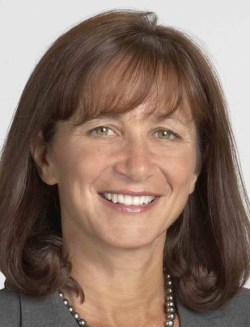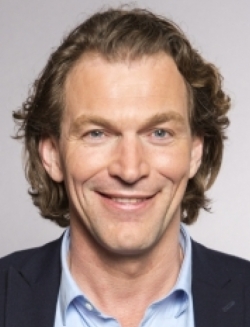 Albert van Veen
CIO
Schiphol
NETHERLANDS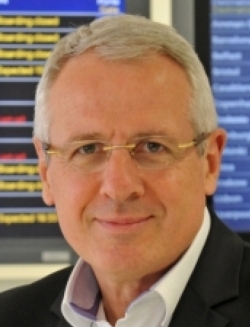 Gilles Leveque
Group CIO
Groupe ADP
FRANCE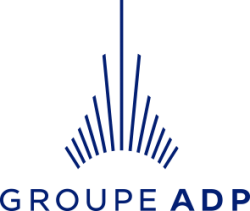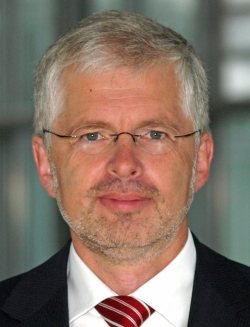 Michael Zaddach
Senior Vice President Service Division Information Technology
Munich Airport International
GERMANY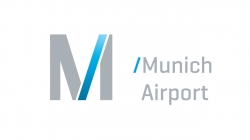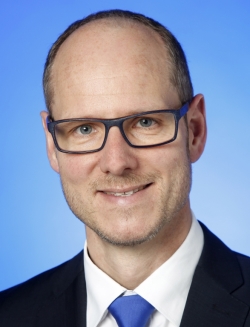 Rolf Felkel
VP Airside, Landside and Security Applications
Fraport AG
GERMANY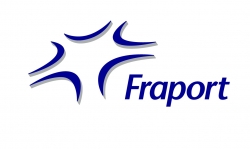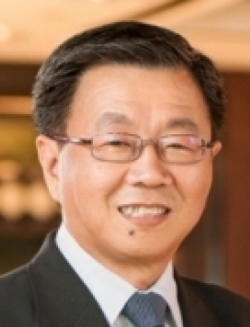 Steve Lee
Chief Information Officer
Changi Airport Group (Singapore) Pte Ltd
SINGAPORE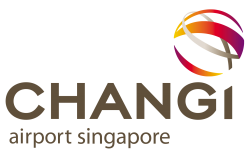 Panel Discussion: Customer service transformation in a digital world
Synopsis: Aviation stakeholders are working hard to transform customer service and the passenger experience, to make it the best it can be. Passengers expect personalised information and a seamless flow: from home or office, ground transportation to the aircraft on one side, and the aircraft back through the airport, ground transportation to home or office on the other. Digital technologies will enable airports and airlines to meet these challenges; digital transformation, the implementation of new technologies and the integration with existing technologies help improve processes and services to deliver a better experience to the passengers and customers.
The audience will learn:
Innovation changing customer service
Renewing the passenger journey by leveraging IT
Transforming customer service through digital technology and single tokens, geo-location services, artificial intelligence and more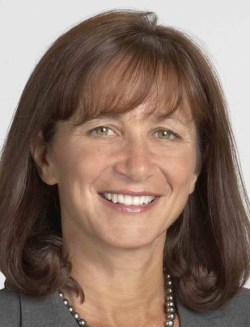 Catherine Mayer
VP
SITA
USA
Biography: Catherine is the primary liaison for SITA with airport industry organisations, ensuring SITA's availability and support for committees, conferences and industry missions. She is an active participant in Airports Council International (ACI), including serving as Chairman of the ACI World Business Partners (WBP) Board and becoming the first non-airport member to be appointed as an observer to the ACI World Governing Board (2006/2011). Catherine also serves as the WBP observer on the ACI Europe Airport Board (2012/2017). Previously, Catherine was responsible for developing and leading the Airport Solution Line, including the financial results of the global business, strategy, product portfolio, implementation and customer satisfaction to ensure SITA continues to meet the needs of the ever-changing air transport industry. Catherine's unique understanding, vast experience and worldwide contacts with international and domestic airports and airlines are what enable her to contribute a unique perspective to SITA and to the aviation industry.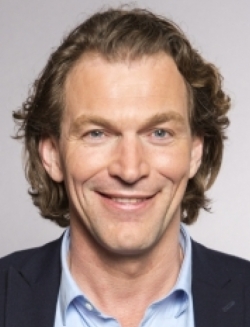 Albert van Veen
CIO
Schiphol
NETHERLANDS
Biography: Albert leads the IT Department and the Digital Transformation Programme at Schiphol to become the best digital airport in the word. He joined Schiphol two years ago after eight years as CIO for ING. Within ING he was CIO Separation and delivered the IPO for ING insurance (NN). He started within ING as CIO for the Real Estate Division. Before working for ING, he worked as the Manager of the IT Audit team at TNT. Albert has an MA from Erasmus University of Rotterdam and an MSc from the Technical University of Eindhoven. He represents Schiphol on the ACI World Airport IT Standing Committee and is the Chairman of the ACRIS Working Group.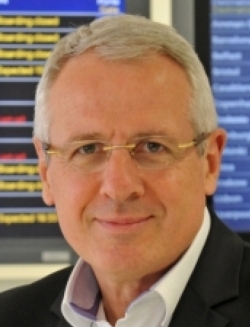 Gilles Leveque
Group CIO
Groupe ADP
FRANCE
Biography: Gilles has been Group Aeroport de Paris Chief Information Officer since mid 2015. He has more than 15 years' experience as an Information System Senior Executive.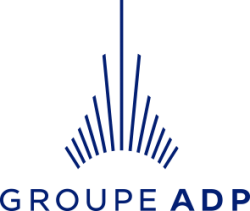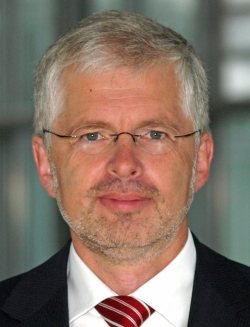 Michael Zaddach
Senior Vice President Service Division Information Technology
Munich Airport International
GERMANY
Biography: Michael is responsible for the Systems Development, Systems Operating, Telecommunications and Networking Departments at Munich Airport International. After he completed his Communication Engineering studies, he worked for several companies including Siemens, AEG and Debis Systemhaus. At these companies he was responsible for systems development, product line management and consulting. At Debis Systemhaus he led a business unit for IT consulting services from 1997 until 2000. In this function he also accompanied many of the company's planned outsourcing projects.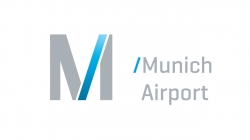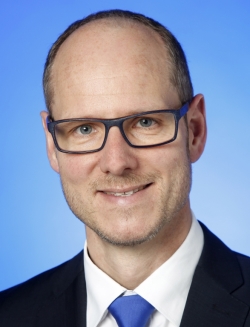 Rolf Felkel
VP Airside, Landside and Security Applications
Fraport AG
GERMANY
Biography: Dr Rolf Felkel studied Mathematics at the TU Darmstadt before he joined Fraport in January 2000. He started as a Solution Developer for Landside Systems. In mid 2001 he moved to the Project Management Group in Fraport's ICT Department, before he took over the responsibility for a group of in-house ICT consultants from 2005 to 2006. In January 2007 he became Senior Manager Landside Systems and in September 2007 he took over the responsibility for the development and support for all airside-, landside- and security-related IT applications in the position of Vice President. Since June 2016 he has been Deputy Head of Fraport's ICT Department and Deputy CIO of Fraport AG. Rolf joined the ACI World ACRIS WG from the early beginning in 2009 and became its Vice Chair in 2010. Since 2013 he has represented the European airports on the ACI World Airport IT Standing Committee.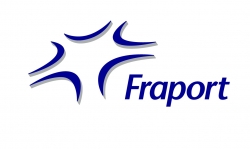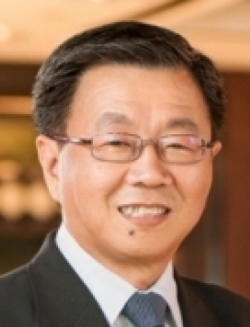 Steve Lee
Chief Information Officer
Changi Airport Group (Singapore) Pte Ltd
SINGAPORE
Biography: Steve's responsibilities include: project management, operations and support, infrastructure and architecture as well as the development and implementation of strategic plans for SMART airport initiatives, digital marketing and corporate systems. Steve is the Chairman of the Airport Council International (ACI) World Airport IT Standing Committee and is also on the Advisory Committees of the Temasek Polytechnic, Informatics & IT School and Singapore Management University School of Information Systems. He also actively contributes to the community through serving on the advisory board for the National Volunteer and Philanthropy Centre (NVPC) and National Council of Social Services' (NCSS) Volunteer Resource Committee (VRC). Steve completed the Institute for Management Development (IMD) Leading Digital Business Transformation Programme and the Stanford-NUS Executive Programme in International Management, as well as the Advanced Management Programme at the National Defence University, USA.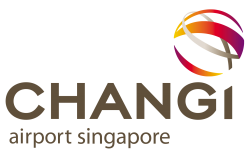 16:05hrs - 16:35hrs
IT services within an airport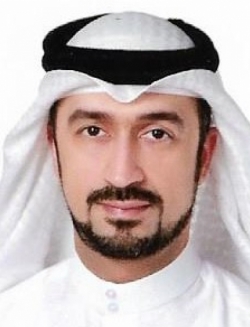 Abdulwahed Amiri
Head of IT Commercial
ADAC
UNITED ARAB EMIRATES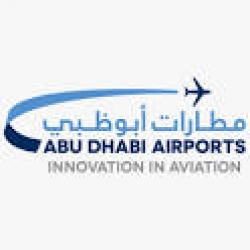 Cancelled - The speaker sends their apologies
IT services within an airport
Synopsis: The presentation will outline the types of IT services provided within an airport and how they are being driven commercially considering IT as a profit centre and not a cost centre. It will also discuss how this approach can bring consistency to all airlines that operate from the airport and how these services can cater to their requirements.
The audience will learn:
Understanding the types of IT services being provided
Consistency of services that are provided
Enhanced security measures of all services within the airport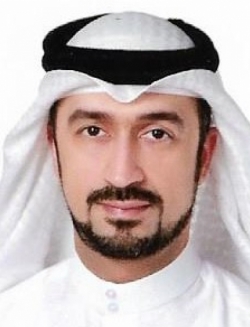 Abdulwahed Amiri
Head of IT Commercial
ADAC
UNITED ARAB EMIRATES
Biography: Abdulwahed graduated from the University of Colorado at Denver with a Bachelor's degree in Computer Science and Engineering. He has 16 years' experience in the airline and airport industries. He joined ADAC in 2010, managing all services provided to all customers. He was also heavily involved in all IATA Fast Travel initiatives in ADIA and has played a big role in the Passenger Experience workgroup. As Head of IT Commercial he is currently managing the whole unit, which involves account management , IT standards, projects consolidation and contract management. Prior to joining ADAC he spent nine years at Emirates Airlines, where he managed the IT infrastructure of all the Emirates outstation offices and users as a Customer Support Manager, looking after 400+ offices across the globe and supporting four line of business.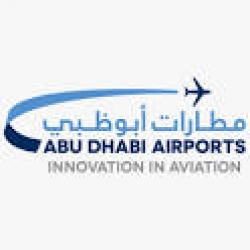 16:35hrs - 17:05hrs
Creating a new IT superpower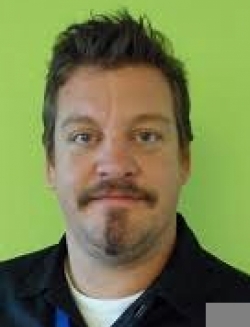 Mats Berglind
Innovation Manager
Swedavia AB
SWEDEN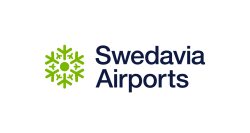 Creating a new IT superpower
Synopsis: This session will explain how Swedavia is trying to adapt to the new digital reality in the world – a world where things happen quickly, new technology keeps emerging and the competitive landscape is ever changing. IT development at Swedavia IT has been and is very traditional, with long decision times and sometimes a lot of scope creep and unclear business effects. Swedavia has been trying to mitigate this by better follow-ups, routines and methods, and by recognising that an alternative way of delivering IT is needed for smaller initiatives and proofs of concepts. This fast and experimental new way of working is called the Function Factory and is based on the lean startup methodology. Initiatives that previously took months to just get started (if they ever got that far) now get started and get carried out in a matter of weeks. Hear how the Function Factory was developed, how it works, a few examples of what has been delivered and the plans for the future for our new superpower.
The audience will learn:
Experience from lean startup methodology
Learning through proofs of concept and experiments
Swedavia's future plans for the Function Factory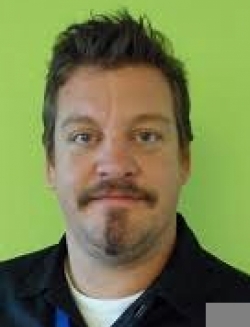 Mats Berglind
Innovation Manager
Swedavia AB
SWEDEN
Biography: Mats is an Innovation Manager with his roots in user experience and service design. After spending over a decade as a Consultant User Experience Designer in the finance and media sectors, working for companies such as Nordea, SEB, Svenska Handelsbanken and Swedish TV4, he decided to try out the more innovative parts of the airport business. Personal fact: Mats enjoys music and downhill skiing. He has four daughters.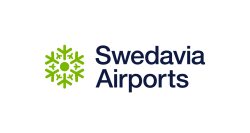 17:05hrs - 17:35hrs
The era of the 'digital passenger CRM'?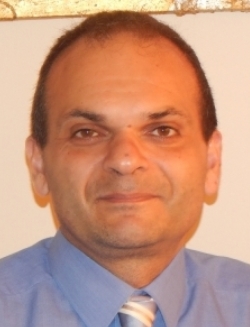 Nektarios Psycharis
Supervisor Management Information Systems
Athens International Airport
GREECE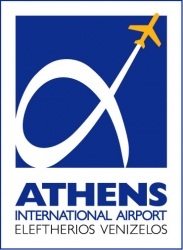 The era of the 'digital passenger CRM'?
Synopsis: This presentation will address the very recent business need to develop a digital passenger CRM system. The business use cases that support or even drive a passenger CRM system will be addressed. Finally, the core driver of all the previous initiatives – 'management of the passenger data' – will be analysed in detail, including a case study.
The audience will learn:
Identify the need for a passenger CRM within an airport environment
Realise the business use cases that support the need for a passenger CRM
Learn the new developments in managing passenger data
Realise the connection between the digital passenger data and the necessity for a passenger CRM
Realise a case study of utilising passenger data to increase airport business value (ROI)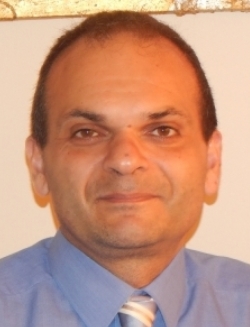 Nektarios Psycharis
Supervisor Management Information Systems
Athens International Airport
GREECE
Biography: Dr Nektarios Psycharis has considerable experience in airport business intelligence and analytics as well as in programme management and business analysis.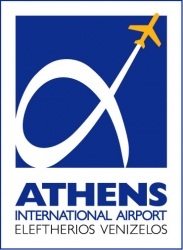 Passenger Terminal CONFERENCE never fails to reinvent the airport scene
Neil Banks, Head of Airport Customer Services, MAG Stansted Airport, UK
20, 21, 22
March 2018
Click here to enter these dates in your e-diary or Google Calendar
SKYTRAX
WORLD AIRPORT AWARDS
CONFERENCE HOURS
Tue 20 Mar - 08:45-17:30
Wed 21 Mar - 09:00-17:30
Thu 22 Mar - 09:00-13:30
EXHIBITION HOURS
Tue 20 Mar - 10:00-18:30
Wed 21 Mar - 10:00-17:30
Thu 22 Mar - 10:00-15:00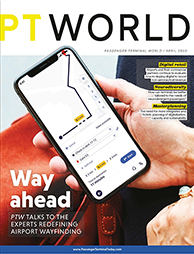 Click here for free magazine subscription + media pack